It's pretty rare to see any of the Kardashians or Jenners taking a casual stroll, so whenever one breaks from his or her glamorous life long enough to hit the sidewalks, it causes quite a commotion.
Kendall Jenner took a short walk through New York City to her sister Kylie's apartment, which resulted in a bit of chaos that made Kendall cling to her bodyguard.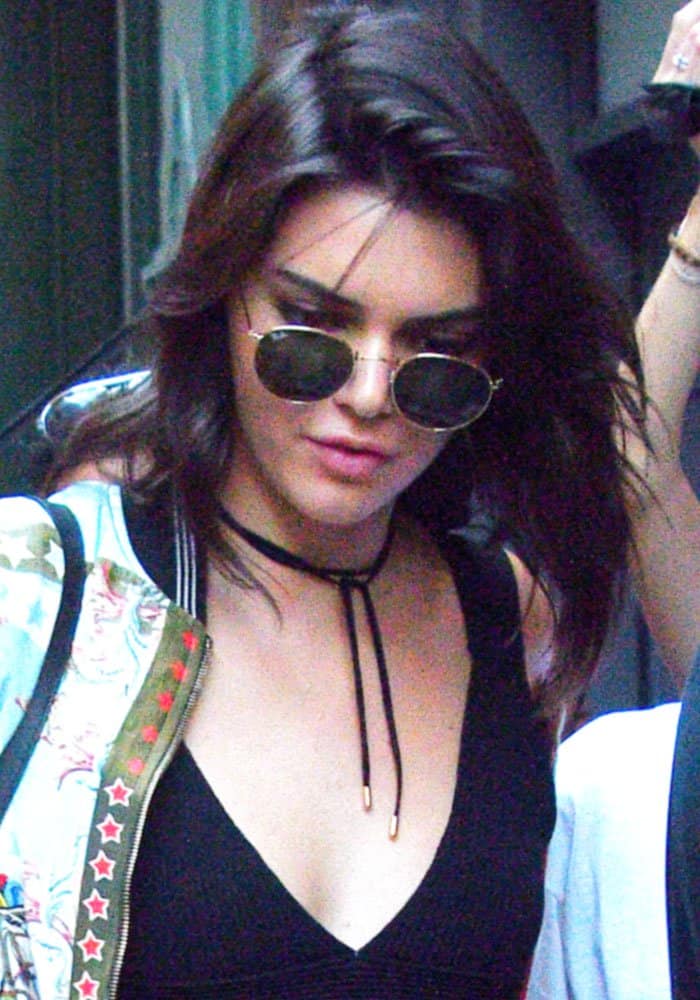 Kendall Jenner out in New York on September 10, 2016
It definitely didn't help that Kendall was wearing an attention-grabbing outfit. The 20-year-old wore a black bra underneath a Roberto Cavalli "Sound & Vision" bomber jacket paired with denim cutoffs.
Kendall accessorized her look with the "Bele" wrap choker from Are You Am I, round metal sunglasses from Ray-Ban, a leather backpack from M2malletier and a pair of Stuart Weitzman "Clinger" stretch velvet boots.
Kendall walked to her sister's apartment in a pair of Stuart Weitzman "Clinger" stretch velvet booties
Kendall drew a crowd outside Kylie's apartment in a black bra top paired with a bomber jacket and denim shorts
While Kendall is generally nice to her fans, her anxiety was apparent in the short walk as fans tried to get as close to her as possible for a picture.
Kendall ended up clinging to her bodyguard as she quickly made her way inside, but paused to have a quick exchange with a fan respectfully walking alongside her.
Grab Kendall's stretch "Clinger" booties from Stuart Weitzman at Stuart Weitzman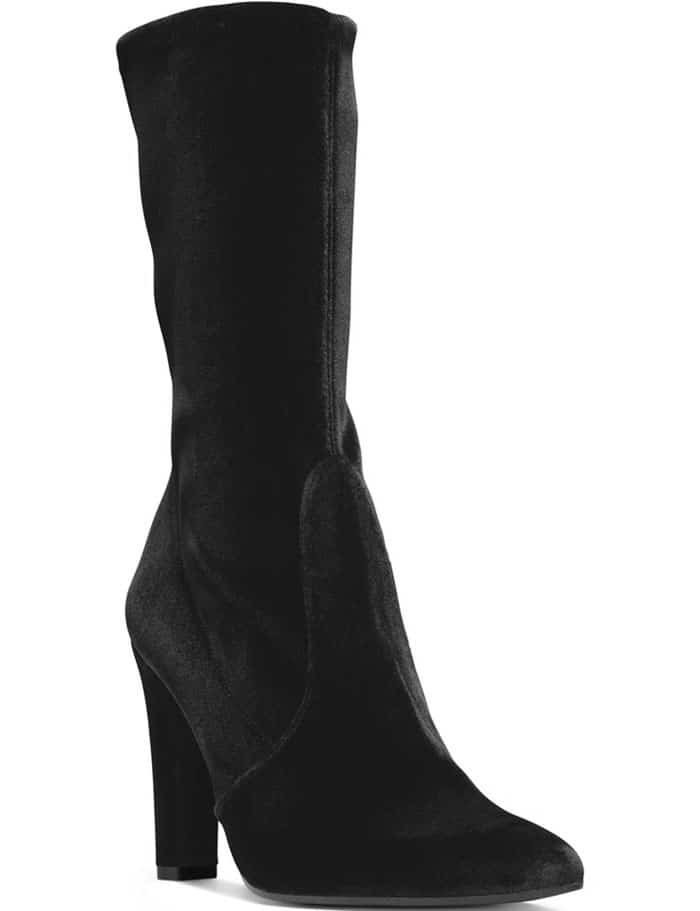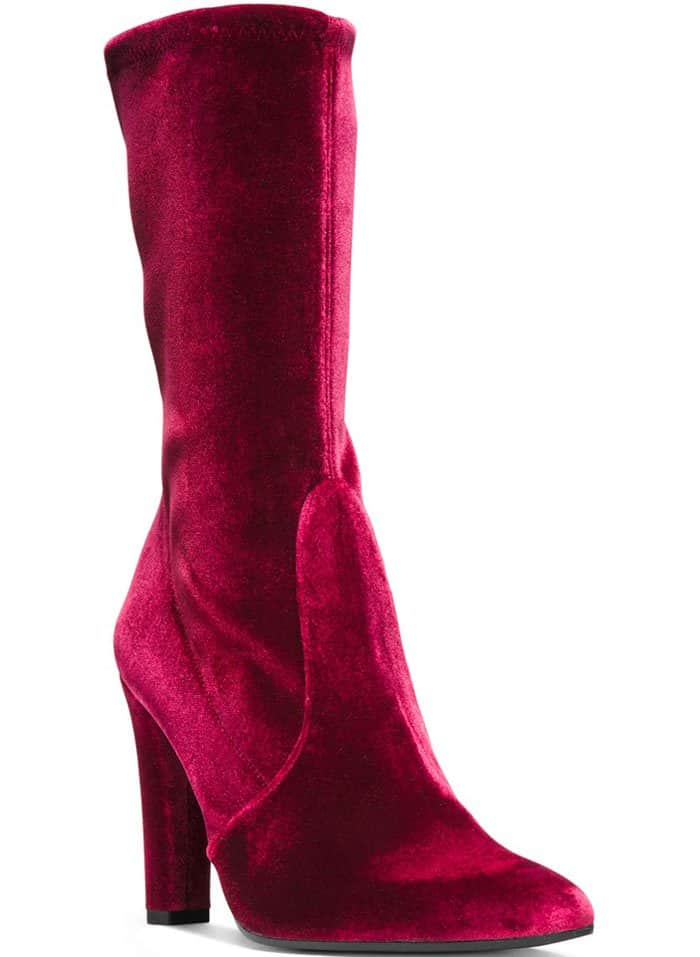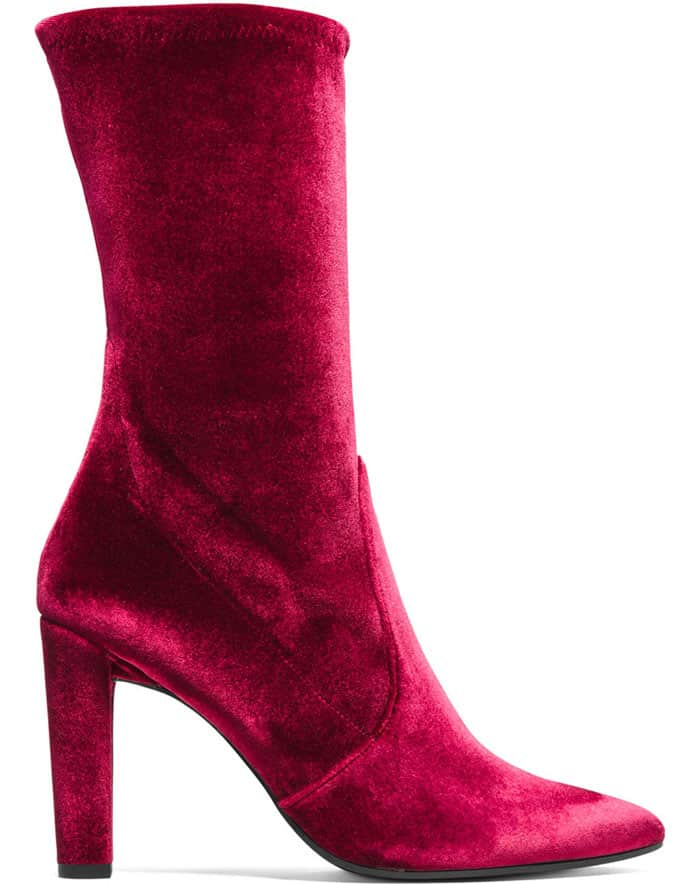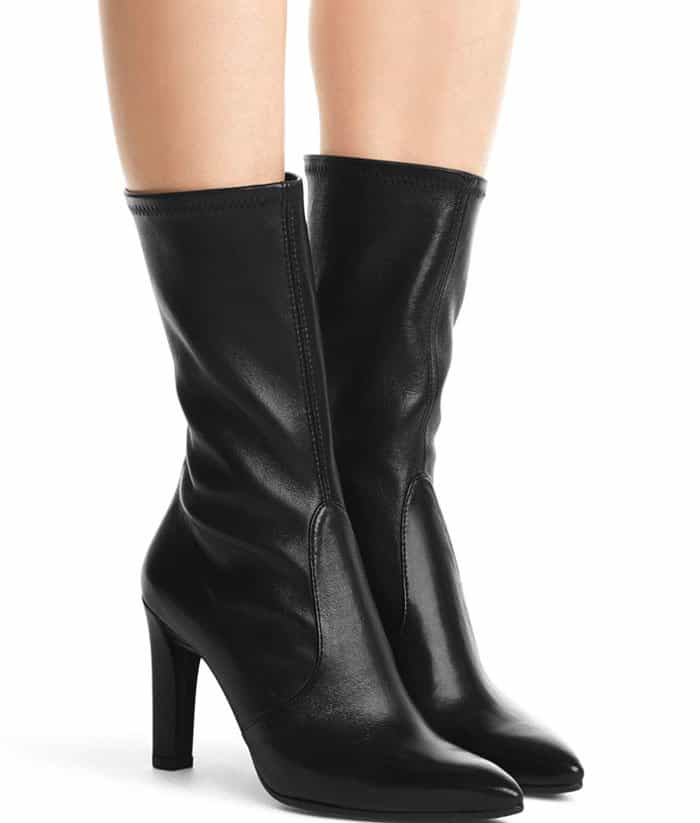 Stuart Weitzman "Clinger" Booties, $725 at Stuart Weitzman
Credit: TNYF / WENN