After "Felicity" and "Mission Impossible III," it looks like Keri Russell has moved back to the small screen and lucked out on yet another hit television series.
At age 41, Keri's roles may have matured, but her incredible acting ability has remained consistent.
The actress was spotted arriving at the ABC Studios to promote the latest season of "The Americans" on "Jimmy Kimmel Live!"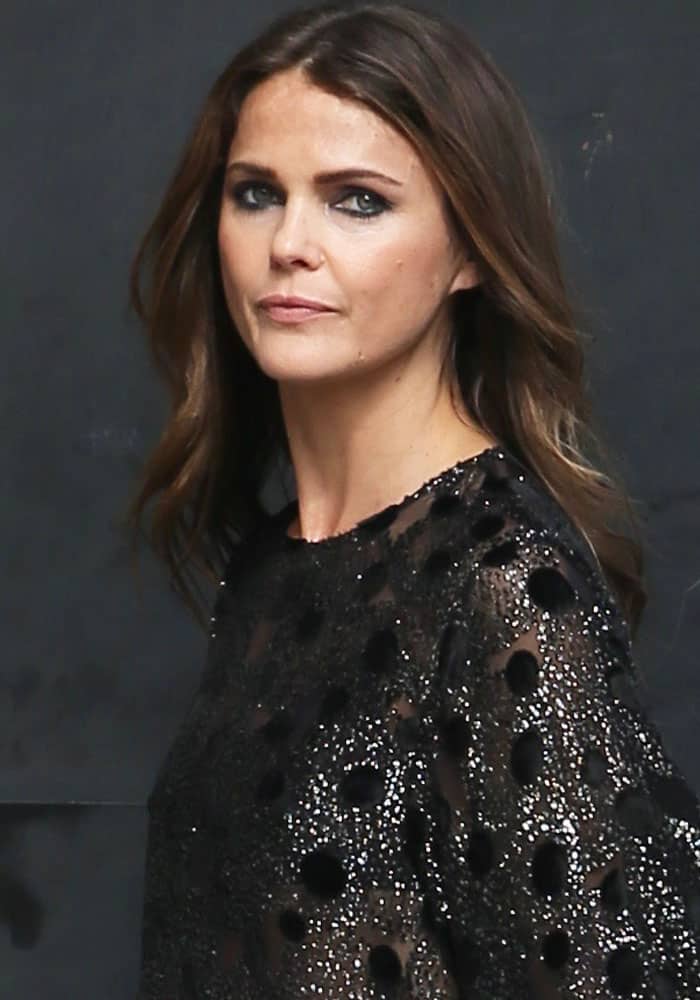 Keri Russell arrives at the ABC studios for "Jimmy Kimmel Live!" in Los Angeles on May 30, 2017.
Keri looked sophisticated yet playful in a beautiful sheer polka dot top by Saint Laurent paired with leather pants.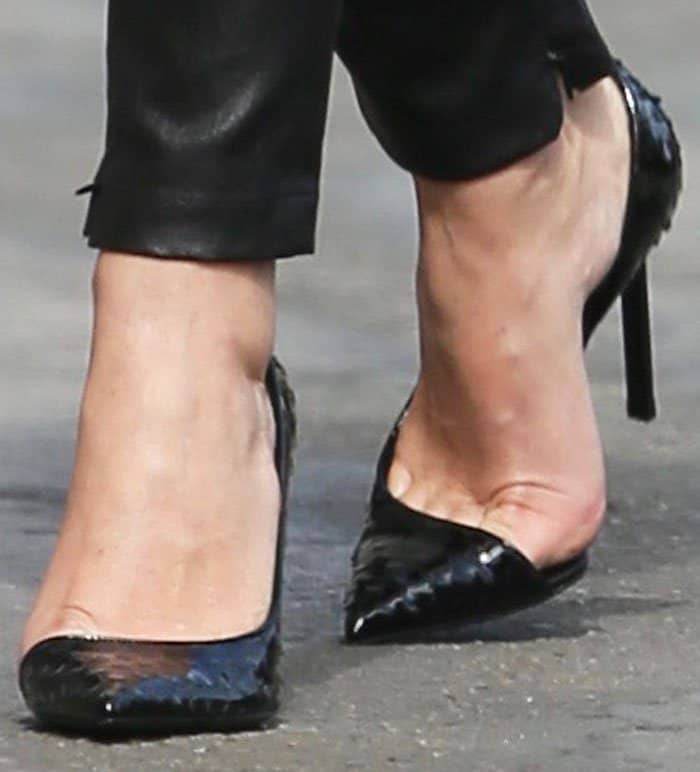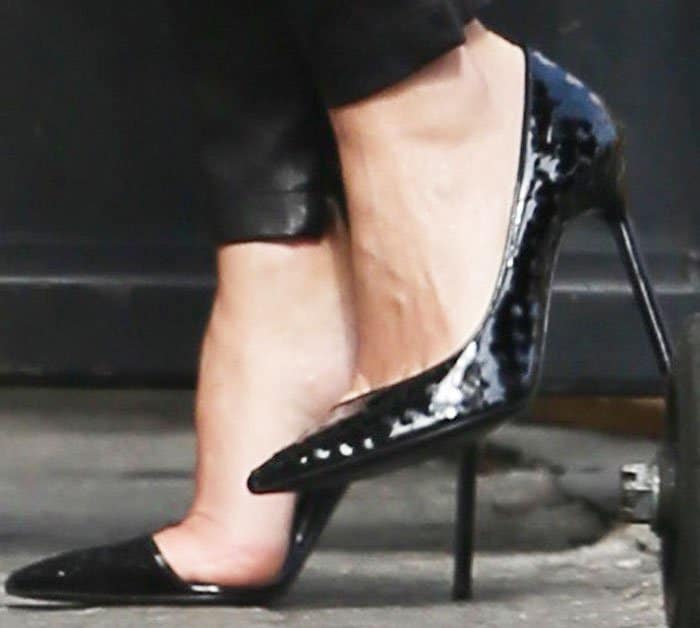 The actress adds an interesting touch to the classic black pumps with an embossed pair of Saint Laurent "Anja" shoes.
Keri looked absolutely chic in a sheer polka dot top by Saint Laurent. The top bore Saint Laurent's iconic mastery with sheer fabrics and billowing sleeves.
The actress created an edgy look by pairing her top with leather pants.
Keri finished her look with a black clutch and a pair of Saint Laurent's "Anja" pumps in embossed patent leather.
Keri showed off her toned physique in an all-black Saint Laurent ensemble.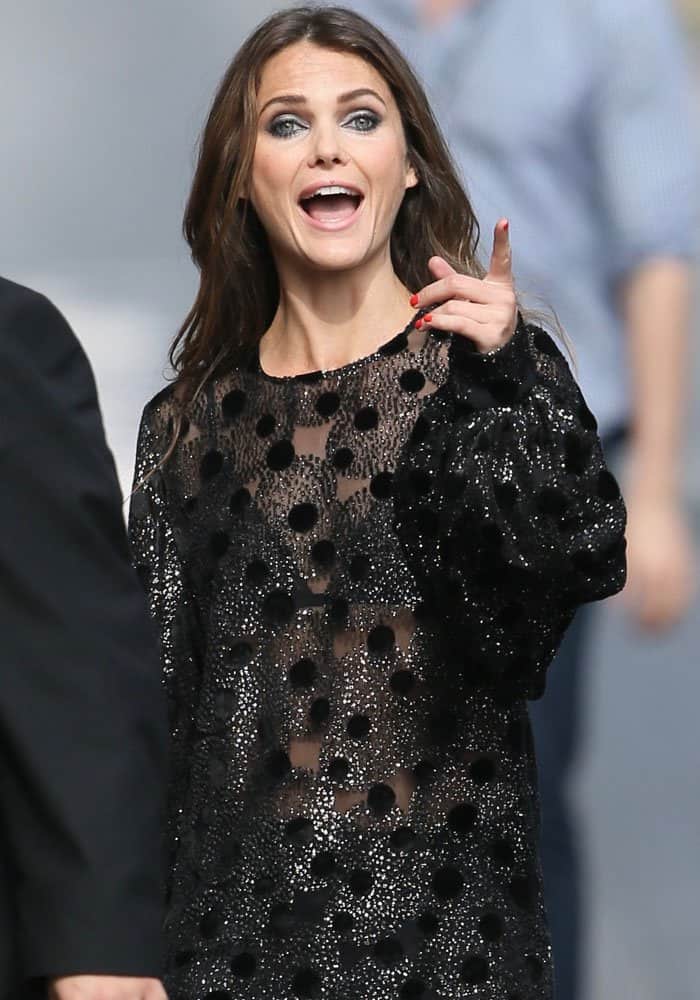 Keri tells her awaiting fans that she'll come by after the filming "Jimmy Kimmel Live!"
The actress talked about what it was like to be honored with a star on the Hollywood Walk of Fame. Keri pointed out that it's kind of like being at your own funeral, considering people are talking about you while your name is cast in cement.
Keri also opened up about how she met Tom Cruise, mentioning that it involved a house party and hula hoops.
Keri's latest show "The Americans" has been on air since 2013.
Keri takes a snap of her glam for "Jimmy Kimmel Live!" before leaving the house.
Shop Keri's Saint Laurent "Anja" pumps at Matches Fashion or Farfetch.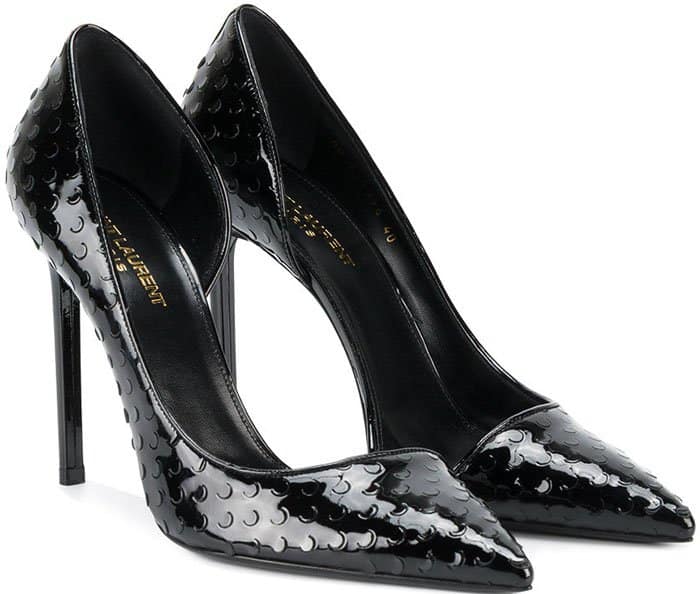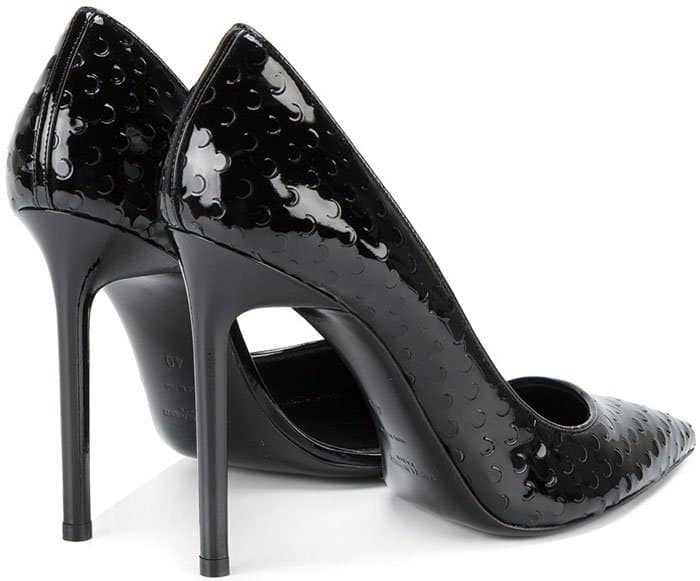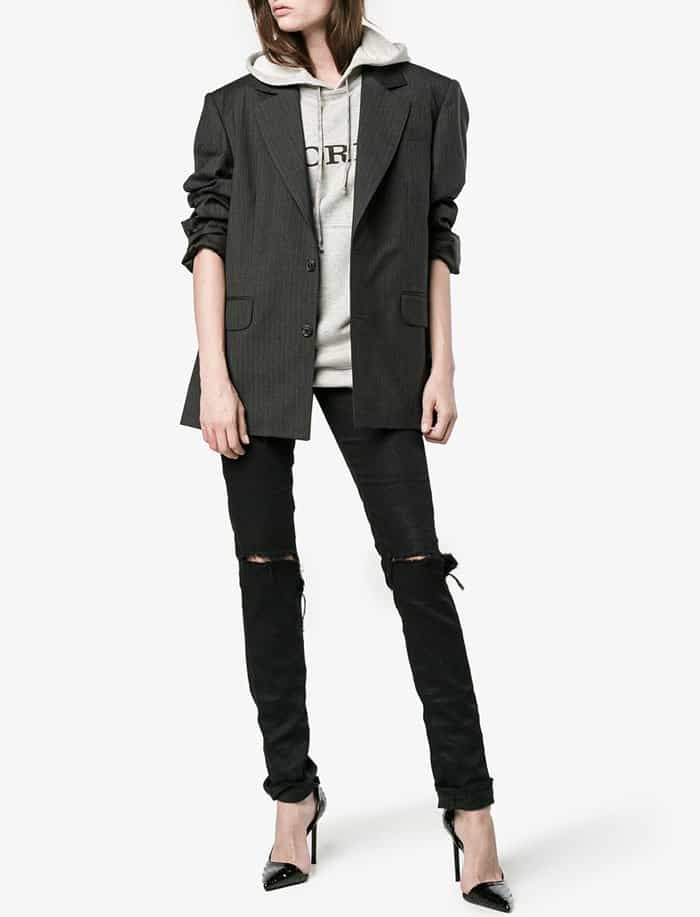 Saint Laurent "Anja" polka dot pumps, $895
Credit: Tina Turnbow's Instagram / Michael Wright / WENN