Kerry Washington has been enjoying television success since ABC's "Scandal" first aired in 2012. While she's been enjoying the success of the show professionally, she's also been enjoying her personal life during the show's run. After marrying football player Nnamdi Asomugha, Kerry gave birth to daughter Isabelle, 2, and six-month-old son Caleb. The impressive part? She managed to give birth to both kids — undetected — while filming the show!
The actress recently divulged secrets on how she hid her bumps while filming "Scandal," opening up about the process during PaleyFest in Los Angeles.
Kerry Washington at the 34th annual PaleyFest LA screening for "Scandal" in Los Angeles on March 26, 2017.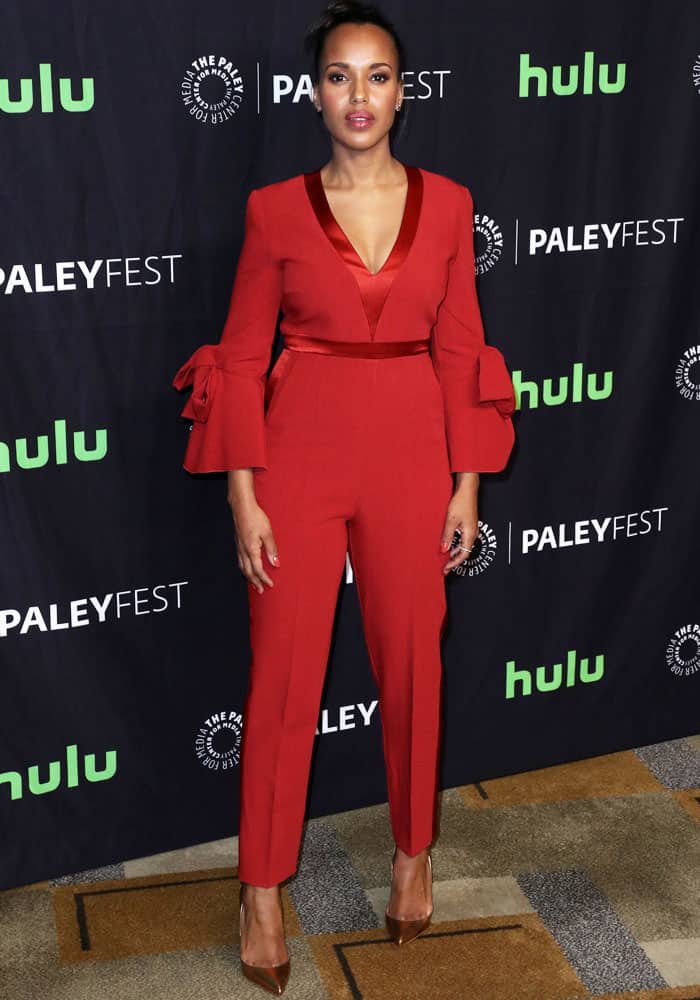 Kerry suits up in a red jumpsuit by Roksanda Ilincic.
Kerry turned heads in a red jumpsuit by Roksanda Ilincic. The gorgeously structured jumpsuit was contrasted with soft red satin details and romantic bow sleeves, in addition to a high waistline band.
The actress accessorized with rings from Tiffany & Co., Rachel Katz Jewelry and Ariel Gordon Jewelry. Her simple crystal stud earrings are from EF Collection, and her shoes are the Christian Louboutin "So Kate" pumps.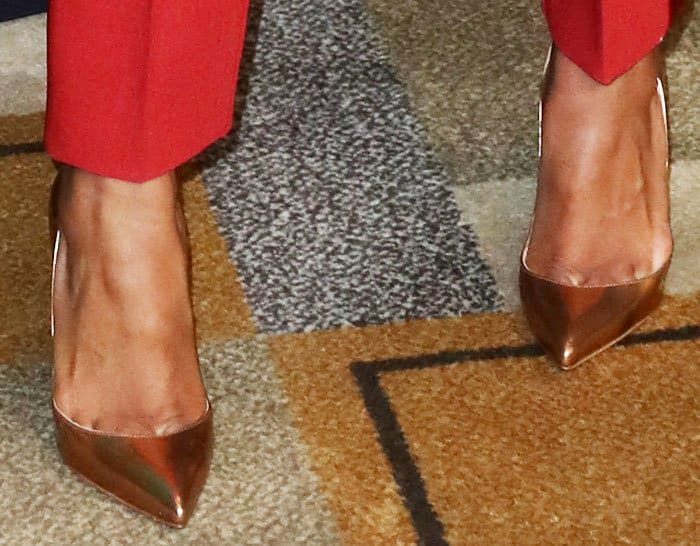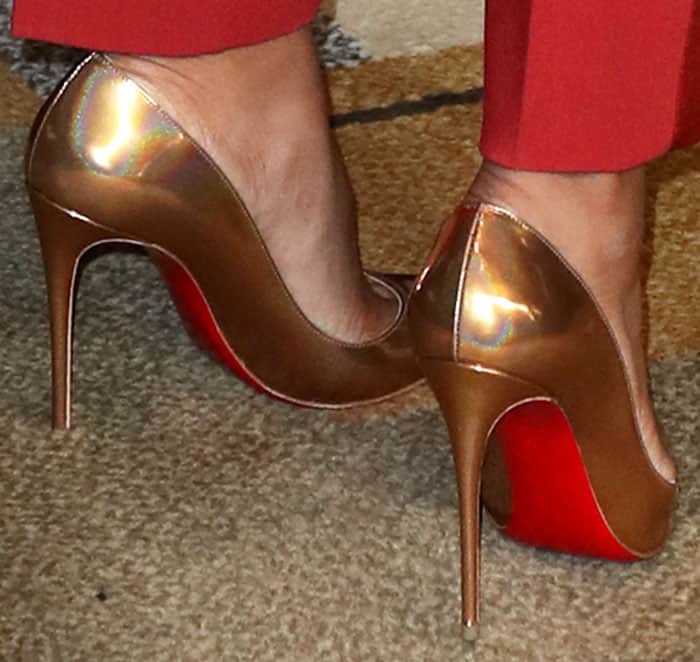 Kerry inserted a bold contrast into her look with a pair of Christian Louboutin "So Kate" pumps.
Despite the weird satin waistband and super hero costume-like neckline, we love the stripe running down the pant sides. The jumpsuit would have fared much better if it wasn't trying to be too many things at once. We would have taken the bow sleeves and side stripe and kept everything else minimal.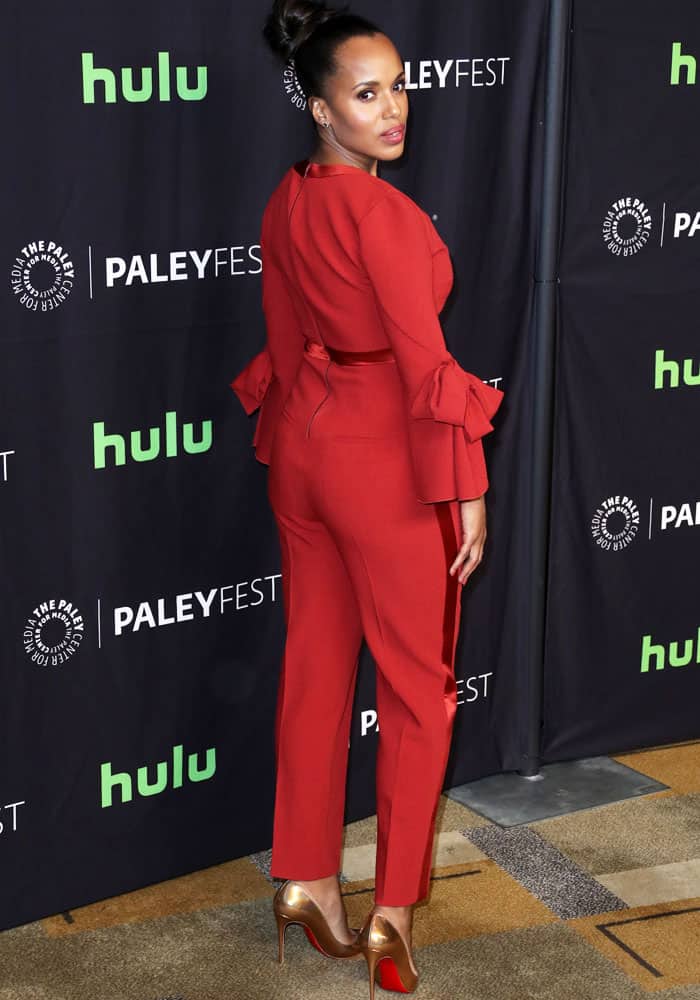 The actress shows off the back of her Roksanda Ilincic jumpsuit
Kerry said the "Scandal" crew had to strategically place pots and plants in front of her body in order to hide her growing bump. The actress also disclosed that she wore and carried a lot of oversized capes, flowers and bags, and even used her co-star's leg at one point to get the bump out of the frame.
The actress also gave a hilarious shoutout to Prada, saying, "God bless Prada for making bigger and bigger bags."
Kerry and the rest of the "Scandal" team just celebrated the show's 100th episode.
Kerry's "So Kate" pumps are available at Barneys, Saks Fifth Avenue, Neiman Marcus, Nordstrom and Bergdorf Goodman.
Christian Louboutin "So Kate" Pumps, $675 – $695
Credit: FayesVision / Nicky Nelson / WENN