Taking a stand against domestic violence, Kerry Washington attended the launch of Allstate Foundation's Purple Purse Program. The Emmy-nominated 'Scandal' star is also the new spokesperson of the program and was more than glad to use her voice for a good cause.
Kerry wore a strapless green Alexander McQueen frock with an interesting texture. We're not completely impressed with this particular dress choice because she could have done way better. She also showed off the purple purse that she personally designed to help raise awareness for domestic violence. The purse, in the domestic violence signature purple shade, symbolizes financial independence amidst domestic abuse.
Kerry Washington hosting the launch event for the 2014 Allstate Foundation Purple Purse Program in New York on September 15, 2014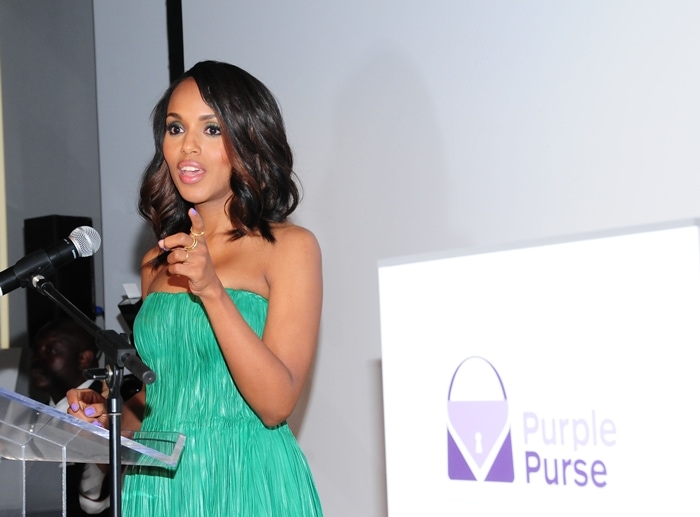 The purple purse was a little bit too big and awkward with Kerry's dress, and she also looked like she was having a hard time keeping the bag up. However, since this is for a good cause, we still totally commend the actress for her effort on being socially involved in very important issues.
Kerry finished the look with a pair of Casadei "Blade" pumps, which are a very popular red carpet choice. Aiming for a color-blocked effect and matching her purple purse, Kerry opted for a Grape Suede colorway, which was just absolutely gorgeous!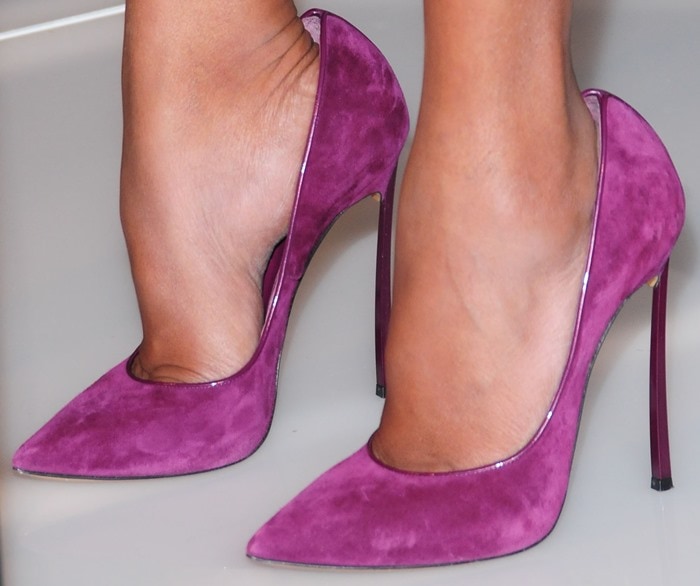 Kerry finished the look with purple Casadei "Blade" pumps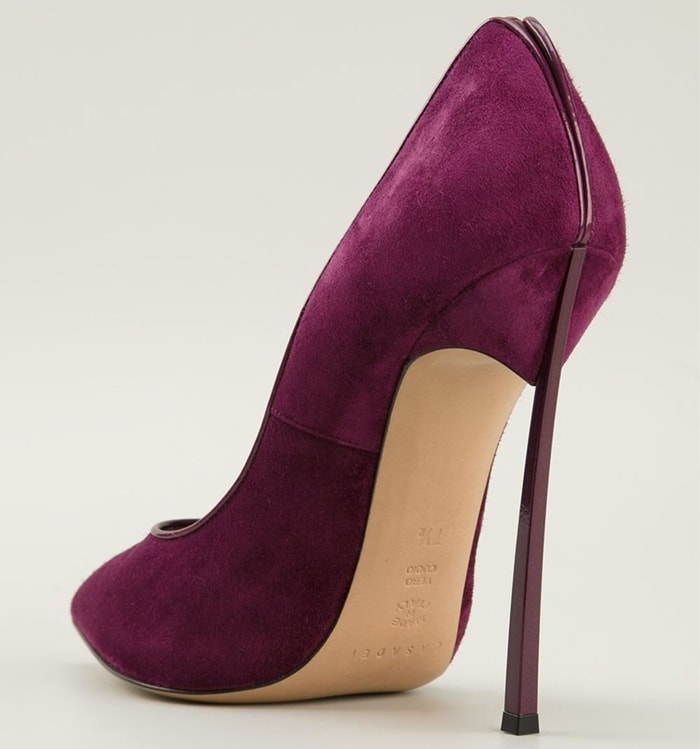 Casadei "Blade" Pumps in Grape Suede, $636.08
Credit: Dan Jackman/WENN