Khloe Kardashian decided to copy Beyoncé's pre-Met Gala pose in her latest Instagram photos.
The 30-year-old reality star posed with her arms stretched above her head while leaning against a pillar. It was more than a little reminiscent of the photos that Beyoncé's shared before the Met Gala on May 4.
Beyoncé's Instagram photo that Khloe Kardashian shared on May 5, 2015, with the caption "I just got my motivation for the year!! Holy moly!! Yes!!!! I see you!!!! Shut it down…"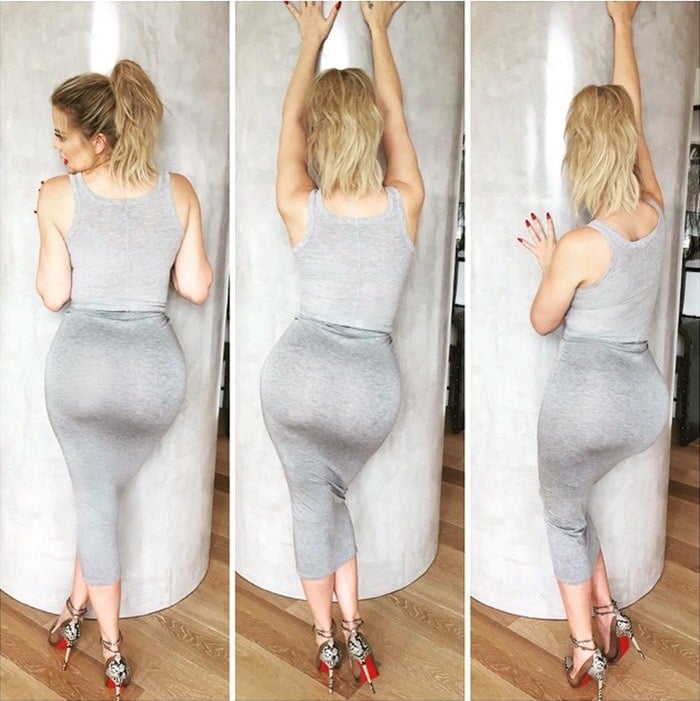 Khloe Kardashian wearing Christian Louboutin snake print and PVC heels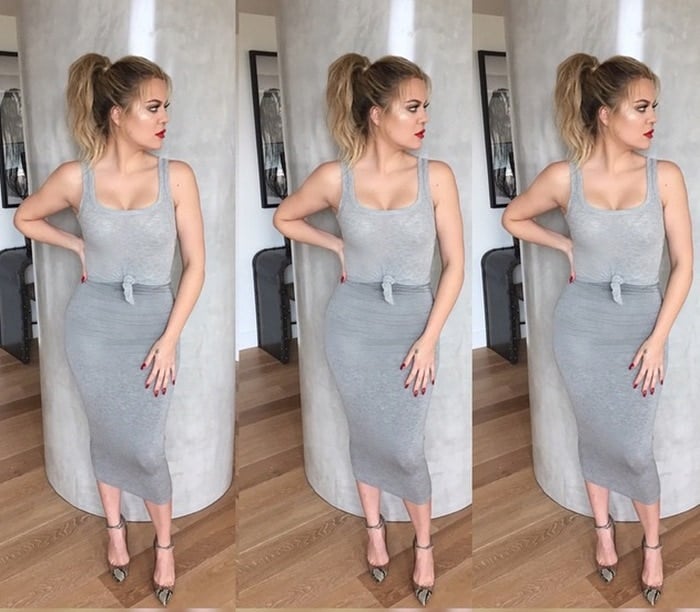 Shared by Khloe Kardashian on May 13, 2015, with the caption "Well @jenatkinhair and @joycebonelli thought I looked sad in the last picture so here's a new one of me casually looking off waiting for my picture to be taken lol. I'm loving my glam today ladies!!!"
Do you think Queen Bey will be happy to find out that the reality star is copying her poses? You can check out her Met Gala outfit in more detail at Your Next Dress.
To copy her favorite superstar and idol, Khloe flaunted her cleavage in a simple grey tank top knotted at the waist. She paired it with a a tight grey pencil skirt and a pair of Christian Louboutin snake print and PVC heels. While her shoes are not available online, you can find similar snake pumps from the same designer at Net-A-Porter.
'Cloo' 100 Studded Snake, PVC and Leather Slingback Pumps, $1,175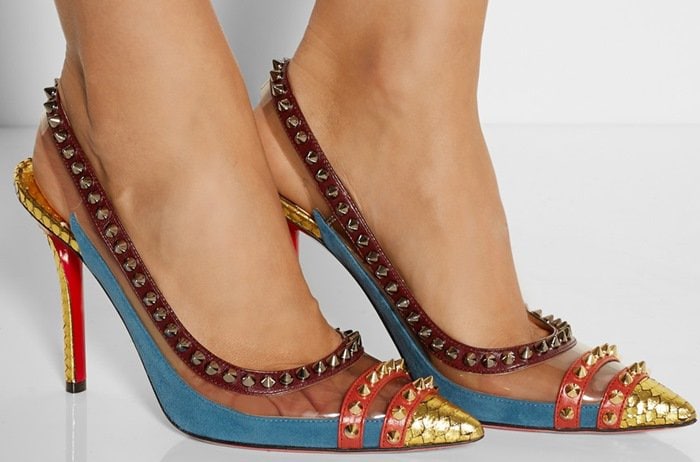 'Décolleté' 100 Painted Python Pumps, $1,395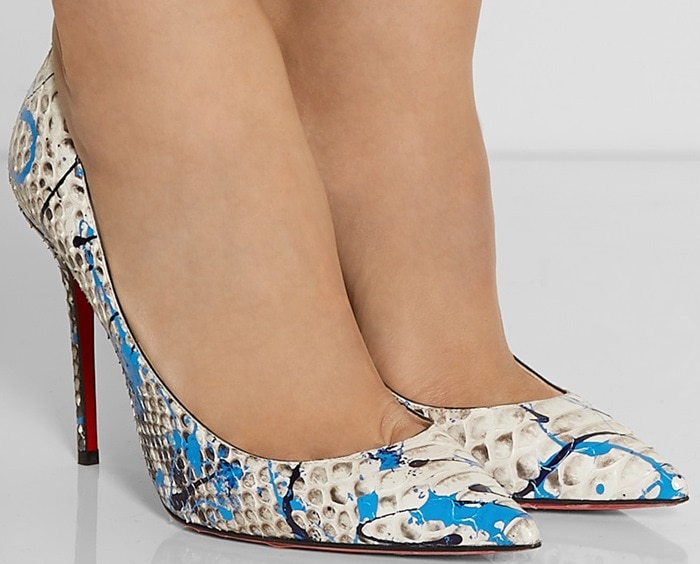 'Décolleté' 100 Snake Pumps, $1,395
'Mayerling' 100 Leather and Python Sandals, $1,445
'So Kate' 120 Python Pumps, $1,495
'So Kate' 120 Watersnake Pumps, $1,195
Credit: Khloe Kardashian Instagram