Khloe Kardashian was recently spotted out in NYC at the RYU restaurant opening wearing a pair of fun coral colored Jimmy Choo 'Letitia' heels. She showed off her legs in a short leopard print mini dress from Lover Labyrinth and a cool leather jacket. It was a fun and flirty look, but most of all sexy. However, I would have gone with a more tousled and wavy hairdo to play up the flirty side of this look.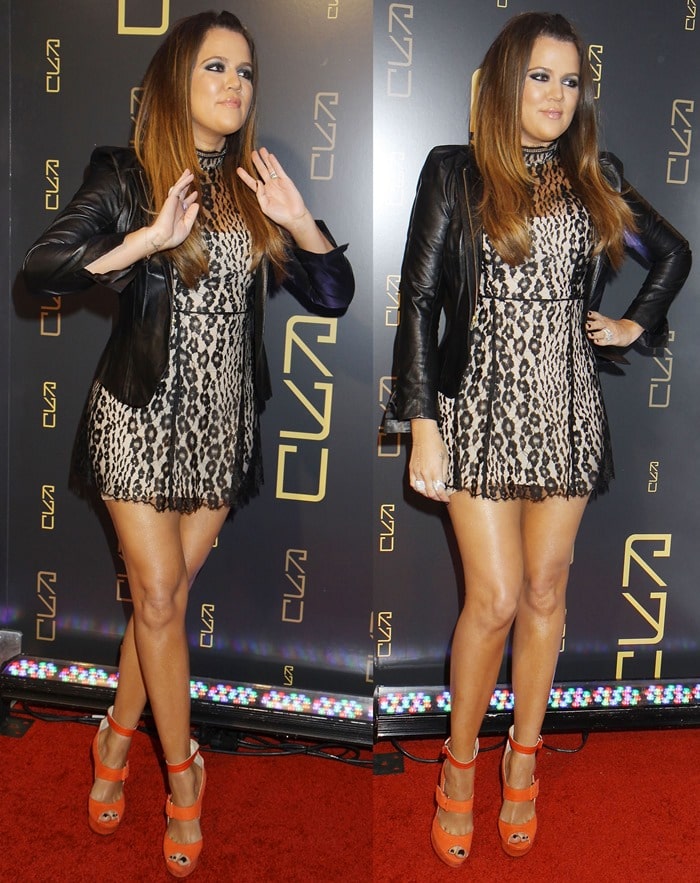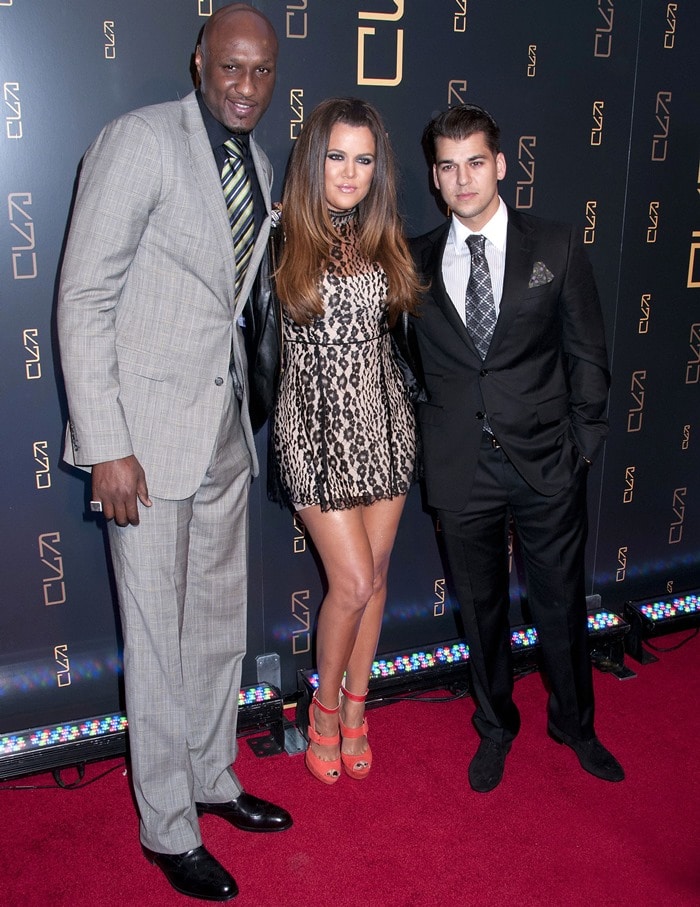 Khloe Kardashian, Lamar Odom, and Rob Kardashian at the RYU Restaurant Grand Opening in New York City on April 23, 2012
Don't you agree that Khloe looked amazing? We found her heels at Nordstrom and Saks Fifth Avenue, and the price tag is unfortunately as high as we feared.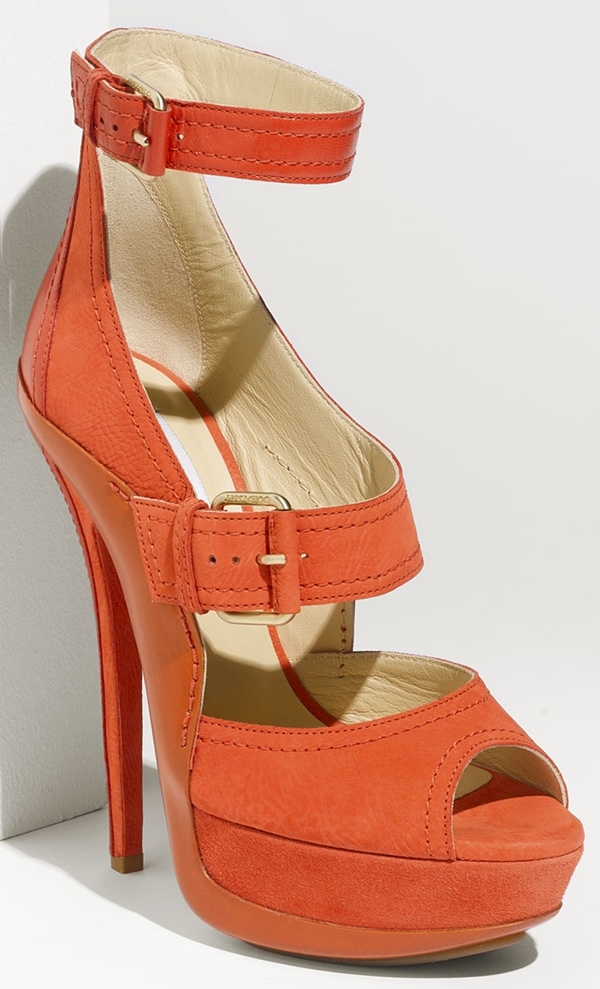 Jimmy Choo 'Letitia' Buckle Sandal, $1495 at Nordstrom and Saks Fifth Avenue
We also found the dress and leather jacket: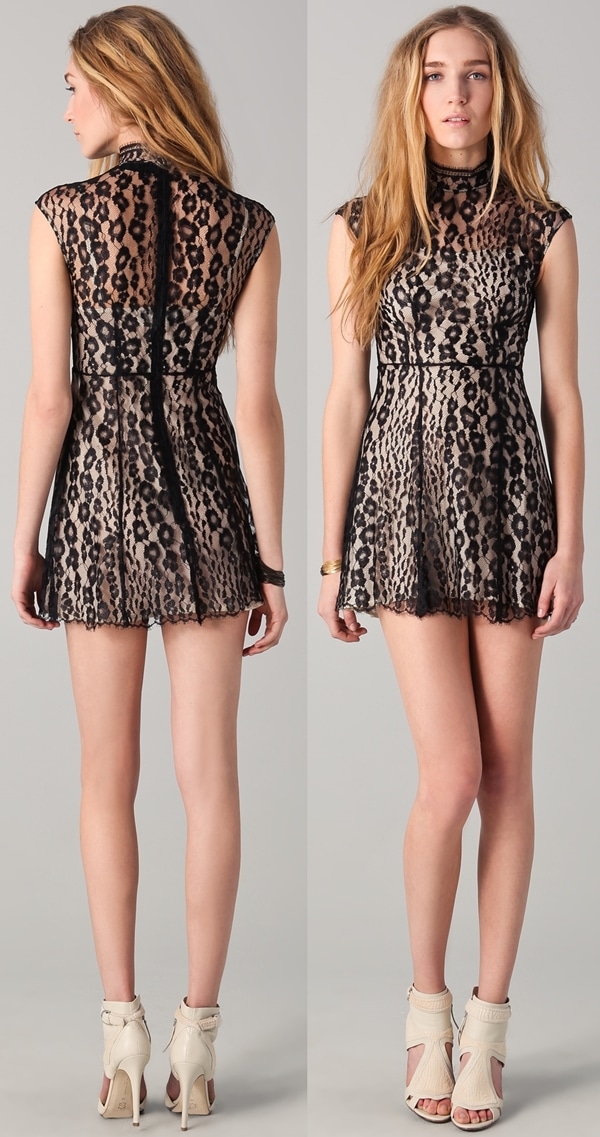 Lover Labyrinth Mini Dress, $785 at Shopbop
Parker Leather Pleated Shoulder Jacket, $572 at Shopbop
While recreating this entire outfit would be pretty pricey, we can definitely appreciate the pieces.
Candice Accola wore the exact same pair to a promotion event the same month. The American actress, singer and songwriter, best known from 'The Vampire Diaries', wore the heels with a colorful mini dress by Rag & Bone paired with a yellow cropped Elizabeth and James Harlow jacket:
Candice Accola at Warner Brothers presents 'Television: Out of the Box' at The Paley Center for Media in Beverly Hills on April 12, 2012
Who do you think looked better in the Jimmy Choos: Candice or Khloe?
Credit: Michael Carpenter/WENN/Nikki Nelson