Khloe Kardashian doesn't seem to relish the spotlight as much as her sisters do. That fact aside, we've seen her wearing some pretty great shoes on more than one occasion lately. This time, Khloe was seen at the Clippers game wearing a pair of incredibly chic Valentino sandals. It's hard to see her outfit since she was sitting down for the game, but it appears that she wore casual ripped jeans, a long-sleeve white T, and a gray vest with gold-heeled sandals.
Khloe's two-strap sandals feature gold plating on the ankle straps and pyramid-stud-like details on the gold heels. Their basic nude color would make them great for many occasions and ensembles. You could easily add them to a little black dress or jeans and a T like Khloe did here.
Take a peek below, and we'll show you all the details of her shoes: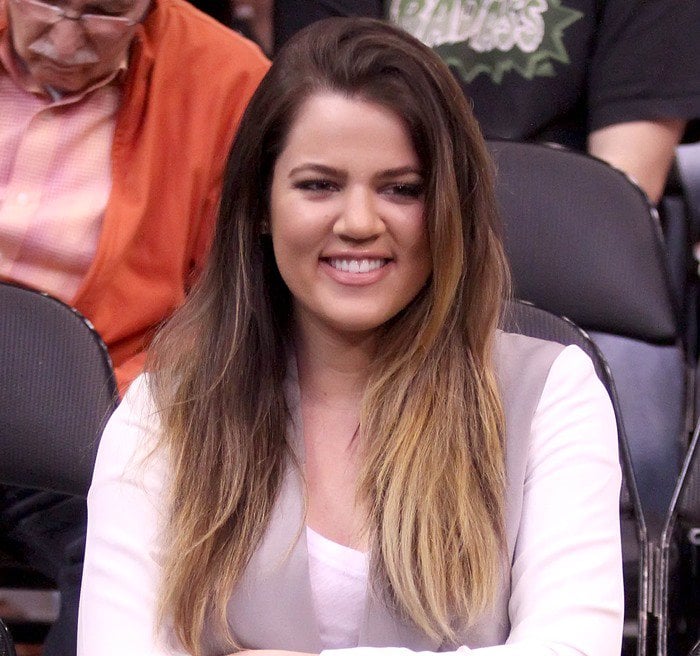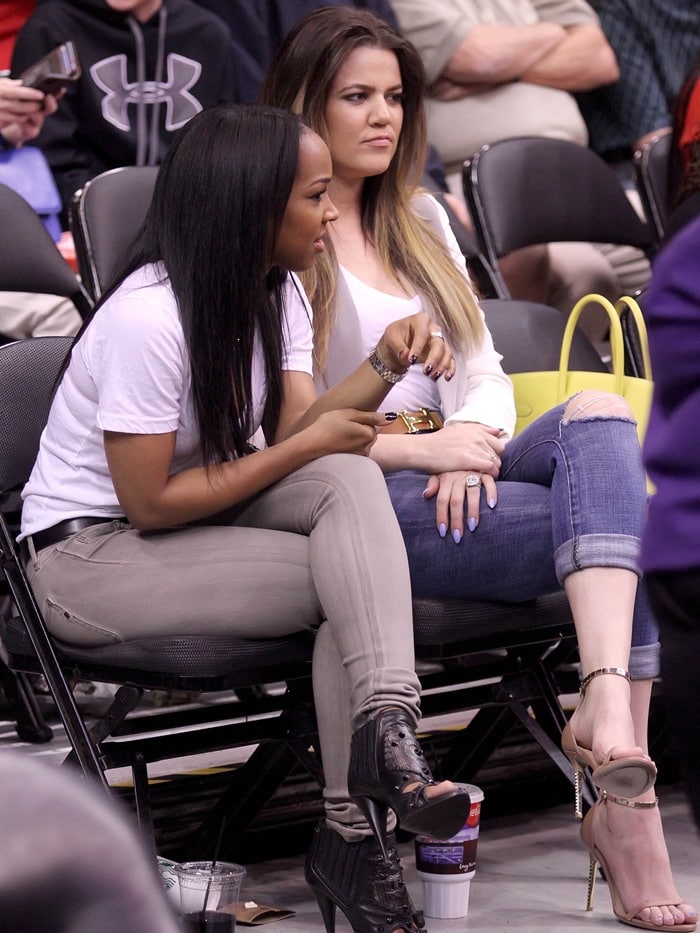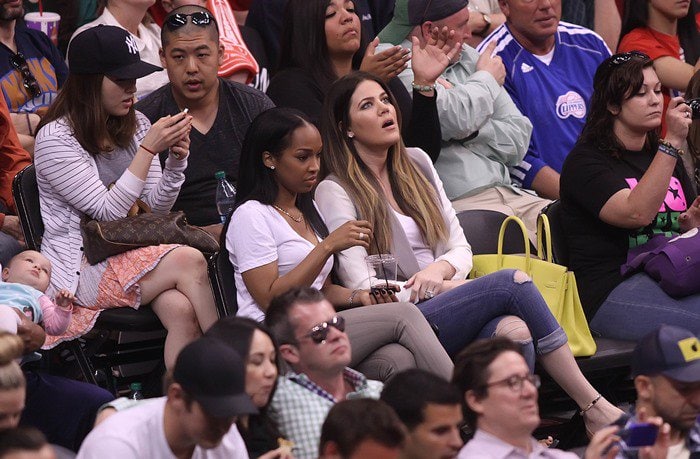 Khloe Kardashian at the Los Angeles Clippers vs. New York Knicks game at the Staples Center in Los Angeles on March 17, 2013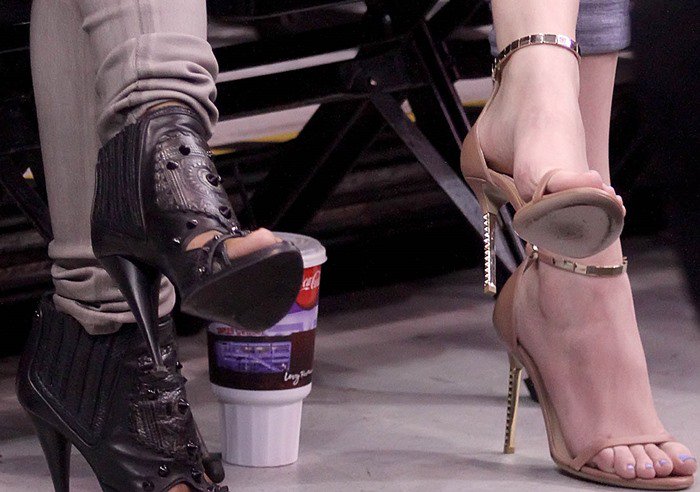 Khloe Kardashian in Valentino Embellished Leather Sandals
We were able to find Khloe's sexy Valentino heels at Net-a-Porter. They carry a hefty $995 price tag, but for celebs like the Kardashians, it's not an issue. Nonetheless, we everyday shoe lovers can still admire (and drool over) them.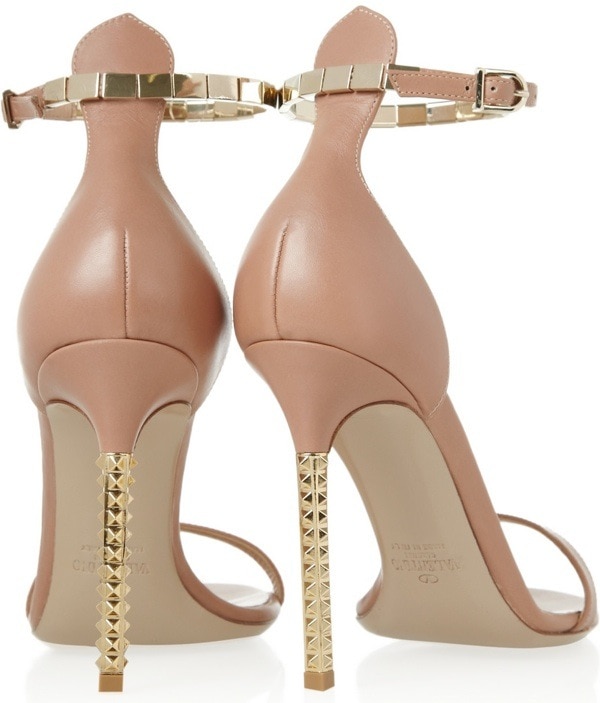 Valentino Embellished Leather Sandals, $995 at Net-A-Porter
So, what's the verdict, shoe lovers? Would you make these Valentino sandals your next shoes?
Credit: WENN