In a new interview with E!, Khloe Kardashian talks about her 3-year-old daughter True's close bond with all of her cousins. The daughter of Khloe Kardashian and Tristan Thompson seems to think they're brother and sister.
"It's amazing. I just pray it never stops," the 37-year-old reality star said about True thinking Kim Kardashian's 2-year-old son Psalm is her brother.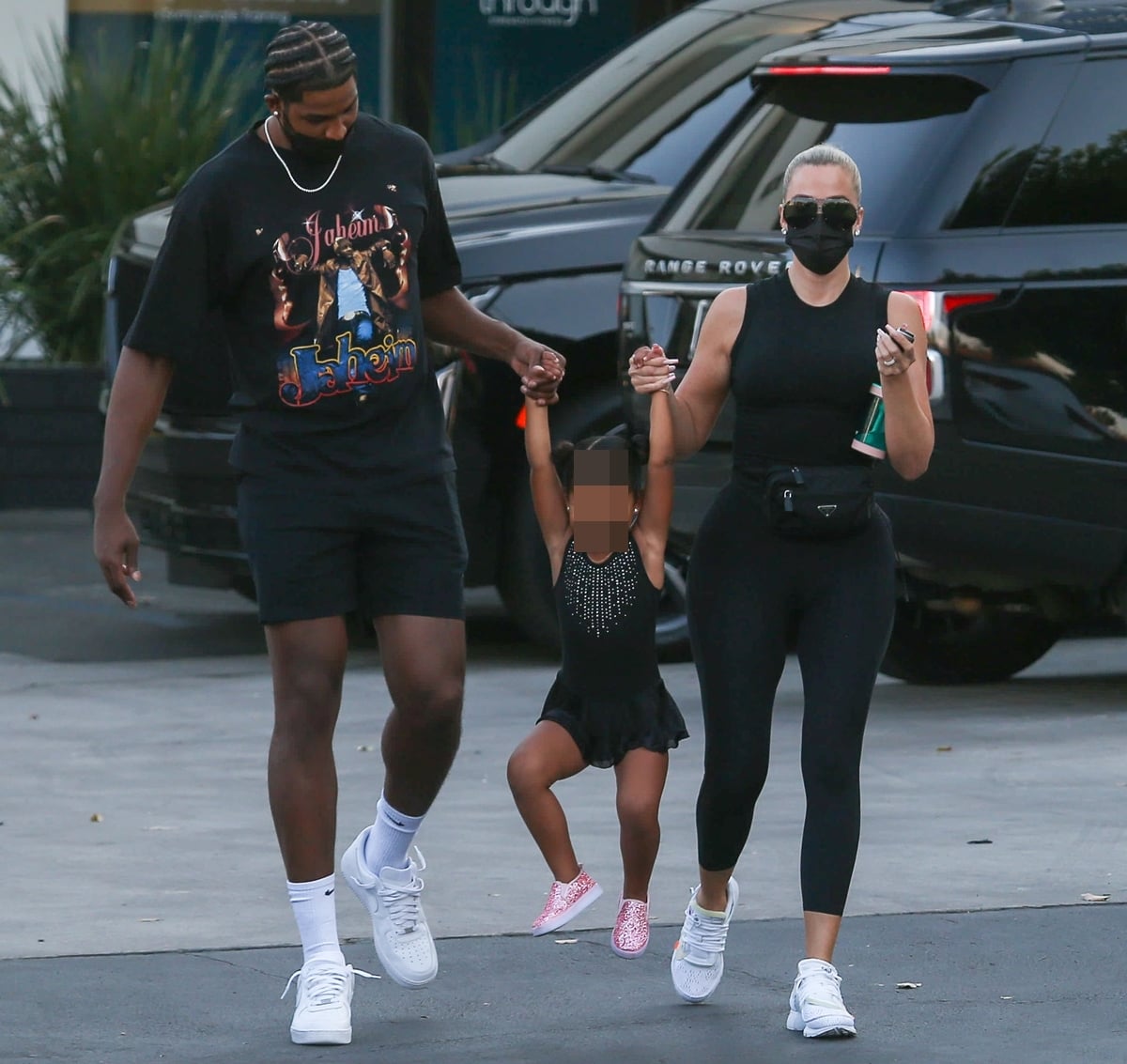 Khloe Kardashian and on-off boyfriend Tristan Thompson hold hands with their daughter True after dance class in Los Angeles on September 20, 2021 (Credit: MEGA / WENN)
"They all think they're like, weirdly brother and sisters. I think like True thinks, we call Psalm 'baby Psalm,' so she's always like, 'my brother!' And I just don't correct her because I think it's so cute."
This summer, the Good American founder also opened up about race in a podcast interview.
"I will be always learning and trying to do the best I can do as being her mom," she said on the Role Models podcast. "I'm obviously not a woman of color, but I do want her to be exposed to as much inclusion but variety as possible."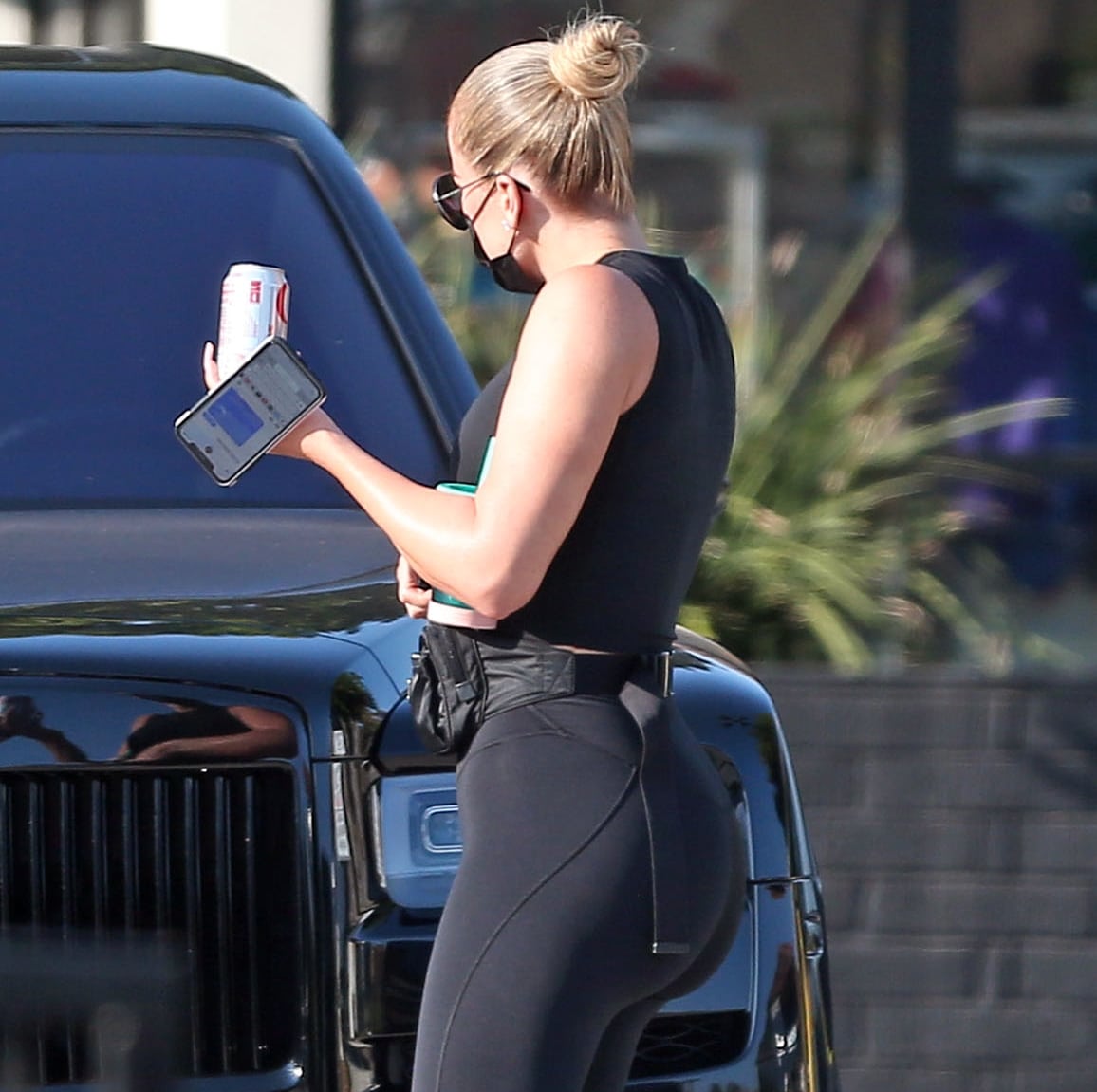 Khloe Kardashian flaunts her curves in black spandex leggings and a matching tank top (Credit: MEGA / WENN)
"I know some people get uncomfortable with talking to their kids about race, or they think, 'Oh we live in a bubble, we never have to address that my child is black,'" she added.
"I mean, of course, you do. You're only setting them up, I think, for failure if you don't talk about race and probably the things they're going to endure once they're in, quote, the real world."
According to ET, Tristan Thompson is doing his best to get Khloe Kardashian back. Amid his numerous cheating scandals, they have split and gotten back together several times over the past few years.
"Khloe and Tristan are doing a great job at co-parenting together," a source told the magazine.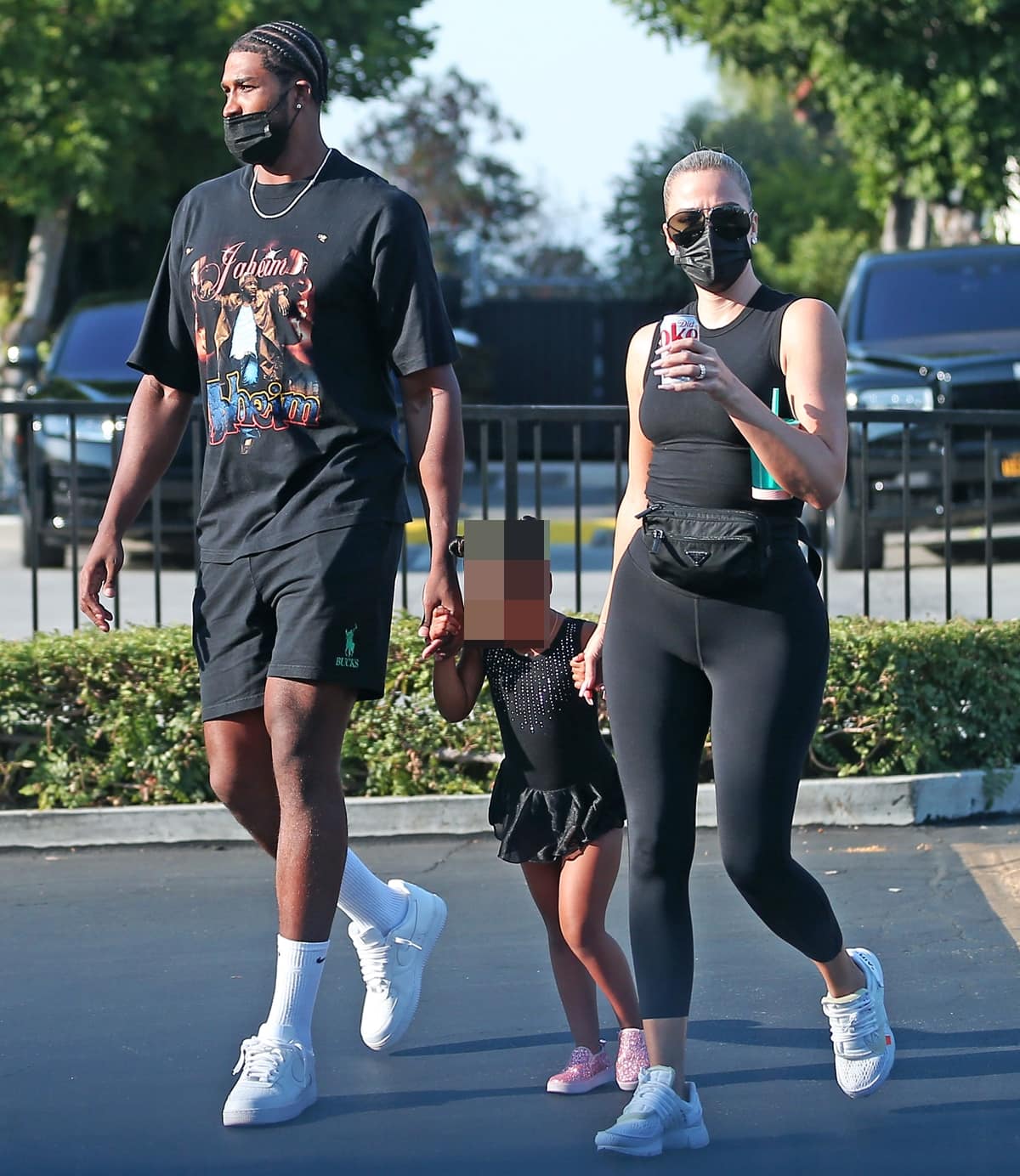 Khloe Kardashian Tristan Thompson are co-parenting their daughter True (Credit: MEGA / WENN)
"Tristan is still very flirty with Khloe and tries to get her back, but Khloe's focus is 100 percent on True right now and showing True that they can co-parent in a healthy way, while also ensuring that she always feels very loved and supported."
"Khloé and Tristan are not back together," another insider told People in August. "They get along well though. Khloé is happy co-parenting with him. She seems happy being single too. She is not interested in trying to have a relationship with Tristan right now."
Khloé Kardashian posing in the Chateau de Wideville's gardens (Credit: Khloe Kardashian's Instagram)
In May 2014, Khloe Kardashian looked like royalty in Paris when she stepped out to attend her sister Kim's pre-wedding brunch at fashion designer Valentino's famous castle, the Chateau de Wideville.
She showed off her flawless legs in a luxurious Valentino dress featuring bold embroideries.
Khloé Kardashian flaunts her legs in Kris Jenner's Valentino minidress (Credit: Khloe Kardashian's Instagram)
Despite being very short, the dress still looked modest, thanks to the long sleeves and high neckline that covered her décolletage.
The then 29-year-old reality TV star also posted a close-up photo of her accessories on Instagram. She showed off a few of her luxurious Cartier and Lorraine Schwartz bracelets and rings.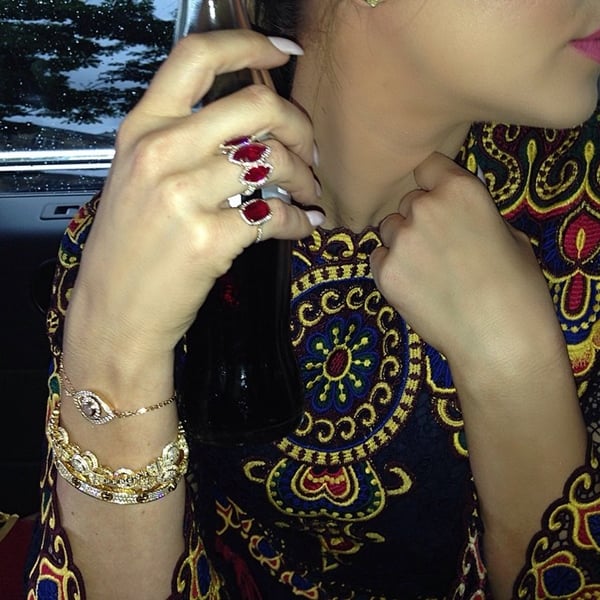 Khloé Kardashian shows off her Cartier and Lorraine Schwartz bracelets and rings (Credit: Khloe Kardashian's Instagram)
If you've been following Kim Kardashian's Instagram, you'll probably recognize Khloe's dress. One month earlier, Kim posted a photo of herself with her mom, Kris Jenner, who was wearing the same dress.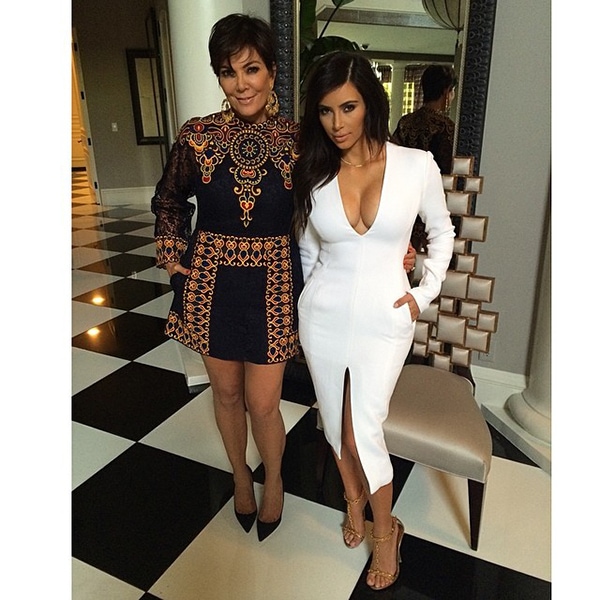 Kim Kardashian and her beautiful mom Kris Jenner (Credit: Kim Kardashian's Instagram)
It looks like Khloe borrowed her dress from Kris. At least, she styled it differently. Aside from her striking jewels, Khloe also wore a pair of red sandals, which are from the collaborative collection of Anthony Vaccarello and Stella Luna.
The sandals feature tube straps with bamboo-like metal detailing, zipper fastenings on the leather backstay, rope detailing on the pointy open toes, and about 4.5-inch heels.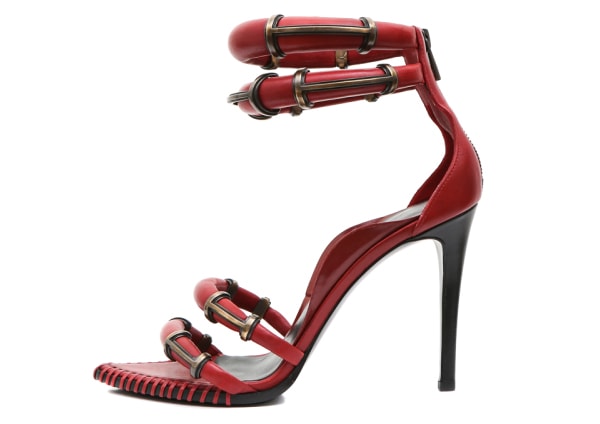 Stella Luna x Anthony Vaccarello Sandal in Red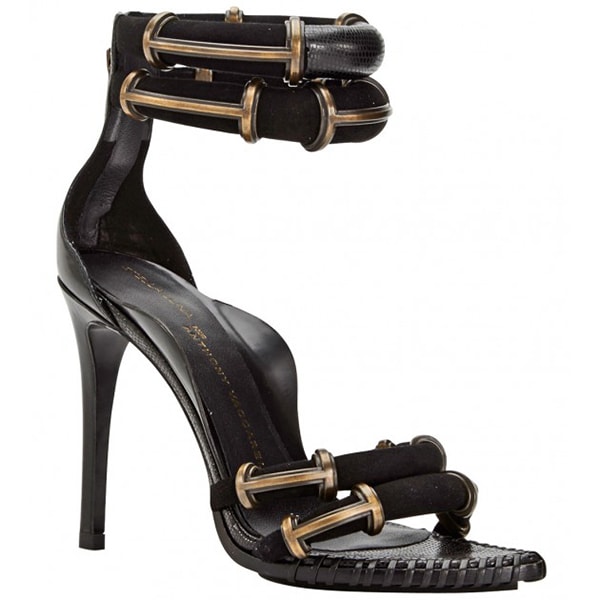 Stella Luna x Anthony Vaccarello Sandals in Black, $1,160