Kim Kardashian is ready to show off her acting chops in American Horror Story: Delicate.
The first teaser for the latest installment in the American Horror Story franchise has been released, and it promises another spooky story from Ryan Murphy.
Dubbed "Rock-a-Bye," the teaser was released on Twitter with "Listen closely. #AHSFX" as the cryptic caption.
👀😱 Get ready to be spellbound! The chilling 30-second clip of American Horror Story's "Delicate" is here, and it's truly hair-raising! 🎥💀

The teaser opens with an eerie scene of women with long white hair, standing in a haunting circle, chanting "Baby, baby, baby" – setting… https://t.co/JaNZfN1awG

— Your Next Shoes (@yournextshoes) July 22, 2023
The clip shows Emma Roberts, Cara Delevingne, and the SKIMS founder with icy blonde hair and circular glasses as a creepy rendition of the classic nursery song "Rock-a-Bye Baby" plays in the background.
Other spooky images seen on the teaser include an ensemble of blondes, an egg-filled nest, a baby's cradle, and finally, Kim Kardashian rocking a sleeping baby in her arms.
In an interview with Variety in May, the 42-year-old business mogul expressed her excitement about her new project: "It's really fun to step outside of your comfort zone and try something new and grow. I'm so excited for the experience."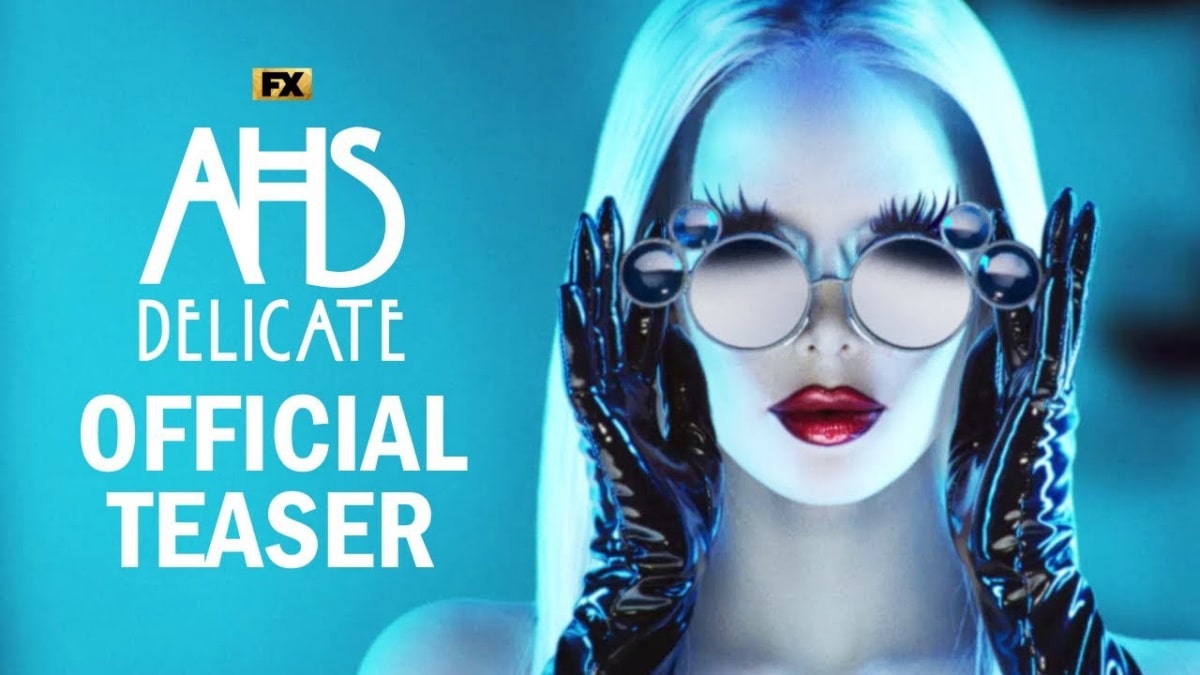 Kim Kardashian starring in the American Horror Story: Delicate official teaser (Credit: YouTube)
She also added that she's been taking acting classes as part of her preparation. "I like to challenge myself."
American Horror Story: Delicate is the twelfth season of the horror anthology series, and it's based on the upcoming novel Delicate Condition by Danielle Valentine.
There is no release date yet for the highly anticipated show, which is set to air on Hulu.