The selfie queen has outdone herself. Kim Kardashian is still letting everyone know that one can never be too narcissistic. Kim stepped out in an eye-catching jacket that she has been wearing quite often these days. What makes it different from her other gorgeous high-end jackets, you ask? It has her face splattered all over it.
Kim was photographed leaving The Cheesecake Factory where she, her husband Kanye, daughter North, and sister Kendall Jenner had their lunch in.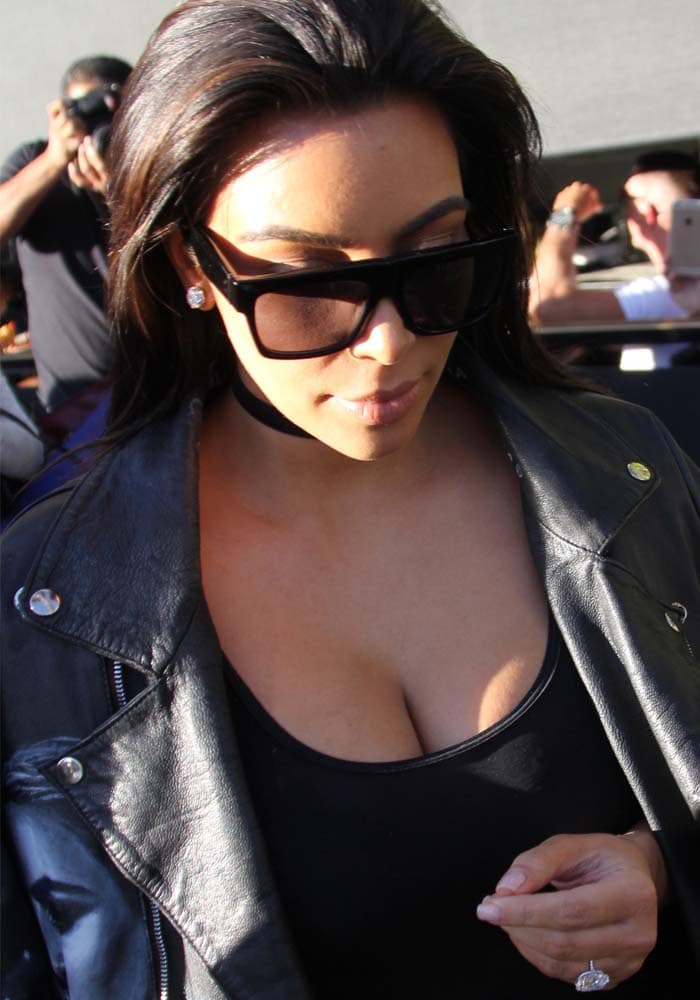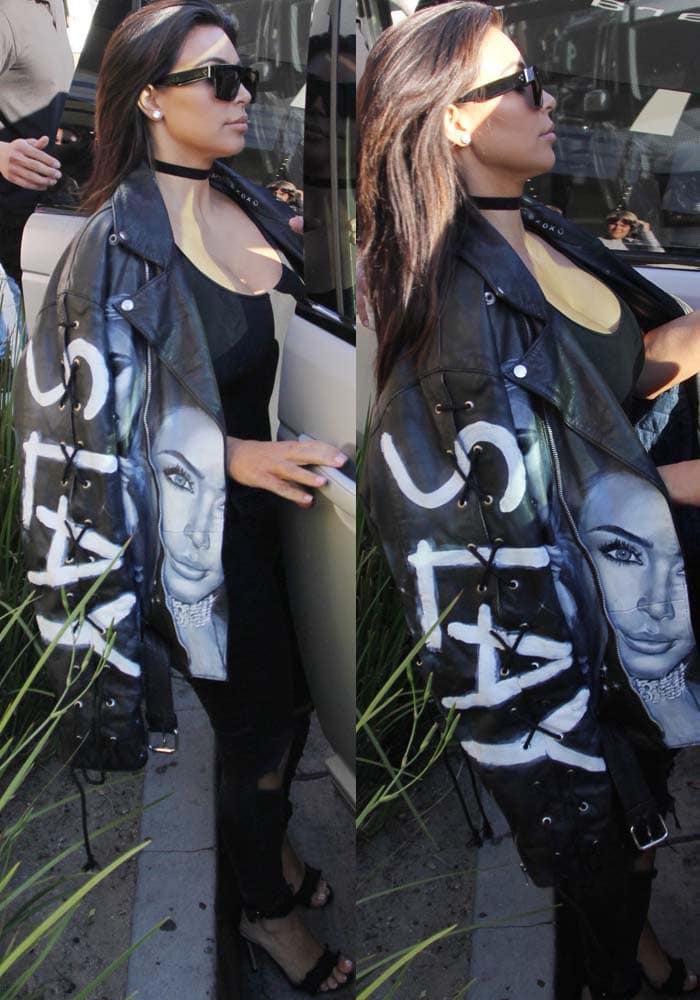 Kim Kardashian leaving the The Cheesecake Factory in Beverly Hills on April 2, 2016
Kim wore a black shiny top with a pair of distressed jeans from J Brand. The many-faced Kim Kardashian jacket is from Kiwi designer Clara Chon's label, Blue Blank. The reality television star finished her look with a pair of Céline sunglasses and the Gianvito Rossi "Lola" sandals in black.
Kim Kardashian opted for the fringed Gianvito Rossi "Lola" sandals for her day at the art museum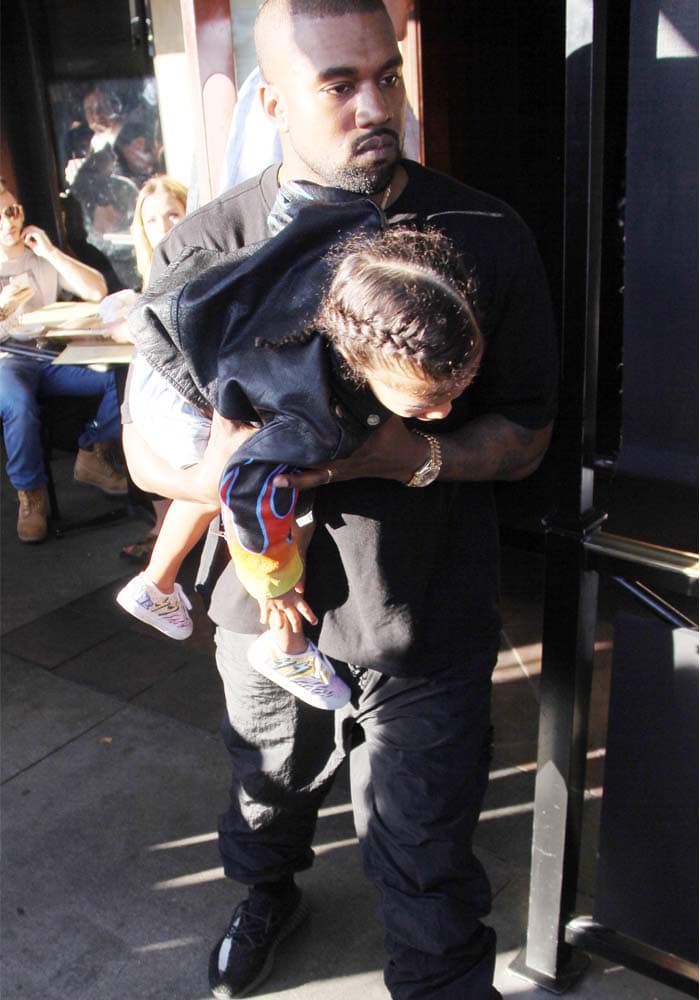 Kanye carries North out as the family left The Cheesecake Factory for lunch
Kim may have taken her narcissism to another level as she didn't even notice her own daughter falling over as the family enjoyed a day at the Los Angeles County Museum of Art.
Okay, so kids fall over all the time. It's a good thing Aunt Kourtney was there to save the day, though.
Grab Kim's Gianvito Rossi "Lola" sandals at Matches Fashion, Barneys New York, Forward, Mytheresa and Farfetch
Gianvito Rossi "Lola" Ankle-Strap Sandals, $623 – $835 at Matches Fashion, Barneys New York, Forward, Mytheresa and Farfetch
Credit: WENN