For most of us, date night usually means dinner and a movie. But, Kim Kardashian and Kanye West have an entirely different definition for it. The two shared that they were really just excited to be at the 2016 Met Gala because it meant date night for the two of them.
Oh, and the two were clad in Balmain. Yep. Totally normal date night couple outfits.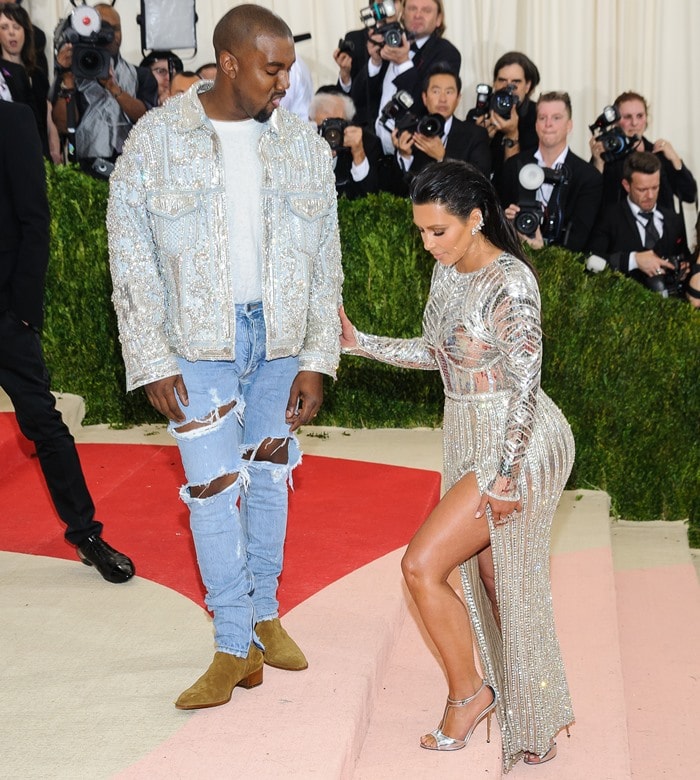 Kim Kardashian and Kanye West at the Metropolitan Museum of Art Costume Institute Gala "Manus x Machina: Fashion in the Age of Technology" in New York on May 2, 2016
The celebrity couple (and pretty much the rest of the Kardashian-Jenner-West squad) pledged their allegiance to designer friend Olivier Rousteing, who is the head designer of Balmain, by entrusting him with their 2016 Met Gala look. This year's Met Gala was themed "Manus x Machina: Fashion in the Age of Technology," which seemed to basically mean a lot of silver.
While Kanye downplayed his look with jeans and suede boots, Kim went all out with a custom made silver pair of Tom Ford sandals and a blingy ear cuff.
Kim Kardashian turned to other designer friend Tom Ford for a pair of custom made heels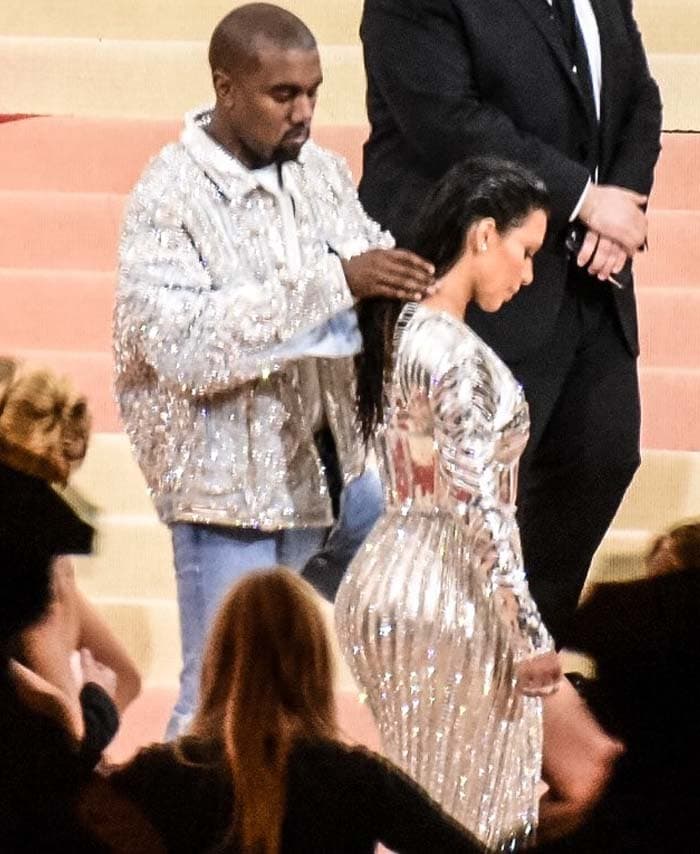 Date night: Kanye West fixes wife Kim Kardashian's hair before stepping on the red carpet for photos
Kanye was more talkative than usual, cracking a smile while joking that reindeer "tastes like Christmas." Kim also mentioned that North came to New York with the family and said that she needed the Balmain dress once Kim was done with it. Kim told North that she could probably wear it to prom when she grows up.
Unless you can afford to ask Tom Ford himself to create custom shoes for you, you can grab a pair of similar heels from the same brand at Net-a-Porter and My Theresa.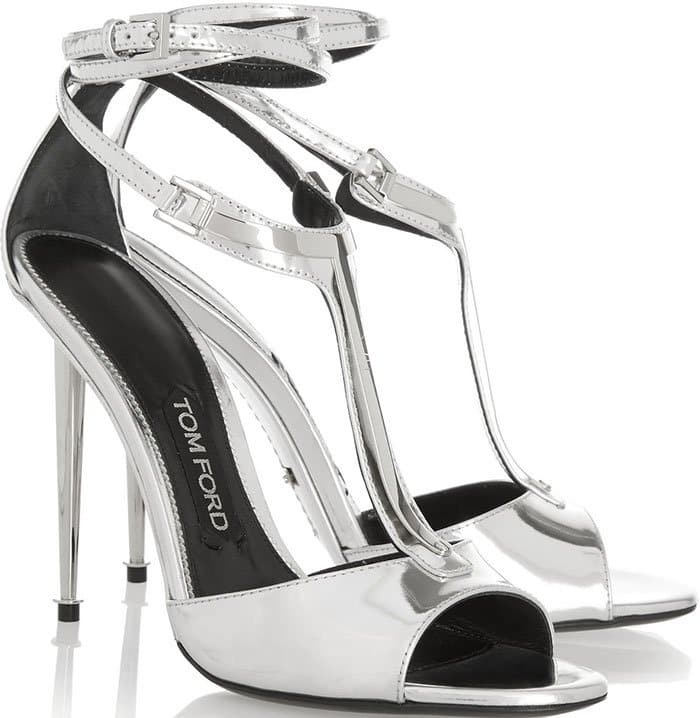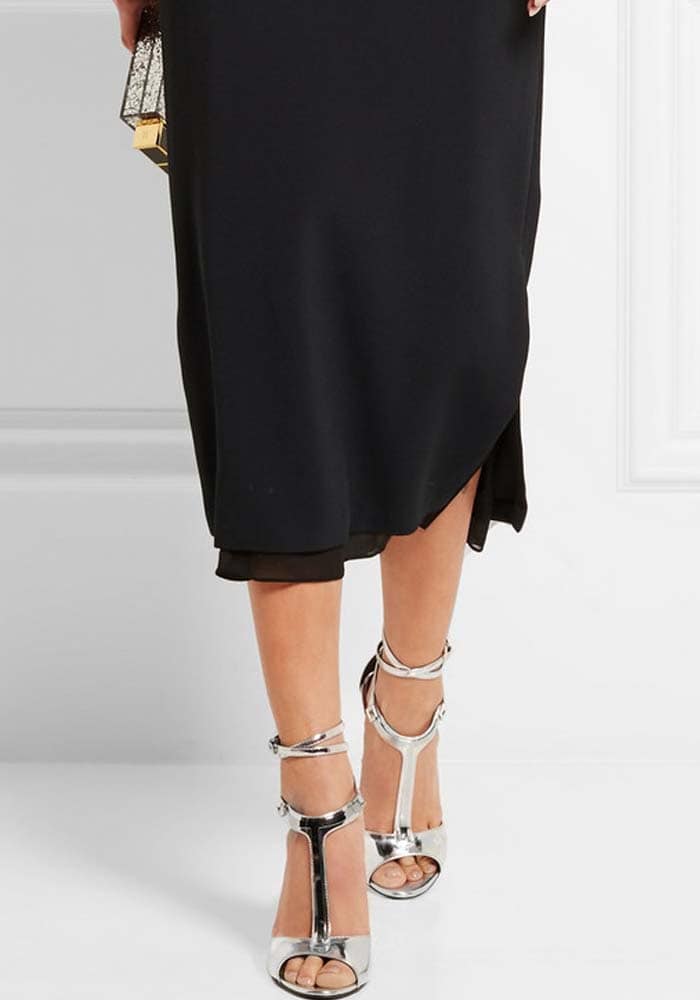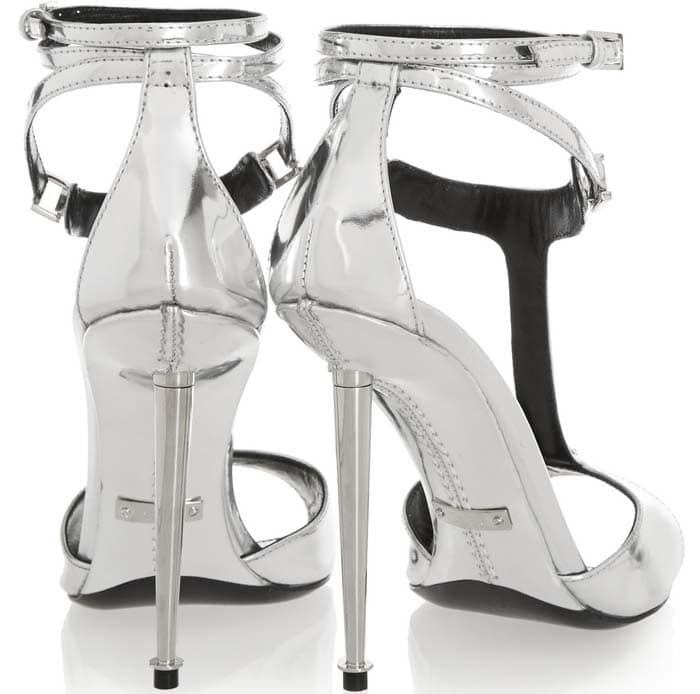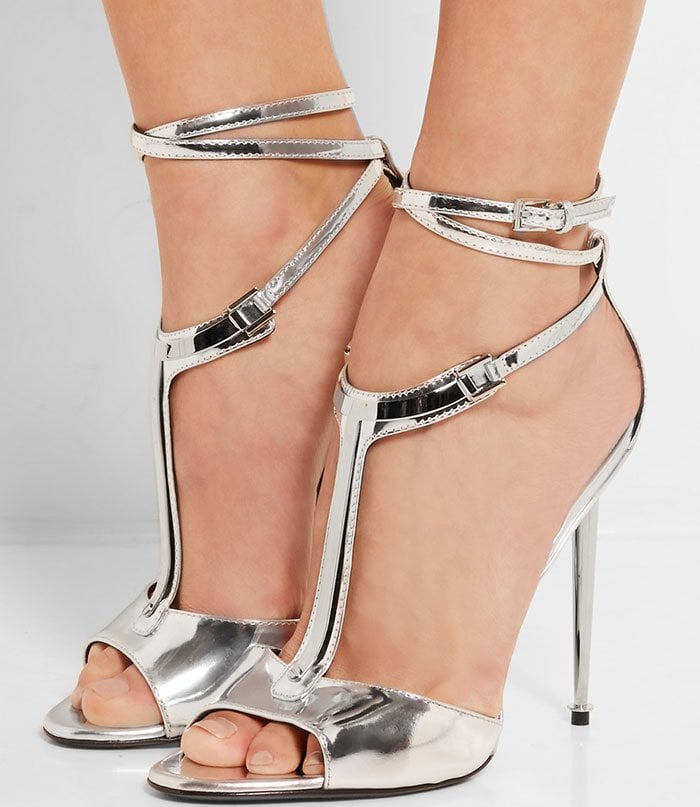 Tom Ford "Elena" Metallic Leather T-bar Sandals, $1,390 at Net-a-Porter and My Theresa
Credit: C. Smith / Rob Rich / WENN / Dennis Van Tine/ Future Image