Kim Kardashian showed off her pregnant feet in what could be considered her first maternity outfit at the 1 Oak Nightclub New Year's Eve party in Las Vegas last December 31.
This Julien Macdonald Fall 2012 sheer lace dress with strategically placed appliqués isn't exactly what first comes to mind when we say "maternity outfit," but then again, this is Kim Kardashian. This highest paid reality TV star has got a public image to uphold and promotional duties to attend to.
Considering her net worth, do you think the reality star should consider hiring a new stylist from Stitch Fix or Trunk Club?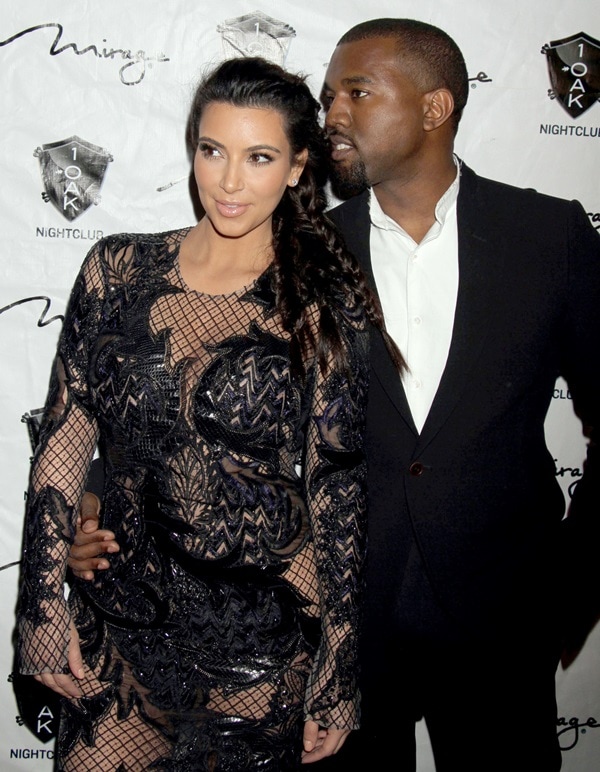 Kim Kardashian and Kanye West at the New Year's Eve party at 1 Oak Nightclub at The Mirage Resort and Casino in Las Vegas, Nevada on December 31, 2012
Kim Kardashian wearing a sheer lace dress with strategically placed appliqués
The ShoeDazzle founder is keeping up with her sexy and sultry fashion sense despite being reportedly 12 weeks pregnant. She has even been spotted going to her regular gym, so she's also even keeping up with her exercise routine.
Clearly, she can't be compared to us ordinary folks, so this maternity outfit needs to be judged using an entirely different set of criteria. YNS ladies, how are you liking Kim Kardashian's debut maternity clothing?
Kim Kardashian finished her risqué look by showing toe cleavage in classic Christian Louboutin "Pigalle" pumps.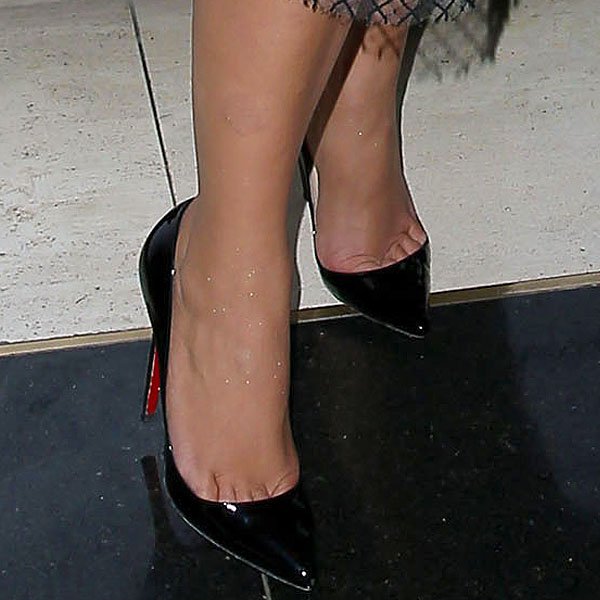 Kim Kardashian's pregnant feet in classic Christian Louboutin "Pigalle" pumps
Christian Louboutin "Pigalle" Pumps, $625 at Barneys New York
Credit: DJDM / WENN / Judy Eddy