Kim Kardashian and her husband Kanye West were spotted leaving the 5 star Dorchester Hotel in London on Tuesday. They were on their way to Heathrow Airport to catch a fight back to Los Angeles after spending a few days in the British capital.
The 35-year-old reality star showed off her cleavage in a khaki Vivienne Westwood jumpsuit styled with a black belt. While her husband was walking behind her, Kanye must have been happy to see that Kim was wearing a pair of heeled lace-up boots from the Adidas Yeezy Season 3 collection. The fashion line is a shoe and clothing collaborative project between Adidas and Kanye West.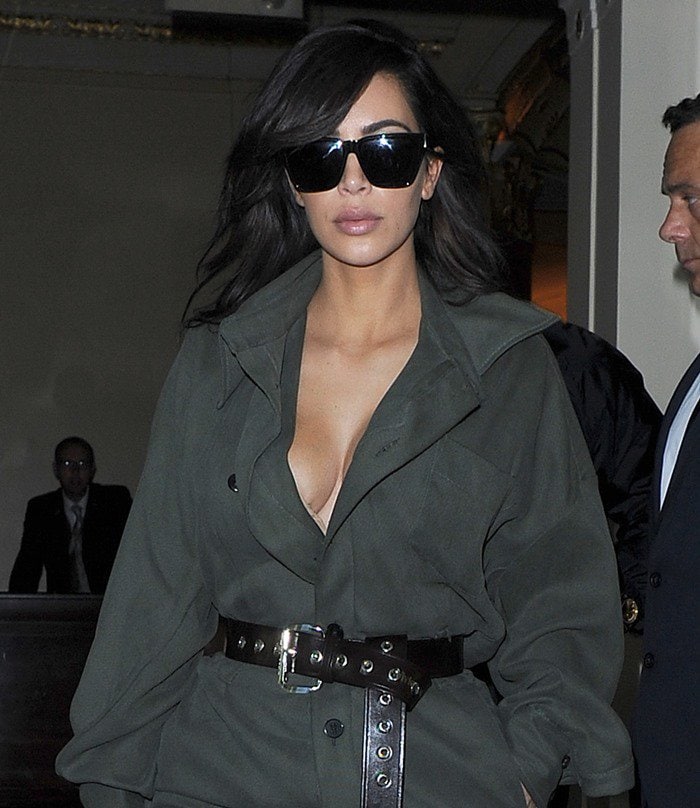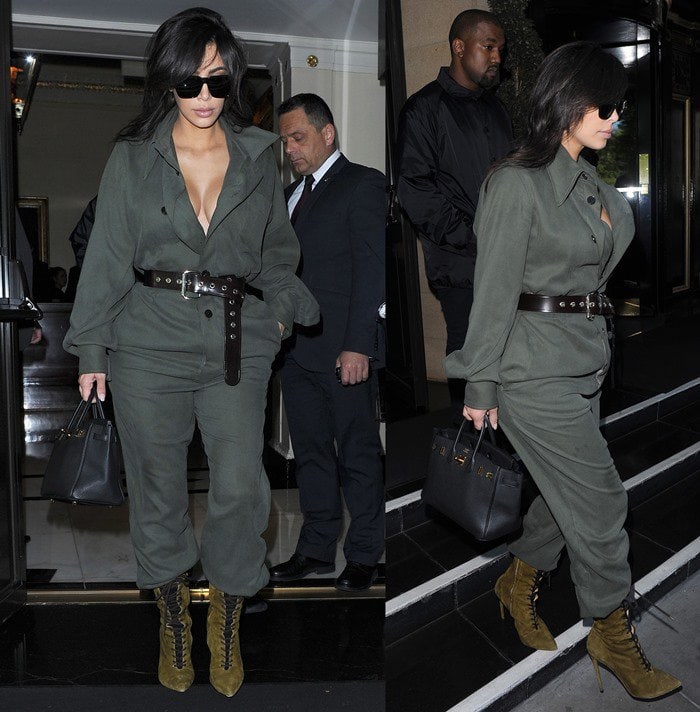 Kim Kardashian and her husband Kanye West leave the Dorchester Hotel, and head to Heathrow Airport to fly back to Los Angeles, following their stay in the capital on May 24, 2016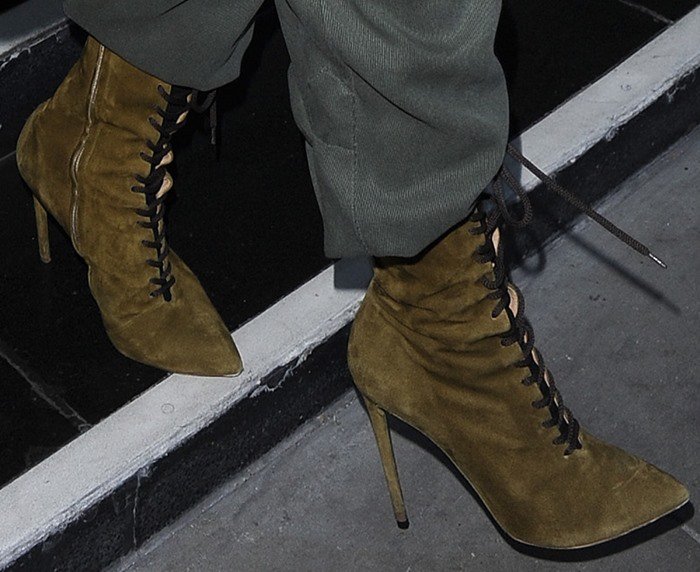 Kim Kardashian in adidas Yeezy lace-up boots
Would you wear this outfit to the airport? Kanye was also casually dressed in sneakers from his own fashion line, a sporty jacket, and matching jeans.
Credit: Will Alexander/WENN