Kim Kardashian and her husband Kanye West were spotted leaving the 5-star Dorchester Hotel in London earlier this week.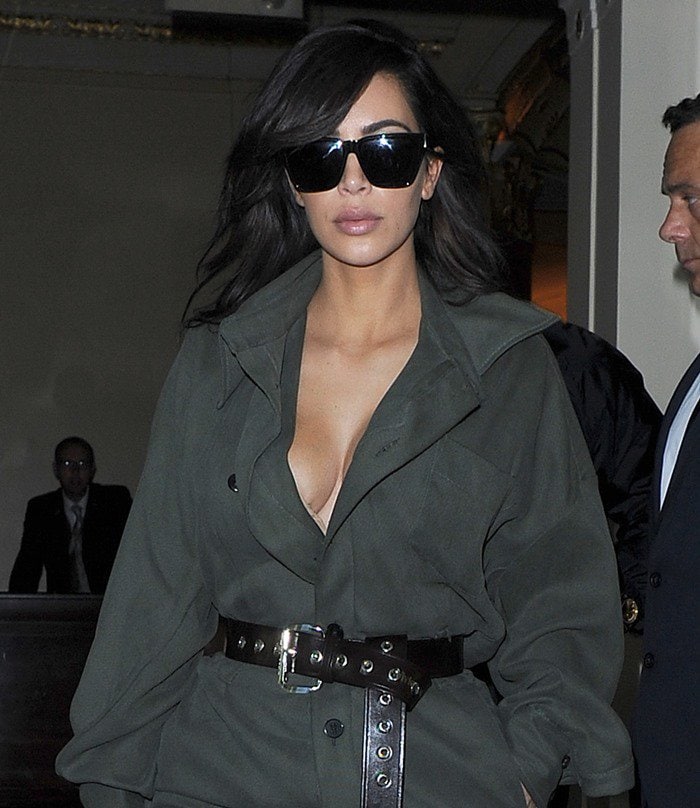 Kim Kardashian, in a khaki jumpsuit, wears her hair down as she leaves the Dorchester Hotel in London on May 24, 2016 (Credit: Will Alexander / WENN)
They were on their way to Heathrow Airport to catch a fight back to Los Angeles after spending a few days in the British capital.
The 35-year-old reality star showed off her cleavage in a khaki jumpsuit from English fashion designer Vivienne Westwood styled with a black belt.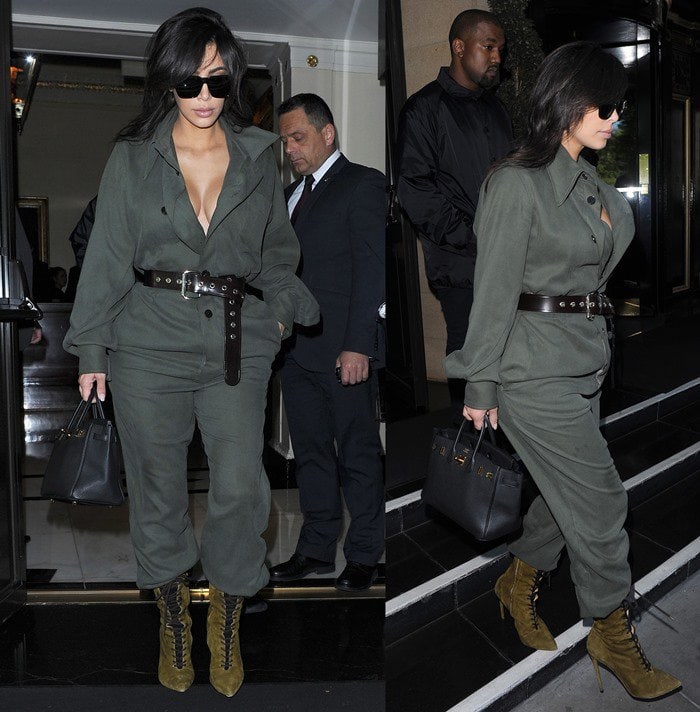 Kim Kardashian and Kanye West leave the Dorchester Hotel in London (Credit: Will Alexander / WENN)
Kanye must have been happy to see that Kim was wearing a pair of heeled lace-up boots from the Adidas Yeezy Season 3 collection.
The fashion line is a shoe and clothing collaborative project between Adidas and Kanye West.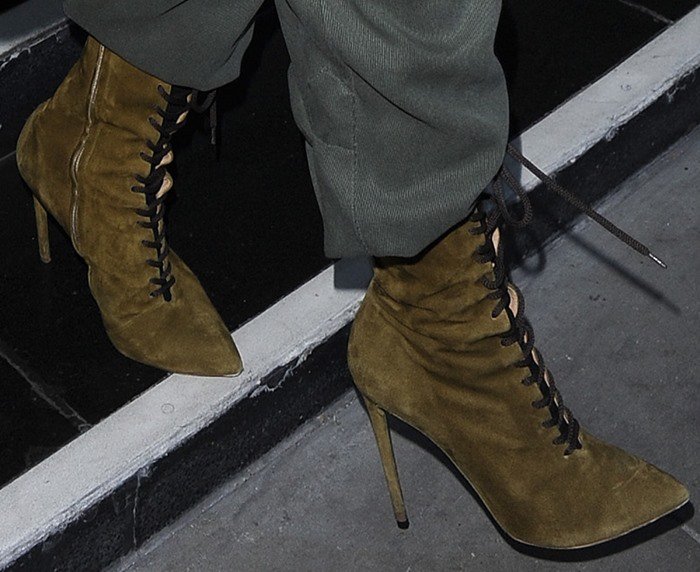 Kim Kardashian wears lace-up olive suede Adidas Yeezy boots (Credit: Will Alexander / WENN)
Following closely behind Kim, Kanye was also casually dressed in sneakers from his own fashion line, a sporty jacket, and matching jeans.
Would you wear this ensemble to the airport?