Kim Kardashian and Kanye West stood out on the steps at last year's Met Gala, so a lot of people were shocked with Kim showed up alone — sans husband — to this year's event.
Kim surprised everyone in a toned-down and conservative look this year, but once we got past her simple dress, we found ourselves focusing on her shoes.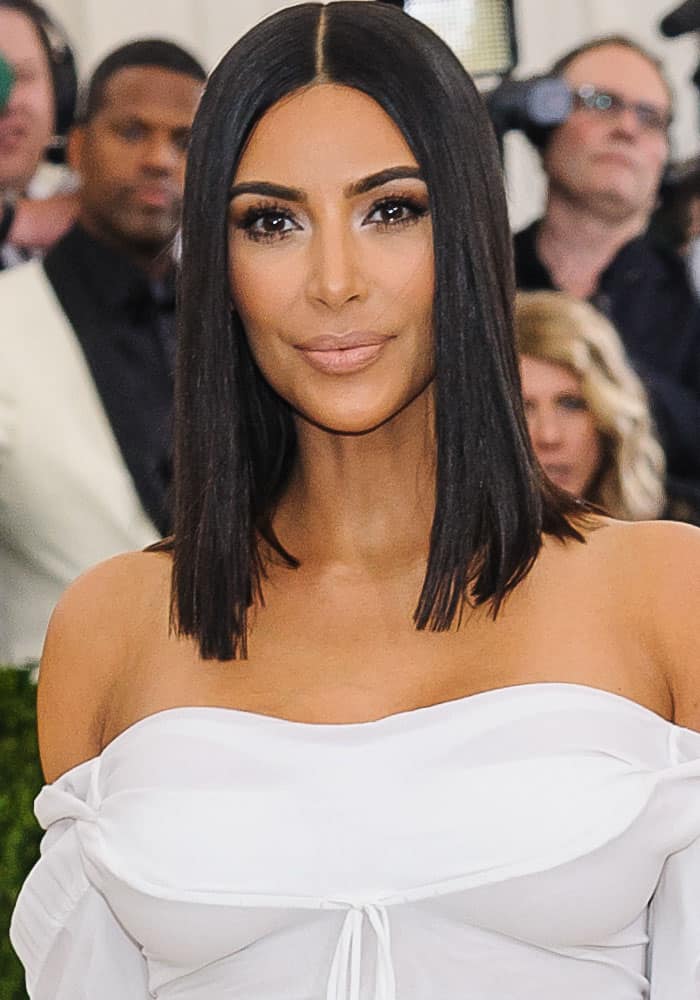 Kim Kardashian arrives solo at the 2017 Met Gala in New York on May 1, 2017.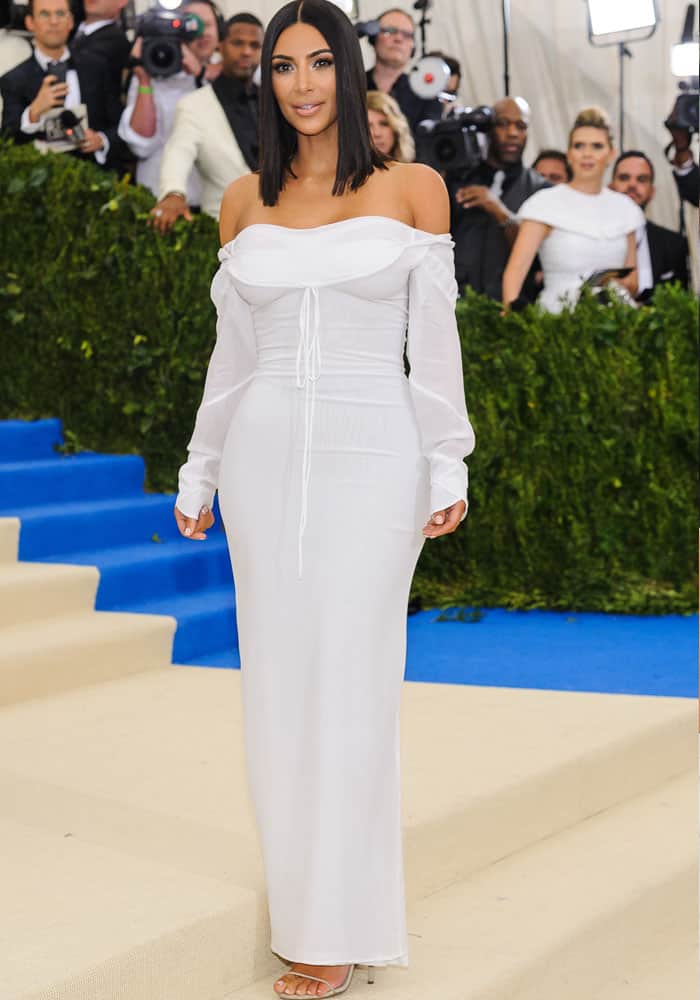 Kim decides to keep things simple this year in an off-shoulder Vivienne Westwood dress.
Kim showed up in a simple off-the-shoulder white gown by Vivienne Westwood, deciding to keep things simple while knowing that everyone else would go over-the-top.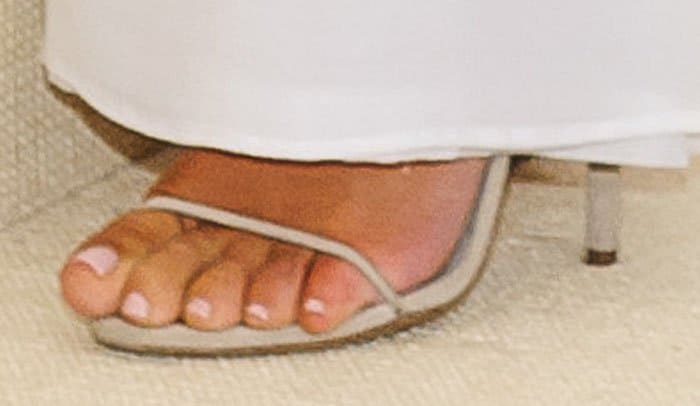 Kim allows a little bit of her Yeezy sandals to peek out.
Kim pulled a sneaky one as she uploaded a photo of her outfit with the hashtag "#YeezyHeels" discreetly positioned at the end.
The outfit barely showed Kim's heels, which seems like a deliberate tease from her end. Kim uploaded two other photos with her feet cut out of the frame.
We're positive that this pair isn't part of the latest Yeezy collection, so we can only assume Kanye is hard at work on the next.
As always, the Kardashian wouldn't let the night end without a star-studded bathroom selfie.
Kim was joined by celebrities such as P.Diddy, her sisters Kendall and Kylie Jenner, Jaden Smith, Lily Aldridge, and Brie Larson, among others.
The reality television star was also later joined by Bella Hadid, Rihanna, Olivier Rousteing and Donatella Versace. Oh, to be Kim.
Kim's sister Kylie takes another star-studded selfie at the bathroom of the Met Gala.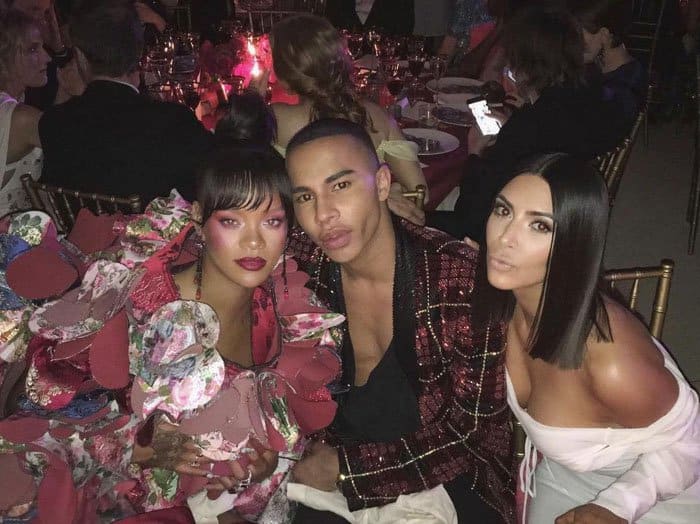 Kim poses with friend Olivier Rousteing and "the baddest" pop icon Rihanna.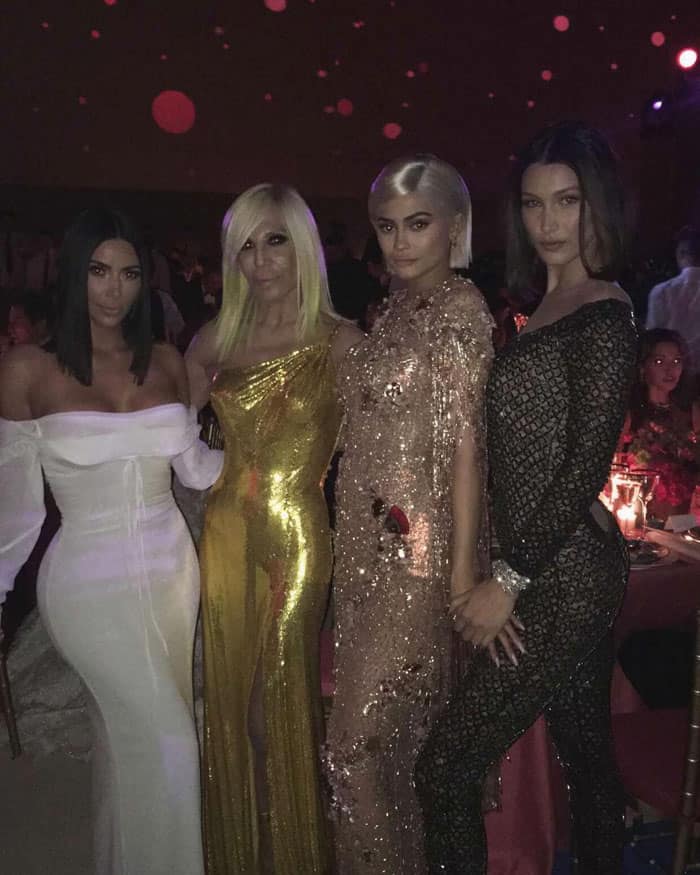 Kim shows off some gorgeous frocks with Donatella Versace, Kylie Jenner and Bella Hadid.
It looks like we're going to have to hang tight until Kanye decides to debut his next collection. We can't wait to see these heels in their full glory.
For now, shop the iconic Yeezy 2 "Lucite" heels at Mytheresa.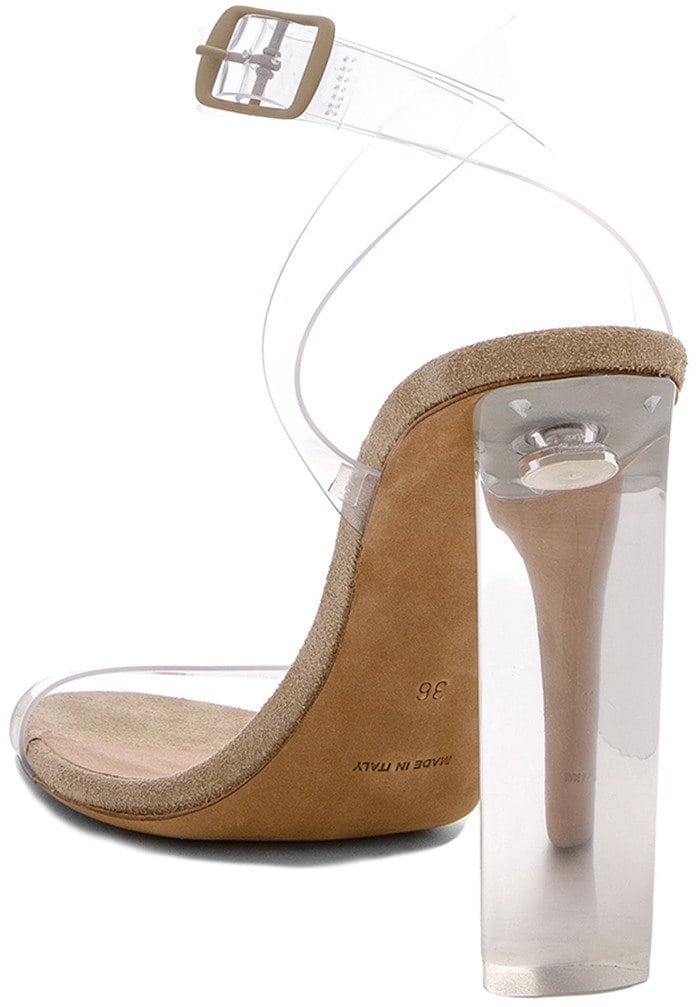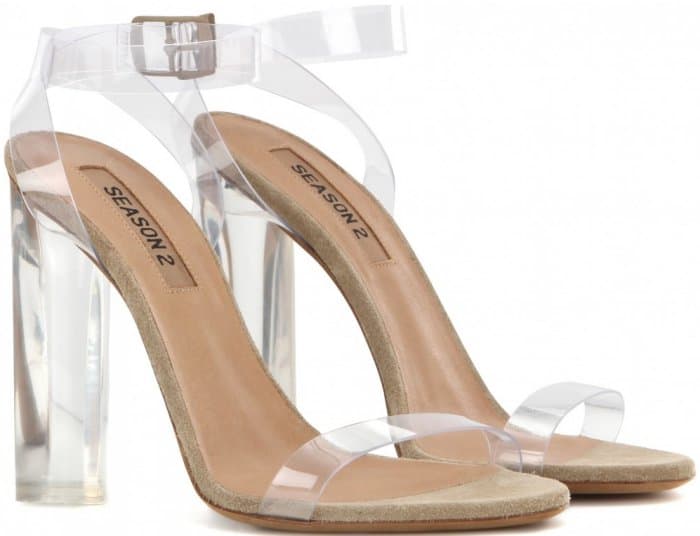 Yeezy Season 2 "Lucite" sandals, $495
Credit: Kim Kardashian's Instagram / WENN