Just when you think that you're all covered up and safe from the pesky paparazzi, you fail to factor in one thing: nature. Kimberley Garner's outfit might have been safe inside and at home, but the gusting winds of London took that safety away out on the streets.
Unfortunately, Kimberley suffered two wardrobe malfunctions as she stepped out for the European premiere of "The Legend of Tarzan" in London.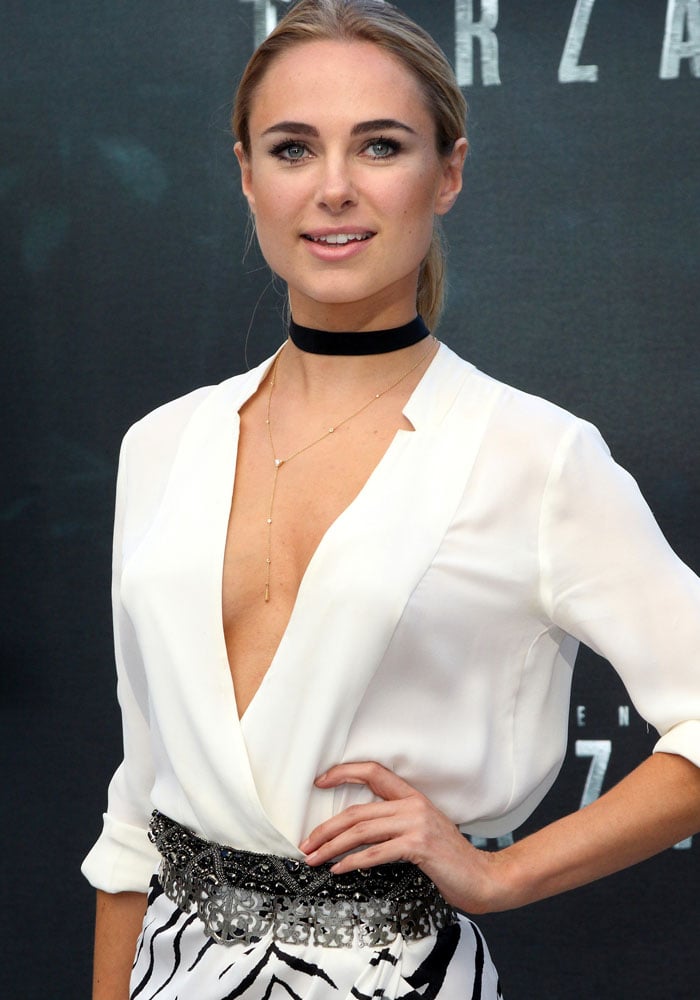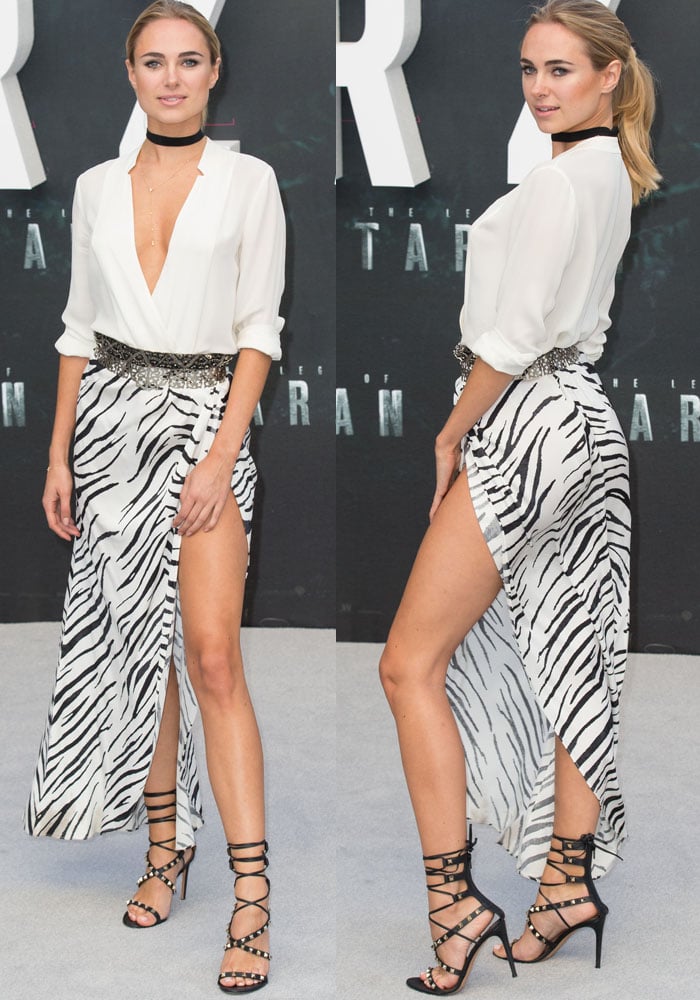 Kimberley Garner at the European premiere of "The Legend of Tarzan" held at the Odeon Leicester Square in London on July 5, 2016
Kimberley wore a collared shirt with a plunging neckline, styled with a side-slit zebra-print skirt. The designer accessorized with a black choker, a delicate gold necklace and an embellished belt.
The 26-year-old polished her look with a pair of Valentino 'Rockstud' lace-up sandals.
Despite the outfit fails, Kimberley's Valentino "Rockstud" lace up sandals shone on the carpet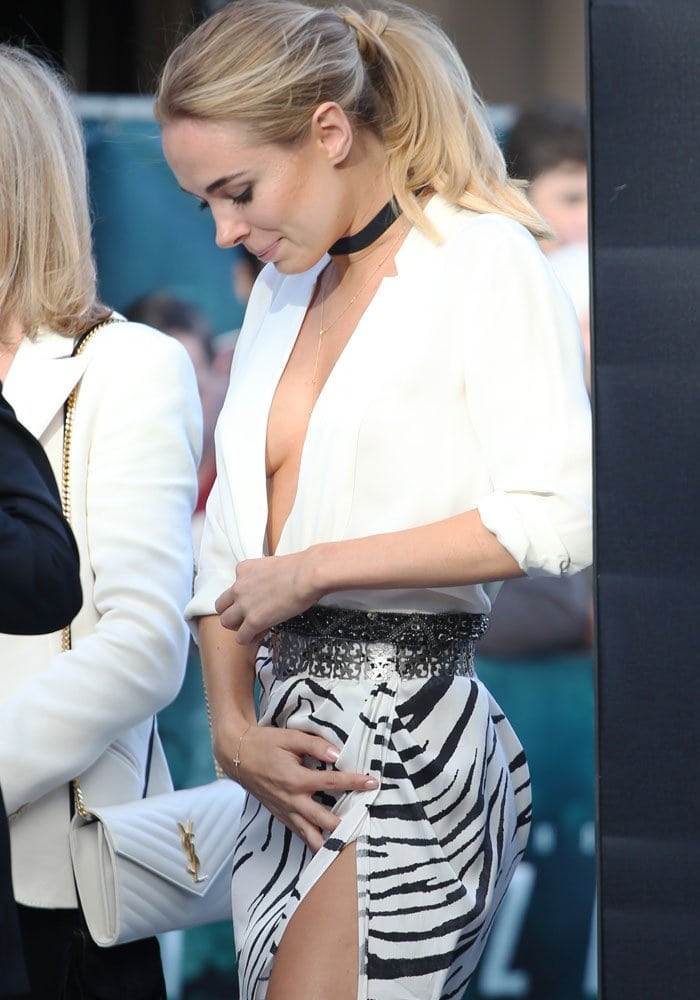 Kimberley Garner tries to hold her outfit together as the winds of London threatened to reveal more than she intended to
Before the premiere, Kimberley managed to keep her underwear from showing by holding on to her skirt. But, she wasn't quite so lucky later that night. The former reality star experienced a harrowing nip slip episode. Whoops.
Learn from the pros, Kimberley. Tape is your best friend.
Distracting outfit malfunctions aside, we are in love with Kimberley's ferocious studded "Rockstud" heels from Valentino. Check them out in a champagne color at My Theresa.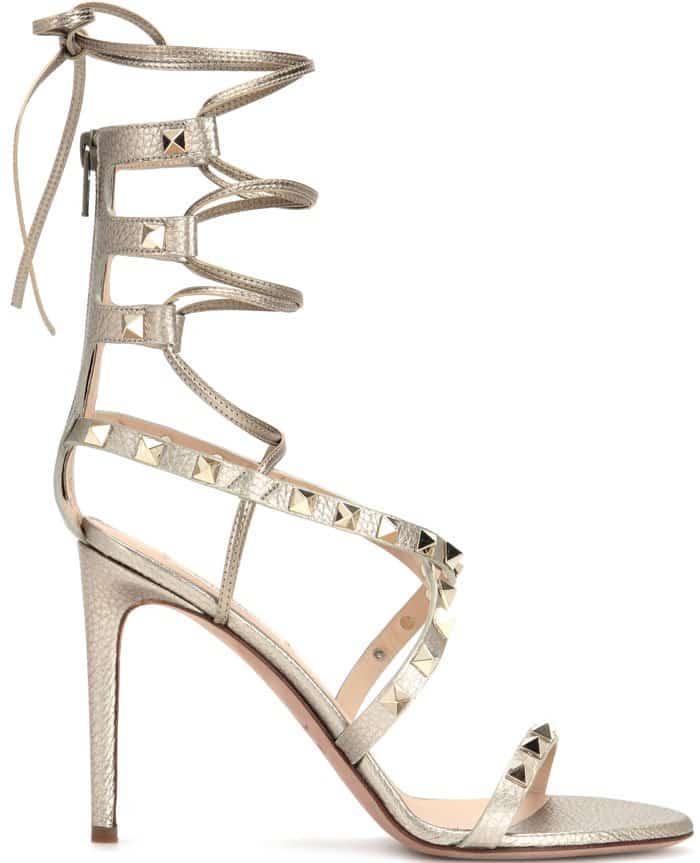 Valentino "Rockstud" Metallic Leather Lace-Up Sandals, $941 (original: $1,345) at My Theresa
Credit: Mario Mitsis / Lia Toby / WENN