There were plenty of amazing dresses and shoes at last Monday's 2012 Met Ball but the talk of the town is clearly Kristen Stewart.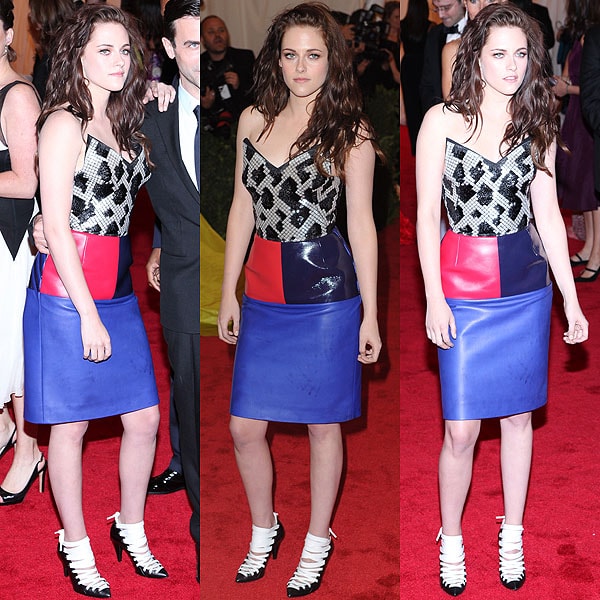 Kristen Stewart styled a strapless Balenciaga dress with shoes from the same fashion house (Credit: Andres Otero / Lia Toby / WENN)
She's just been declared as Glamour UK's 'Best Dressed' yet there are other people who can't put Kristen in this Balenciaga Fall 2012 ensemble on their 'Worst Dressed' lists fast enough.
A big part of that is because of her um, different-looking black pointy-toe pumps with white leather laces crisscrossing all the way up to the ankles: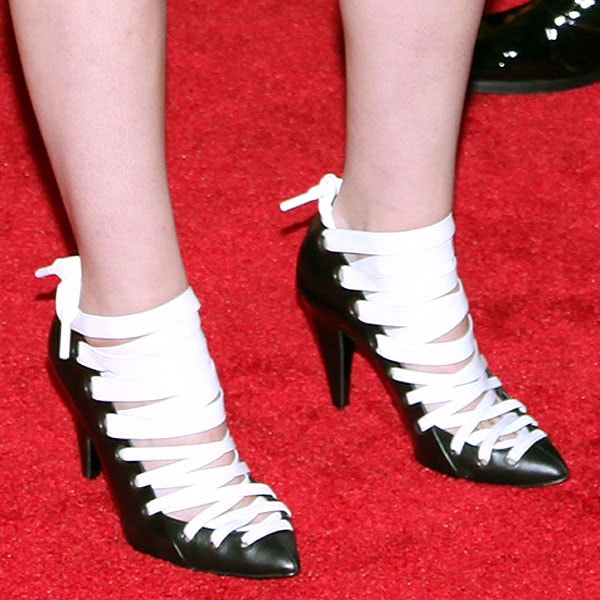 Kristen Stewart rocks white and black Balenciaga pumps (Credit: Andres Otero / WENN)
Love it or hate it, it's obvious that people just love talking about KStew. That fuels her publicity and sometimes, that's all it takes to make a top-tier superstar.
The Panic Room actress got tongues wagging with her Balenciaga Fall 2012 lace-up pumps.
If you think you can rock these shoes a lot better than KStew, expect them to drop at Nordstrom and at Farfetch where there's always a great selection of Balenciaga shoes.
Kristen Stewart with chocolate-brown hair attends the "Schiaparelli And Prada: Impossible Conversations" Costume Institute Gala at the Metropolitan Museum of Art in New York City on May 7, 2012 (Credit: Lia Toby / WENN)
If you'll be waiting for look-for-less versions, I don't think we'd be waiting very long.
After all, we already spotted this all-the-way lace-up style on those appropriately named United Nude 'Crazy Lacy' booties.