In May, the media swamped us with the news of Kristen Stewart and Robert Pattinson's breakup. After a cross-country road trip possibly filled with lots of soul searching, Kristen made her first post-breakup public appearance at the Chanel Paris Haute Couture A/W 2014 show, and she made us wonder, Rob who?
Kristen definitely brought her fashion A-game to the show, rocking a white Chanel jacket with tiny black leather shorts and sexy Jean-Michel Cazabat "Evengelina" heels. The 23-year-old actress added punk accents with leather gloves, chain bracelets, and dramatic smokey eyes. Her striking look was completed by a small Chanel handbag and slicked-back hair. Tres chic!
We know breaking up is hard, but it's good to see Kristen not letting being single bring her down. And her signature style sure hasn't taken a hit!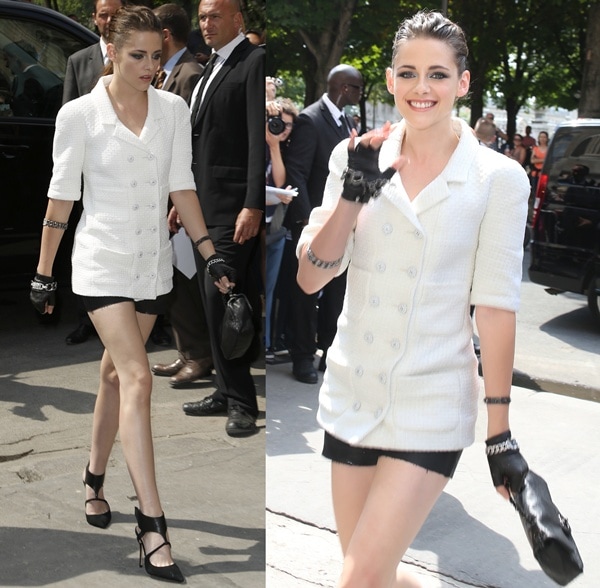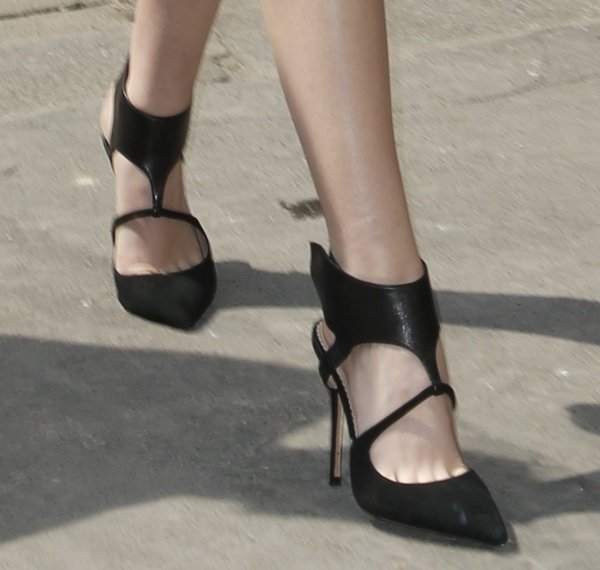 Kristen Stewart at the Chanel Haute Couture A/W 2014 presentation in Paris on July 2, 2013
Does Kristen's Parisian punk look get your approval?
Just as Uma Thurman didn't wear Versace heels to the Atelier Versace show, Kristen didn't wear Chanel heels to the Chanel show. But these Jean-Michel Cazabat "Evengelina" heels are edgy, modern, and way too hot to overlook. We've also spotted Bailee Madison wearing the same style.
You can find the latest releases from Jean-Michel Cazabat at Amazon and Shopbop.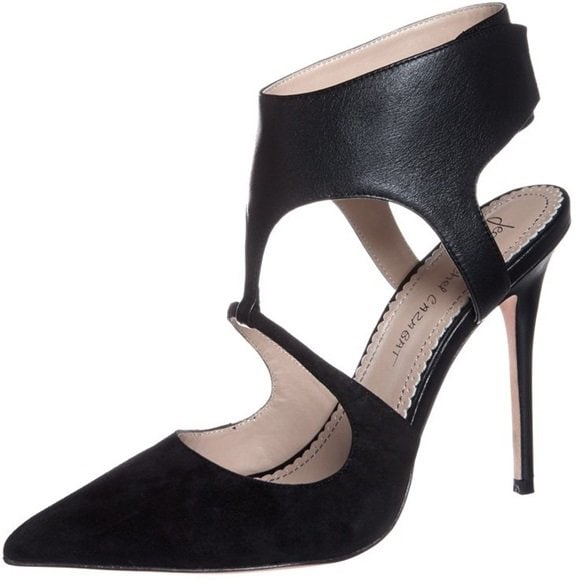 Jean-Michel Cazabat "Evengelina" Heels, $345
Credit: Denis Guignebourg/News Pictures/WENN