With all of the media's eyes and ears on her right now, Kristen Stewart's first public appearance at the 2012 Toronto International Film Festival since the cheating scandal has got to be one of her most anticipated.
If Kristen was feeling anxious about it, she certainly didn't show it. In fact, with freshly washed lighter brown hair, expertly contoured makeup and a slimmer figure, you could say it was one of the times that Kristen Stewart looked her best:
Kirsten Stewart arrives at the premiere of "On The Road" at the 2012 Toronto International Film Festival in Toronto, Canada on September 6, 2012
A little lonely looking and unsmiling but then again, Kristen's not known for her sunny disposition.
Her shoes are nothing remarkable but she's always rocked pointy toe pumps. They make her look extra thin and extra tall and her legs extra long: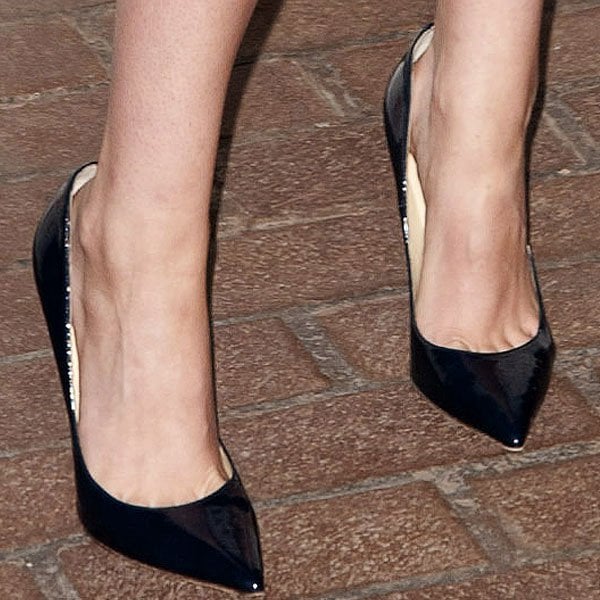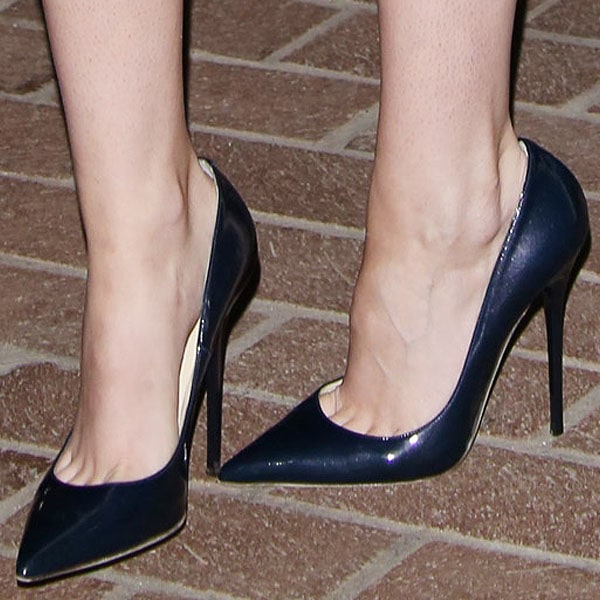 Kristen Stewart's classically beautiful shoes are these Jimmy Choo 'Anouk' patent pointy toe pumps in midnight blue:
Jimmy Choo 'Anouk' patent leather pointy toe pumps, $575.00
If there were Choos to own, these would be one of them.
Shop for these shoes at Saks Fifth Avenue. They're also available in red and nude.
Credit: WENN