If there's one actress who looks like she hasn't aged a day since she started in Hollywood, it would be Krysten Ritter. The ebony-haired beauty is now 31 years old, but she can still seriously pass off as a twenty-something. The 'Don't Trust the B____ in Apt. 23' star just celebrated her birthday at The Bank Nightclub in Las Vegas last Saturday.
Krysten decided on this Dominatrix-inspired look for her 31st birthday party. She donned a black futuristic number from Hervé Léger by Max Azria and capped off her look with an interesting set of mesh ankle booties from Rachel Zoe. Okay, it's not a totally outrageous outfit but still quite ferocious for what's supposed to be a joyful event!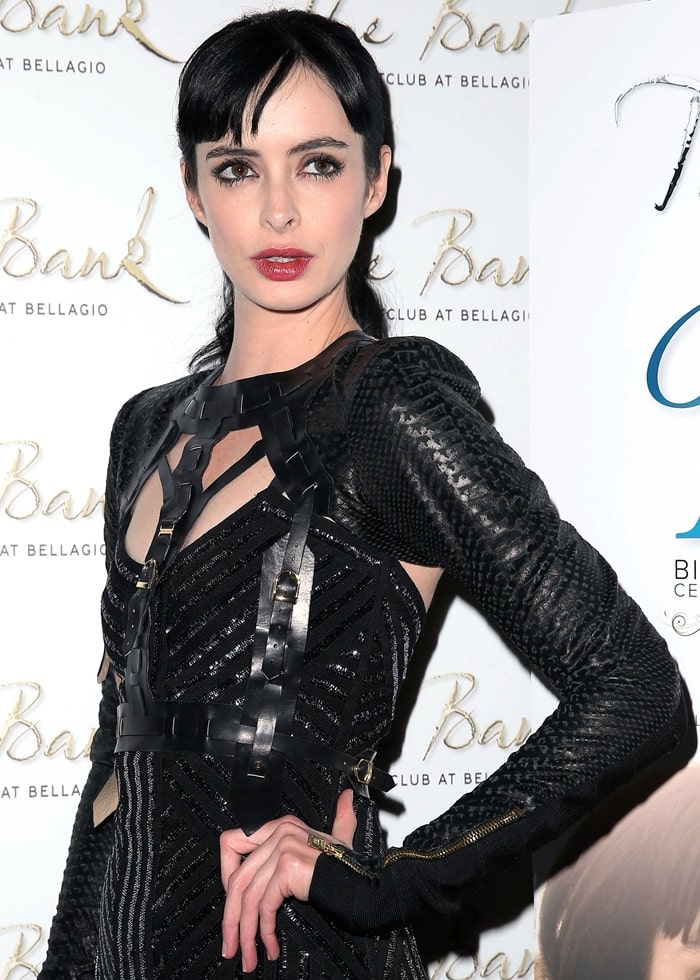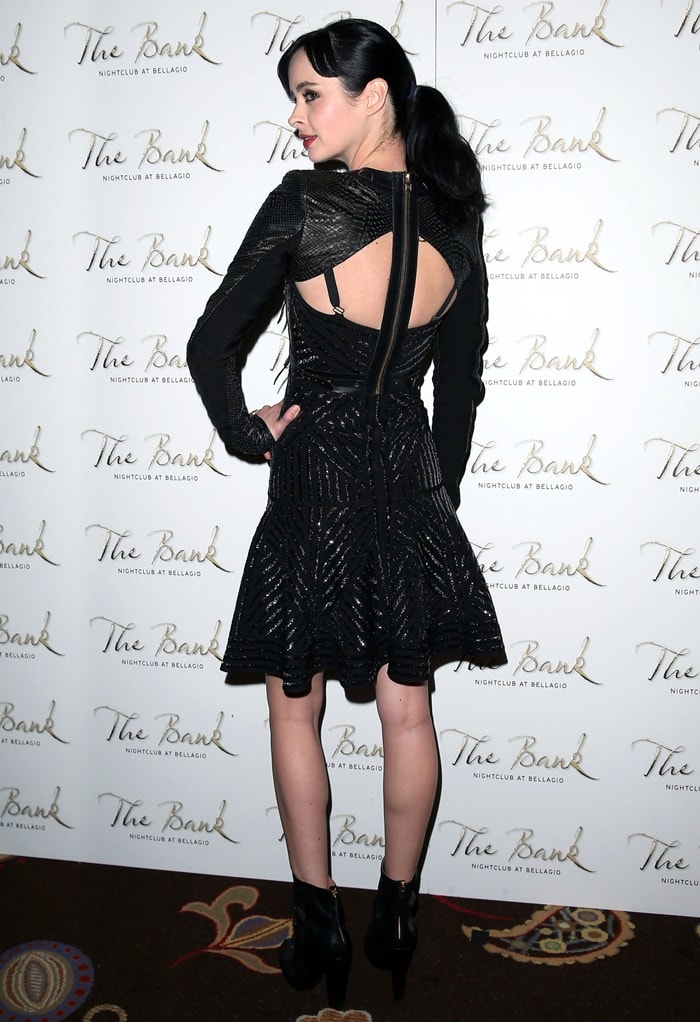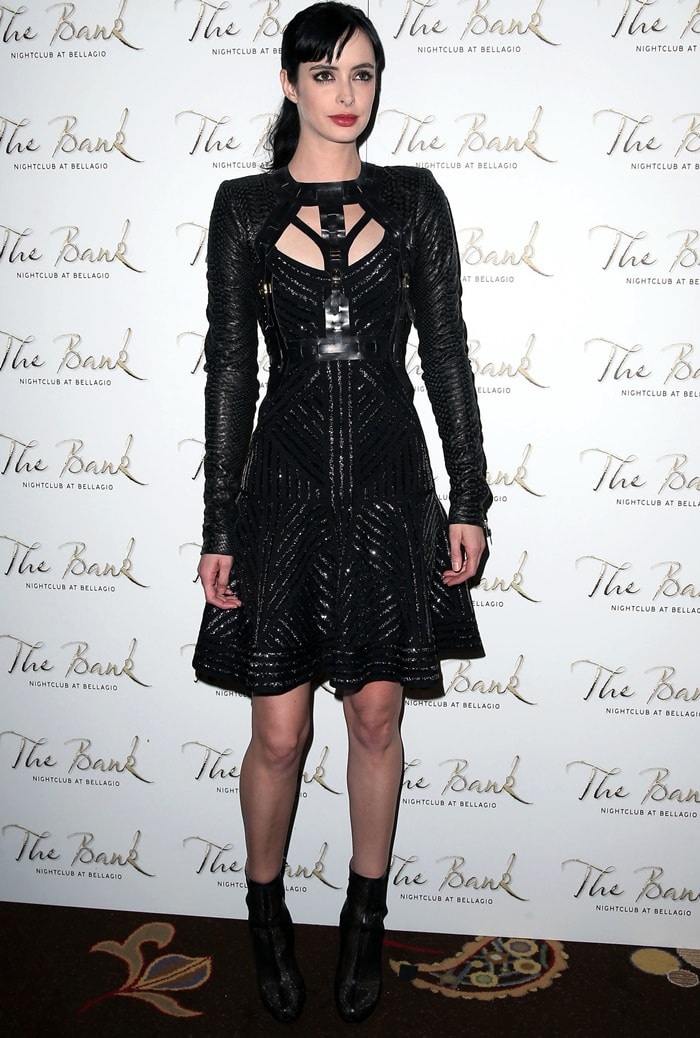 Krysten Ritter celebrating her 31st birthday at The Bank Nightclub in Las Vegas on December 15, 2012
Well, how do you find Krysten's birthday look? Hot or not? And do you like those mesh boots? Do you think she wore them with the right dress?
Krysten's Rachel Zoe "Maddy" booties are made of raffia nylon mesh trimmed with calf leather. If the style is something you fancy, the beige version is already available for purchase at Neiman Marcus. The black, however, is currently only available for pre-order at Nordstrom.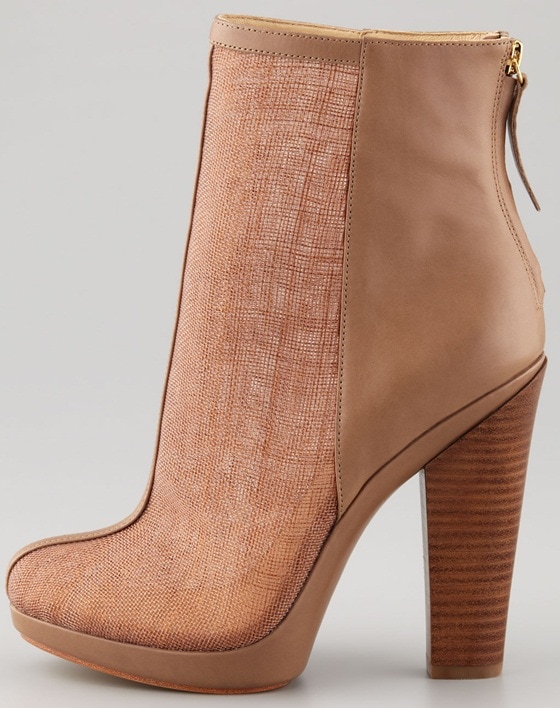 Rachel Zoe 'Maddy' Raffia Ankle Boots in Beige, $525
Rachel Zoe 'Maddy' Raffia Ankle Booties in Black, $525
Credit: Judy Eddy / DJDM / WENN