If Kylie Jenner is feeling blue about her breakup with Tyga, she sure has as interesting way of showing it. She recently posted an Instagram photo of herself wearing a 'Life of Pablo' t-shirt.
The 18-year-old American reality television personality, socialite and model posed in front of her $260,000 Ferrari — yes, the white one Tyga gifted her for her 18th birthday — that she recently had painted blue. Kylie was later seen shopping with friends at Planet Blue.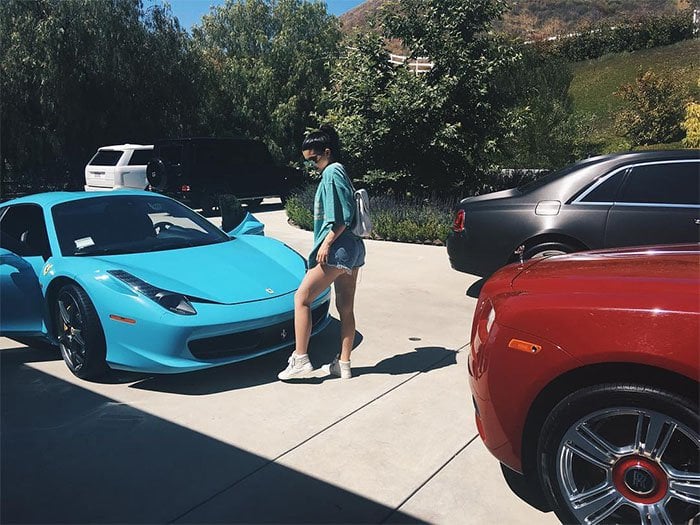 Kylie Jenner's Instagram post of her posing in a blue Life of Pablo t-shirt that matches her "Kylie Blue" Ferrari — posted on May 28, 2016
For all the color-coordinating that she did, Kylie seemed to miss out on the opportunity to match her makeup. From some angles, she appeared to have foundation on her face and throat that was several shades darker than the skin color of the nape of her neck. Was it bad makeup or just bad lighting?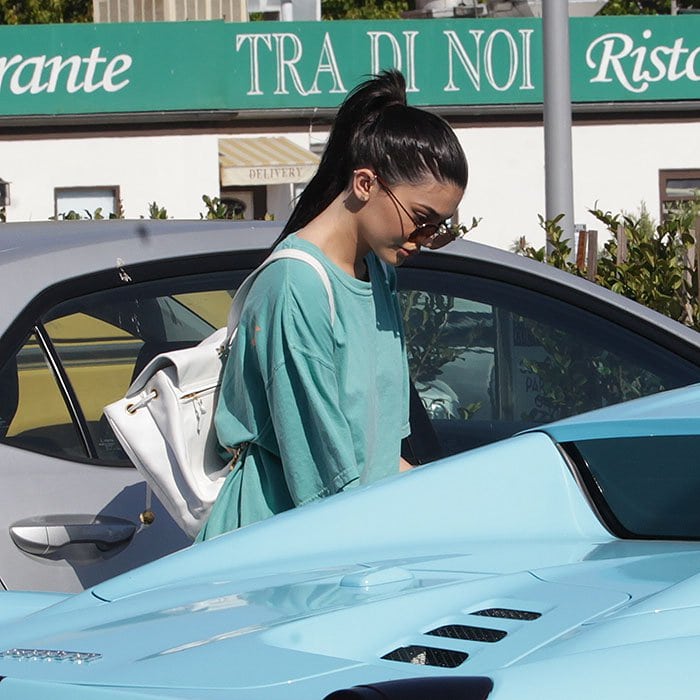 Bad makeup or just a bad angle? Kylie Jenner's foundation on her face and neck looking many shades darker than the skin color on her nape
Ostentatious lifestyle and bad makeup blending aside, it refreshing to see Kylie dressed in a regular t-shirt, denim shorts and sneakers like a normal teen. It's also nice to see her just kickin' it and having fun with her non-Hollywood friends. It's easy to forget that the fastest-rising Kardashian-Jenner sister, Lip Kit creator and budding cosmetic business mogul is only 18 years old.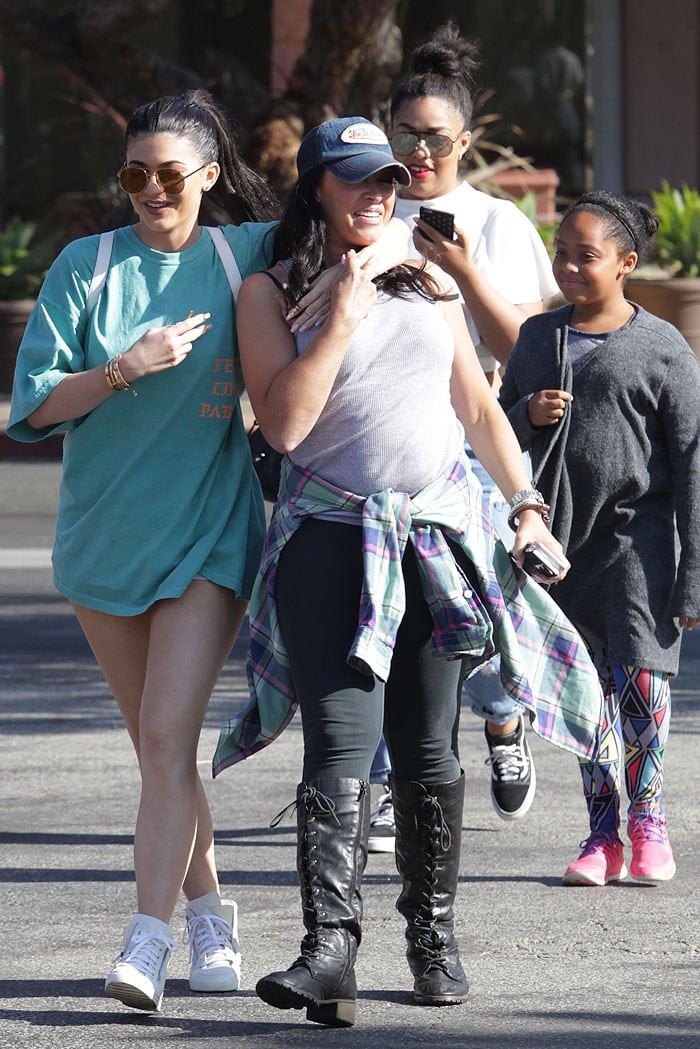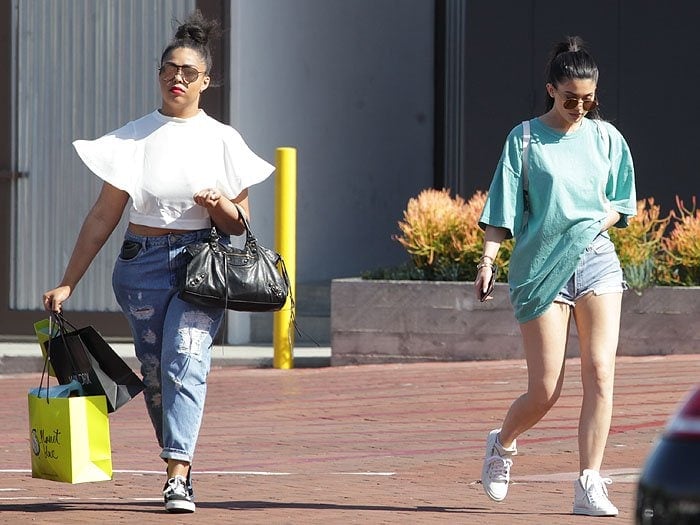 Kylie Jenner out shopping with friends in Malibu, California, on May 27, 2016
Kylie Jenner felt blue in these retro-inspired Chanel zip high-top sneakers.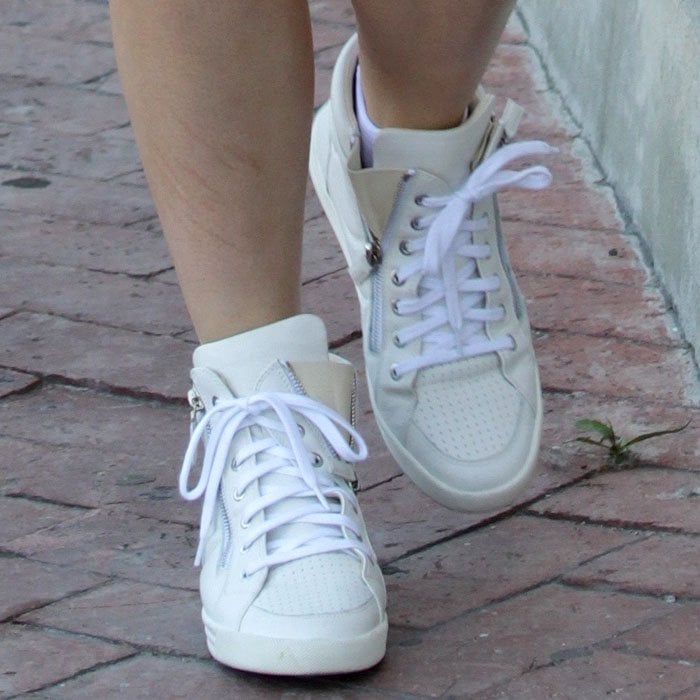 Chanel zip high-top sneakers on Kylie Jenner
Chanel Zip High-Top Sneakers
Get the similar look for just $69.95 with the Steve Madden "Decaf" sneakers.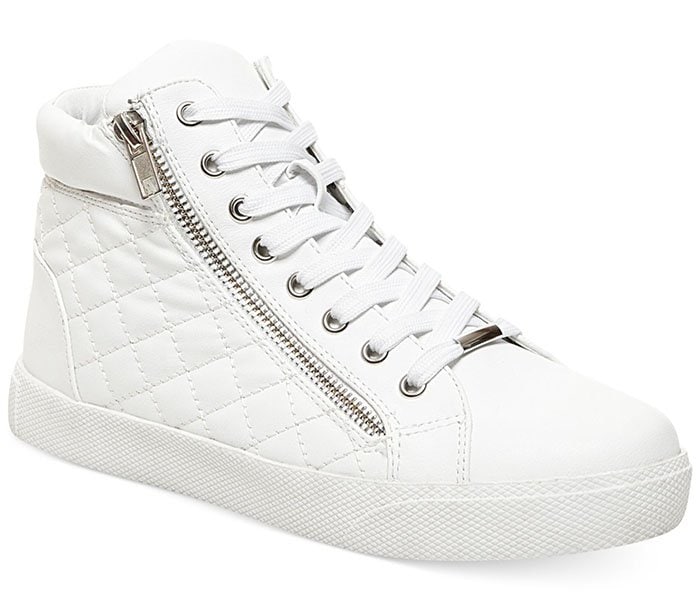 Steve Madden "Decaf" Sneakers, $69.95 at Steve Madden and Amazon
Credit: WENN/Kylie Jenner's Instagram