Kylie Jenner definitely knows how to keep up with the other Kardashians. The 18-year-old reality star might be the youngest of the family, but her handbag collection is quite mature. Kylie's backpack collection features pieces that range from furry numbers to hard-to-find vintage pieces.
Here are some of our fave arm candies from her backpack collection.
1. Gucci Soho Leather Backpack, $1,556
The Gucci Soho backpack comes in plain colorways too, but the bi-color rendition boasts a bold look that will elevate any casual outfit.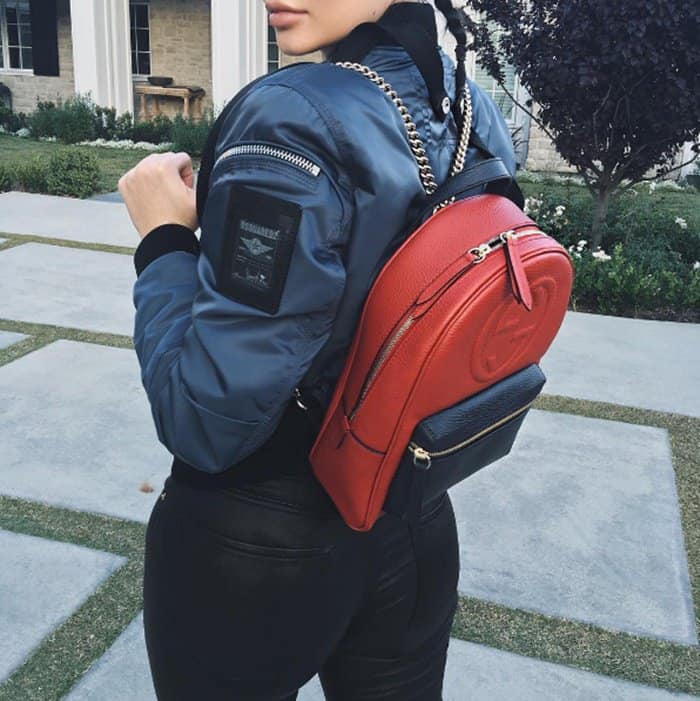 Posted on Kylie's Instagram account on May 20, 2016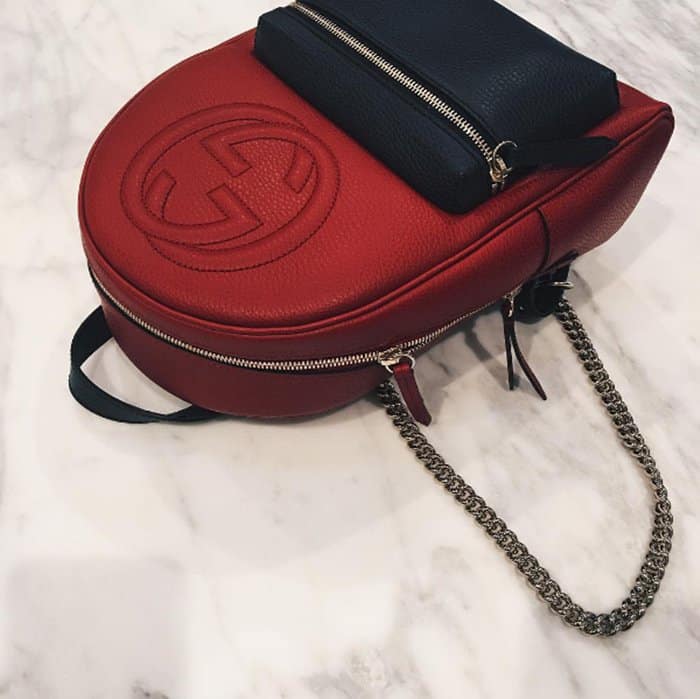 2. Chanel Mountain Shearling Backpack, $3,800
The Chanel Mountain shearling backpack exudes the signature luxurious Chanel look packaged in a more casual backpack silhouette. This purse can be worn with casual ensembles and even dressier frocks.
Kylie Jenner arrives at Los Angeles International Airport on December 7, 2015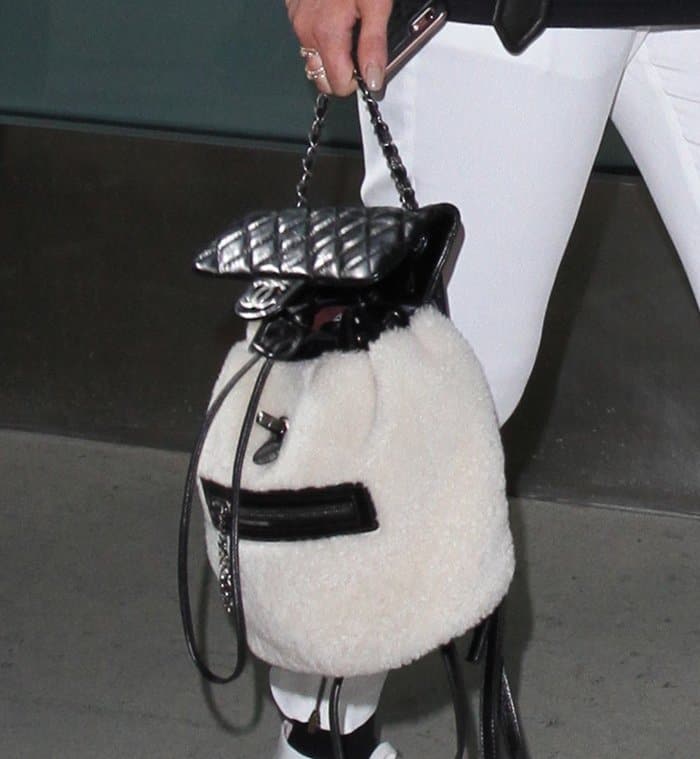 Posted on Kylie's Instagram account on April 29, 2016
3. Elizabeth and James "Cynnie" Calf Hair Backpack, $595
This is one of the more affordable pieces in Kylie's backpack collection. The mid-designer bag features a luscious calf hair finish, and it looks like Kylie decided to add a bit more flair with a Fendi Fur Monster bag charm.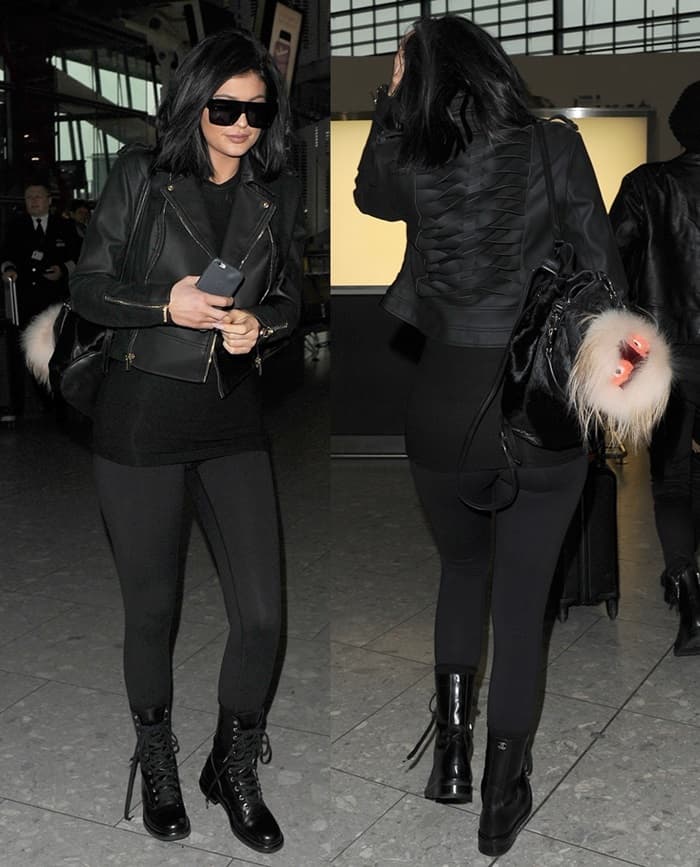 Kylie Jenner jets out of Heathrow Airport, following a promotional visit to London on March 15, 2015
Kylie Jenner's Fendi Fur Monster bag charm
4. The Smaga Fox Fur Backpack, €390.00
Here's another furry number that Kylie seems to be obsessed with. This purse comes from the European brand The Smaga — known for simple offerings that feature hints of luxurious details.
Posted on Kylie's Instagram account on May 18, 2016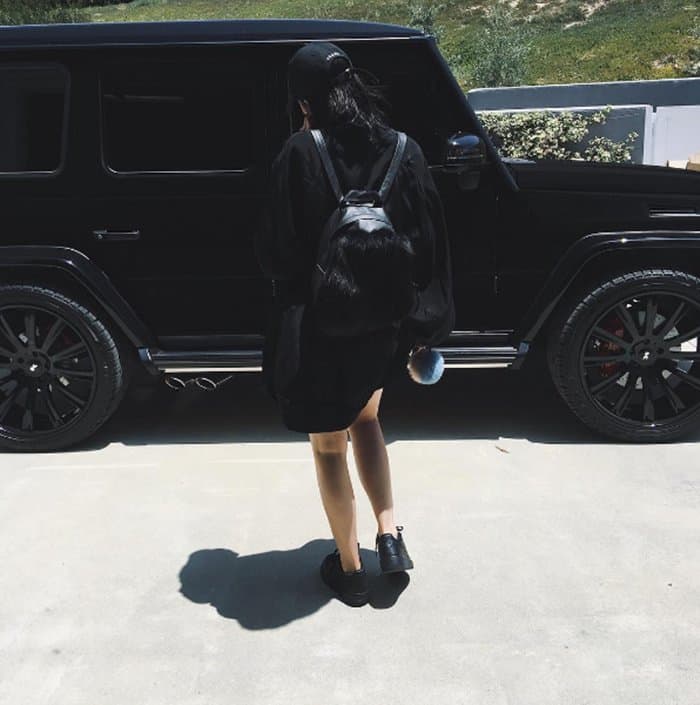 5. Louis Vuitton Bosphore Backpack (men), $2,090
The Louis Vuitton 'Bosphore' backpack is actually from the brand's men's collection, but since when do celebrities follow the gender rules of fashion?
This bag features a classic monogram style that would pair easily with any outfit, regardless of the wearer's gender.
Kylie Jenner arrives at Los Angeles International Airport on August 29, 2014
6. Balenciaga Traveller Suede Backpack, $1,765
We're totally loving the Balenciaga 'Traveller' backpack in suede. The purse features a very minimalist approach but boasts a high quality look.
Posted on Kylie's Instagram account on November 3, 2015
7. Stella McCartney Quilted Mini Backpack, £645
At first glance, this backpack could be mistaken as a Chanel bag, but it is actually from Stella McCartney.
With its quilted design and zippered detailing, this mini backpack looks like an edgier version of a Chanel purse.
Posted on Kylie's Instagram account October 2, 2015
Credit: Instagram / Will Alexander / WENN