The Jenner sisters have done it again. Kendall and Kylie Jenner are known for their money-making prowess at such young ages, mostly thanks to their entrepreneur sisters and mom. Young as both may be, they show no signs of slowing down.
Kylie casually launched the latest Kendall + Kylie collection with her older sister Kendall in New York. The two even put up a pop-up shop for the occasion.
Kylie Jenner opens a pop up shop in New York's meatpacking district for the Kendall + Kylie collection on September 7, 2016
Kylie showcases her favorite piece from the latest Kendall + Kylie collection
Kylie wore her favorite look from the latest Kendall + Kylie collection, which was a pajama-inspired striped two-piece outfit that featured flared culottes and a matching button up top. The pieces have yet to hit the online store.
The younger Jenner finished her look with a pair of Yeezy 2 "Lucite" sandals and a Gucci embroidered face iPhone case.
Still not over it: Despite the Yeezy season 4 launch on the same day, Kylie still opted for the Yeezy "Lucite" heels from season 2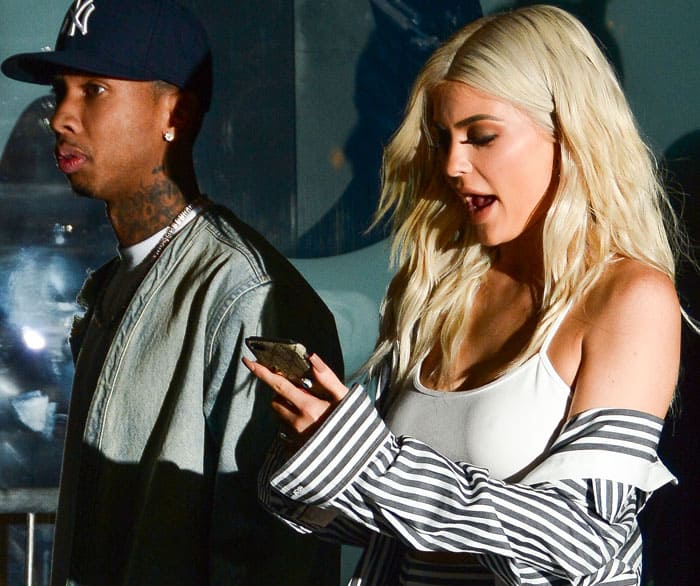 Kylie leaves the Kendall + Kylie launch with boyfriend Tyga
Of course, Kylie documented the entire event. Follow her as she gets ready, does interviews, has a visit from big sister Kim pop, and finally unwinds with friends. Kylie's snaps will clue you in on her very busy New York day.
Also, what do you think of Kylie's freshly-blonde hair? We're still getting used to it but with a glam squad like Kylie's, our girl is actually pulling the look off.
Grab Kylie's favorite Yeezy 2 "Lucite" heels at Mytheresa.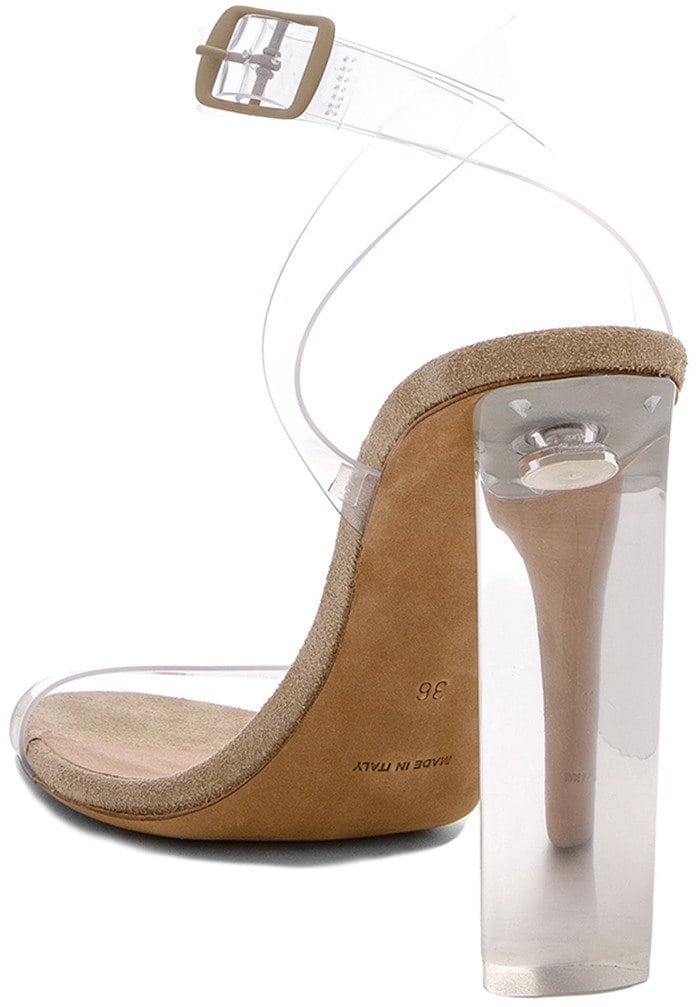 Yeezy Season 2 "Lucite" Sandals, $595 at Mytheresa
Credit: Patricia Schlein / Darla Khazei / WENN