Weeks after the Kanye-unapproved Puma contract-signing and sightings in Vans and Adidas, Kylie Jenner is finally wearing sneakers from the brand she's supposed to endorse.
The social media star used her much-followed Instagram and Snapchat accounts to unveil the Kylie Jenner x Puma sneakers. Dubbed the Puma "Fierce," the kicks feature a lace-less style, Puma logo prints on the vamps and high tongues going up the legs.
But, wait — did we also just describe Rihanna's Puma sneakers? Because the Fenty x Puma sneakers Rihanna released a couple of week ago also look just like that. It's difficult to compare using only the official ad campaign pictures, but the only main difference we see between the two trainers is that Ri's have much higher tongues.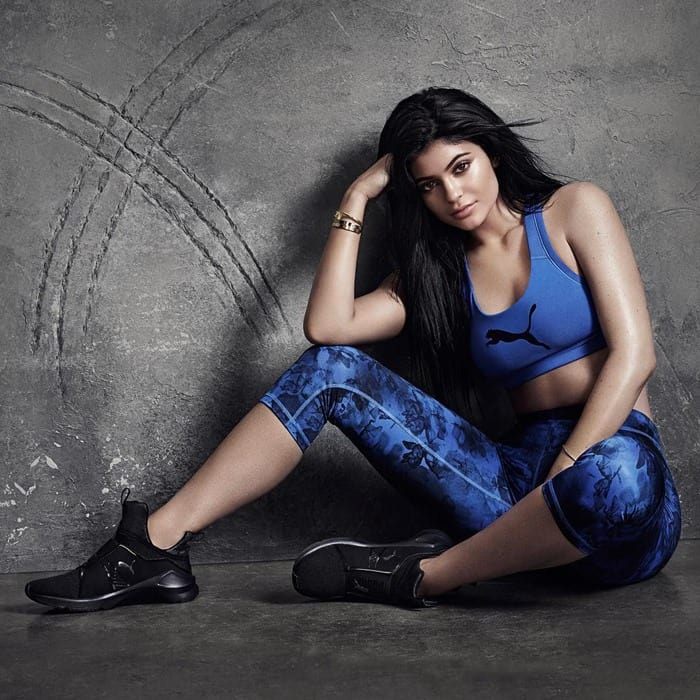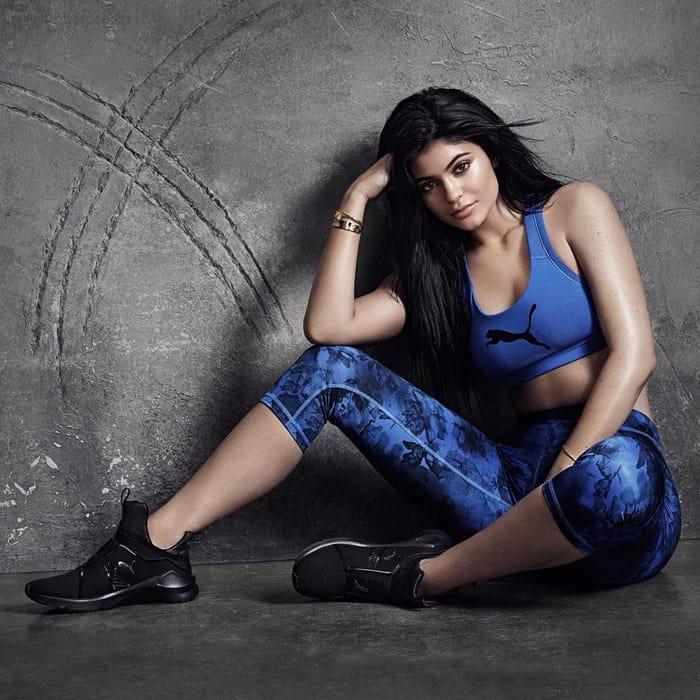 Kylie Jenner's Instagram post of the official ad campaign for the Puma "Fierce" sneakers, which she described as "a lightweight trainer with zero excuses" — posted on March 14, 2016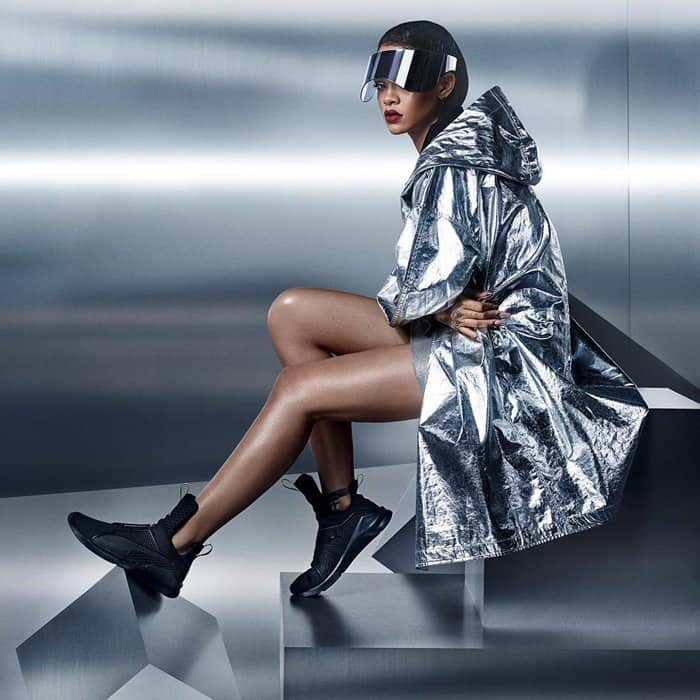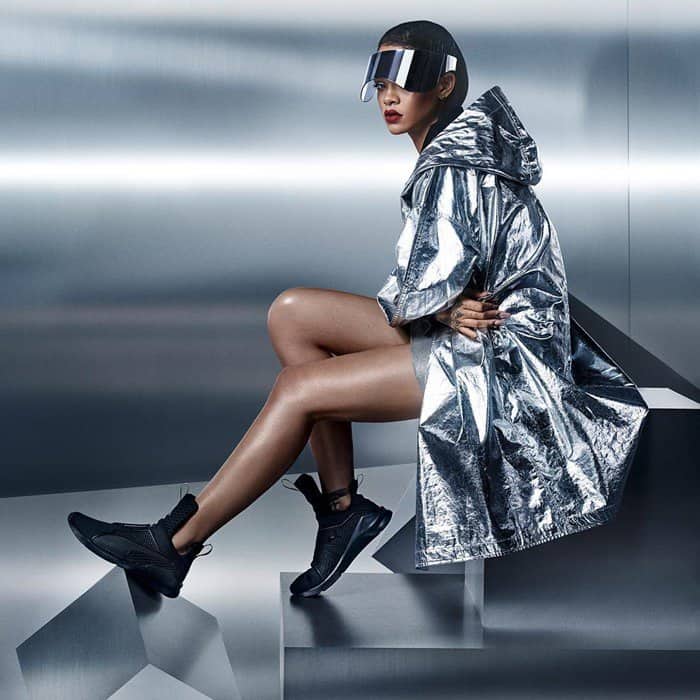 Rihanna's own Fenty x Puma trainers "designed to draw attention, push boundaries, and change the game." — posted on February 18, 2016
We're not insinuating that Kylie copied Rihanna. What most likely happened here is that Puma designed both sneakers and just tapped the two stars to be the faces of each. Besides, there seems to be no bad blood between the two. Even before promoting her own ad campaign, Kylie shared Snapchats modeling Rihanna's Pumas and glimpses of her shoe closet — proving that she owns the trainers in all three colorways.
Kylie Jenner's Snapchat of her modeling the red Fenty x Puma trainers — posted on March 3, 2016
Kylie Jenner giving a peek at all the Fenty x Puma trainers she owns with her own Kylie x Puma sneakers in front of them — posted on March 8, 2016
Whose Puma trainers do you like more, Kylie's or Rihanna's? Kylie's Puma "Fierce" sneakers will be available at Puma.com, Puma retail stores, and select retailers starting April 1.
Until then, we can expect the entire Kardashian-Jenner clan to start spamming the associated hashtag #ForeverFierce. Kylie is already leading the way with posts showing her wearing Puma gear while lounging mid-day in a pool, posing next to a real puma, and putting her Puma-sneaker-clad foot up on the dashboard of her Rolls Royce. You know, just everyday things for a Jenner.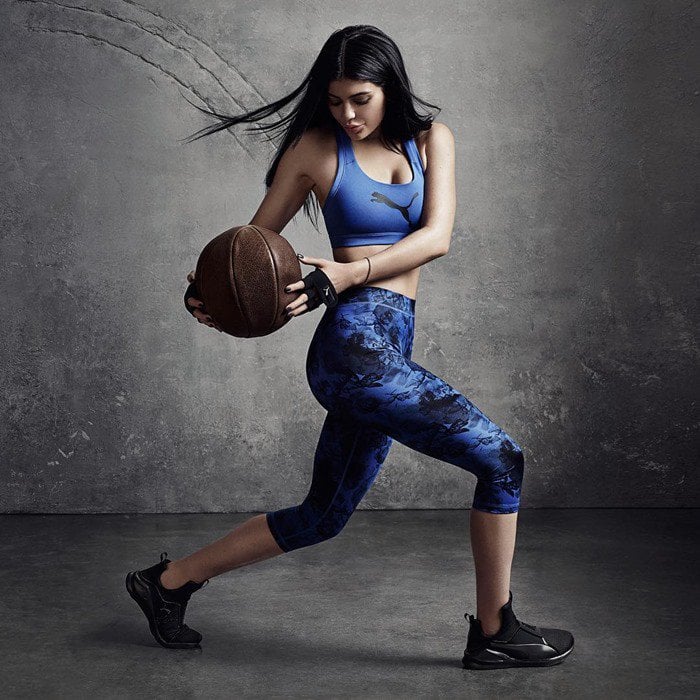 Kylie Jenner modeling the Puma "Fierce" sneakers in the official ad campaign — posted on March 13, 2016
Kylie Jenner's Instagram post of her lounging poolside in a black Puma sports bra and high-cut underwear — posted on March 12, 2016
Kylie Jenner's video of her Puma sneaker up on the dashboard of her black Rolls Royce — posted on March 12, 2016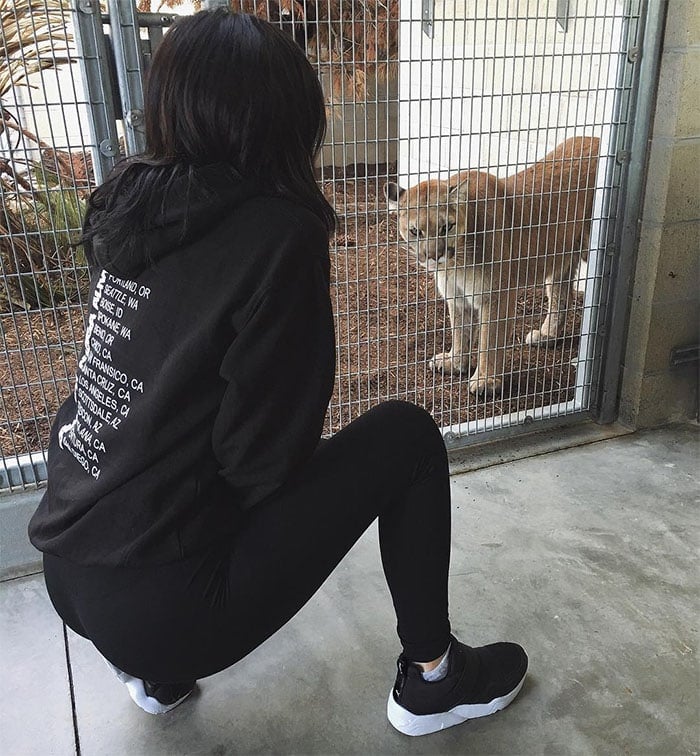 Kylie Jenner's Instagram post captioned, "Puma Vs. Puma" — posted on March 3, 2016
Credit: Kylie Jenner's Instagram