Having to get all glammed up for back-to-back events like Kanye West's Yeezy fashion show and the Boss Womenswear fall 2016 fashion presentation must be tiring even for Kylie Jenner. Perhaps wanting to change to a slower style pace, the 18-year-old reality star dressed way, way down for a shopping trip with her friends on Friday.
Kylie sported what looked to be a men's Supreme t-shirt in yellow paired with black J Brand leggings. She wore her long, black hair down and straight. A pair of old school Vans sneakers in white rounded out her casual look. As this is cosmetic queen Kylie we're talking about, she still did have makeup on, and appeared to have a full face of what we presume to be her own Kylie Cosmetics line.
Kylie Jenner at Barneys New York in Beverly Hills, California, on February 19, 2016
Kylie Jenner, trailed by BFF Jordyn Woods, leaving after a shopping trip at Barneys New York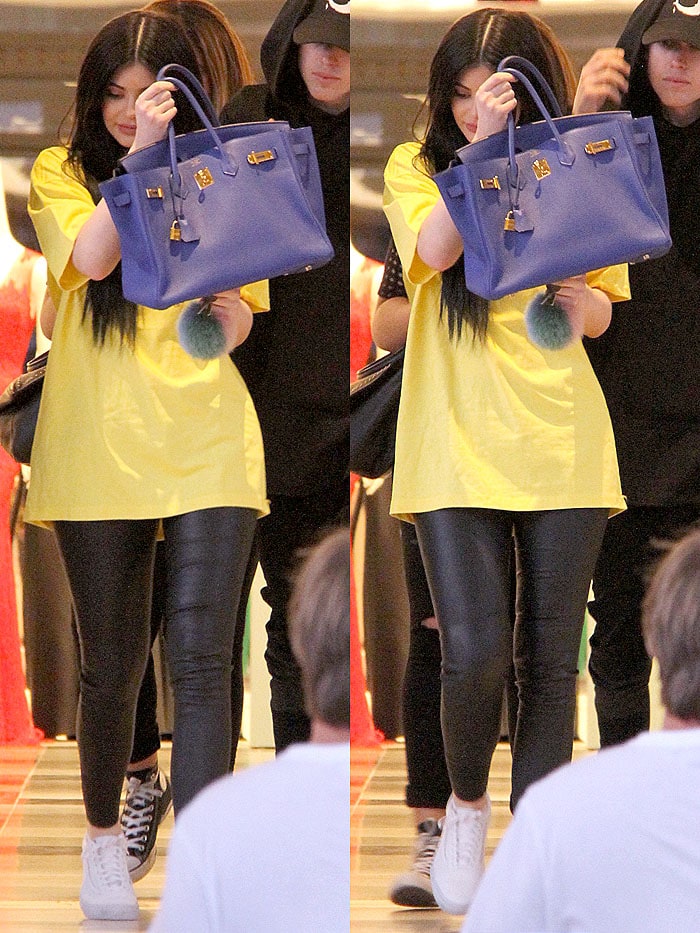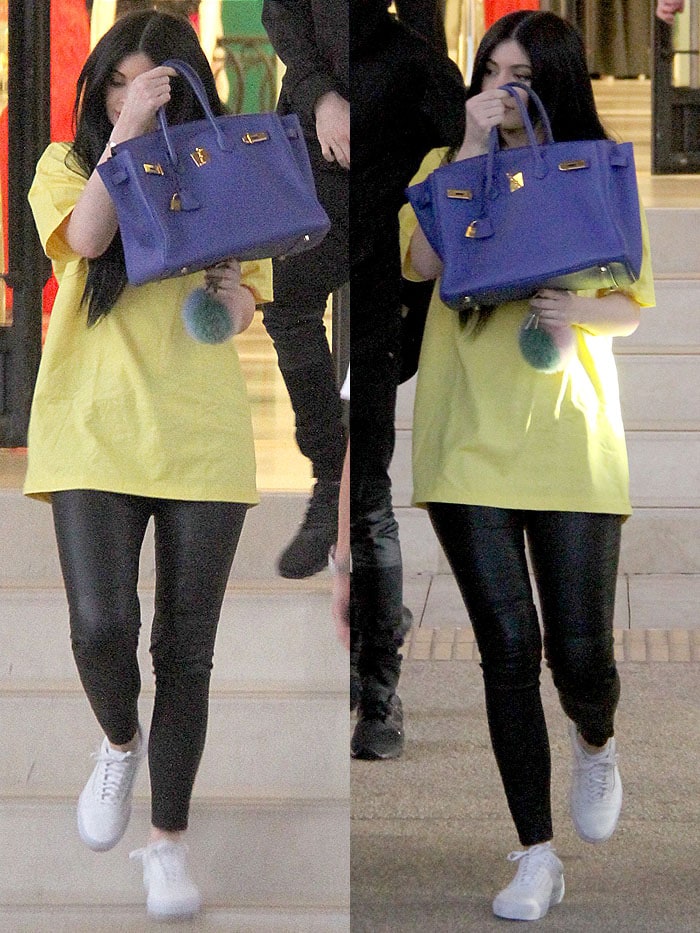 Kylie Jenner holding up her Blue Hermes Birkin bag to her face to shield herself from the paparazzi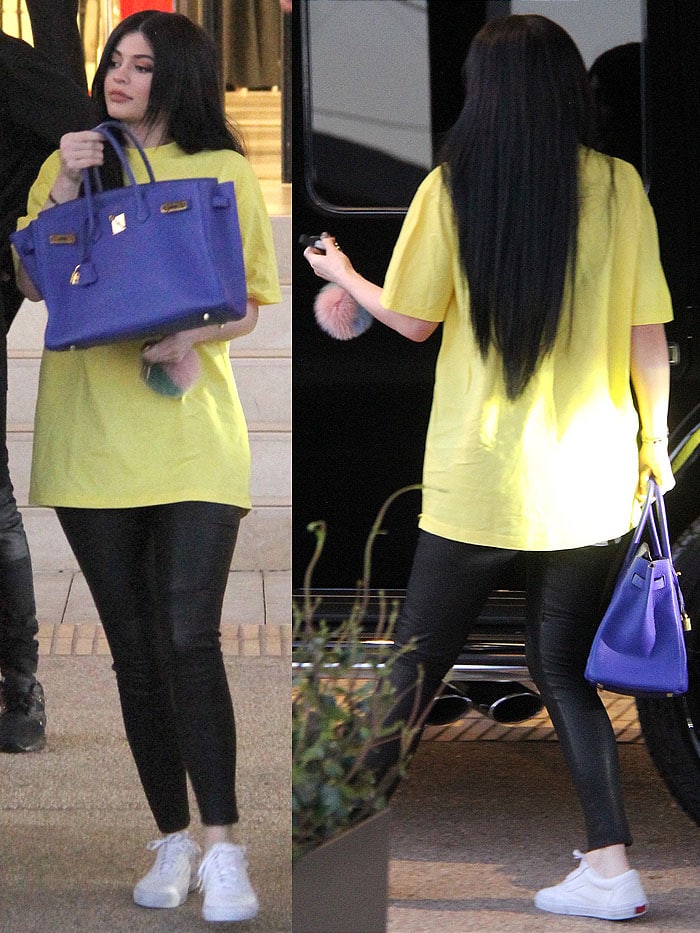 Kylie Jenner making her way to her Mercedes-Benz G-Wagon
We're sure you noticed it, too: Kylie's new blue Hermes Birkin bag — which was pretty impossible to miss considering she held it up to her face. Kylie posted a picture of it on her Instagram next to her mom Kris Jenner's own blue Birkin bag, just in case anyone missed it. In the post, she lamented, "Why mom? Why u always gotta 1 up me."
There, there, Kylie. There's always your Mercedes-Benz G Wagon, luxuriously custom-covered in black velvet waiting for you.
Kylie Jenner's black-velvet-wrapped Mercedes-Benz G Wagon (customized by West Coast Customs) waiting for her outside Barneys New York in Beverly Hills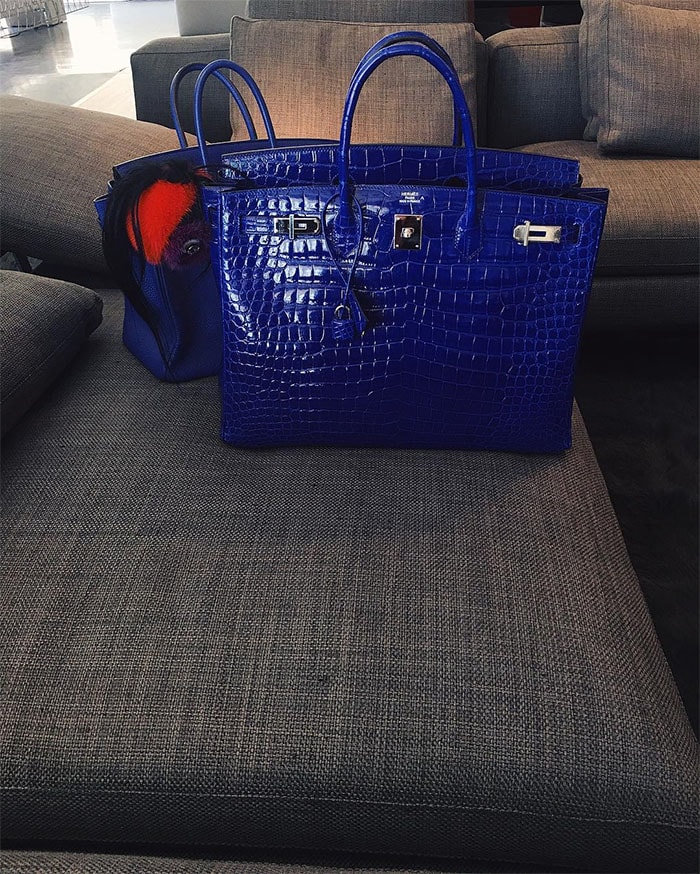 Kylie Jenner's Instagram post of her and her mom's blue Birkin bags captioned, "Why mom? Why u always gotta 1 up me" — posted on February 21, 2016
You can never go wrong with retro sneakers — Vans sneakers like Kylie's are a classic.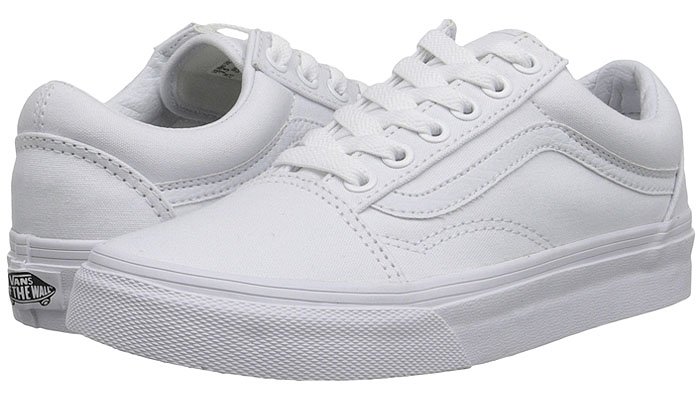 Vans Old Skool Core Classics sneakers, $50 at Zappos
Credit: WENN/Kylie Jenner's Instagram