Have you ever wondered why so many popular rappers seem to have 'Lil' as a part of their stage name? As it turns out, this is more than just a simple stylistic choice, as the moniker may have some truth.
Many popular 'Lil Insert Name Here' rappers tend to be – well – rather little. The exception to this rule is Lil Peep (may he rest in peace), who was 6'1."
Just for fun, here are some of the most popular rappers ranked by height – from the lil'est to the tallest.
1. 42 Dugg – 5'1" (156 cm)
This 26-year-old rapper shocked fans when they found out he stood just above five feet tall, as he appears much taller in photos.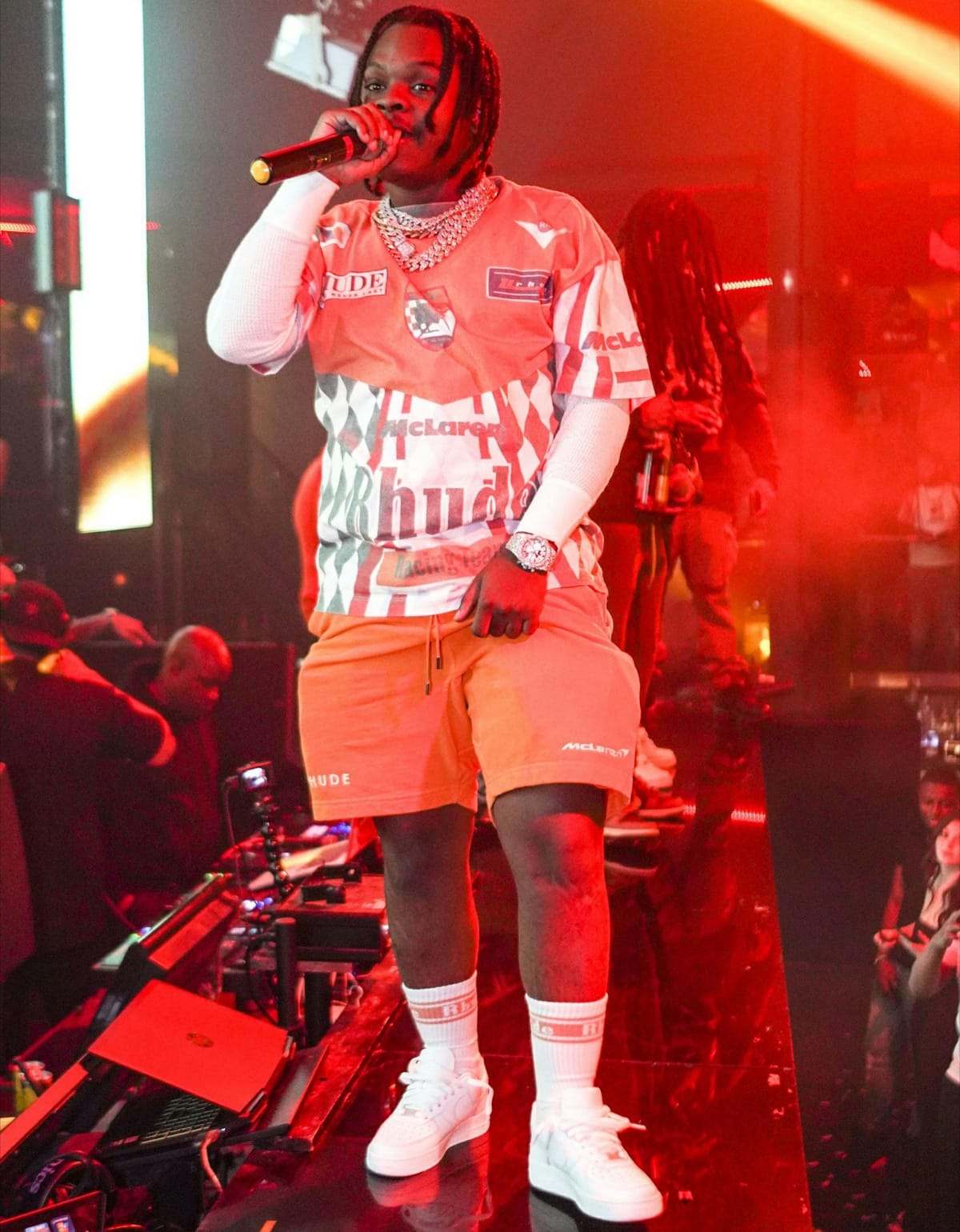 42 Dugg performing on stage at Story nightclub in Miami on November 26, 2021 (Credit: Seth Browarnik / Startraksphoto)
A close collaborator of Lil Baby and Yo Gotti, 42 Dugg was incarcerated at the young age of 15 and spent six years in prison.
During his time there, he found himself in solitary confinement a number of times, where he took the time to practice his lyricism.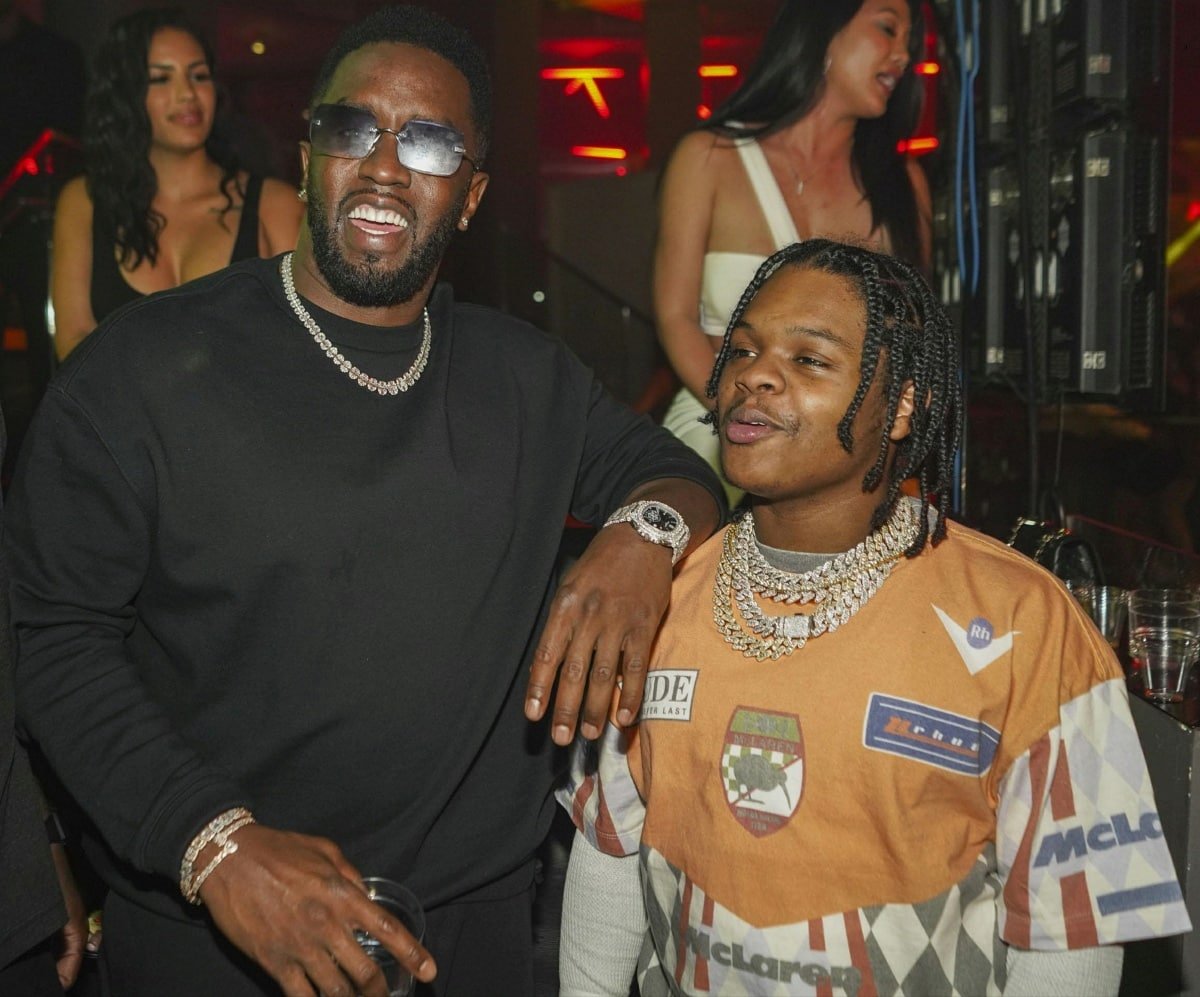 At 5'10," Sean Combs (a.k.a. Puff Daddy) towers over 42 Dugg (Credit: Seth Browarnik / Startraksphoto)
After finally being released at the age of 22, he quickly found success with his mixtapes Young and Turnt, Young and Turnt, Vol. 2, and Free Dem Boyz.
42 Dugg does sometimes reference his height in his lyrics, but in a way that is only truly funny if you know how tall he is.
For example, in "Been Turnt," 42 Dugg claims he could steal a man's girlfriend because the man has a "height on 'em 'bout four two." Since 42 Dugg is a bit taller than that, perhaps he could.
2. Lil Uzi Vert – 5'4" (163 cm)
Lil Uzi Vert, who recently updated their pronouns to they/them, stands at a mere five feet and four inches.
But honestly, it was surprising to us that the 27-year-old was that tall! Perhaps it's just because of that iconic video where the rapper proclaims it's only their "third day out here" that skewed our perception.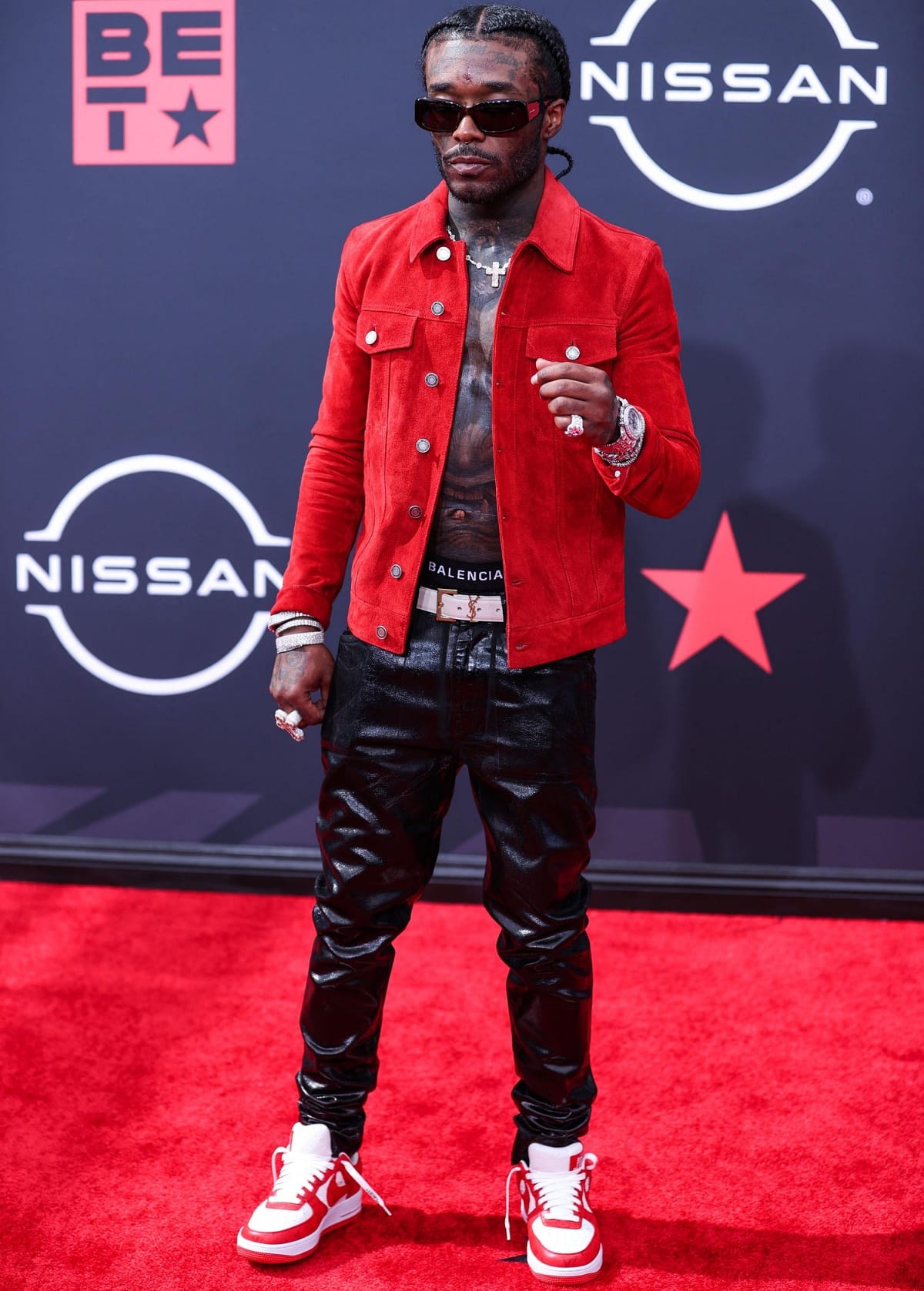 Lil Uzi Vert at the 2022 BET Awards on June 26, 2022 (Credit: Xavier Collin / ABACA / INSTARimages)
Though considered short, Lil Uzi Vert has found massive success, earning both commercial and critical acclaim for their albums and mixtapes including Lil Uzi Vert vs. the World and Luv Is Rage 2.
At 5'4," Lil Uzi Vert looks tiny next to rapper Future (Credit: Seth Browarnik / Startraksphoto / Cover Images)
Lil Uzi Vert manages to keep a positive, upbeat attitude and even pokes fun at their height while still proclaiming that they are, indeed, very rich. In "Myron," Lil Uzi Vert raps, "I stand on my money then my height, it turn to 9'10."
3. Kendrick Lamar – 5'6" (168 cm)
Not impeded by his height in the slightest, 35-year-old Kendrick Lamar is one of the most critically celebrated rappers of the 21st century.
Kendrick Lamar performing at the Glastonbury Festival on June 26, 2022 (Credit: Yui Mok / PA Images / INSTARimages)
His first major-label debut album released in 2012, Good Kid, M.A.A.D City, set the stage for his astronomical success to come.
Currently, Kendrick Lamar has won 14 Grammy Awards, 11 MTV Video Music Awards, 5 Billboard Music Awards, 2 American Music Awards, and even a Pulitzer Prize.
Though Kendrick Lamar doesn't place his height front and center in his lyrics, he doesn't need to. His words speak for themselves.
4. Lil Durk – 5'7" (170 cm)
Another 'Lil' rapper, Lil Durk stands well under six feet at five feet and seven inches. He is well known for songs like "Viral Moment," "3 Headed Goat," and "Backdoor," and for his feature on Pooh Shiesty's "Back in Blood."
Lil Durk making an appearance at the Givenchy show during Paris Fashion Week on June 22, 2022 (Credit: Laurent Zabulon / ABACA / INSTARimages)
The 27-year-old rapper had some legal troubles in the past, just like some of the other rappers on this list. He draws upon these experiences in his lyrics.
As in other rappers with 'Lil' in their stage names, we wonder if Lil Durk's moniker was inspired by his slightly less-than-average height.
5. Eminem – 5'8" (173 cm)
Eminem is one of the most celebrated rappers of our generation. At five feet and eight inches, he has a stage presence that makes him seem larger than he actually is.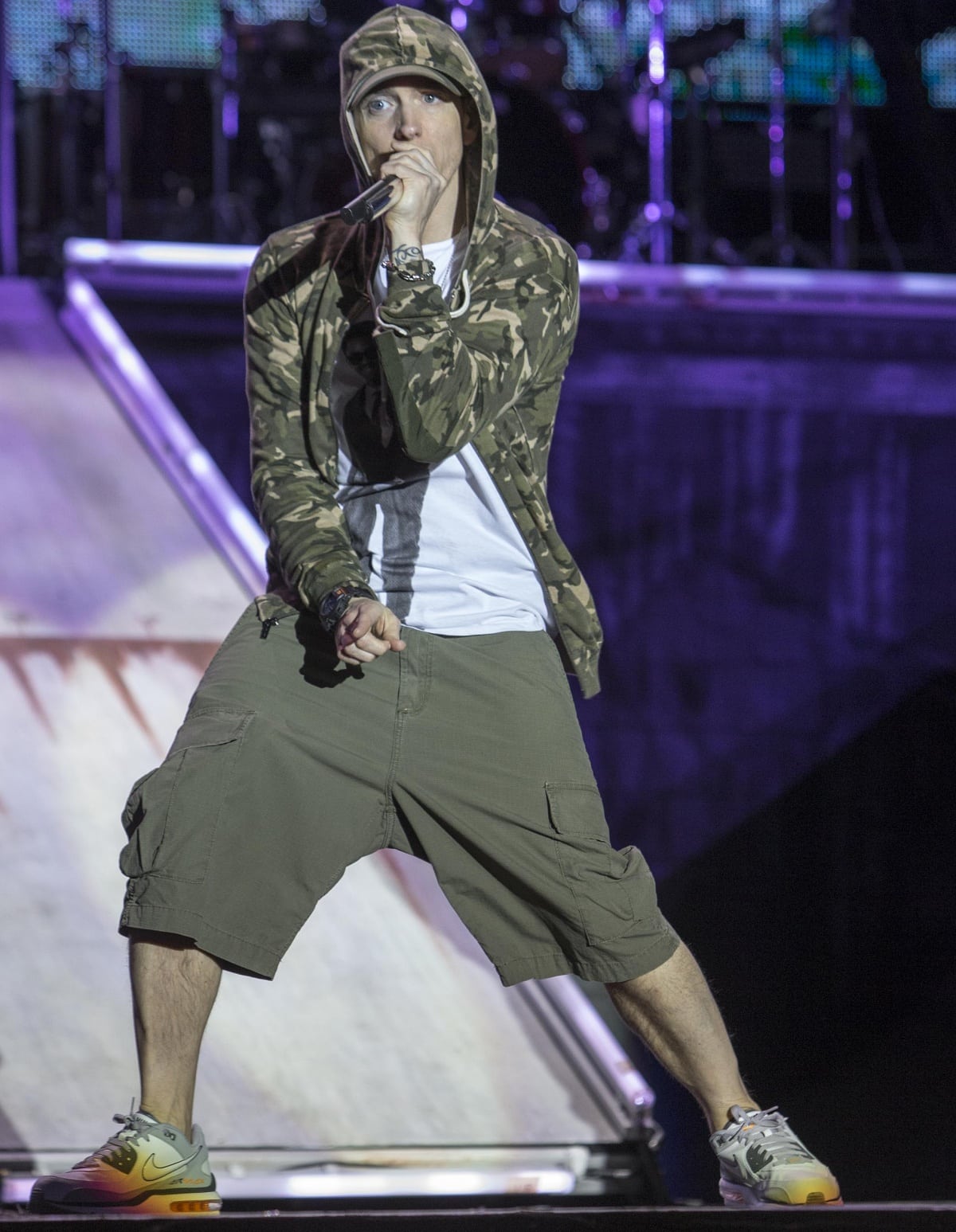 Performing at the 2013 Reading and Leeds Festival, Eminem shows off his larger-than-life presence on stage (Credit: Adam Sorenson / Barcroft Media / Startraksphoto)
The 49-year-old rapper has been honored in Rolling Stone's lists of 100 Greatest Artists of All Time and 100 Greatest Songwriters of All Time.
He has won accolades including 15 Grammy Awards, 17 Billboard Music Awards, 8 American Music Awards, and so much more.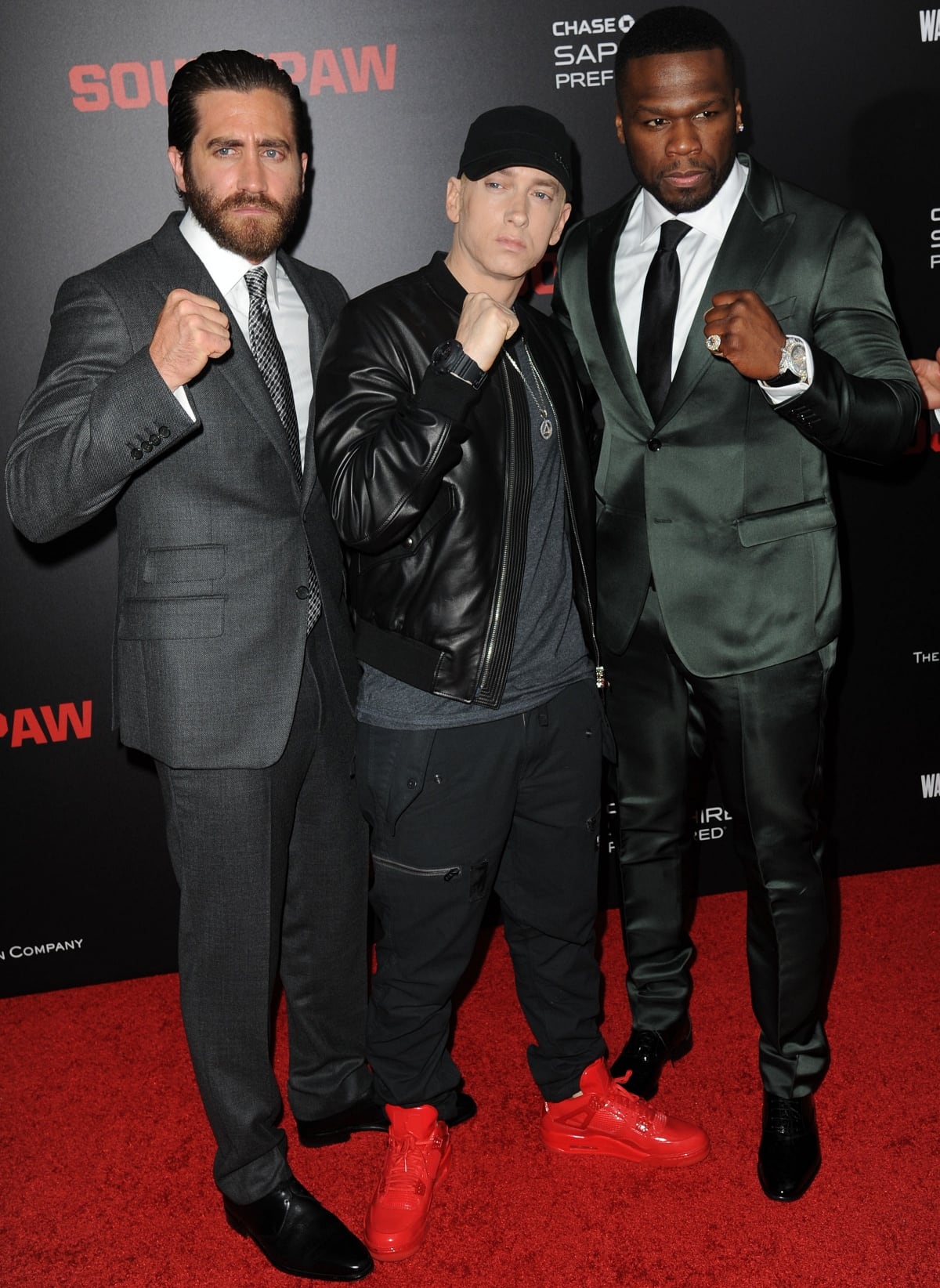 Eminem standing between a much taller Jake Gyllenhaal and 50 Cent at the Southpaw New York premiere on July 20, 2015 (Credit: Kristin Callahan / ACE / INFphoto)
An average American man stands at roughly five feet and nine inches. Though Eminem is slightly shorter than that, his aura and illustrious career make him seem larger than life.
6. DaBaby – 5'8" (173 cm)
Not a baby, but DaBaby, this American rapper formerly known as Baby Jesus stands at five feet and eight inches. It's a common height among the rappers on this list.
The "Rockstar" rapper recently came under fire for his "Beatbox Freestyle" lyrics, which referenced dancer and singer Jojo Siwa as a "b*tch."
DaBaby at the 2021 BET Awards on June 27, 2021 (Credit: Faye's Vision / Cover Images)
Siwa's fans quickly came to her defense, pointing out that the former Dance Moms star is actually two inches taller than DaBaby.
Fortunately, the rapper took to Twitter to clear up this misconception, claiming that he and his daughter were big fans of Siwa and the lyric was merely wordplay.
DaBaby's semi-apology seemed sincere, but some fans still think that he's scared of Siwa, with one person tweeting: "You just afraid bcs she taller than u. Get off…"
7. YoungBoy Never Broke Again – 5'8" (173 cm)
Also known as NBA Youngboy (or even just YoungBoy), he has quickly become one of the most streamed artists on Spotify this year. It's a massive achievement for someone as young as the 22-year-old rapper.
View this post on Instagram
A frequent collaborator of the late Juice WRLD (who stood at only five feet and seven inches), NBA YoungBoy's career has been marred by a number of legal issues that began as early as 2016.
Though NBA YoungBoy's stage name wasn't inspired by his height, it was inspired by his age. Perhaps he will grow into an NBA OldMan in his later years.
8. Lil Baby – 5'8" (173 cm)
An amalgamation of the "Lil" and "Baby" themed rap monikers, Lil Baby stands at a solid five feet and eight inches.
Lil Baby performing at the Wireless Festival at Finsbury Park on July 9, 2022 (Credit: James Manning / PA Images / INSTARimages / Cover Images)
Apparently, the 27-year-old rapper got his name from his mother, who often called him "baby." His friends teased him incessantly by calling him "Lil Baby," and the name just stuck.
Lil Baby is not remarkably short (and certainly not a baby at 27 years old), but with memorable hits like "Drip Too Hard" and "Yes Indeed," he has a presence that makes him seem much taller than he is.
9. Kanye West – 5'8" (173 cm)
Out of all the rappers on this list, Kanye West is the one who feels truly larger than life despite standing at only five feet and eight inches.
As one of the top-selling musical artists in the world, Kanye West has won 24 Grammy Awards and a bevy of other accolades.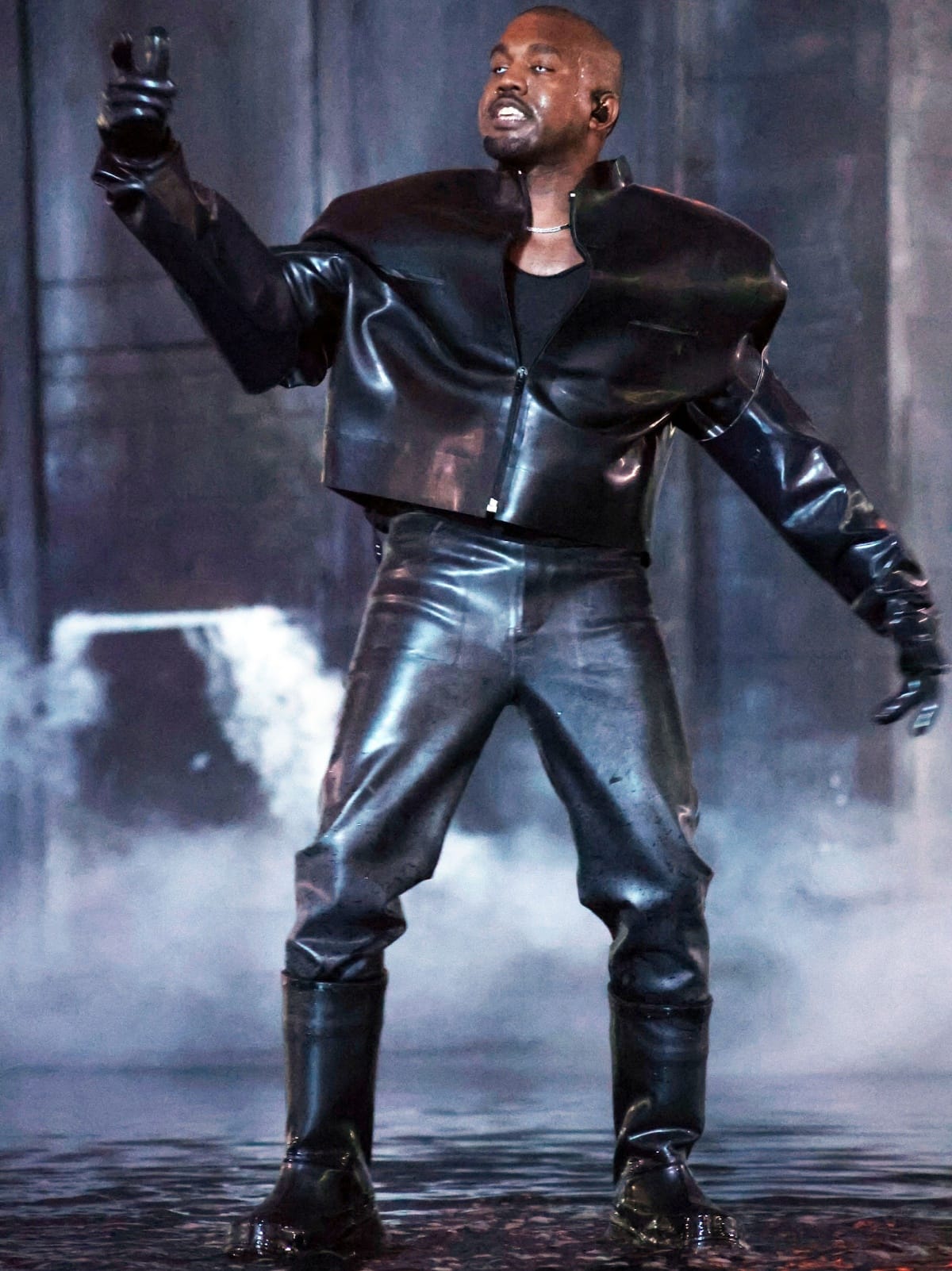 Kanye West at the Donda 2 Listening Party at LoanDepot Park in Miami on February 23, 2022 (Credit: Walik Goshorn / Media Punch / INSTARimages / Cover Images)
Ye has been in the news for more negative things than positive as of late, but there is no doubt that his expansive discography has made a significant impact in the music industry.
His legendary albums like "Late Registration," "Graduation," "808s & Heartbreak," "My Beautiful Dark Twisted Fantasy," and "Yeezus" will leave a lasting mark in the hip hop world for years to come.
10. Travis Scott – 5'10" (177 cm)
Finally reaching the taller half of this list, Travis Scott stands at five feet and ten inches. This would make him tall enough to see the crowd screaming for help at his infamously deadly Astroworld festival performance.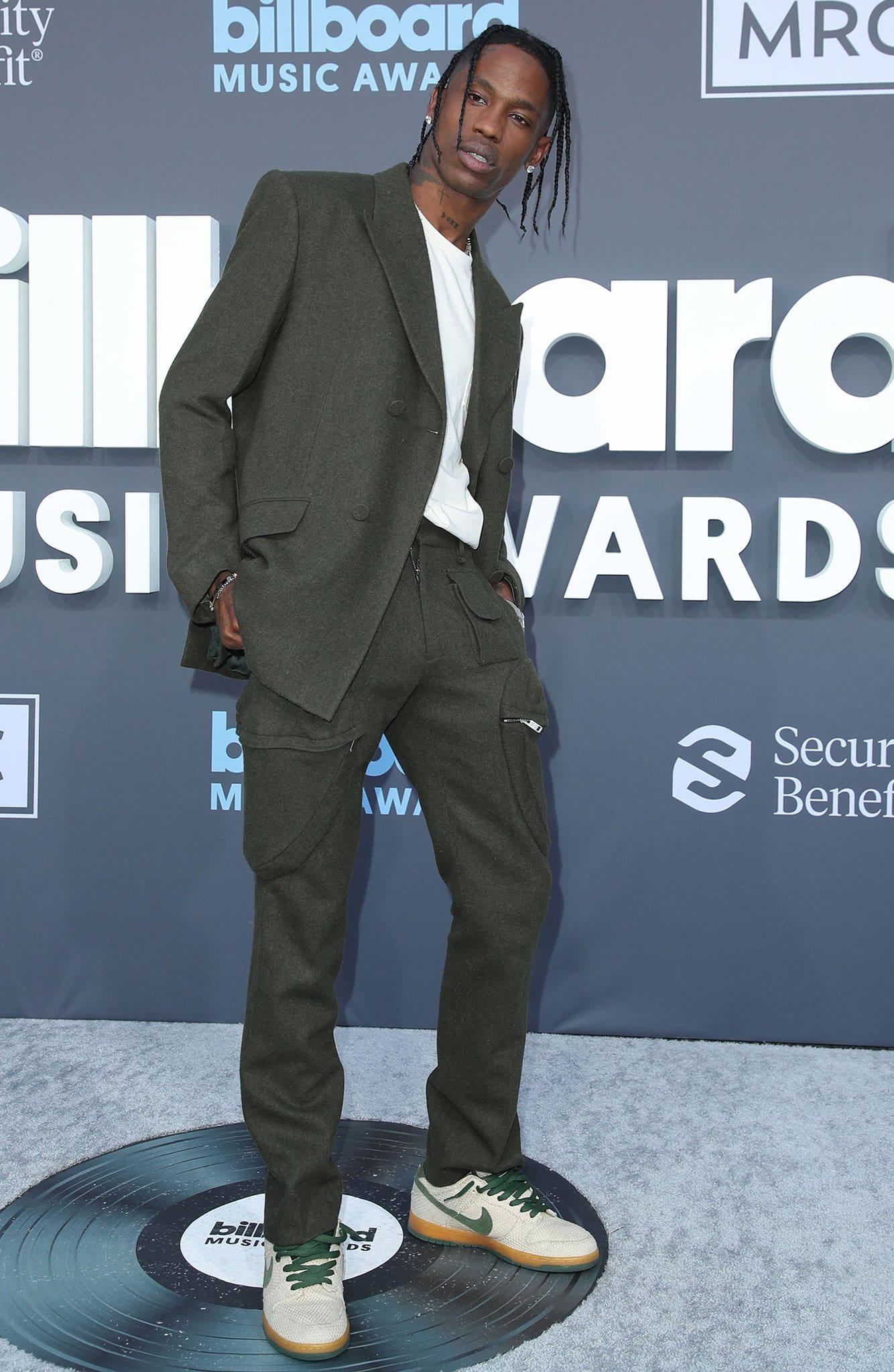 Travis Scott at the 2022 Billboard Music Awards on May 15, 2022 (Credit: Startraksphoto)
Currently, the 31-year-old rapper's personal life as Kylie Jenner's boyfriend has overshadowed his musical career. But Travis Scott still has an impressive discography despite his misgivings.
11. Drake – 6'0" (183 cm)
Is it just us, or is it surprising that Drake is actually six feet tall? The former Degrassi star gives us serious short guy energy (no offense).
Despite the hilarious "Drake the type of guy…" memes that clown the rapper so hard that any non-famous person could never recover, Drake still manages to be one of the most successful musical artists in the 21st century.
Drake posing with his trophies at the 2019 Billboard Music Awards press room (Credit: Sara De Boer / Startraksphoto)
Over the years, Drake has sold more than 170 million records worldwide, earning himself a record 34 Billboard Music Awards and a slew of other accolades.
12. Post Malone – 6'0" (184 cm)
27-year-old Post Malone stands at a very reasonable six feet, even when he is frequently performing barefoot.
Nevertheless, this quirky rapper has earned a name and a sizeable fortune for himself with hits like "White Iverson," "Congratulations" featuring Quavo, "Sunflower" featuring Swae Lee, and "Rockstar."
Post Malone performing at the Rolling Loud Music Festival in Miami on July 24, 2021 (Credit: INSTARimages)
Currently, Post Malone has 10 Billboard Music Awards, 9 Grammy Awards, 3 American Music Awards, and 1 MTV Video Music Award. If he continues the track he's been going on, we're sure Post Malone will have more awards on the horizon.
13. Tyler, the Creator – 6'1" (185 cm)
Tyler, the Creator is another rapper who seems much taller than he actually is, despite already standing at six feet and one inch.
The 31-year-old first found success with his 2009 and 2011 releases – "Bastard" and "Goblin," respectively – alongside rap collective Odd Future.
Tyler, the Creator showcasing his sartorial sense at the Louis Vuitton show during Paris Fashion Week on January 20, 2022 (Credit: Abaca / INSTARimages / Cover Images)
Though Tyler, the Creator began his career with angry, violent, horror-inspired lyrics, he has since translated this anger into more beautiful, soulful releases like "Flower Boy" and "Igor."
Now, he has dipped his talented toes into fashion, with his clothing and lifestyle brand GOLF becoming wildly popular within the fashion and music communities. The brand has even released nail polishes and perfumes, showing the rapper's business savvy and creativity.
14. Lil Nas X – 6'2" (186 cm)
Standing at six feet and two inches, Lil Nas X wears many hats. Some could argue that he is a pop star or a country music singer, but he seamlessly weaves hip hop and other genres together in a skillful and successful manner.
Lil Nas X adding a stylish boost to his height in platform boots at the 2021 Variety Hitmakers event (Credit: Faye's Vision / Cover Images / INSTARimages)
Though he first rose to notoriety with "Old Town Road," Lil Nas X has since released a number of other notable hits, including "Panini," "Rodeo," and "That's What I Want."
The 23-year-old rapper has made waves as the most nominated artist at the 62nd Annual Grammy Awards, as well as the first openly gay Black artist to win a Country Music Association Award.
15. Future – 6'2" (188 cm)
One of the most popular pioneers of "mumble rap," Future stands out in a crowd for far more than his height of six feet and two inches.
This Georgia native has been a staple on hot rap playlists since 2014 and a frequent collaborator of other artists like Drake, Young Thug, and Metro Boomin.
Future blending in with the décor at the Gekko Grand Opening in Miami on August 10, 2022 (Credit: Seth Browarnik / Startraksphoto / Cover Images)
Despite Future's impressive discography, which includes hits like "F*ck Up Some Commas," "Low Life," "Mask Off," "Life Is Good," and "Way Too Sexy," he has won fewer accolades than his peers.
Though he has been nominated a whopping 85 times, Future has only won six awards throughout his career.
16. Jack Harlow – 6'2 ¼" (175 cm)
Jack Harlow is a 25-year-old rapper with an impressive height of six feet two and one-fourth inches. Despite his towering size, Harlow's success in the music industry is not solely attributed to his physical stature.
After his song "Whats Poppin" went wildly viral on TikTok, earning more than 135 million plays on the platform, Harlow's profile quickly became larger-than-life.
Jack Harlow attends Harper's BAZAAR Global ICONS Portfolio and Bloomingdale's 150th Anniversary at Bloomingdale's on September 9, 2022, in New York City (Credit: John Nacion / Startraksphoto / Cover Images)
His 2020 debut album, Thats What They All Say, became a smash hit and is now certified platinum. The rapper has since collaborated with a number of the rappers on this list, including DaBaby, Kanye West, and Lil Nas X.
Jack Harlow recently announced that he would be starring in a remake of the 1992 film White Men Can't Jump.
Basketball (and basketball) movies usually call for tall athletes, and Harlow rightfully reprises a role that was originally played by Woody Harrelson, who is 4 and one-fourth inches smaller at five feet, ten inches.
17. Snoop Dogg – 6'4" (193 cm)
At 50 years old, Snoop Dogg remains as one of the most influential figures in hip hop. He is also one of the tallest – standing at an impressive height of six feet and four inches.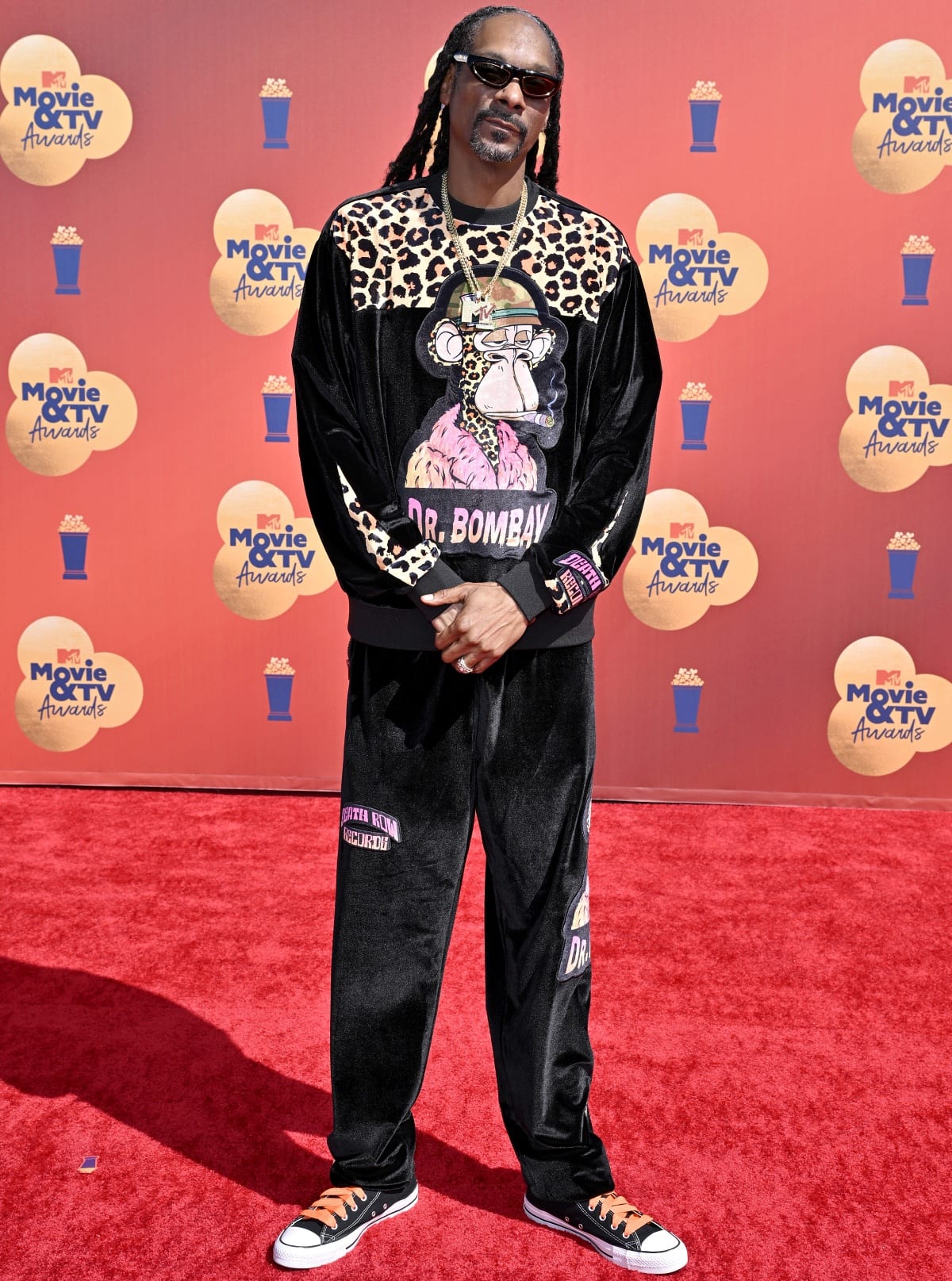 Snoop Dogg towering over everyone at the 2022 MTV Movie & TV Awards on June 5, 2022 (Credit: BauerGriffin / INSTARimages / Cover Images)
The Californian rapper infuses beach culture and his love for marijuana into each of his projects. He has become a popular public figure with many demographics, even listing homemaker Martha Stewart as a close friend.
Throughout his illustrious career, Snoop Dogg has towered over his peers both in terms of height and success. He has been nominated for an astounding 98 awards, and he won 27 of them.
18. Yung Gravy – 6'6" (198 cm)
Although Yung Gravy isn't considered to be the crème-de-la-crème of rap (considering the success of some of the rappers on this list), we had to include him simply because he is absolutely massive at a height of six feet and six inches.
Yung Gravy's music is smooth and often features satirical, tongue-in-cheek lyrics, as well as samples from classic songs.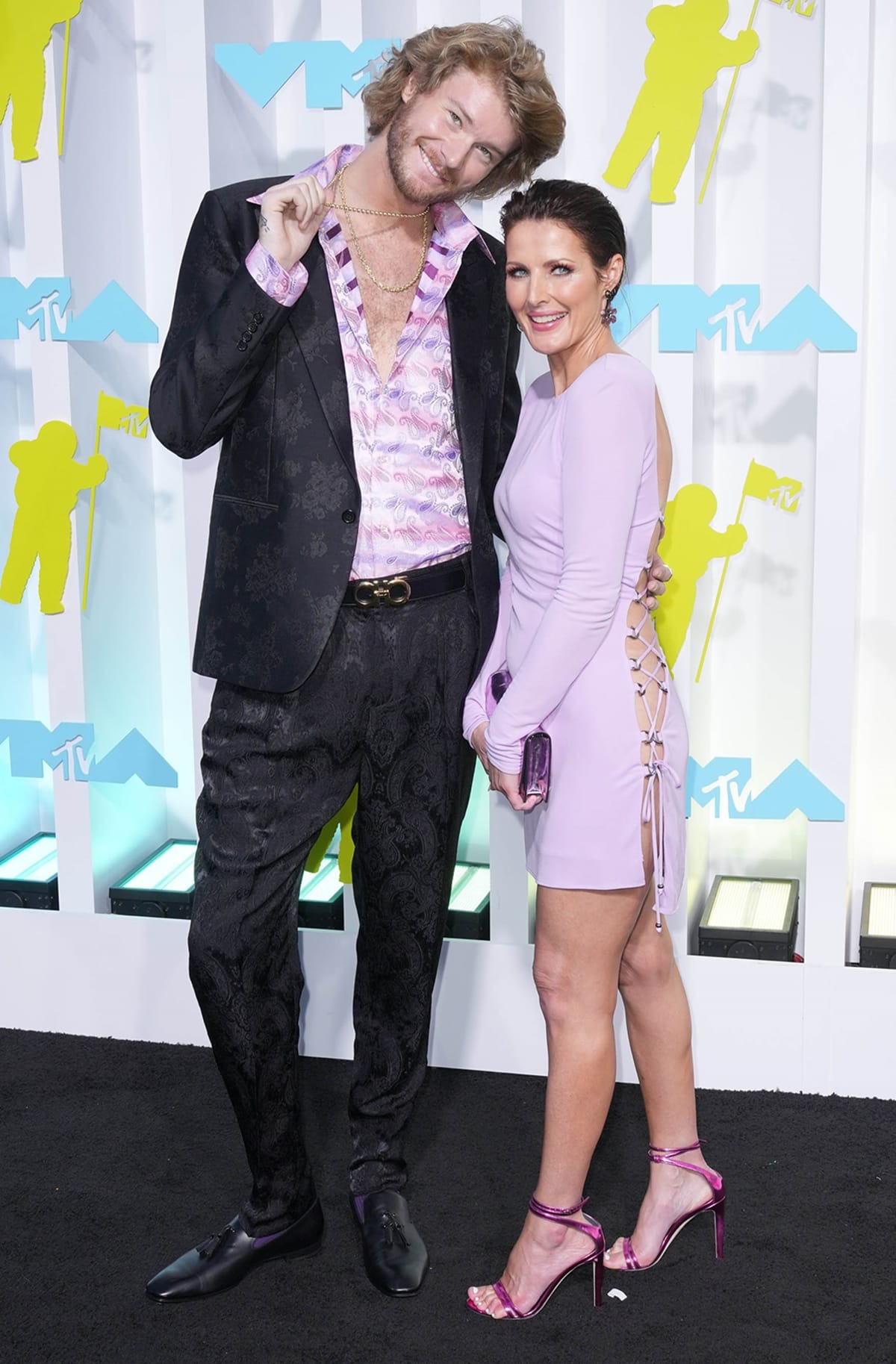 Yung Gravy with his girlfriend, Addison Rae's mom Sheri Nicole Easterling, at the 2022 MTV VMAs at Prudential Center on August 28, 2022, in Newark, New Jersey (Credit: John Nacion / Startraksphoto / Cover Images)
Currently, the 26-year-old rapper has found a lot of success on the video-sharing app, TikTok, where he has established himself as a lover of MILFs. In fact, you can see many videos of fans tagging Yung Gravy in videos of their hot moms.
He surprised everyone when he showed up with Addison Rae's mom Sheri Nicole Easterling on the VMAs red carpet. He is 26 years old while his girlfriend is 42 years old, leaving a 16-year age gap in their relationship.
"I'm from the furthest north it gets, she's from the furthest south it gets," Yung Gravy said of meeting Easterling online. "I'm into MILFs and she's kind of the queen of MILFs, so I figured it was just a perfect match."
Yung Gravy towers over his much shorter and older girlfriend, Sheri Nicole Easterling (Credit: John Nacion / Startraksphoto / Cover Images)
"They're more experienced. They are an under-serviced community. I'd like to say and they deserve more attention, so I thought that'd be the one," he told ET about his preference for older women.
"And I've noticed that people really have started giving MILFs more attention since my music dropped."
At least we know that if his career doesn't take off, he can live a long and fruitful life as someone's stepfather.