Pop singer Kylie Minogue is on the cover of Elle UK for the seventh time around.
Yep, you'll be seeing lots of Kylie on the magazine stands in London this January. And might we say, the way they styled her for this month's issue is purely gorgeous.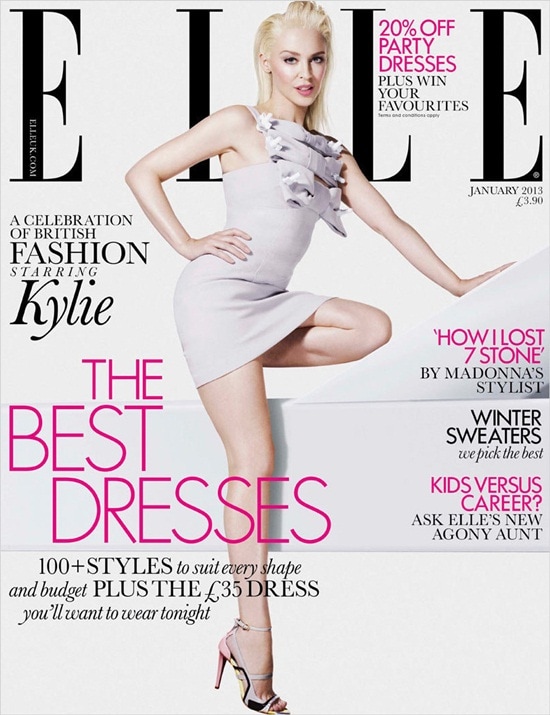 ELLE's January cover star is Kylie Minogue with platinum blonde hair
Besides the platinum blonde do and a fantabulous lilac dress from the Christopher Kane Spring 2013 collection, Kylie showed off her feet in pastel pretty color-block sandals from Jil Sander. We just can't take our eyes off them.
Kylie Minogue's hot feet in color-block sandals from Jil Sander
Here's a closer look at Kylie's yummy heels. They're made of an assortment of leather, from patent to iridescent metallic, finished with neoprene mesh insoles, buckle fastenings, and 4-inch heels:
Jil Sander Colorblock Leather Sandals, $1,075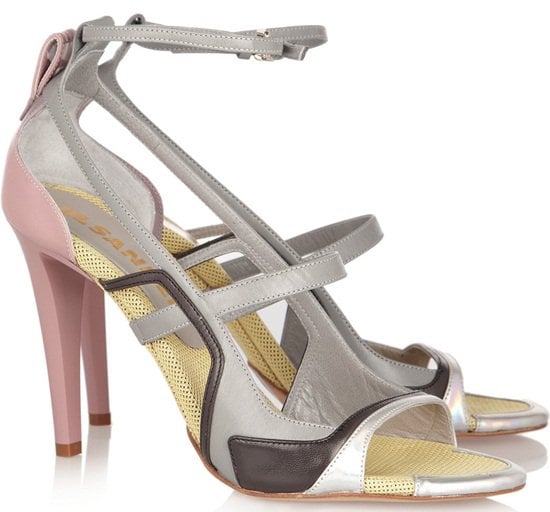 Do you like 'em? If you're a size 12 (size 42 women), you're in luck because it's at 70% off over at Farfetch. What was once $1,075 is now a more reasonable $322.50!
If it's another size you want, then head over to Matches Fashion where they have sizes 6 through 10 at a much higher $709 a pair (previously $1,013 excluding duties and taxes). They also have the brighter variant (neon multi) if you're interested:
Jil Sander Colorblock Leather Sandals, $1,013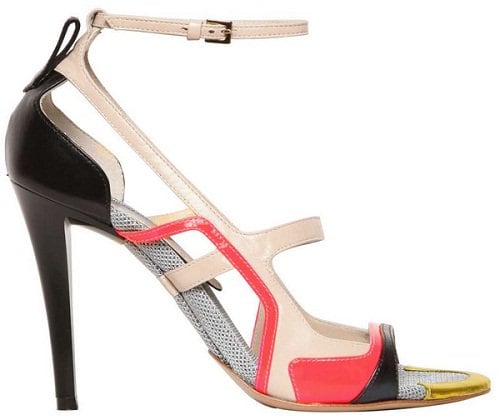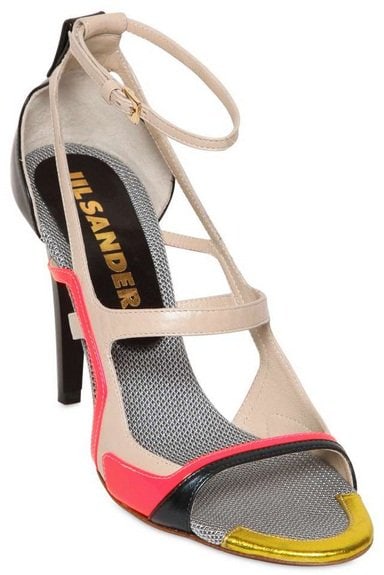 On a side note, you can also opt to spend a little less by grabbing this new style from L.A.M.B. instead at Amazon. It features almost the same silhouette, comes with a similar (color-block) treatment, and sets you back at a much more pocket-friendly $295:
L.A.M.B. Jane Ankle-Strap Sandals, $295