If you're wearing a beautiful designer dress, you go ahead and twirl it. Age be damned! 48-year-old Kylie Minogue did just that at the Victoria and Albert Museum summer party in Kensington.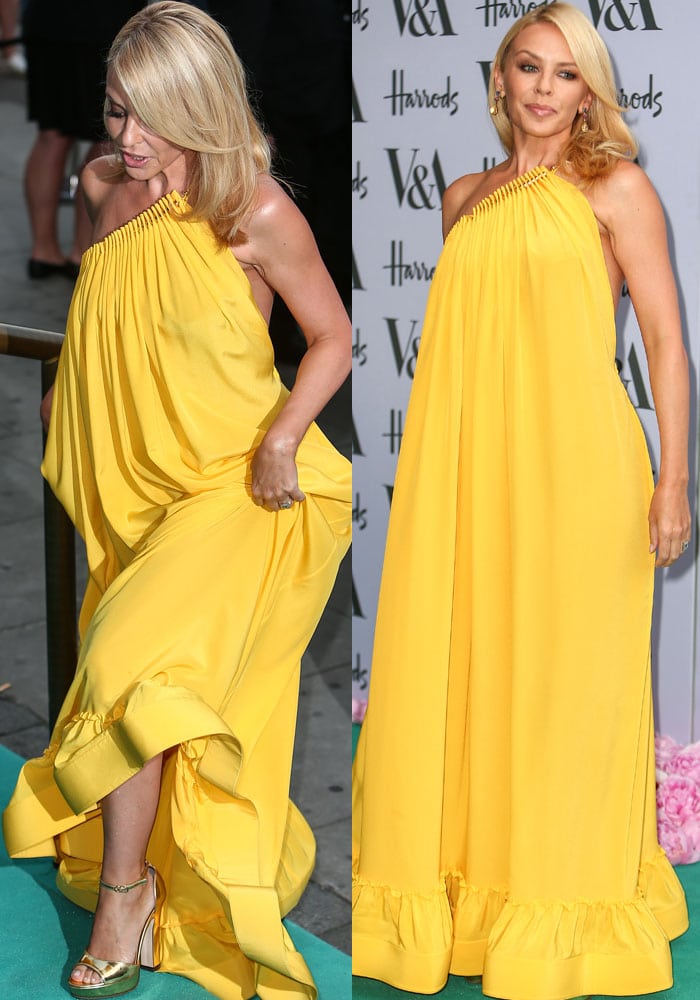 Kylie Minogue arriving for the inaugural V&A Summer Party in conjunction with Harrods at the Victoria and Albert Museum, Kensington on June 22, 2016
Kylie proudly twirled around in her oversized yellow asymmetrical dress by Stella McCartney. The pop star coupled her dress with a pair of chunky-heeled gold sandals.
While the dress looked amazing mid-twirl, we're not so decided about it when Kylie is just standing still. Do you think it looks frumpy? Or is the frump-factor just part of the charm of the dress?
Kylie Minogue continues her penchant for gold footwear with a chunky-heeled ankle strap sandal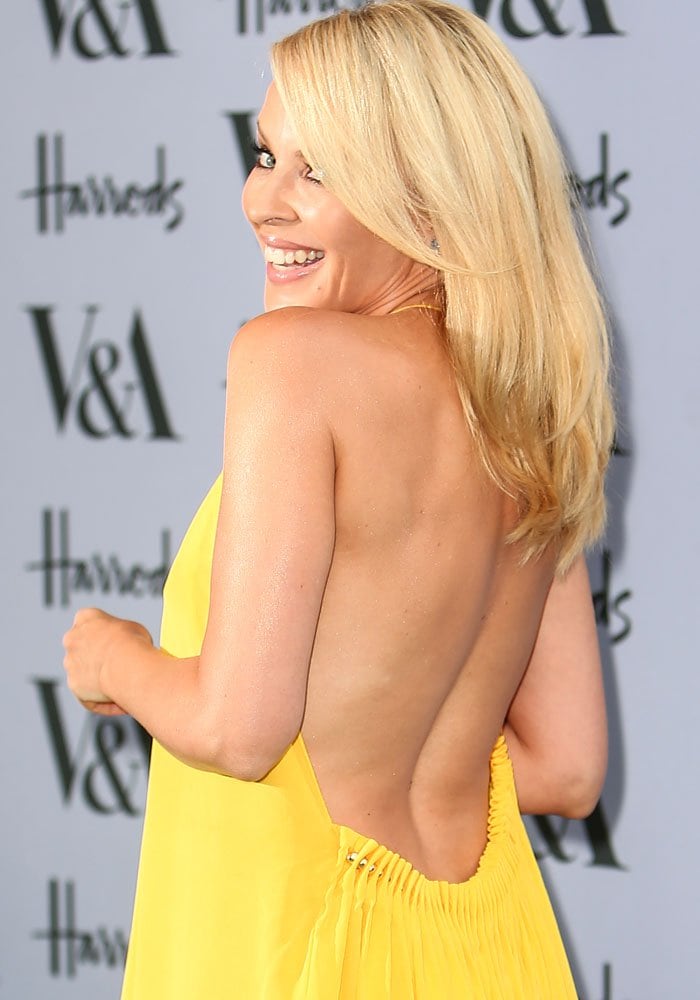 Kylie Minogue shows off the low cut on the back of her Stella McCartney gown
We actually think that Kylie's Stella McCartney dress is quite charming. We're a little disappointed that the pop star kept her gorgeous figure hidden underneath the shapeless layers of fabric, but this is a refreshing change from Kylie's usual tight outfits.
Plus, will you take a look at the gorgeous cut at the back and the oversized ruffles at the hem? Love.
Grab gold platform sandals similar to Kylie's at Net-A-Porter and Bluefly.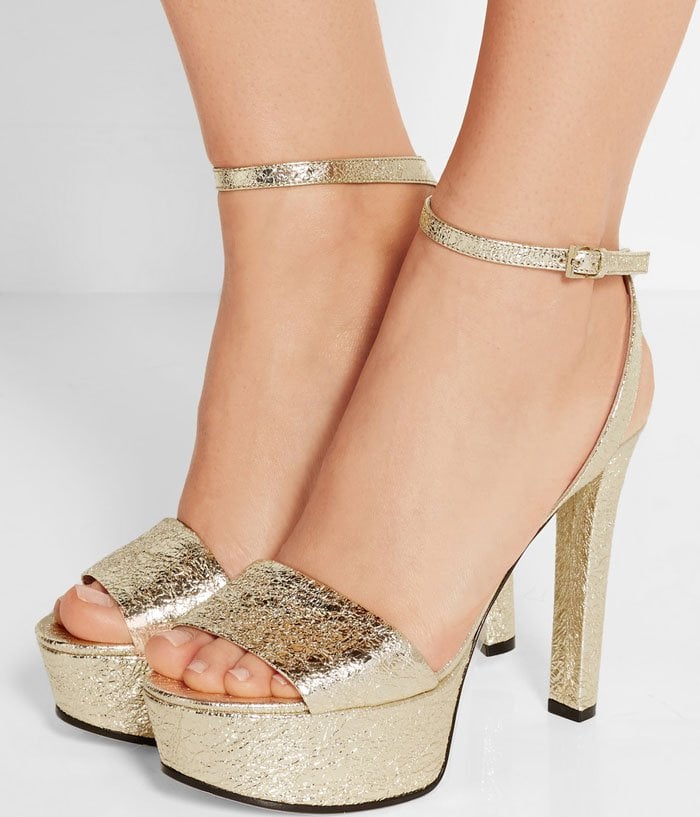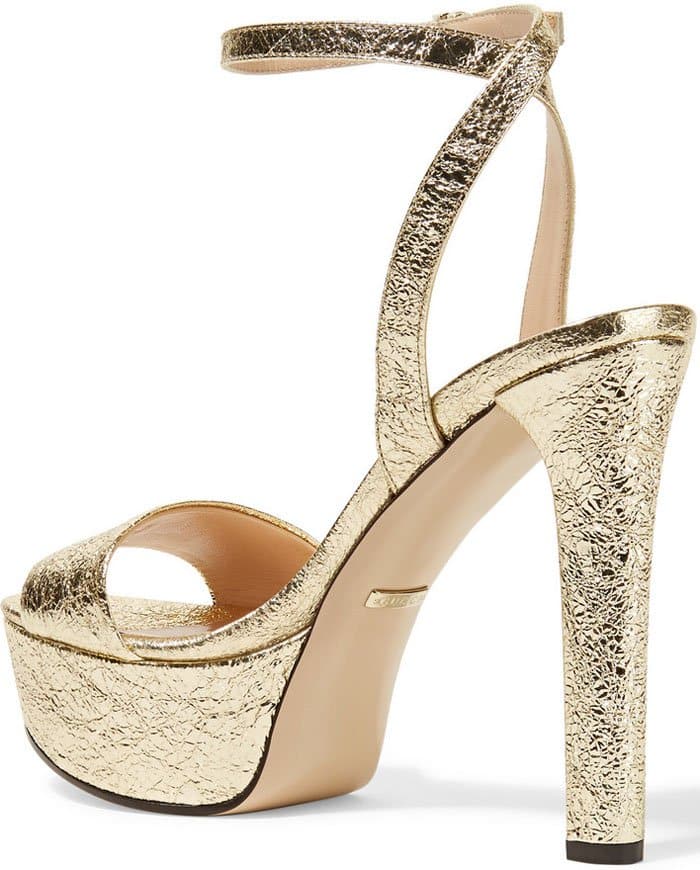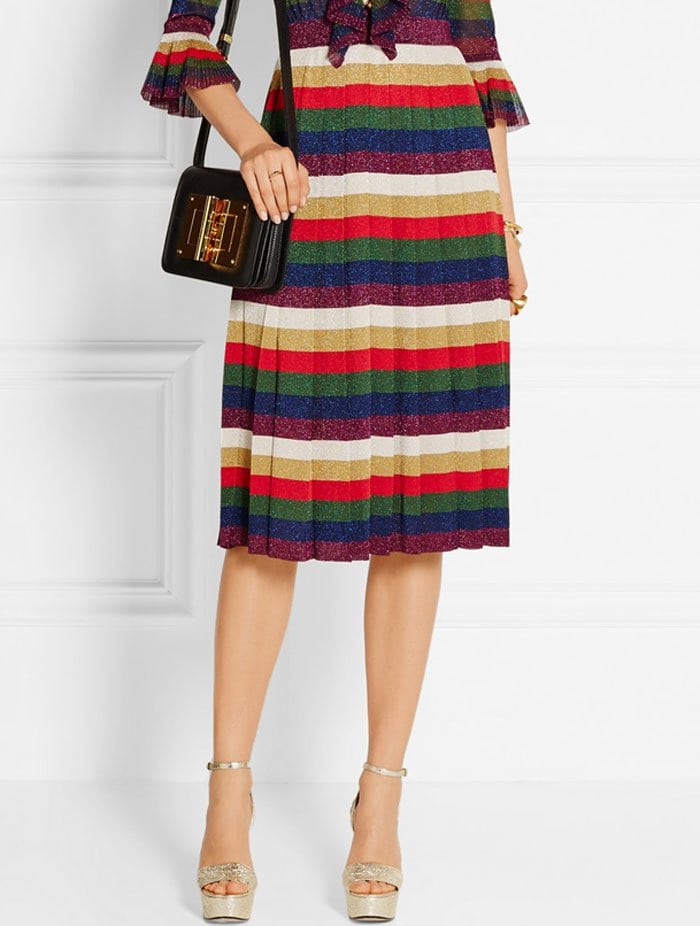 Gucci Metallic Cracked-Leather Platform Sandals, $531 – $847 at Net-A-Porter and Bluefly
Credit: WENN