Alani Nicole "La La" Anthony (née Vázquez) and Carmelo Anthony's relationship has hit the rocks, being one of the most tumultuous celebrity romance journeys out there.
This couple has shocked fans all over the world by constantly making the headlines for infidelity accusations alongside breakups, feuds, and makeups.
Lala and Melo's positive moments, such as the 2007 birth of their son and 2010 marriage, don't appear to be enough to hold this shaky connection together.
Carmelo Anthony and La La Anthony tied the knot in 2010 after seven years of dating but divorced in 2021 after 11 years of marriage (Credit: Kathy Hutchins / Shutterstock)
Even after strong starts, couples can soon start to see the cracks in their dreamy, fairy-tale romances. So, who are La La and Carmelo Anthony, how are they famous, and how has their relationship developed?
To take a look at this famous couple's high and low experiences of love and marriage, read on for more information!
Who are La La and Carmelo Anthony, and why are they famous?
Before exploring the depths of this couple's relationship, it might be worth noting how they actually rose to fame.
Alani Nicole Anthony, more commonly known as 'La La', is a Puerto Rican American best-selling author, producer, businesswoman, TV personality, and actress. It was her Total Request Live work as an MTV VJ in the early 2000s that brought her to her peak of fame.
La La Anthony is a New York Times best-selling author, businesswoman, producer, and actress best known for her work as an MTV VJ on Total Request Live (Credit: lev radin / Shutterstock)
| What is La La Anthony's net worth? | She is an American television personality and author with an estimated net worth of $30 million. |
| --- | --- |
| Full Name: | Alani Nicole "La La" Anthony |
| Born: | June 25, 1982, in Brooklyn, a borough of New York City. |
| What heart condition does Lala Anthony have? | She was diagnosed with premature ventricular contractions (PVCs) in 2019. They are extra heartbeats that begin in one of your heart's two lower pumping chambers (ventricles). |
| Why did Lala Anthony have heart surgery? | She underwent emergency heart surgery in June 2021 after an irregular heartbeat caused her to nearly pass out. |
| How tall is La La Anthony? | She's 5′ 6″ (168 cm) tall. |
| When did La La Anthony file for divorce? | She filed for divorce in June 2021 citing irreconcilable differences. |
| What ethnicity is La La Anthony? | She describes herself as Black-Puerto Rican. |
| How did Carmelo and La La Anthony meet? | They met in the club scene through a mutual friend named DJ Clue. |
Her American husband, Carmelo Kyam Anthony, is notoriously famous for his professional basketball career, working for the National Basketball Association's Los Angeles Lakers.
Named 10 times as an NBA All-Star, Melo has also impressively been named as an All-NBA Team member six times.
Carmelo Anthony is a professional basketball player for the Los Angeles Lakers of the NBA (Credit: lev radin / Shutterstock)
This star was even present in the Olympics, playing for the US national team a total of 4 times, winning bronze in 2004, and going for gold on the teams of 2008, 2012, and Rio's 2016.
Melo was the US Olympic team's leader in rebounds, points, and also games played from April 2016.
Carmelo Anthony played in the Olympics for the US national team a record four times (Credit: Leonard Zhukovsky / Shutterstock)
How did Lala Anthony and Carmelo meet?
La La and Melo allegedly met in 2003 through a mutual friend. La La claimed to be hosting an MTV show with DJ Clue before he introduced her to her future husband.
La La and Melo started off as friends before evolving into romantic partners.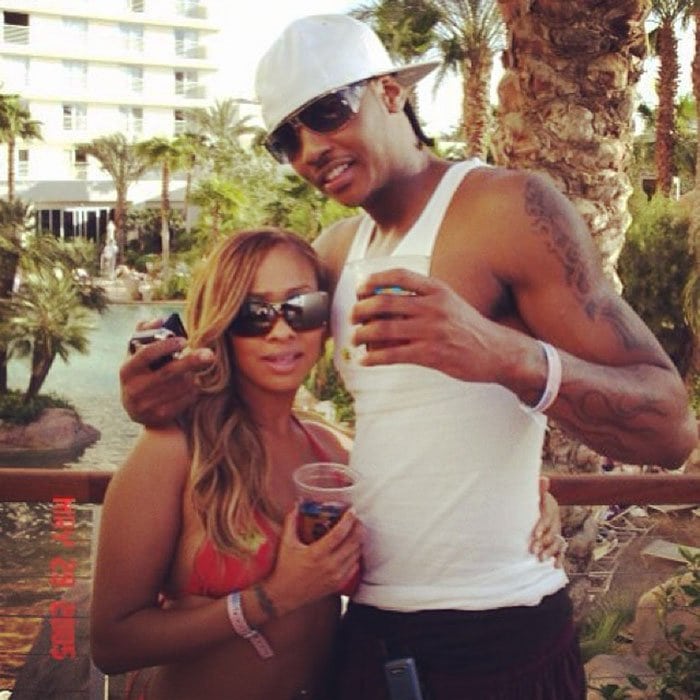 La La and Carmelo Anthony first met in 2003 through their mutual friend DJ Clue (Credit: La La Anthony's Instagram)
At the time, both these Brooklyn-born lovers had risen ambitiously with fresh, early success, making it no surprise that Melo was able to fly out to meet La La in Long Beach, California, for their first date.
Being the place where La La was shooting for MTV, the couple dined at her hotel and hung out for the night. With the date going so well, Melo and La La wasted no time in blooming into something more.
Lala and Carmelo Anthony's Relationship Timeline
Melo pops the question:
Since both Melo and La La were struck with how well things were going, it didn't take long for them to get engaged on 2004's Christmas Day. However, the marriage didn't come until much later.
A new arrival:
Before wedding bells had started to ring, La La and Melo introduced their new son, Kiyan Carmelo Anthony, into the world on 7th March 2007. The couple was overjoyed with their new arrival, creating a little family for themselves at last.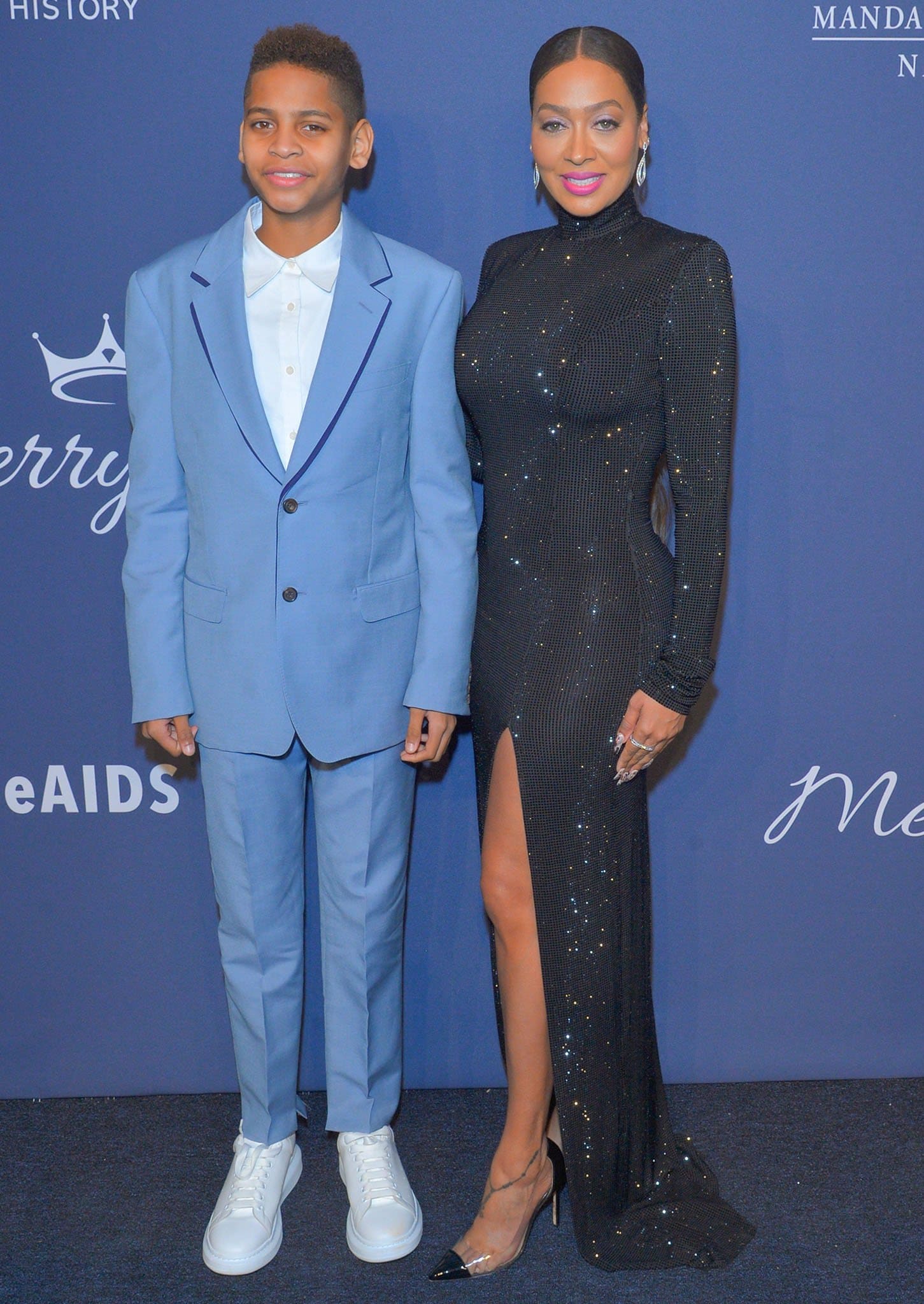 La La Anthony attending the 2020 amfAR New York Gala with her son Kiyan, born in 2007, with Carmelo Anthony (Credit: Ron Adar / Shutterstock)
The end to a long engagement:
In 2010, the couple finally tied the knot after a long six years of engagement, in which the couple agreed to take their time in setting the date.
With Melo being just 19-years-old at the start of the engagement, it's no surprise that the wedding day took so long to arrive. Born in 1984, he is two years younger than his wife. Measuring 6′ 7″ (201 cm), he's also much taller than La La, who is just 5′ 6″ (168 cm) tall.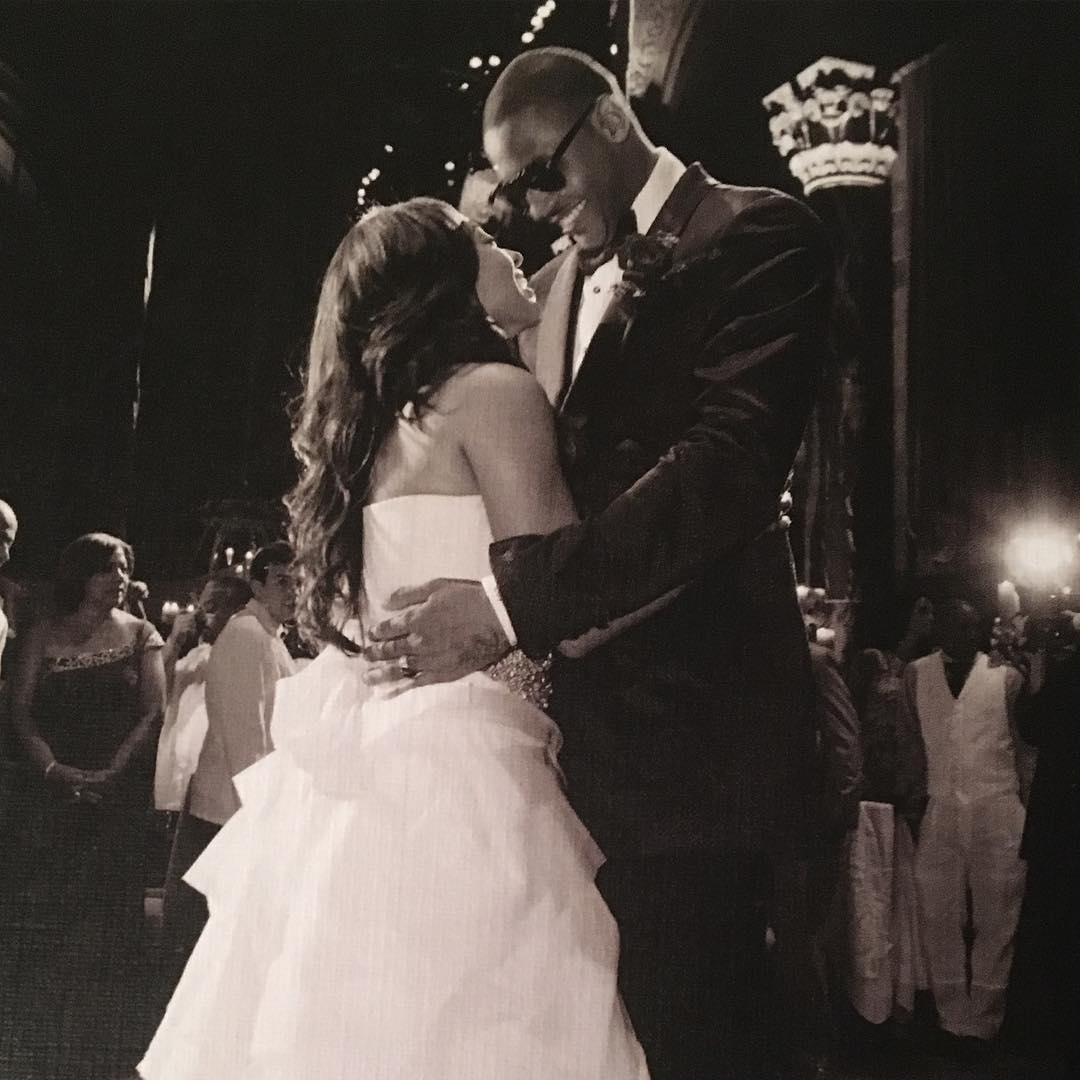 La La and Carmelo Anthony tied the knot in 2010 after a long 6 years of engagement (Credit: @lala / Instagram)
La La even admitted that she'd stopped thinking about it, which may have been due to the arrival of their son. The luxurious ceremony took place at Cipriani's on 42nd Street in New York, the magical location being incredibly fitting for such a magical day.
Things were looking up:
With his personal life rocketing, Melo's career was looking promising too. He arrived in New York in 2011, often being classed as one of the NBA's thriving young players.
As a top scorer from Denver, he appeared to be just the trade that the Knicks had been looking for to lift themselves up.
The hellish 2012 turning point:
In 2012, Melo was accused of infidelity when a 19-year-old woman announced she had had a 2-month relationship with him since he'd messaged her on Twitter.
This certainly put a strain on Melo and La La's relationship, especially as this struggle was thrust into the public eye.
More rumors:
In 2013, more rumors started to fly. It's said that Kevin Garnett, a former NBA player, told Melo during one of their basketball games that La La "tastes like Honey Nut Cheerios."
This shocking feud spiraled rumors of marital issues between Melo and La La, potentially being the reason that they then lived apart for two whole months.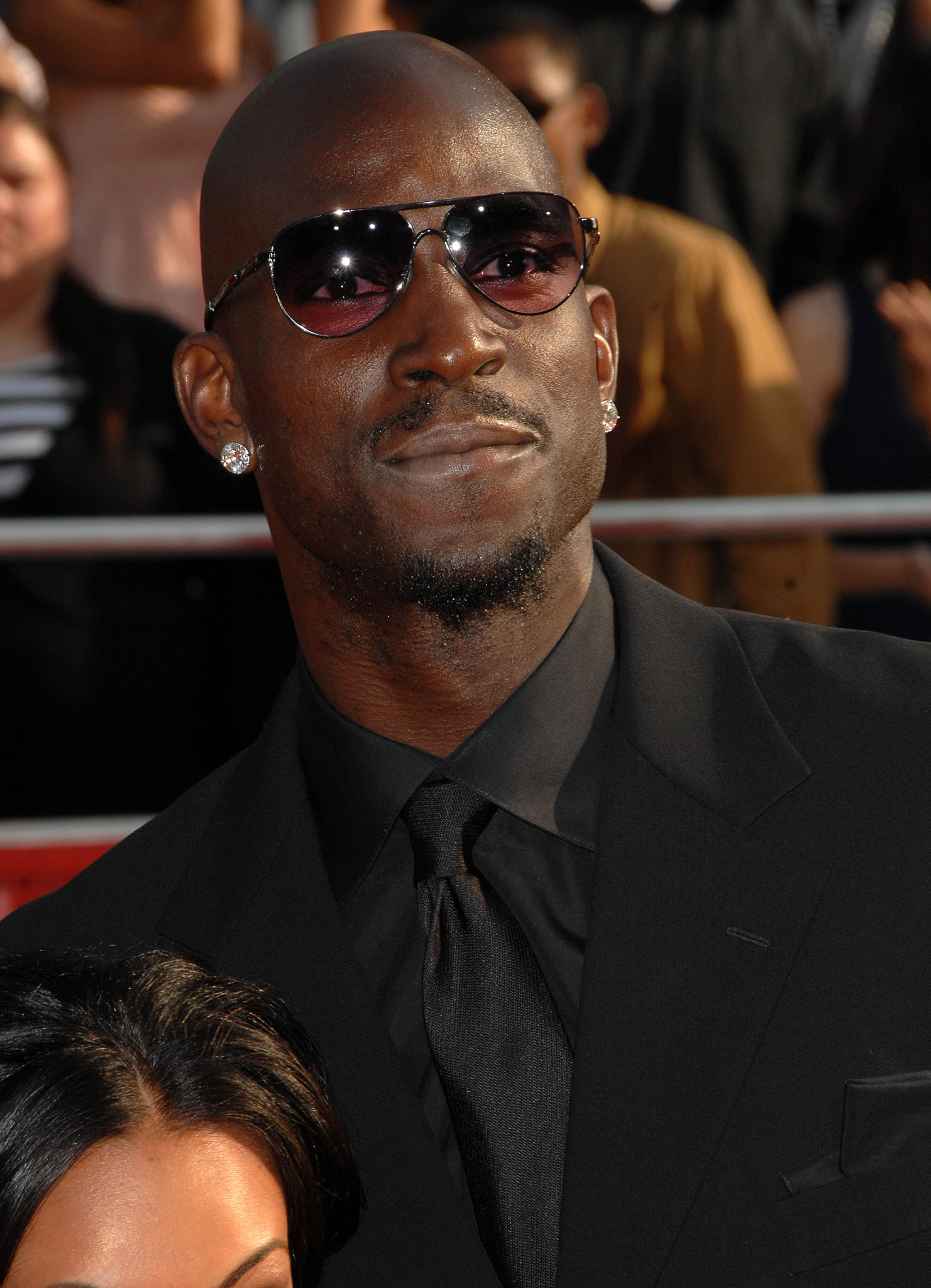 La La Anthony allegedly cheated on Carmelo Anthony with former NBA player Kevin Garnett (Credit: s_bukley / Shutterstock)
Career strains:
Being in the public eye in such a toxic way may have affected Melo's performance on the court. After helping the Knicks obtain a winning season in his first year signed with them, things quickly went downhill.
Scoring a 5-year contract with this team in 2014, this year's season was a disaster, to say the least, with the team even gaining 65 losses in one singular season.
With such a failure weighing down on Melo at this time, this career strain may well have put a strain on his relationship with La La, with underperformances leading to negativity and frustration.
The Knicks hadn't managed to reach the playoffs since the spectacular 2012-13 season, and Melo was subject to critics and the trading possibilities, despite his contract having a no-trade clause.
More accusations:
A year after Melo's career struggles, La La was accused of unfaithfulness in 2015. She was believed to be cheating with rapper Maino when a woman claiming to be this rapper's girlfriend left furious comments on La La's Instagram page.
La La was accused of infidelity and was reportedly cheating with rapper Maino in 2015 (Credit: @mainohustlehard / Instagram)
To kill these disturbing rumors, the couple made their mark on social media by rapping the tune 'All Eyes On You' by Meek Mill and Nicki Minaj for audiences around the world.
The separation:
It appeared as if the rumors and accusations were all too much of a burden for this famous couple when they split up in April 2017. Melo was once again accused of cheating when it was said that a New York gentleman's club dancer was pregnant with his child.
Whilst later sources claimed that the woman was not pregnant with his child, Melo and La La's relationship – like the Knicks' court performance – had still deteriorated.
Conclusion
Whilst La La and Carmelo Anthony's relationship started with a fairy-tale beginning, it appeared that they couldn't quite manage a fairy-tale ending. This couple's disintegrating relationship is a clear example of how rumors, accusations, and a lack of trust can kill any marriage.
Not being able to cope with having a shaky romance in the public eye, the world watched this couple move from wobble to wobble until it climaxed with its final collapse.
Gabrielle Union as Kristen Kern, Meagan Good as Mya, Regina Hall as Candace Hall, Taraji P. Henson as Lauren Harris, and La La Anthony as Sonia wearing bikinis in the 2014 American romantic comedy film Think Like a Man Too (Credit: Will Packer Productions / Screen Gems)
Indeed, the couple has broken up and made-up multiple times in the past, but it seems that the final straw has got to come at some point. Some people believe that the marriage is salvageable, but this time, it appears that both Melo and La La have had enough.
La La Anthony has never been afraid to take fashion risks, thus the outfit she wore in March 2016 on the black carpet at the New York City premiere of "The Girlfriend Experience" was no surprise.
La La Anthony curls her hair for the New York premiere of "The Girlfriend Experience" on March 30, 2016 (Credit: Ivan Nikolov / WENN)
The then 36-year-old radio and TV personality arrived at The Paris Theater in a taupe cold-shoulder knit top and a white mini skirt with lattice fringed overlay by Dion Lee.
La La Anthony wears a cold shoulder knit top with a white Dion Lee skirt (Credit: Ivan Nikolov / WENN)
The "Think Like a Man" star kept the neutral palette of her look by accessorizing with a white fabric choker and a pair of white leather pumps.
La La Anthony looks sultry in a neutral-colored shoulder-revealing ensemble (Credit: Ivan Nikolov / WENN)
She completed the look by styling her hair in a loose updo and wearing matte nude lipstick and smokey eyeshadow.
La La Anthony's feet and foot tattoo in white pumps (Credit: Ivan Nikolov / WENN)
La La's white pumps have pointed toes and perhaps about four-inch heels. Similar styles are available at Zappos and Nordstrom.
White Manolo Blahnik "BB" Pumps, $595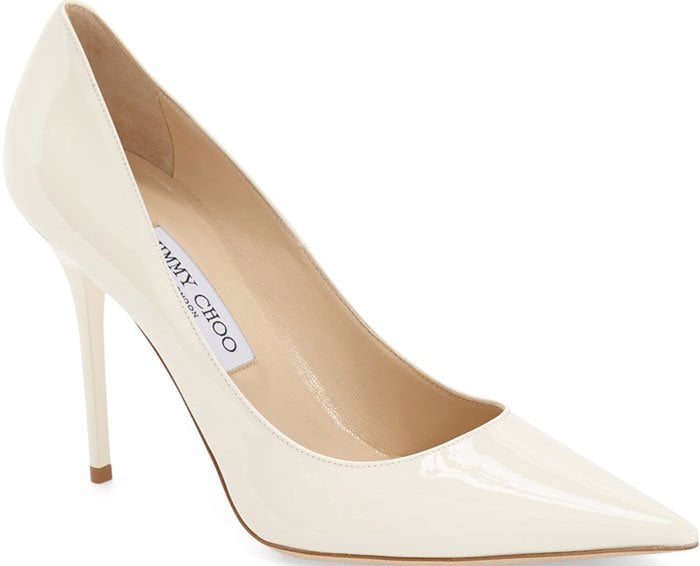 White Jimmy Choo "Abel" Pumps, $595