There are many different ways to lace Doc Martens. It's even popular to wear them with the laces only through the lower four or so eyelets.
However, to make your boots fit better and feel more comfortable, we recommend the ladder lacing method shown by Eric Evans below.
If you need new laces for your Dr. Martens shoes, you can find them in many colors at Amazon.
1. Put one end of the lace through one of the bottom eye holes from the underside of the hole
2. Drag the lace-up and through the top of the opposite side
Your lace should exit the eye holes through the top of each, and the bottom portion of the lace should be significantly longer than the top portion.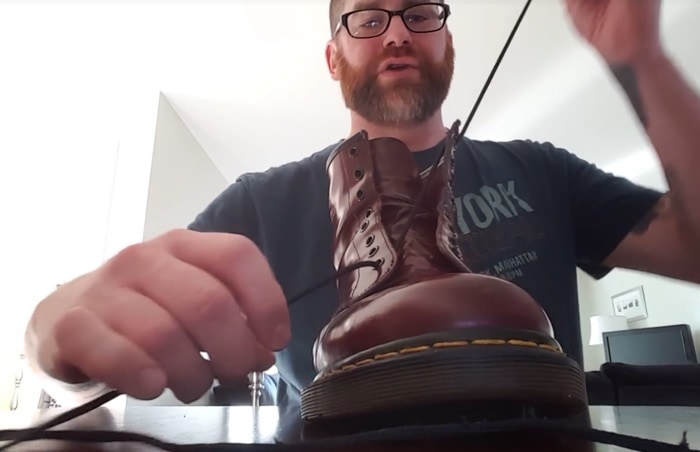 3. Return to the bottom portion of the lace
Thread the lace through the opposite side from the top of the eye hole, then bring it back to the starting side.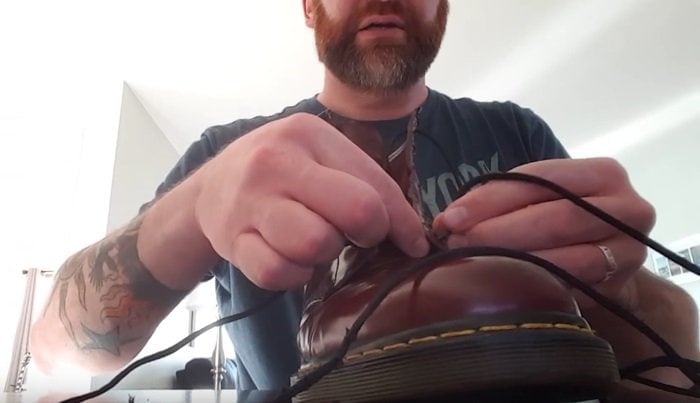 Push the lace through the underside of the next eye hole, then pull to tighten.
4. Repeat until your boots are laced to the top
Eric has unfortunately removed his video showing how the ladder lacing method is done. However, the below video is just as good.

For more ways to lace your Dr. Martens boots, see below how some celebrities and models tied their Doc Martens.
Model showing off his laced Doc Martens during London Fashion Week on January 6, 2018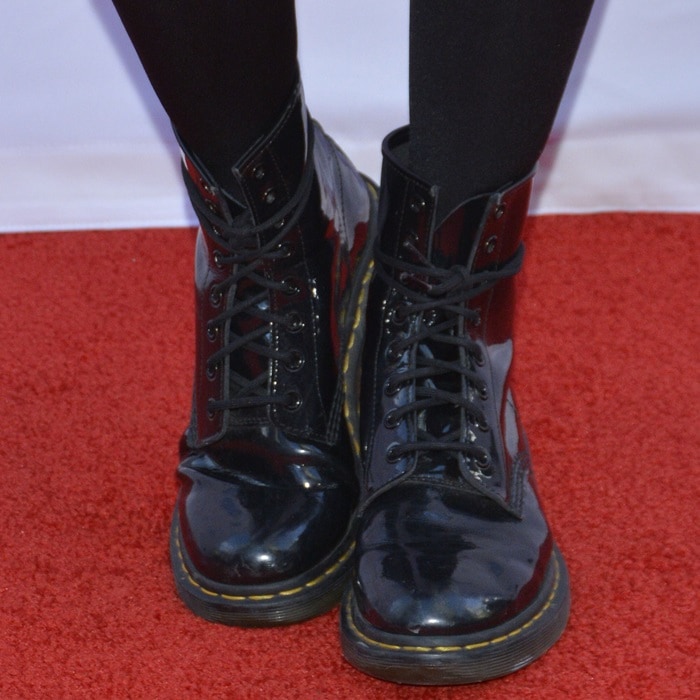 Kiesa Rae Ellestad, known professionally as Kiesza, showing off her laced Dr. Martens boots while attending WE Day Toronto at the Air Canada Centre on October 1, 2015
British singer-songwriter Gabz Gardiner showing off her pink boots with laces through the lower six eyelets at the ITV studios in London on July 3, 2013
Madonna's daughter Lourdes Leon wearing untied white Dr. Martens boots while leaving the Manhattan Kabbalah Centre in New York City on January 8, 2011
Credit: WENN / Dominic Chan / Euan Cherry / Michael Carpenter