Lady Gaga has been making rounds everywhere to promote her newest album "Artpop". Her promo tour made a stop in Tokyo, where Mother Monster attended a press conference in a tartan ensemble.
In true Gaga fashion, her tartan look was, of course, way beyond normal. The plaid catsuit was made by Osaka-based goth brand Alice Auaa by Yasutaki Funakoshi. The outfit features a weird attachment that spiraled around Gaga's body. Her plaid platform shoes seemed to be part of the catsuit as well.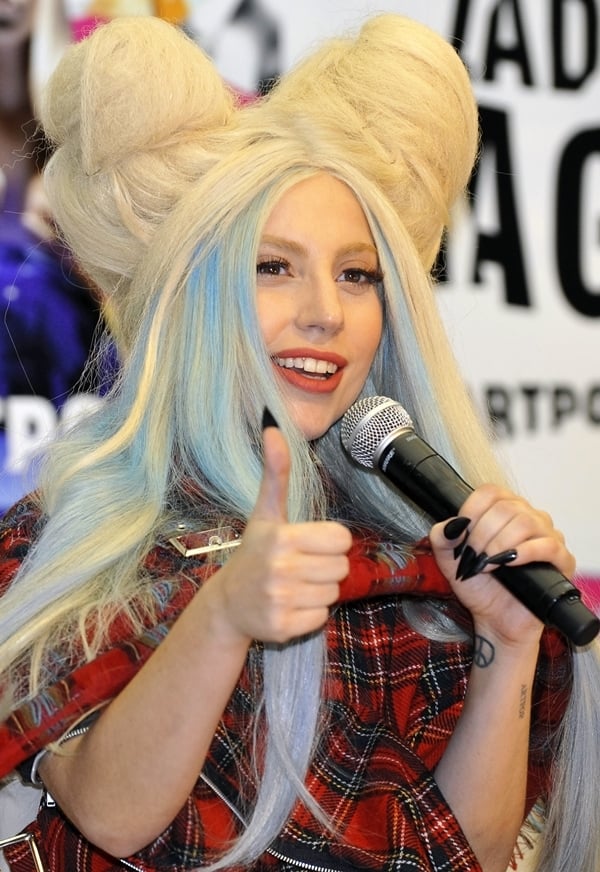 Lady Gaga at the press conference for Artpop held at Roppongi Academy Hills in Tokyo, Japan, on December 1, 2013
Apart from answering questions about her new album, Gaga also unveiled the "Gagadoll" — a life-sized silicon doll made in her image and created by a Japanese love doll maker, Orient Industry. There were four Gaga dolls, and they were dressed in very Gaga-like costumes, even wearing those sky-high platform shoes that the fashion-forward singer pioneered.
These replica dolls also feature technology implanted in their chests, which allow them to play some of Gaga's songs and messages. Users can rest their ears on the doll's chest, and it doubles as a listening station and cuddle buddy, too. This latest Gaga invention is just genius and creepy at the same time. The prototypes are used only for promotional purposes and are currently not for sale.
Watch this slightly creepy video of how the Gagadoll is made: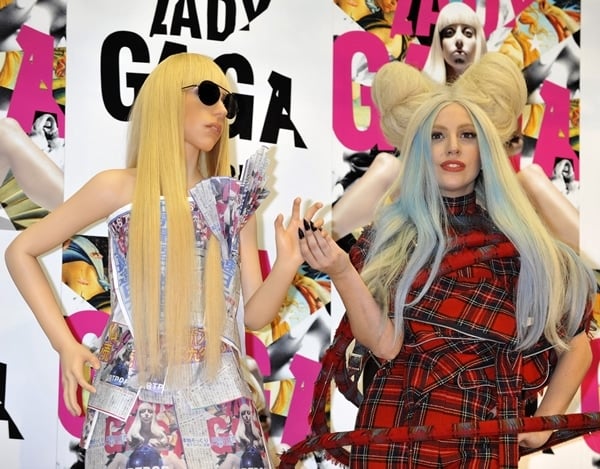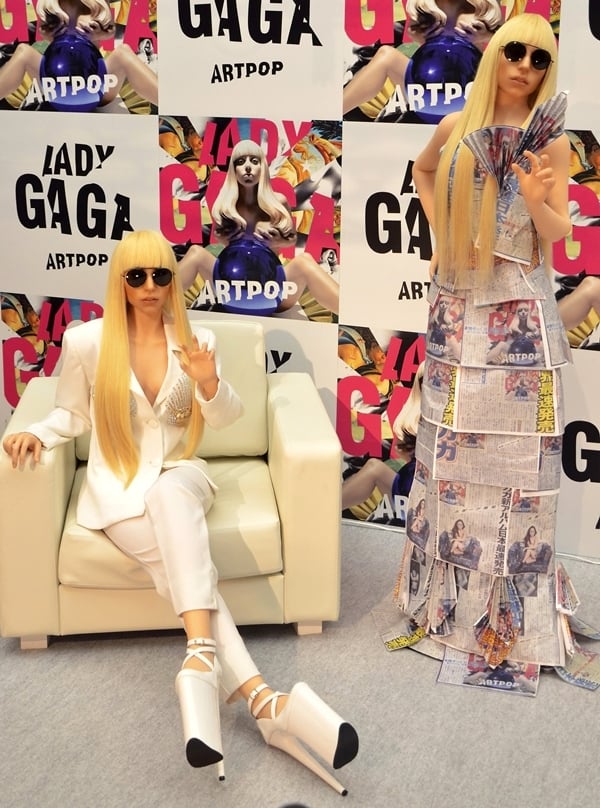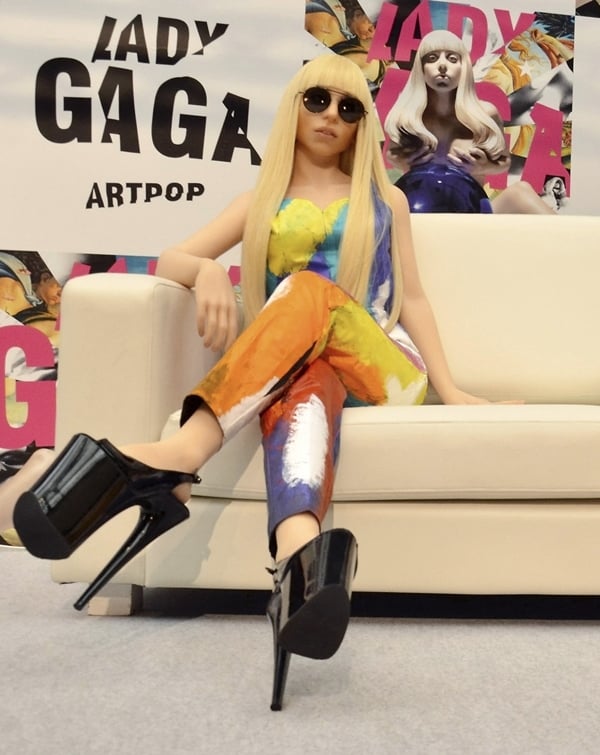 If you love Gaga's plaid/tartan look, consider the following Alice + Olivia alternative: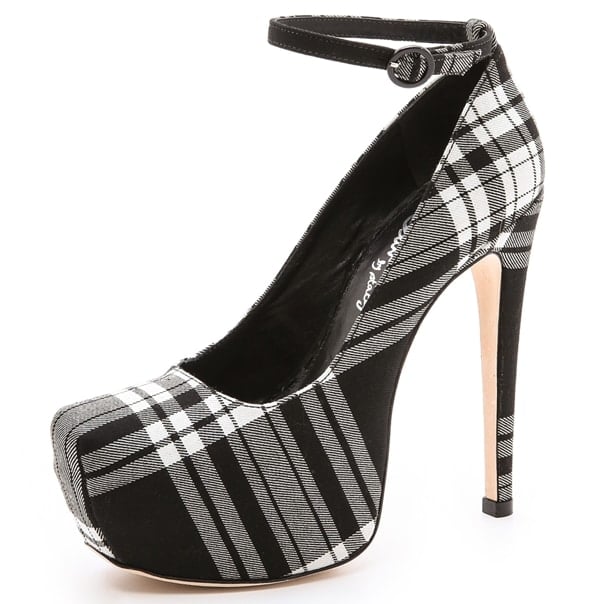 Alice + Olivia Lolita Plaid Platform Pumps, $360
Credit: Kento Nara/Future Image/WENN