Superstar Lady Gaga got the cameras snapping away more than usual in a commando ensemble!
Lady Gaga accidentally flashing her lady bits at certain angles in a Gareth Pugh belted leather trench dress with a high front slit
Her lack of underwear combined with the high front slit on her Gareth Pugh belted leather trench dress caused her to expose her private parts in certain unrehearsed angles.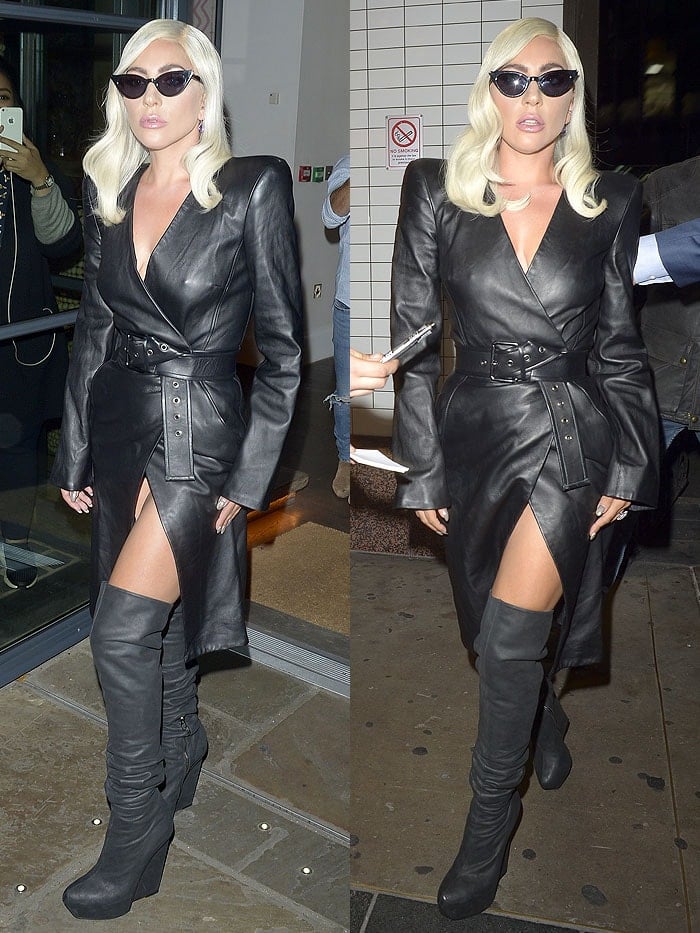 Lady Gaga flashes her vagina while leaving the Ham Yard Hotel in London, England, on September 26, 2018
Do you think the provocative pop star's wardrobe malfunction was intentional? She is trying to drum up publicity for "A Star is Born," after all.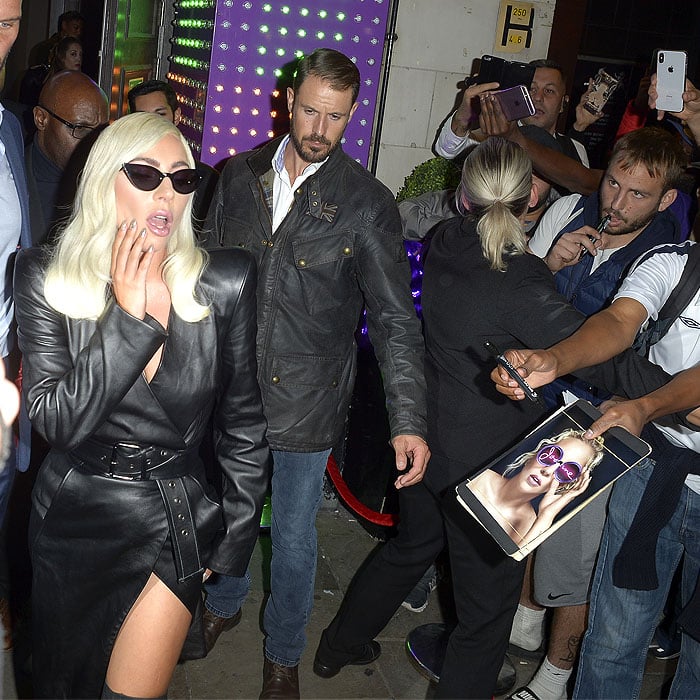 Lady Gaga reacting to the reception fans and paparazzi give her outside her London hotel
A pair of black leather thigh-high boots with Gareth Pugh's distinct inset-wedge platforms rounded out Lady Gaga's look. You can buy clothing and shoes from the English fashion designer on Amazon.
Lady Gaga in an all-black Gareth Pugh ensemble that matches her black Mercedes-Benz
While we love seeing Gaga in her signature sky-high heels, we kind of wish her boots were a little less slouchy. Or at least made of a leather material that matched the blackness of her leather trench dress.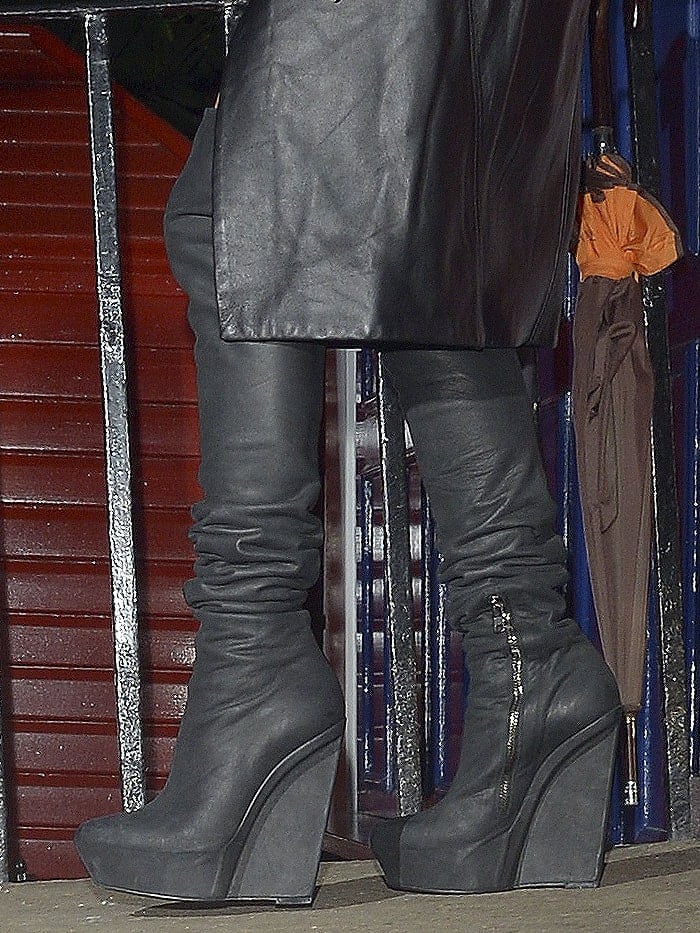 Lady Gaga navigating stairs in Gareth Pugh slouchy wedge-platform thigh-high boots
Lady Gaga is really living up to the "star" part of the title of her upcoming movie. Rave reviews are starting to come in and rumors are swirling that she might be even a contender for the Oscars Best Actress Award!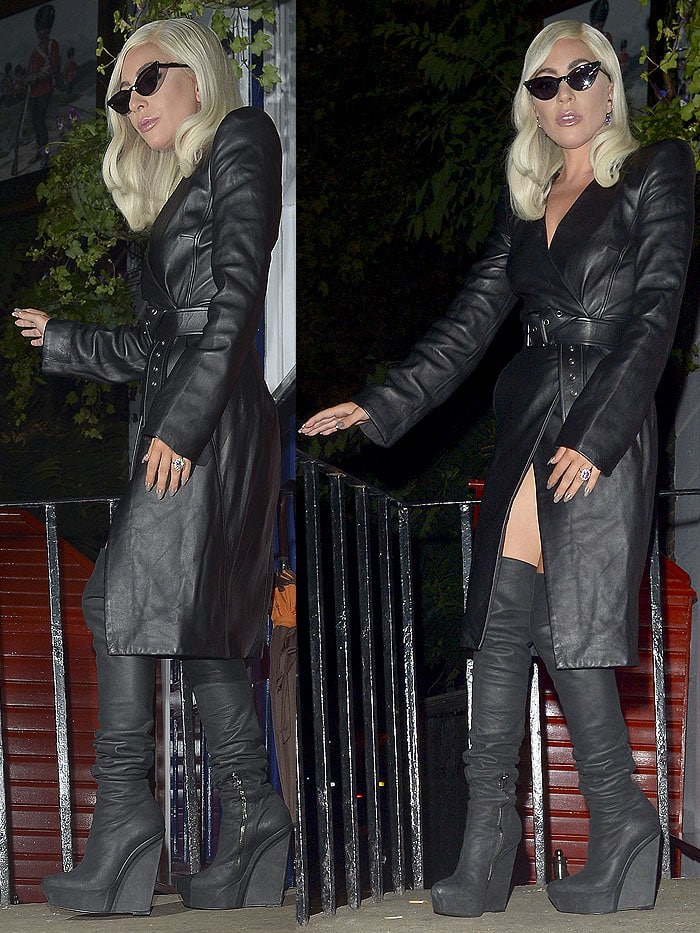 Lady Gaga in a black-leather belted trench dress and black-leather thigh-high wedge-platform boots both by Gareth Pugh
Credit: WENN