In a July 2013 interview with WWD, Lady Gaga discussed the hip surgery that waylaid her and put her out of the public eye, starting in February. She broke her hip during the Born This Way Ball world tour, which started in 2012 and ended on February 13, 2013, due to her injury.
"My injury was actually a lot worse than just a labral tear," revealed Gaga.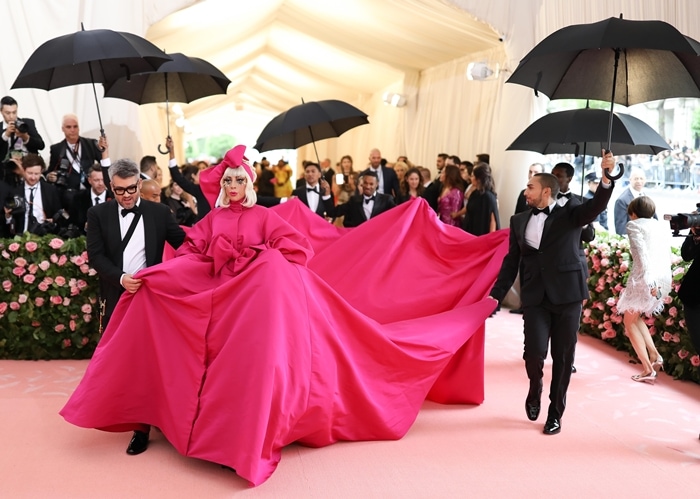 Lady Gaga wearing a giant pink dress by Brandon Maxwell at the 2019 Met Gala Celebrating Camp: Notes on Fashion at Metropolitan Museum of Art on May 6, 2019, in New York City
"I had broken my hip. Nobody knew, and I haven't even told the fans yet. But when we got all the MRIs finished before I went to surgery there were giant craters, a hole in my hip the size of a quarter, and the cartilage was just hanging out the other side of my hip."
She continued, "I had a tear on the inside of my joint and a huge breakage. The surgeon told me that if I had done another show I might have needed a full hip replacement. I would have been out at least a year, maybe longer."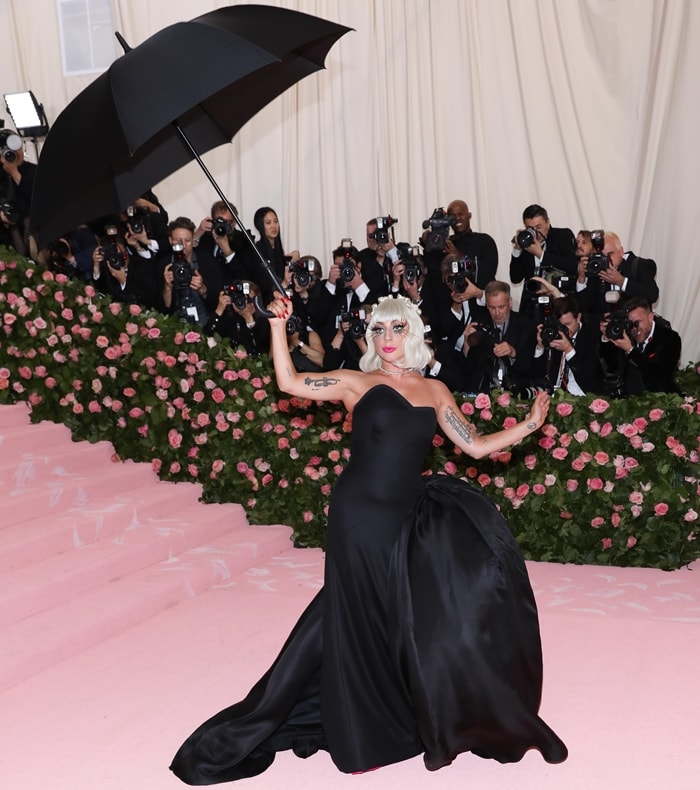 Lady Gaga wears an all-black ensemble with a matching umbrella at the 2019 Met Gala
"I had six months to beef up my brain and my body. I got to put a giant white or black sheet of paint over my whole canvas and I got to review ARTPOP again. I was given the time to really be creative because it's a gazing process, it really is. I have to gaze into the work for long periods of time for it to be good."
In October 2013, Lady Gaga was in the UK to promote her upcoming album, "ARTPOP."
Lady Gaga arrives at a studio in London on October 29, 2013
We had already covered her assault on Germany (see here and here), and the artist formerly known as Stefani Joanne Angelina Germanotta was working harder than ever to shock and surprise.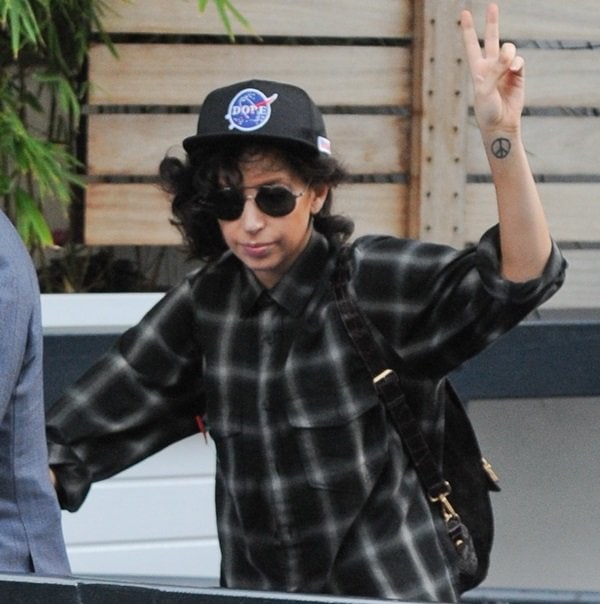 Lady Gaga flashes a peace sign and her peace sign tattoo as she arrives at ITV Studios in London
Gaga arrived at ITV Studios in London wearing a simple plaid shirt paired with sunglasses and a baseball cap. What stood out were, of course, her black PVC boots, the towering height of which put her at risk of another hip surgery if she were to fall.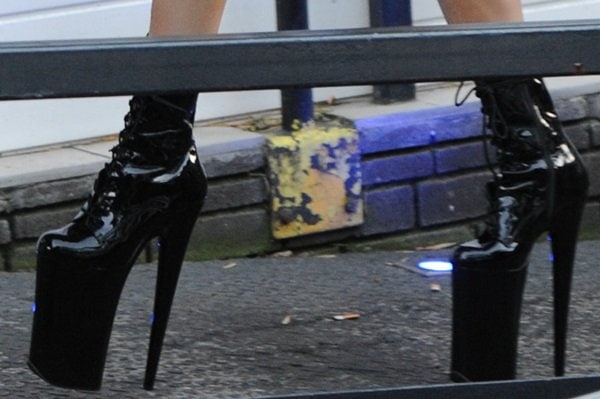 Lady Gaga wears a pair of towering PVC boots on her feet
The then 27-year-old underwent hip surgery in February and was forced to cancel a number of shows on her Born This Way tour.
Still, using a wheelchair gave her the opportunity to rock a number of outlandish outfits. Not only that; we also found out that Louis Vuitton makes wheelchairs.
Would you be able to walk in Lady Gaga's PVC boots?
Credit: WENN / Andres Otero