Stefani Joanne Angelina Germanotta is currently in the UK to promote her upcoming album, ARTPOP. We've already covered her assault on Germany (see here and here), and as far as we've seen, Lady Gaga is working harder than ever to shock and surprise.
Arriving at the ITV Studios in London, she wore a simple plaid shirt paired with sunglasses and a baseball cap. What stood out were, of course, her black PVC boots, the towering height of which put her at risk of another hip surgery if she were to fall.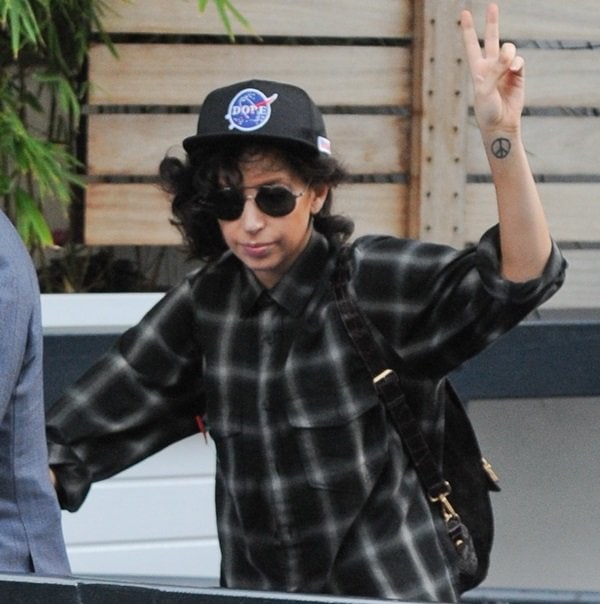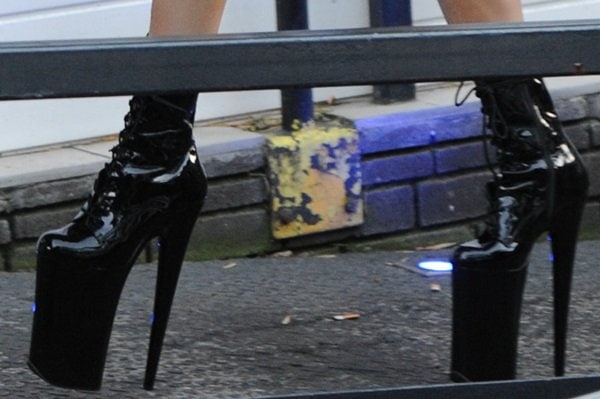 Lady Gaga arriving in a non-fancy getup at a studio in London on October 29, 2013
The 27-year-old underwent hip surgery in February and was forced to cancel a number of shows on her Born This Way tour.
Still, using a wheelchair gave her the opportunity to rock a number of outlandish outfits. Not only that; we also found out that Louis Vuitton makes wheelchairs.
Would you be able to walk in Lady Gaga's PVC boots?
Credit: WENN