If you had any doubt about Lady Gaga's meat outfit at the 2010 MTV VMAs, the answer is yes, everything from the hat to the dress to the shoes to the clutch, was made of real, 100% from-an-animal meat.
Lady Gaga's meat dress, meat shoes, meat hat and meat clutch at the 2010 MTV Video Music Awards
Below are pictures of the Lady Gaga's meat ensemble from many angles.
Before you view them, please make sure that your breakfast/lunch/dinner or whatever has already nicely settled in your stomach.
Lady Gaga at the 2010 MTV Video Music Awards held at the Nokia Theatre L.A. on September 12, 2010
And of course, we have close-ups of her meat platform booties, which, as disgusting as they are, are necessary to post on our shoe-focused blog.
Lady Gaga's meat platform booties
Franc Fernandez, the Argentinian designer of this, um, imaginative dress told MTV in an interview that his creation was made from a meat called "matambre".
He's not sure what it translates to in English but he swears that it was a very clean, sweet-smelling, non-bloody type of meat based on his experience of draping, sewing and putting the dress together in two days.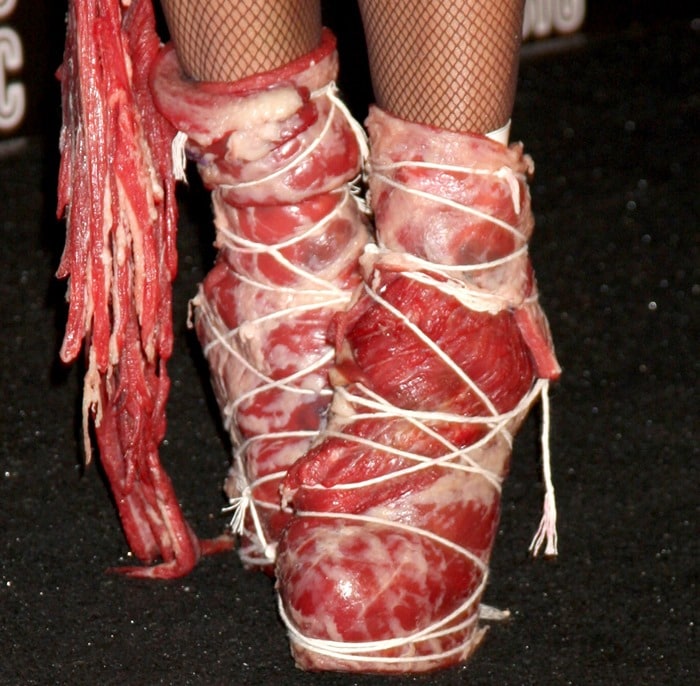 Lady Gaga's meat-wrapped tootsies
He also says Lady Gaga told him that it was very comfortable and it didn't stick, run, or leave a bloody trail at all the whole time she was wearing it at the VMAs. However, the popular entertainer is of course used to wearing wild and crazy shoes.
Curious to find out more about this dress like if it was heavy, how it felt on Lady Gaga or if it will "go bad"?
Suddenly, these following bacon shoes don't seem all that gross anymore:
Keds Champion Slip On Bacon Shoes, $60.00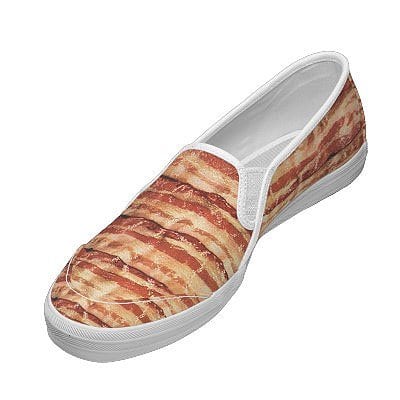 PRO-Keds Royal Hi Bacon Shoes, $73.15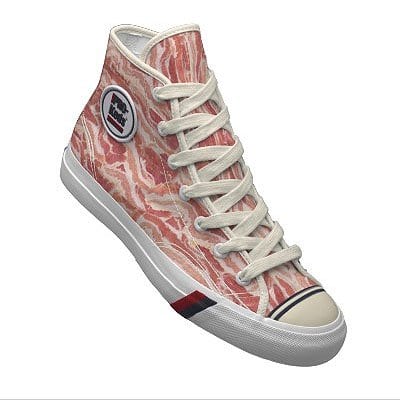 CafePress Bacon Flops, $16.99 at Amazon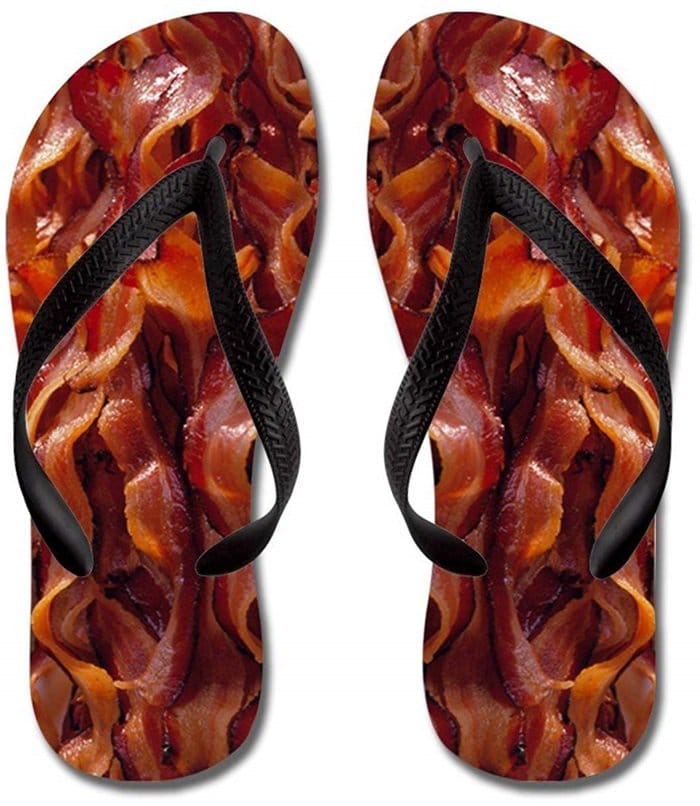 There's a whole slew of them from bacon to eggs to waffles to your entire breakfast!
Credit: FayesVision/WENN/Nikki Nelson