Lady Gaga flew to Los Angeles on Tuesday afternoon in preparation for her performance at the Oscars this weekend. Gaga has been dressing in regular clothes since the start of her jazz era, but yesterday might be the most normy she's ever looked. She donned a white shell top cut in a trendy cropped length. A matching white miniskirt aided in baring the requisite midriff skin, while platinum blond hair and white bug-eye shades rounded out her all-white look. Her long talons were free from any nail art and were only painted a sheer white color.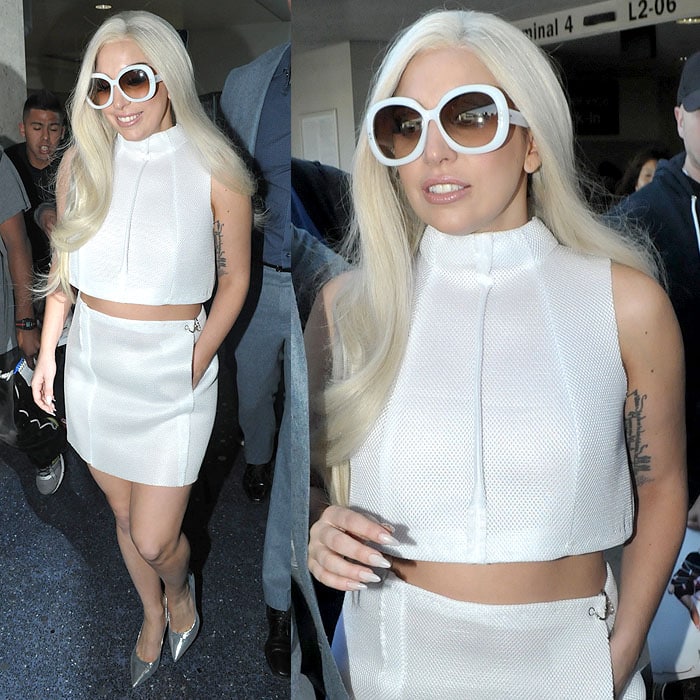 Lady Gaga arriving at Los Angeles International Airport in Los Angeles, California, on February 17, 2015
Lady Gaga making her way through the paparazzi at LAX
Could this toned-down and more mainstream way of dressing be a sign that Gaga really is ready to settle down? The 28-year-old entertainer got engaged to her long-time beau, Taylor Kinney, on Valentine's Day and even shared a closeup pic of her Lorraine Schwartz heart-shaped diamond engagement ring on Instagram.
Lady Gaga showing off her engagement ring from long-time beau Taylor Kinney in an Instagram pic captioned, "He gave me his heart on Valentine's Day, and I said YES!" – posted on February 16, 2015
Lady Gaga kept her left hand and her engagement ring hidden inside her pocket the whole time, but we know that the expensive rock perfectly matched the sheen and sparkle of these metallic silver pumps on her feet: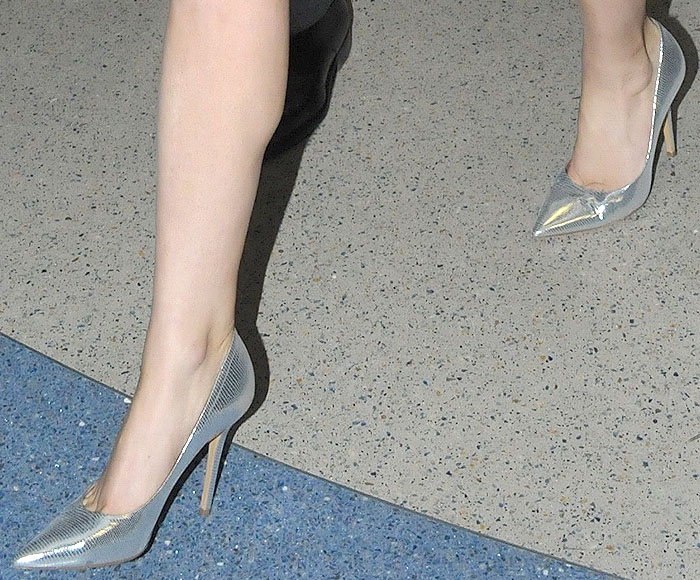 Lady Gaga wearing silver Salvatore Ferragamo pumps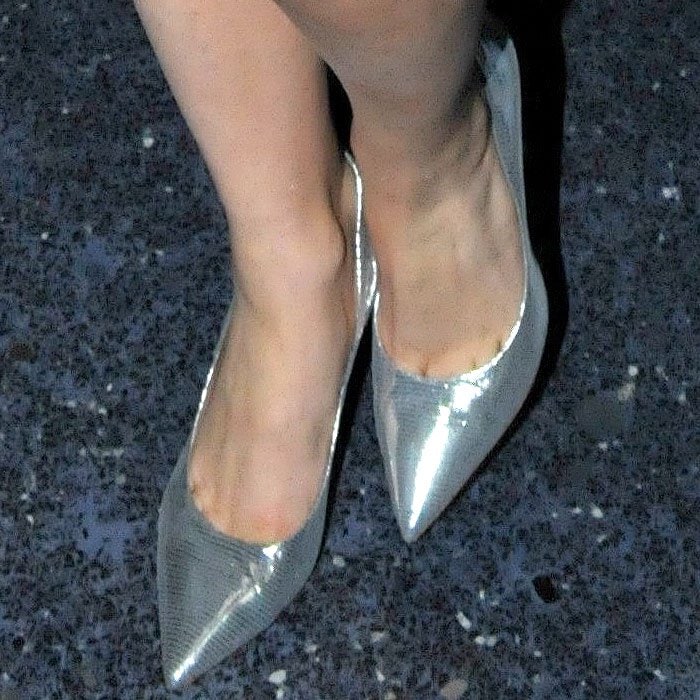 Salvatore Ferragamo "Susi" pumps in silver reptile print on Lady Gaga
Gaga's classic pointy-toe pumps are Salvatore Ferragamo's "Susi." The Susi pumps are available in a variety of colors and patterns, but they always come off as timeless and elegant.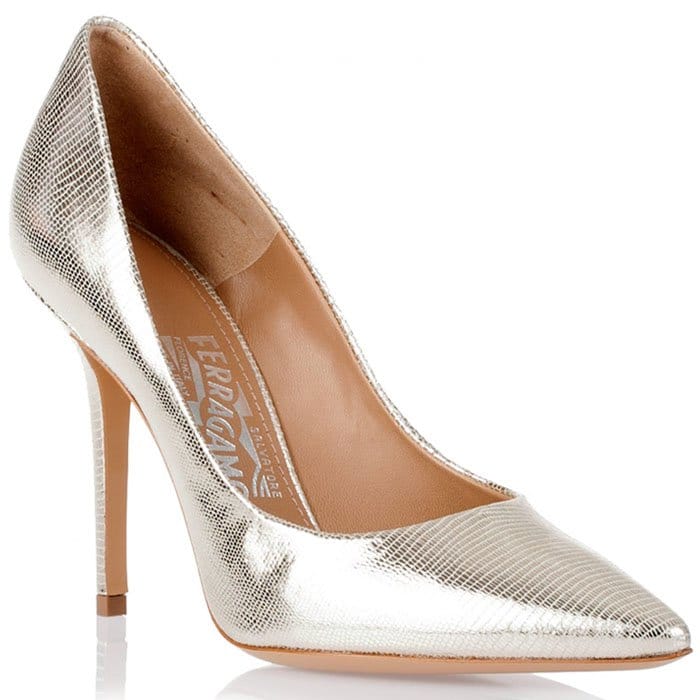 Salvatore Ferragamo "Susi" Pumps in Butter Platinum, $334 (before: $477)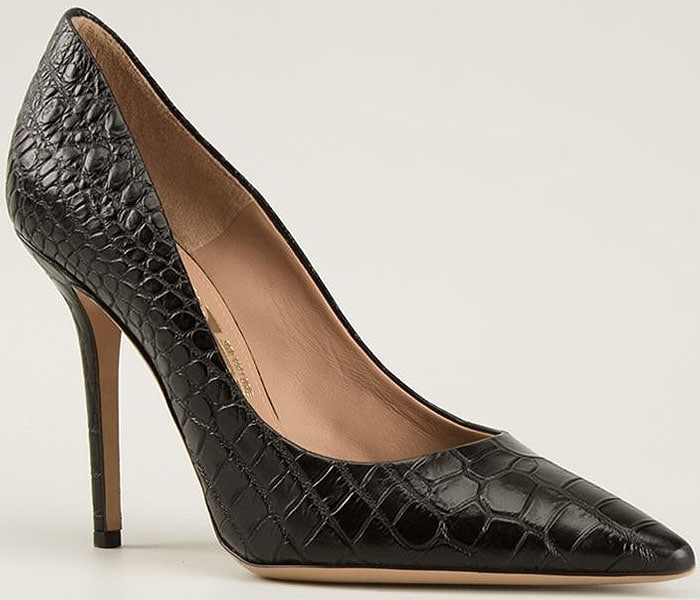 Salvatore Ferragamo "Susi" Pumps in Croc-Embossed Black Calf Leather, $466.35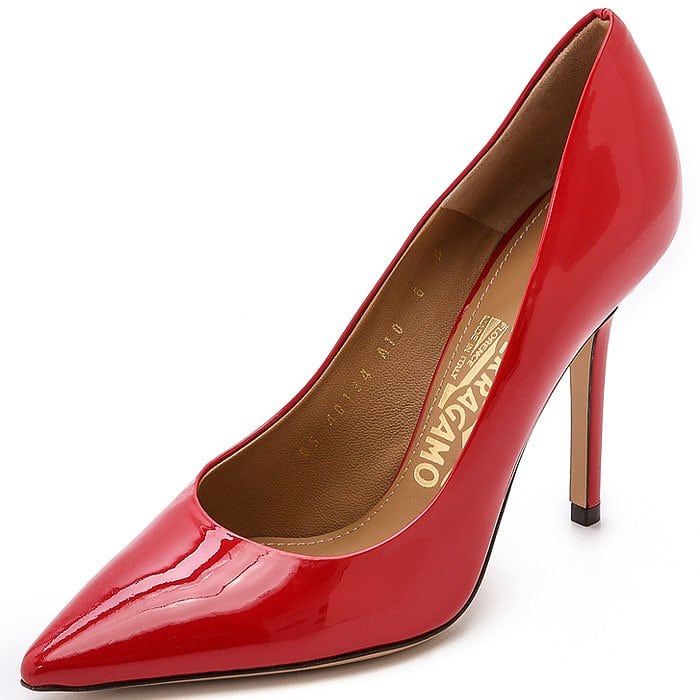 Salvatore Ferragamo "Susi" Patent Leather Pumps in Rosso, $575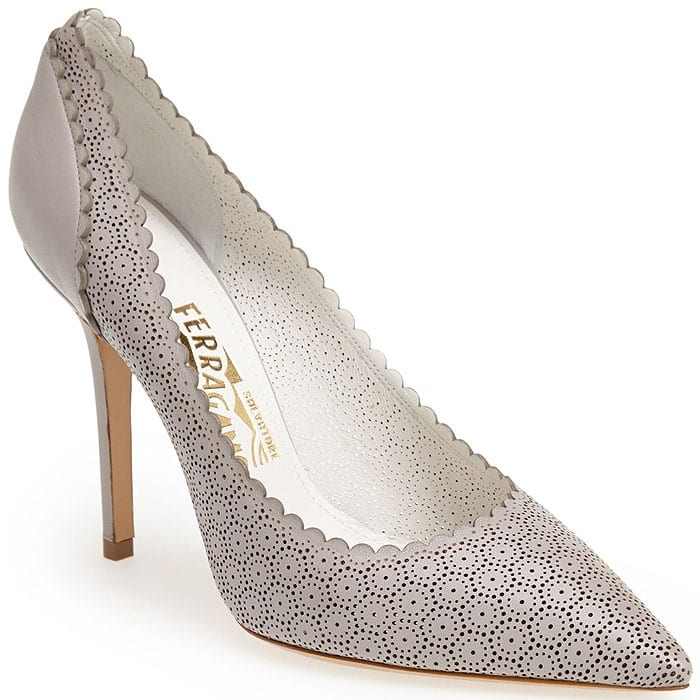 Salvatore Ferragamo "Susi" Laser-Cut Leather Pumps in Gray, $625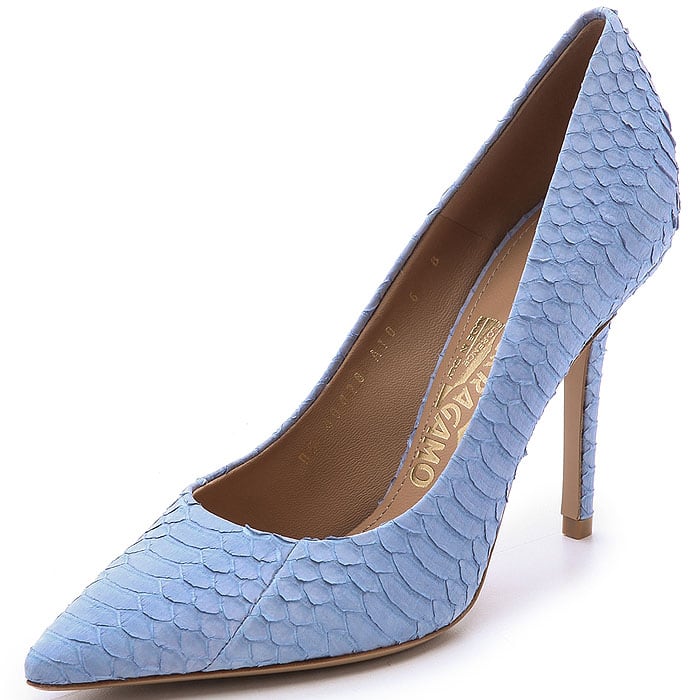 Salvatore Ferragamo "Susi" Snakeskin Pumps in Fleur Bleue, $795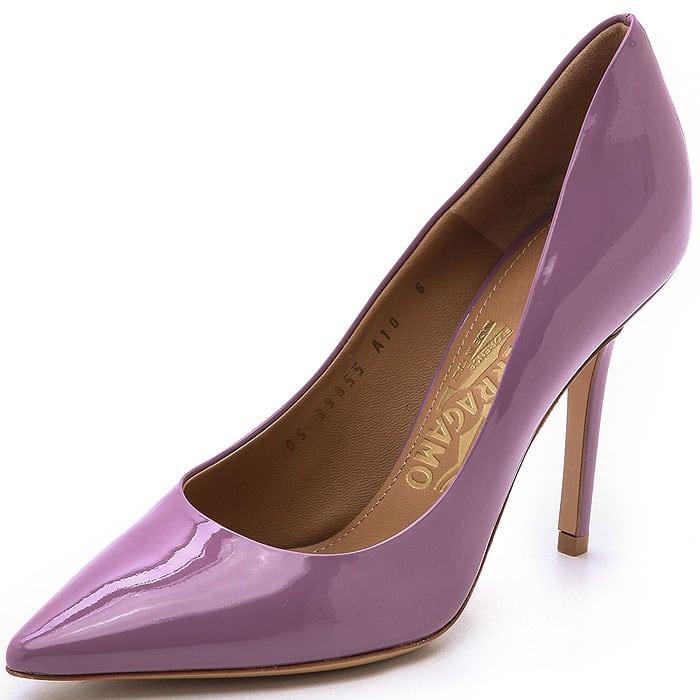 Salvatore Ferragamo "Susi" Patent Leather Pumps in Lila, $575
Credit: MONEY$HOT/WENN, Lady Gaga's Instagram