Even bit artists need to go back to their roots. Even though Lady Gaga has become one of the most recognized names in the industry, the artist formerly known as Stephani Germanotta recently made it a point to step away from the big crowds in order to drop her new single "Perfect Illusion."
Lady Gaga gave a surprise debut of her latest piece of work in a humble club in London — showing off some serious underboob while doing so.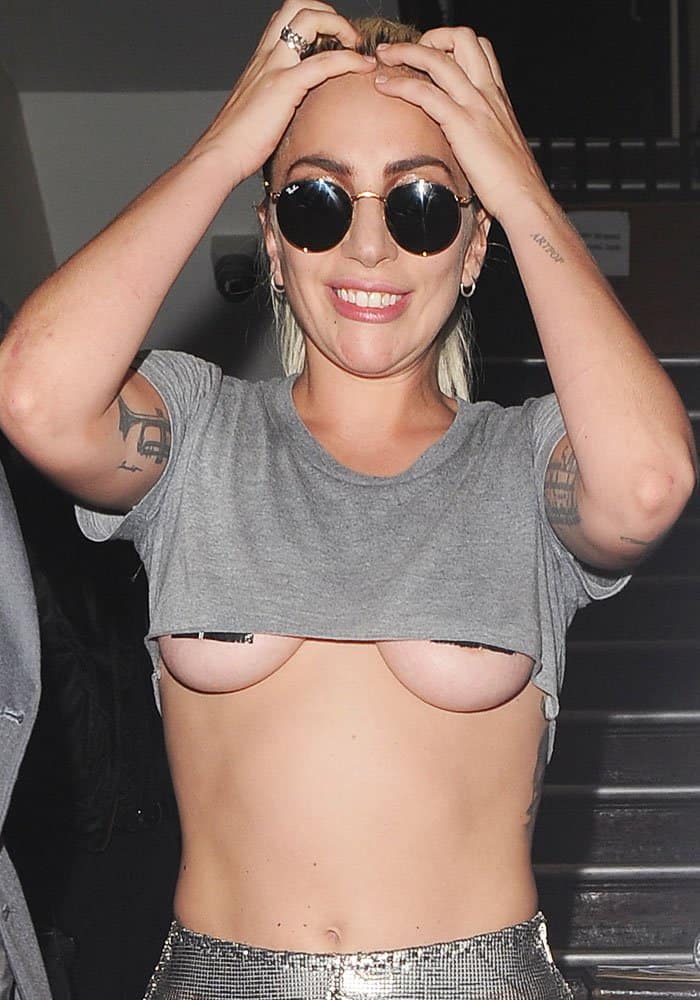 Lady Gaga leaves her hotel at midnight in London on September 10, 2016
Gaga wore a gray crop top that revealed some serious breast. The singer did strategically cover up a little bit, however, using black tape in place of nipple pasties.
The 30-year-old wore a pair of metallic cutoff shorts with her top, finishing the look with the Ray-Ban 50mm rounded sunglasses and a pair of Rag & Bone "Emil" leather ankle boots.
Rag & Bone "Emil" leather ankle boots
Lady Gaga gives a London fan a big hug as she exited her hotel
Lady Gaga left her London hotel in good spirits, even jogging over to her fans and stopping for a few photos and hugs.
Unknown to the entire world, Gaga would be dropping her first performance of her latest song "Perfect Illusion,"which was initially believed — despite Gaga's denials — to be a song about her ex-fiancé Taylor Kinney.
Perhaps her fame is her "perfect illusion?"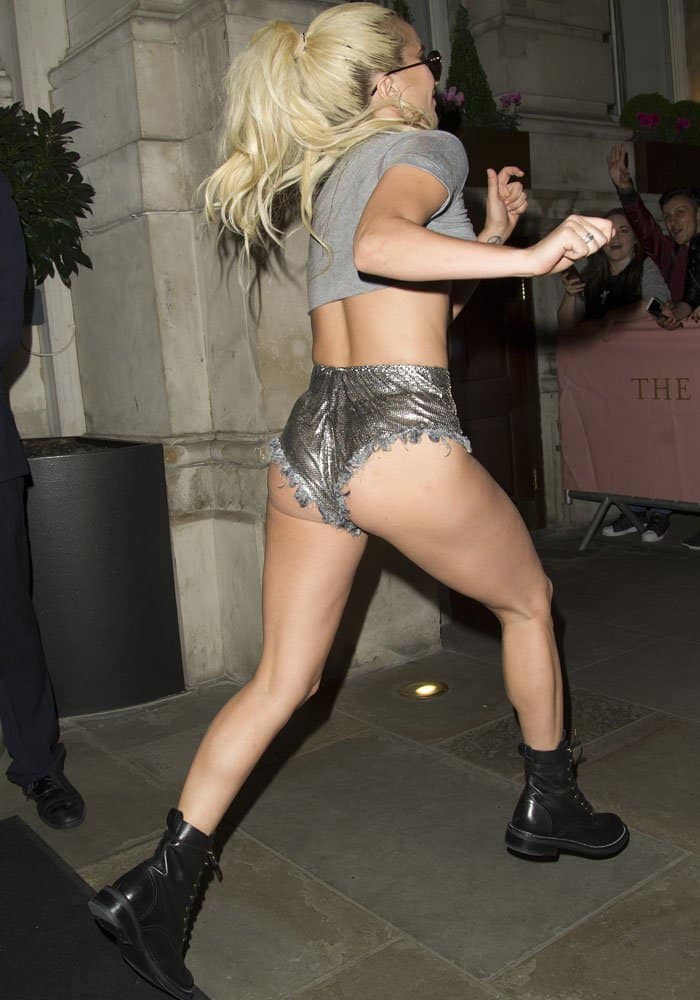 Lady Gaga playfully makes a run for it as she headed out for her surprise debut performance
Grab Lady Gaga's debut performance boots by Rag & Bone at The Outnet.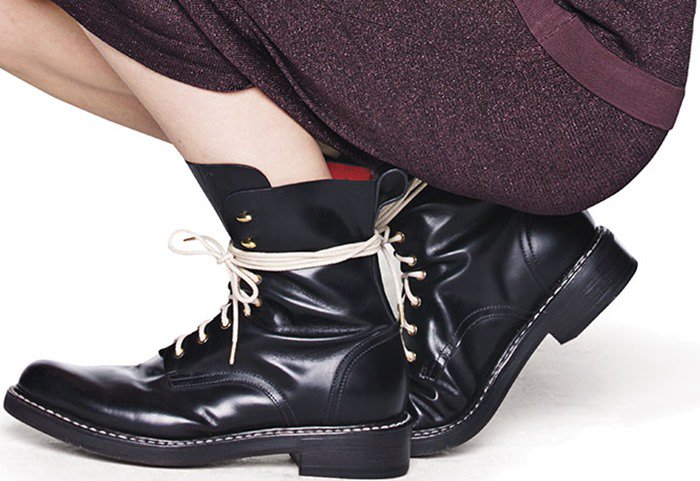 Rag & Bone "Emil" Combat Boots, $292.50 (original: $650) at The Outnet
Credit: Tim McLees / Will Alexander / WENN