Is there something in the water?
Not only did Miley Cyrus surprise us by looking relatively normal at an award show in Germany, but Lady Gaga also recently decided to keep the craziness to a minimum as she opened an H&M store in New York City on Thursday.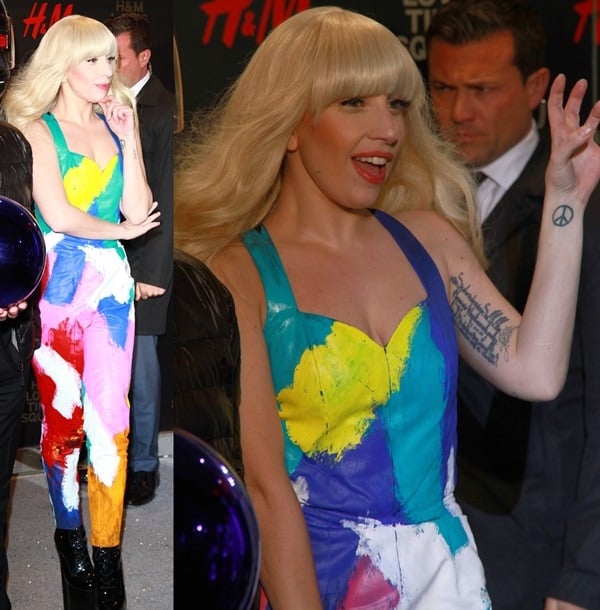 Lady Gaga shows off her blonde hair and tattoos at the opening of the Epic H&M Store in New York City's Times Square on November 14, 2013
The American singer donned a hand-painted Kerin Rose Gold jumpsuit paired with black platform heels.
The self-proclaimed queen of custom crystal accessories for celebrities, Kerin Rose Gold is the designer and founder of the New York City-based luxury eyewear line, A-Morir.
Lady Gaga holds a giant pair of scissors for the opening of the new H&M store in Times Square
She wore her bleached blonde hair down and ditched the accessories, choosing to show off her arm tattoos instead.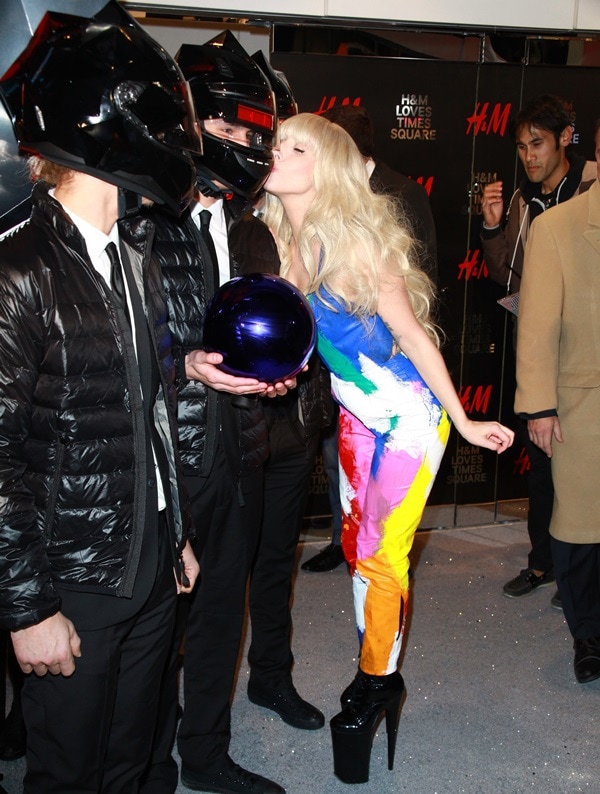 Lady Gaga wears a Kerin Rose Gold jumpsuit during an H&M store opening
While Lady Gaga has a team that helps her create crazy outfits that will stir attention, for the opening of H&M's new flagship store in New York the 27-year-old looked surprisingly normal.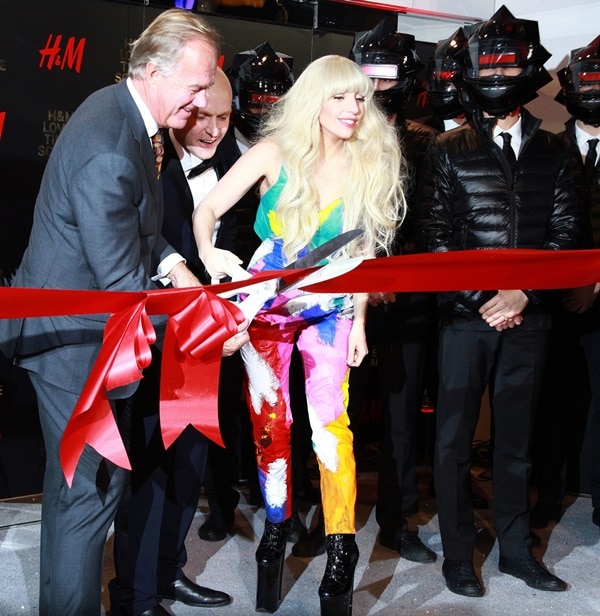 Lady Gaga cuts the ribbon to open the new H&M store while wearing a Kerin Rose Gold jumpsuit
How do you like her brightly colored jumpsuit and wavy blonde hair? Would you be able to walk in her heels?
If you're interested in getting a more wearable jumpsuit, perhaps one of these alternatives from Shopbop will do: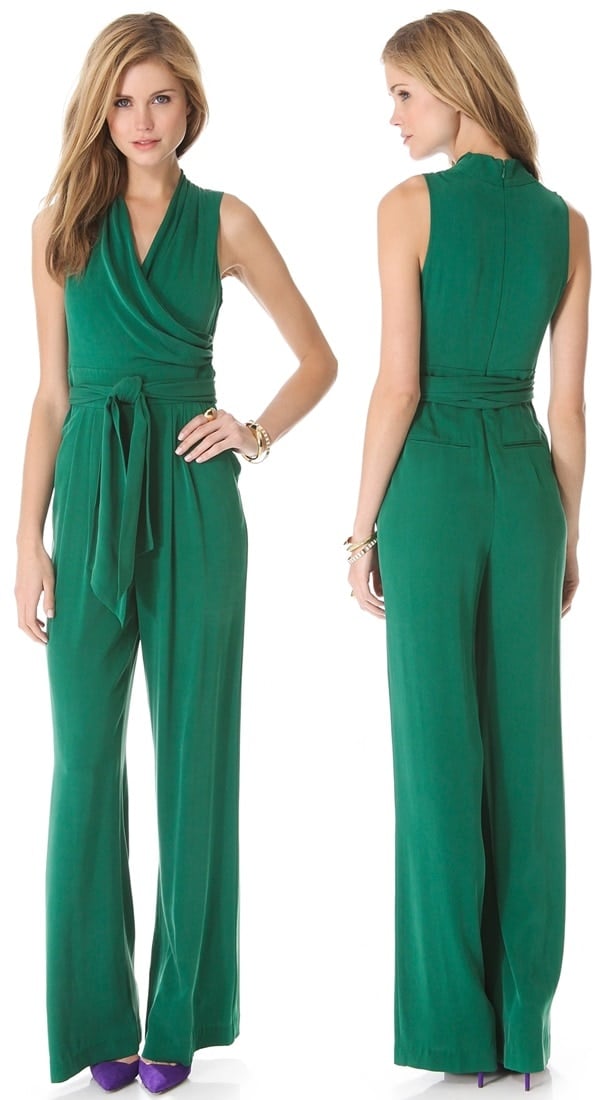 Catherine Malandrino Favorite Jumpsuit, 395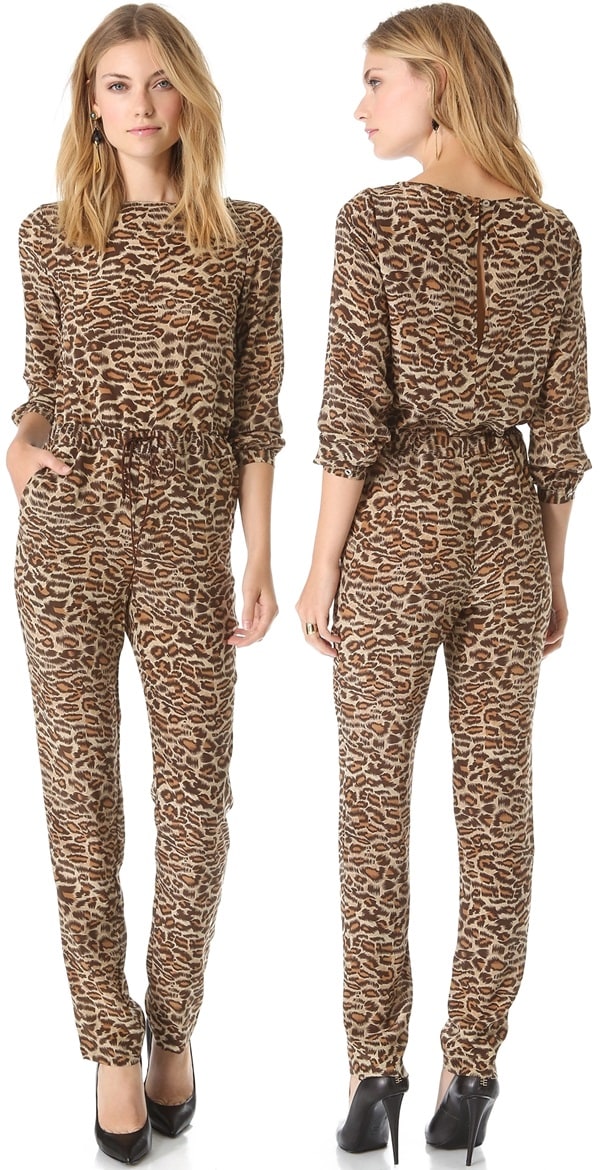 ONE by Amour Vert Leopard Jumpsuit, $278
Otte Sleeveless Jumpsuit, $276
Credit: PNP / WENN