Rita Ora recently told The Sun that she is "rounding up the troops" to create a remake of the song "Lady Marmalade," which was recorded by Christina Aguilera, Mya, Pink, and Lil' Kim in 2001 for the Moulin Rouge! soundtrack.
Written by Bob Crewe and Kenny Nolan, it was also a popular hit when it was first released in 1974 by the American girl group Labelle.
Rita Ora arrives at the aquatic-themed Mayfair restaurant Sexy Fish in London on October 8, 2015
"It's always been my goal to create another Lady Marmalade. I'm trying to round up the troops," Ora told The Sun. "I think it would be me, Miley Cyrus, Charli XCX—she'd be fun—and Iggy."
However? It looks like Iggy Azalea wants nothing to do with the project. The Australian rapper, who claims to have some Aboriginal (Indigenous Australian) ancestry, shut Rita down in front of her almost-six million Twitter followers.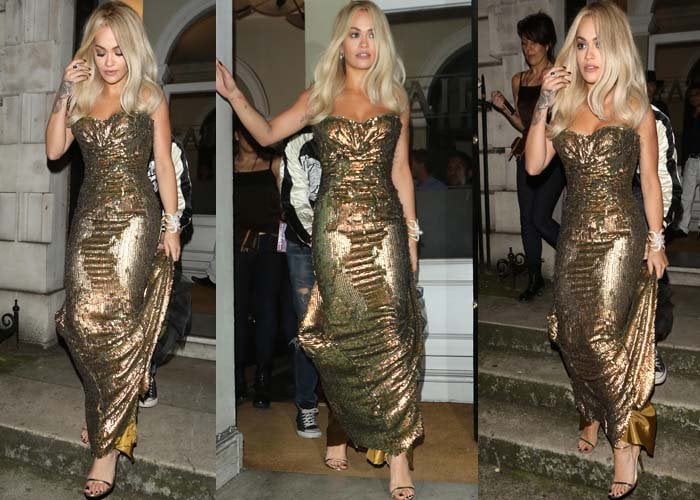 Rita Ora brushes her blonde hair out of her face as she arrives at a London restaurant
Rita has yet to make a comment about Iggy's very-public dissent and seems to be keeping herself busy with promotions. The 24-year-old was spotted at London's new hotspot Sexy Fish for a performance.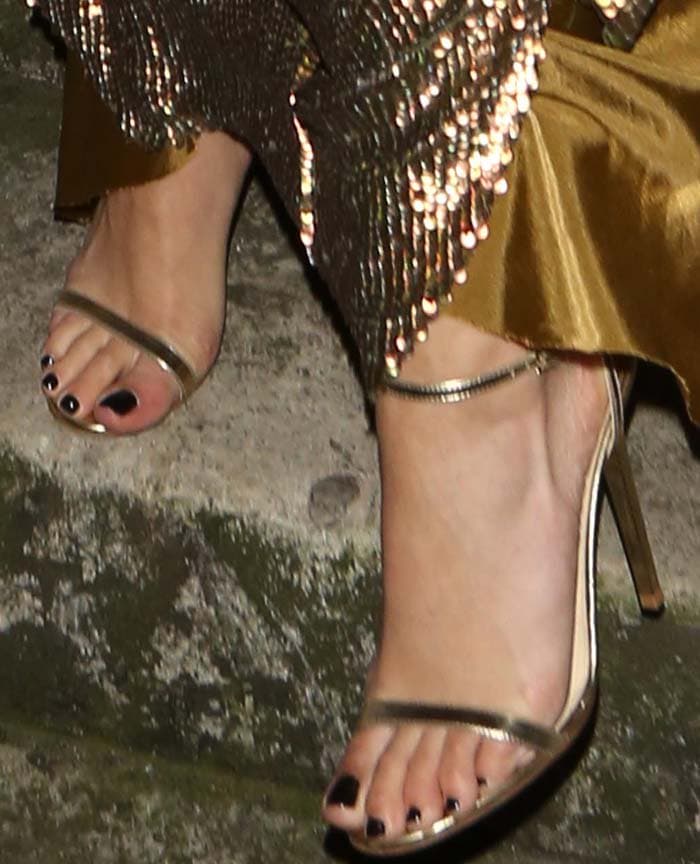 Rita Ora's sexy feet in strappy metallic sandals
Iggy specifically said that she wants to stay out of the "Lady Marmalade conversation," and that she had nothing to do with Rita's idea.
Ouch. It's a good thing Rita still has a lot of good stuff on her plate.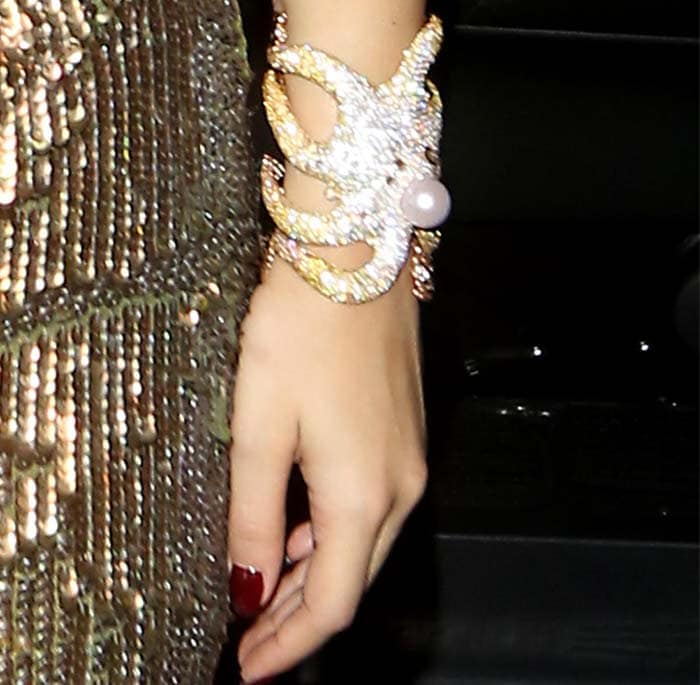 Rita Ora shows off a sparkling octopus-style wrist cuff during a London outing
The pop star recently wore an all-gold ensemble to her London performance, matching her metallic heels with a very flashy gold dress.
Rita Ora clutches a microphone and performs in a sparkling gold dress
Is there something else brewing between the two? See Iggy's tweet and judge for yourself:

Rapper Iggy Azalea wants nothing to do with Rita Ora's Lady Marmalade cover
Meanwhile, you can imitate Rita's London look by grabbing a pair of metallic gold sandals for yourself at Zappos or Nordstrom.
Manolo Blahnik Chaos Sandals in Gold, $725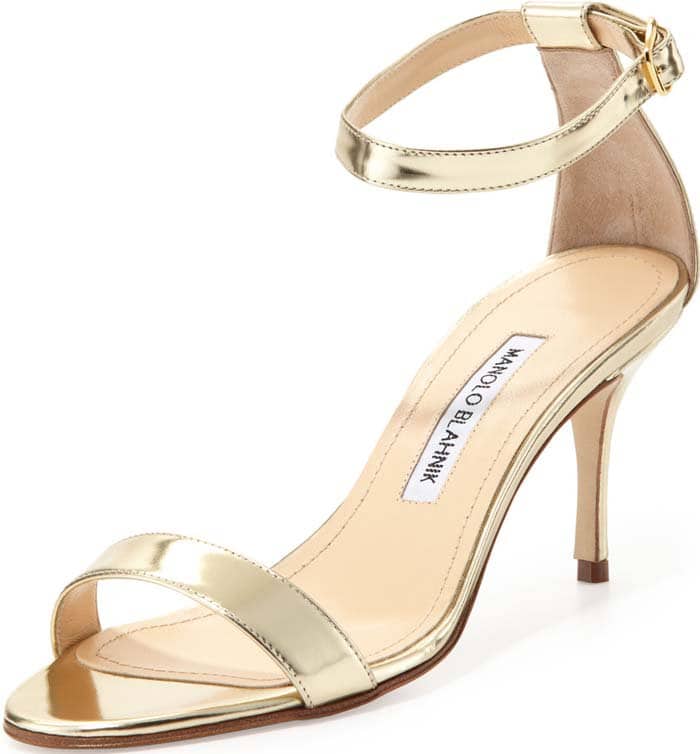 Saint Laurent Classic Jane Sandals in Gold, $695
Stuart Weitzman Nudist Ankle Strap in Pale Gold, $385 – $398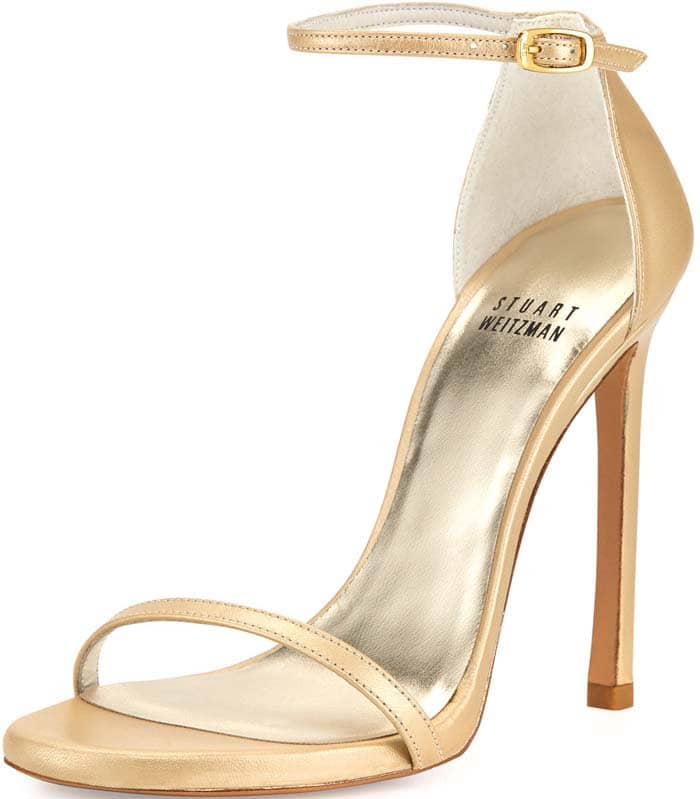 Credit: WENN