I think Gwen Stefani is looking her best these days, don't you? This picture was taken the other day while the singer and fashion entrepreneur was on her way home after visiting a friend.
Gwen Stefani wearing a plaid shawl collar jacket with lace-up boots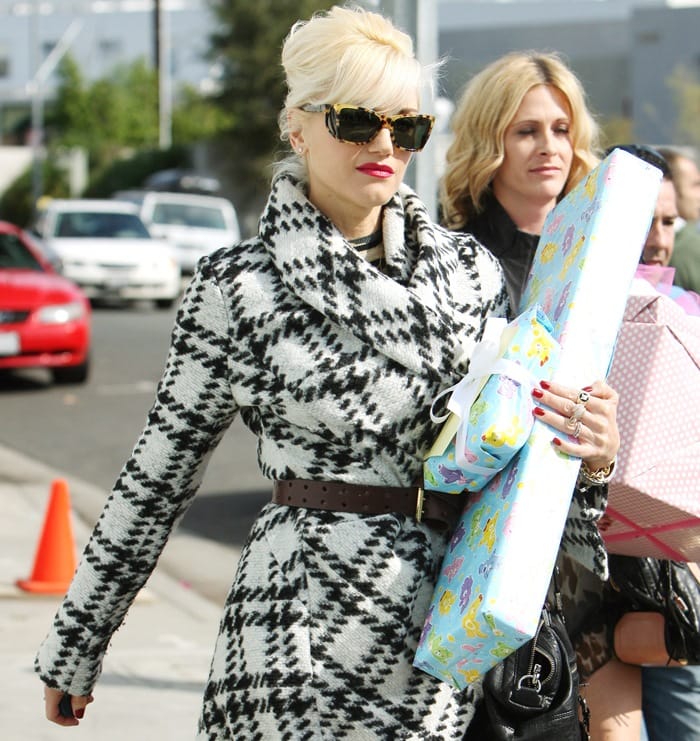 Gwen Stefani makes her way back to her car after attending a baby shower for a friend with other members of her band No Doubt in Culver City on November 7, 2010
Don't you love how glamorous she looked in her fall appropriate outfit? I like the plaid coat and how she toned down the polished ensemble with suede lace-up boots. Here's a closer look at the shoes:
Gwen's 'Prudence' lace-up boots from L.A.M.B.
They definitely do not look as interesting as the Alexander McQueens we saw on Taylor Momsen the other day. But that's what I like about them. It's a classic pair that you can wear with almost anything.
In case you're wondering, Gwen's boots are the 'Prudence' lace-up boots from her very own fashion line, L.A.M.B. They also come in brown.
L.A.M.B. 'Prudence' Lace Up Boots, $525 at Amazon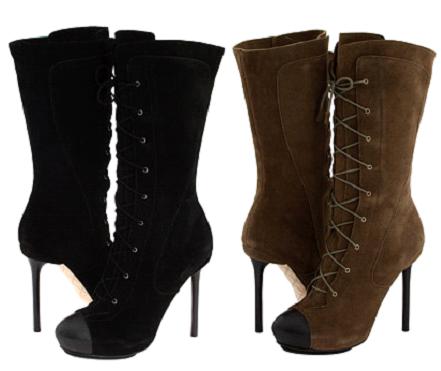 It is pricey, but like I said, it's a classic pair that is timeless. You won't feel so bad soon after buying it because you know you can use it many times. These boots are made for walkin', not just talkin'.
If you want Gwen's whole look, you can grab her coat too.
L.A.M.B. Plaid Shawl Collar Jacket, $445 at Shopbop
This plaid coat features a shawl collar and a leather hook-and-eye closure. Slant pockets at hip and asymmetrical edge at flounce hem.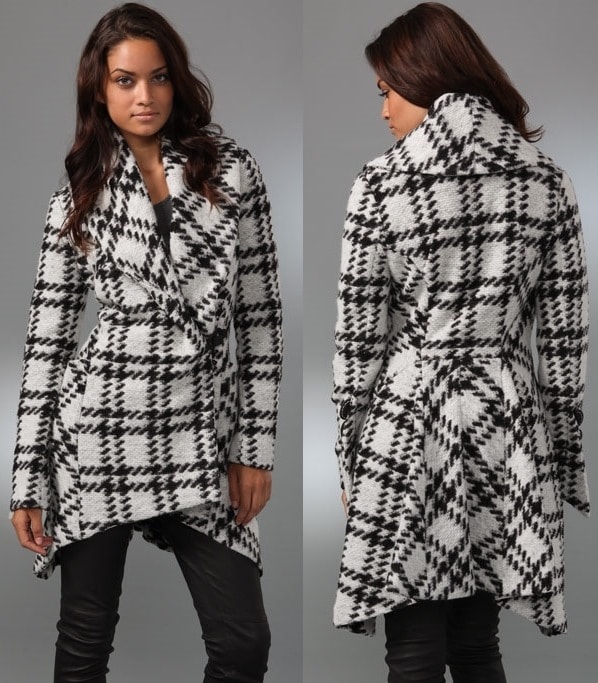 Credit: WENN