Lana Del Rey was spotted during Paris Couture Fashion Week in a pair of Salvatore Ferragamo heels. Her heels are called the 'Berg' and feature a gradient neutral suede striped upper with a modern cutout platform.
I'm a fan of vintage and retro styles, so not surprisingly I love Lana's look. However, while I usually like her flower child inspired headpieces, I am not too thrilled about her headband. That piece of criticism aside, I think Lana scored big time with her shoe choice.
Salvatore Ferragamo Berg Wedges, $1274.99 at Nordstrom
Do you agree that her short and sassy yet lady-like dress paired with these retro-inspired sandals perfectly? More importantly, how do you feel about the shoes themselves? The 'Berg' features chain detailing along the striped suede upper and the cutout heel has the word 'Ferragamo' engraved underneath.
I love the chicness of these cutout wedges. They'd go with everything from bell bottoms to cutoff jean shorts. I'm sure we'll see Lana in these fabulous sandals again before summer is over.
At the beginning of the year, we spotted the 25-year-old singer in another outfit that we want to share with you. A small wardrobe malfunction forced her assistant to make some small changes to her dress, but our focus was of course on the sexy Mary Jane shoes she had chosen for the occasion.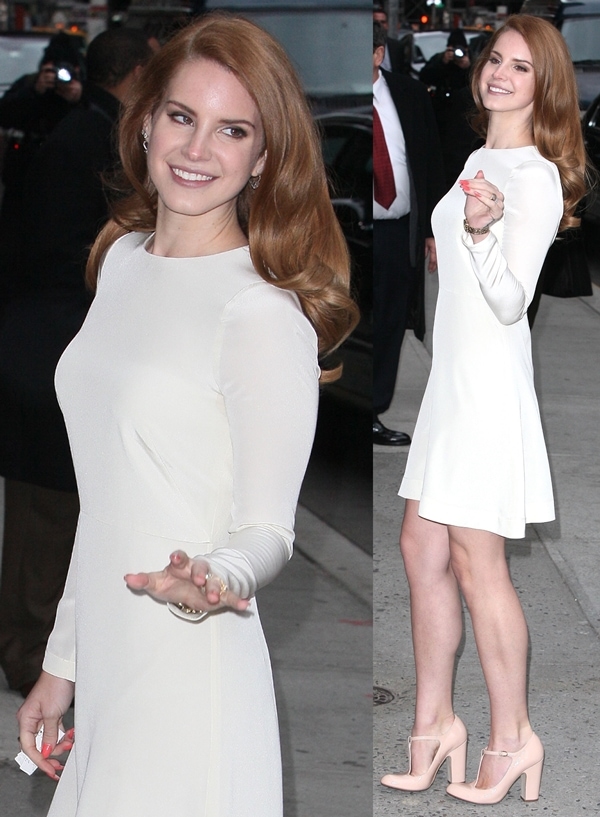 Singer Lana Del Rey arrives at 'Late Show with David Letterman' at Ed Sullivan Theater on February 2, 2012, in New York City
Singer Lana Del Rey's small wardrobe malfunction forced her assistant to make some changes to her dress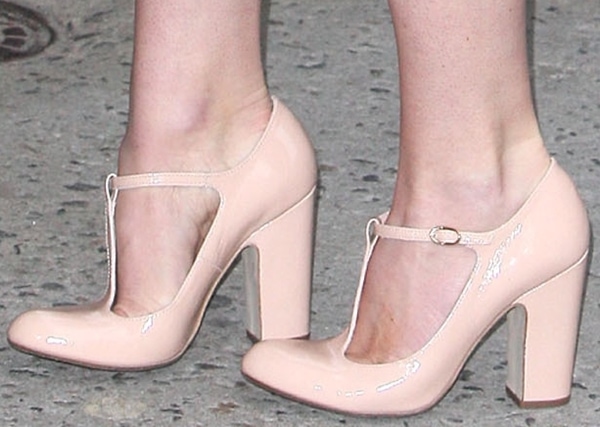 Lana Del Rey shows off her feet in sexy Mary Jane shoes
Credit: PNP / WENN