Earlier this week, Radar Online reported that Lana Del Rey wants to make her acting debut as her look-alike Priscilla Presley in the highly anticipated Elvis Presley biopic directed by Baz Luhrmann.
Lana Del Rey wore an embellished Gucci gown at The Fashion Awards 2018 in London, England on December 10, 2018
"Lana feels it's a role she was born to play," an insider told the American entertainment and gossip website. "She's had her agent badgering Baz for months now, hoping to get her cast."
According to Deadline, Austin Butler will play the role of Elvis Presley in the untitled drama that covers the music legend's growth from dirt poor singer to global icon. Tom Hanks will portray Presley's long-time Dutch-born manager, Thomas Andrew "Colonel Tom" Parker.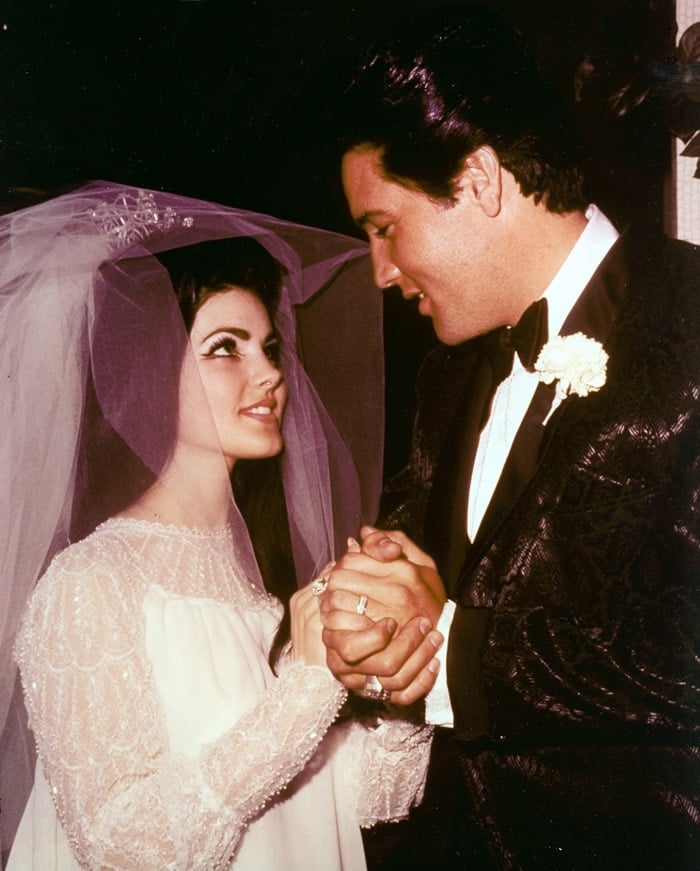 Elvis Presley and Priscilla Beaulieu married on May 1, 1967, in Las Vegas, Nevada
According to Radar's source, Baz Luhrmann is concerned about Lana's lack of acting experience.
"Baz is nervous because she hasn't exactly proved her acting chops, but it's her lifelong dream to break onto the big screen," the source explained, adding that "she's been driving her friend Kristen Stewart crazy, badgering her for method acting tips at every opportunity."
In her song "Body Electric" from her third EP, and second major-label release, Paradise, the songstress muses "Elvis is my daddy." Do you think she has what it takes to play Priscilla Presley?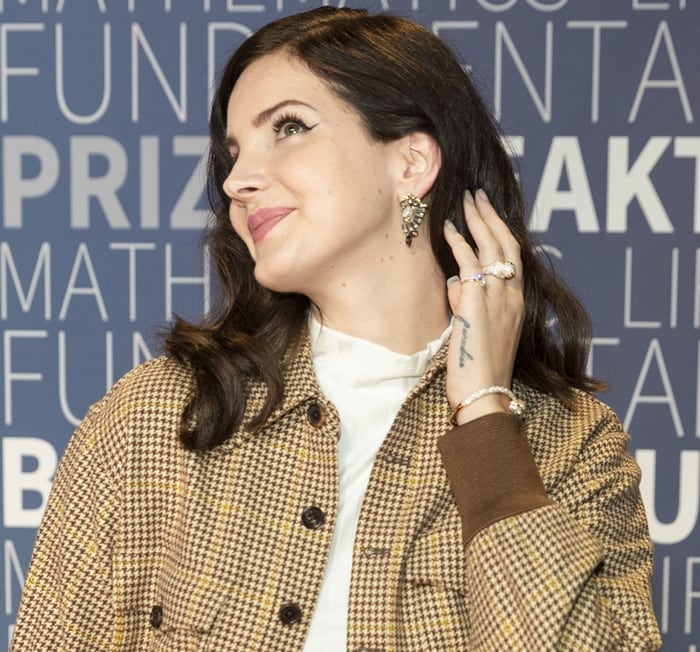 Lana Del Rey attends the 2019 Breakthrough Prize at NASA Ames Research Center on November 4, 2018, in Mountain View, California
In June 2012, Lana Del Rey was spotted by Just Jared out and about with gal pal Jaime King. The lovely brunette was fashionably dressed in a white fit and flare number, which flattered her curves and highlighted her luscious hair. She capped off the structured frock with a pair of really gorgeous neutral wedges.
The American singer-songwriter, whose real name is Elizabeth "Lizzy" Woolridge Grant, looked quite beautiful and put together in the ensemble; probably the best we've seen her in.
Salvatore Ferragamo 'Berg' Wedges, $1,700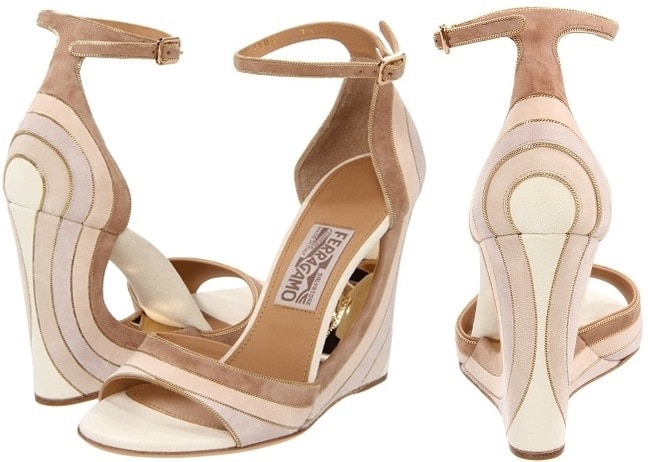 What do you think? Perfection, right? Nothing like a pair of exquisite neutrals to make your day.
Besides the obvious "keyhole" underneath the arch, the 'Berg' wedge features striped patches of suede material colored in gradated neutral tones. It is carefully embellished with thin gold chain strings all over, all the way around its ankle strap. This is a pretty sleek, ladylike, and sexy wedge; the kind you can wear from day to night.
Lana really loves this pair and also wore it during Paris Couture Fashion Week and to the GQ Men of the Year Awards.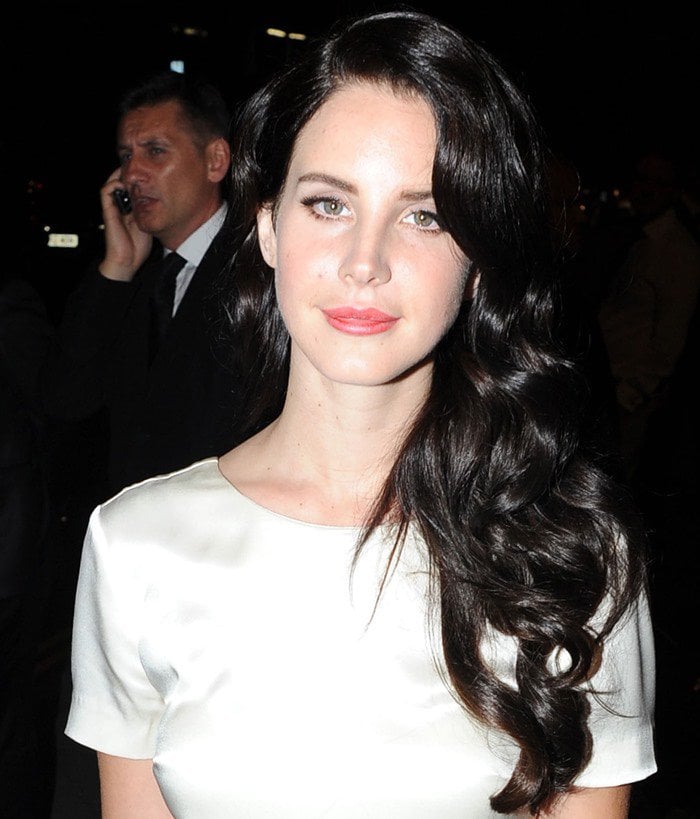 Lana Del Rey at the GQ Men of the Year Awards 2012 in London on September 4, 2012
At the latter show, she paired the wedges with a white satin Wayne Cooper gown and a diamante clutch by Salvatore Ferragamo.
Lana Del Rey in a floor-length cream gown by Australian designer Wayne Cooper
Lana Del Rey showed off her feet in Salvatore Ferragamo Berg wedges
Credit: WENN / Lia Toby / Drew Altizer