Marina Larroudé and Joseph Altuzarra have teamed up to co-design "the sexiest pump ever," which turned out to be a slingback style in black patent leather, silver specchio leather, and black leather.
"Joseph's challenged our team to create a very sexy pump, a new silhouette that we had never done before," Larroudé said in an interview with FN. "The goal was to create something special that you can't find anywhere but classic enough that you can wear for years to come."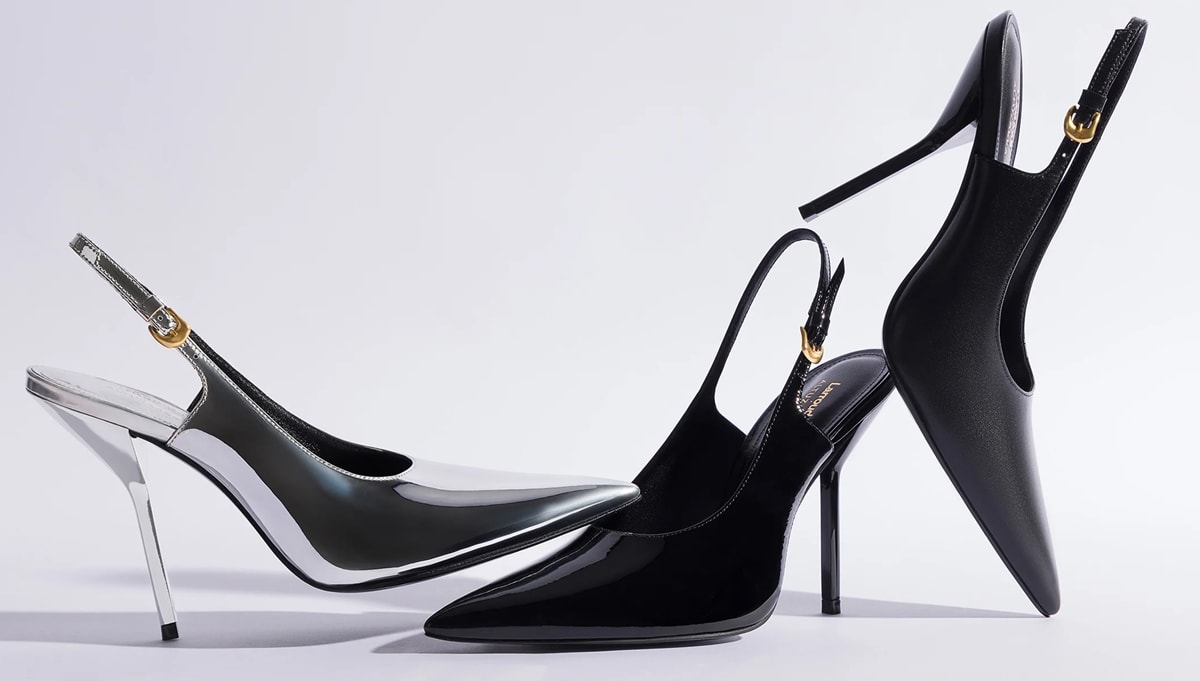 These slingback pumps were meticulously crafted from silver specchio leather, black patent leather, and black leather, and they feature pointed toes and 4-inch heels
Larroudé added, "The outsole of the shoe is black and shiny. It was the first shoe we developed and produced at our factory and we could not be prouder of how it came out."
The resulting shoe is one that's polished and sophisticated but walkable and versatile – perfect for a slew of parties you're sure to hit this holiday season.
In an interview with Elle, Larroudé shared what's so special about this pump in particular: "We were excited by the challenge, and sculpted our sexiest pump ever, distinguished by its elevated vamp, a soaring 105-millimeter architectural heel, and a lustrous black outsole that captures the light with every step."
Larroudé x Altuzarra Pump in Black Patent Leather, $490
As for the design inspiration, Larroudé mentioned in the same Elle interview that their clear vision was "to craft not just a must-have pump, but a fashion pump – one with a discernible edge, mirroring the audacity and panache of the women it's designed for."
Meanwhile, Altuzarra emphasized the importance of including the DNA of both labels to their collection. He told FN, "When looking at the approach for the collaboration, we wanted to create iconic items in your wardrobe that you can wear season after season that felt relevant, sexy and polished. The style of sling-back pump with the Altuzarra buckle detailing, elongated toe and the architectural heel has a bit of both brands DNA imbued in the final product."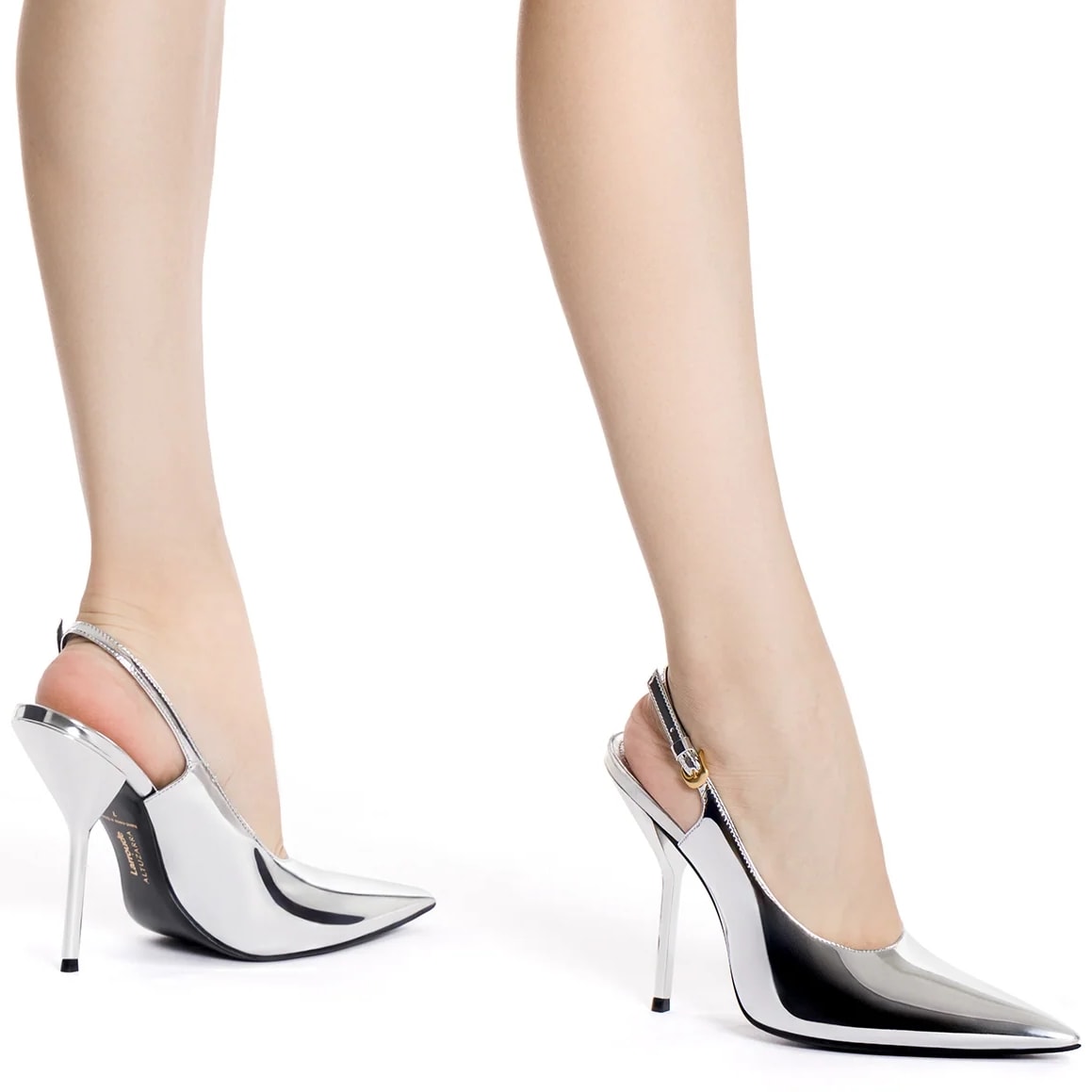 Larroudé x Altuzarra Pump in Silver Specchio Leather, $490
Additionally, Larroudé told Elle that their "expertise in design and craftsmanship, alongside [their] natural feminine curves that epitomize feminine grace, allied with Altuzarra's high-fashion sensibility."
Marina Larroudé and Joseph Altuzarra met 14 years ago while both were at the top of their game.
As Larroudé said in the interview with FN, she's been a friend of Joseph's and a fan of Altuzarra's since the first collection of the brand was released. "It was about time to get to work with him in developing something unique. I'm a huge admirer of his work and it's been a dream to collaborate and marry his expressive design ethos with what Larroudé does best."
Larroudé x Altuzarra Pump in Black Leather, $490
The shoes in this collection feature 4-inch heels and retail for $490. They are available now at Larroudé and Altuzarra.