Laura Whitmore attended a fundraiser for Macmillan Cancer Support at the Royal College of Art in London on Monday evening. She was the DJ for the event and was dressed to make a statement.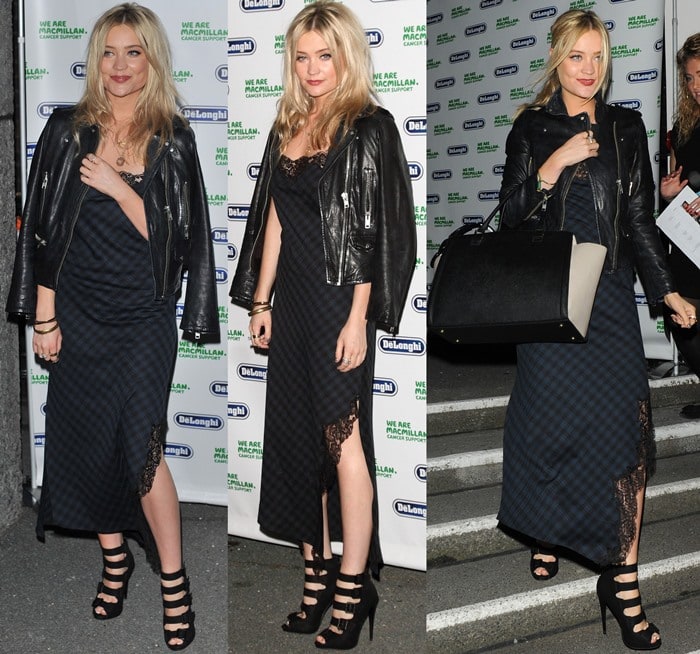 Laura Whitmore at the Macmillan De'Longhi Art Auction 2013 at the Royal College of Arts in London on September 23, 2013
At first glance, it would seem like she was wearing a Louis Vuitton fall 2013 dress, but she was actually sporting a Zara lingerie-style maxi dress that she finished off with a leather biker jacket and a lusty pair of buckled strappy heels.
I have to admit I have a major style crush on the Irish presenter. Her unique and daring style is very chic, and I love her modern wardrobe choices. You have to admire her high-street choice for this fancy event and admit that she looked gorgeous.
The pieces of her rock-chic outfit were perfectly balanced. Her sexy, bold, and very modern dress features a subtle tartan print, lace detailing, and a slide slit. In addition, Laura's leather jacket added a little edge, and her statement strappy heels totally transformed the party girl look into this edgy-chic vibe.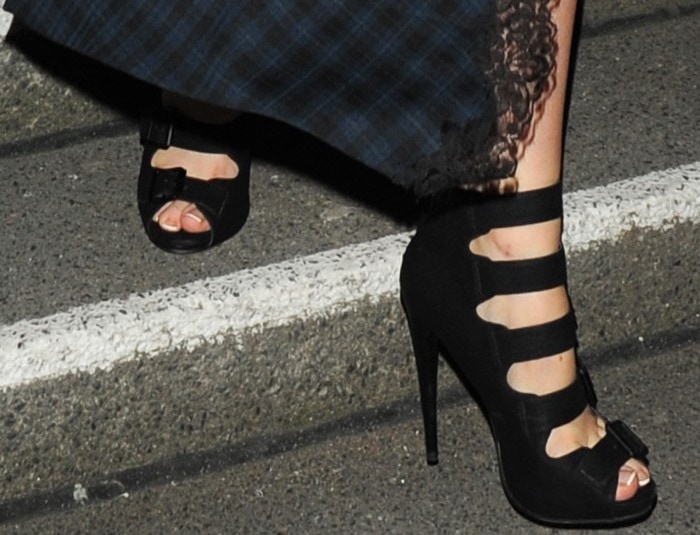 If you want to mimic Laura Whitmore's gorgeous mix, you can start with a pair of lusty buckled heels by Giuseppe Zanotti.
Giuseppe Zanotti Black Suede Cutout Buckled Heels, $394
Credit: WENN/Joe Alvarez