Happy birthday LeAnn Rimes!
The songstress who turned 28 on August 28 celebrated her birthday at the TABU Ultra Lounge at the MGM Grand Resort Casino in Las Vegas last Saturday.
Check out the sexy little number LeAnn Rimes wore for her party and the stunning metallic heels she wore with it: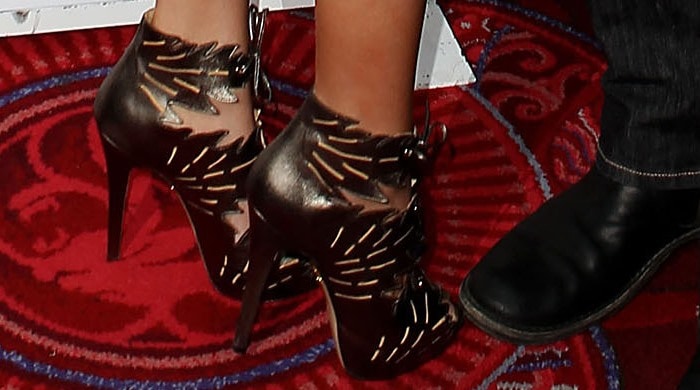 Eddie Cibrian and LeAnn Rimes at TABU Ultra Lounge in Las Vegas on September 4, 2010
Lookin' lovely LeAnn!
I never really followed LeAnn Rimes but every time I see recent pictures of her, I'm always surprised by her outfits particularly by her shoes. It's like I never really expect this big-hair-and-big-dress-wearing country singer to wear such fashion-forward looks and make bold and risky fashion choices. But as I said, I haven't kept up to date with LeAnn Rimes' career nor with her style evolution, so I might have a really ancient image of LeAnn and she could've already been a fashion plate long before.
Anyway, I hope LeAnn Rimes continues with this winning streak and I'll definitely be keeping an eye on her from now on. I also hope she keeps on surprising me!
As for LeAnn Rimes' heels with leaf cutout details, they are the Charlotte Olympia 'Eve' peep toe ankle boots that you can purchase in black or green at Net-A-Porter: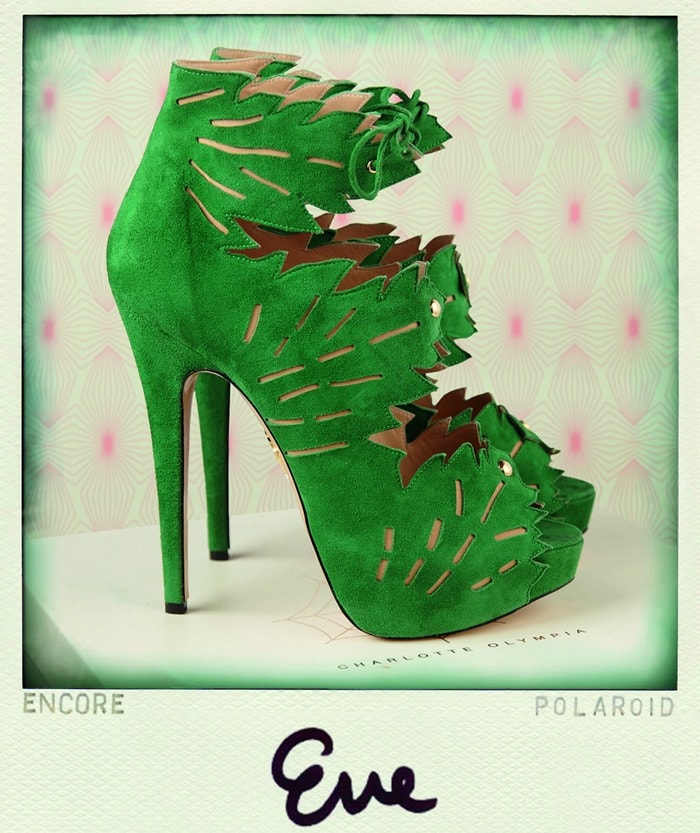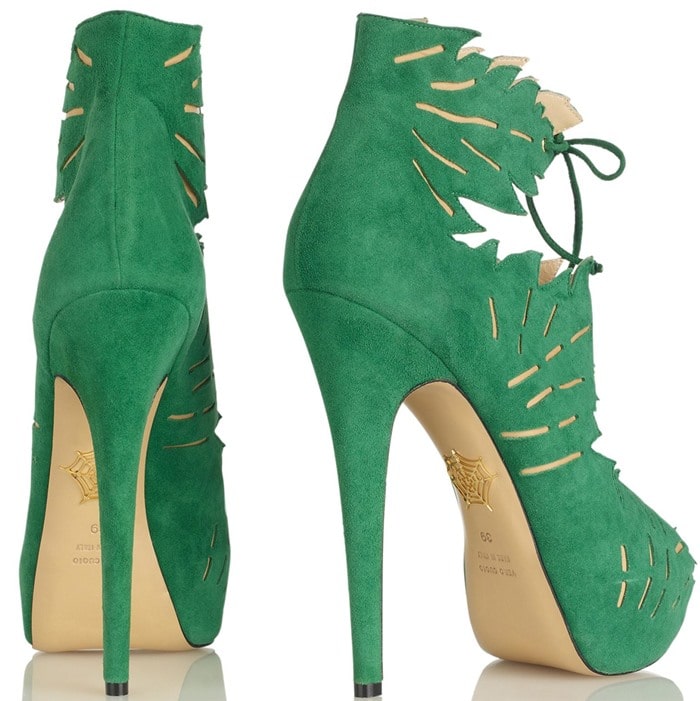 Charlotte Olympia 'Eve Peep' Toe Ankle Boots in Black and Green, $1195
Credit: DJDM / WENN