LeAnn Rimes was in London recently for the Country to Country (C2C) music festival. The 30-year-old country singer performed some of her biggest hits for the packed crowd at the O2 Arena with fellow country star Carrie Underwood.
Here's a video of LeAnn singing her hit song "Life Goes On" at the C2C:
The day before her performance, she was photographed exiting the Radio 2 station after doing some promo work for the festival.
For the radio guesting, LeAnn was completely covered in a long-sleeved top with a high neckline, slim pants, and tall boots.
The look was definitely odd for the singer who is known for figure-hugging dresses and sexy outfits. Perhaps LeAnn just wanted to change things up a bit?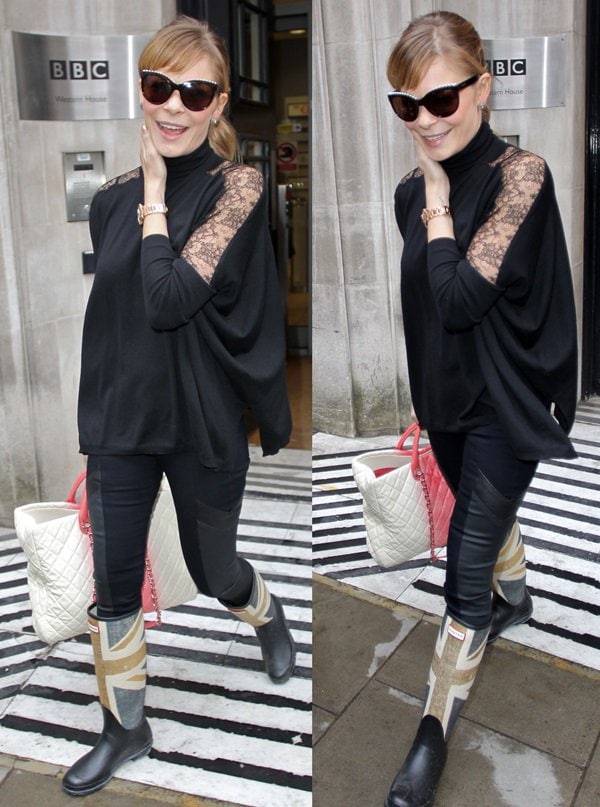 LeAnn Rimes wearing in a long-sleeved top while leaving Radio 2 in good spirits in London, United Kingdom, on March 16, 2013
The ensemble wasn't bad, but we think it had too much going on, especially with the white-and-pink bag and the boots with a Union Jack print.
Credit: WENN