One of YNS's top shoe-crazy celebrity gals Leighton Meester celebrated Valentine's Day in the front row of the Vera Wang Fall 2012 fashion show during Mercedes-Benz Fashion Week held at The Stage at Lincoln Center.
"Gossip Girl" star Leighton Meester attends the Vera Wang Show on February 14, 2012, during New York Fashion Week in New York City
Leighton Meester wearing a Stella McCartney Fall 2010 wool-blend flannel coat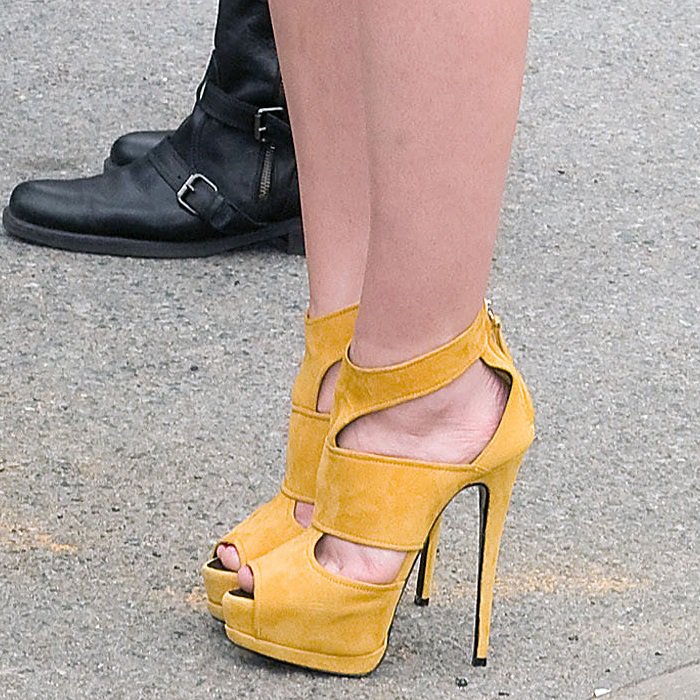 Leighton Meester shows off her feet in mustard yellow suede heels
Knowing how much she truly loves fashion, being at a fashion show was actually a great way for Leighton Meester to spend Valentine's Day.
Leighton boldly paired a printed green chiffon dress with bright yellow suede heels, which Leighton said in a tweet she capped off with a spritz of Vera Wang's Lovestruck perfume. She also accessorized with David Yurman jewelry.
You might recognize Leighton Meester's Giuseppe Zanotti suede t-strap sandals because we spotted the black version on LeAnn Rimes back in December.
The mustard yellow version of these Giuseppe Zanotti suede sandals is a new color for spring. GZ has also come out with a cork-platformed and stack-heeled version of these sandals which is shown below.
Suede t-strap platform sandal in mustard yellow, $720.00 at Farfetch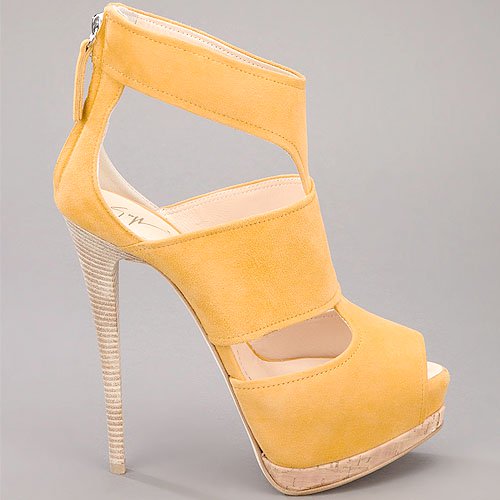 A few colors of the Fall 2011 version is still available for purchase:
Suede t-strap platform sandal in cotto, 850.00 at Amazon
Suede t-strap platform sandal in nero, 850.00 at Amazon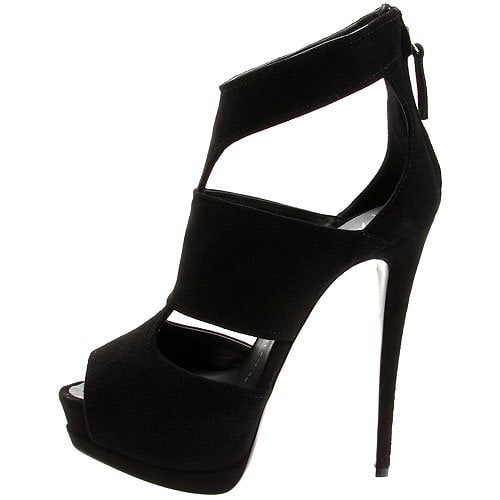 Credit: WENN