Lily Collins has always been vocal about her enviable relationship with her mom, even going so far as to say that her mom is her best friend. While the actress is pretty mum about her relationship with her celebrity dad, Phil Collins, and her four other step siblings, Lily is not shy when it comes to talking about how much she loves her mom.
The 27-year-old was spotted out shopping with her mom, Jill Tavelman, in Los Angeles.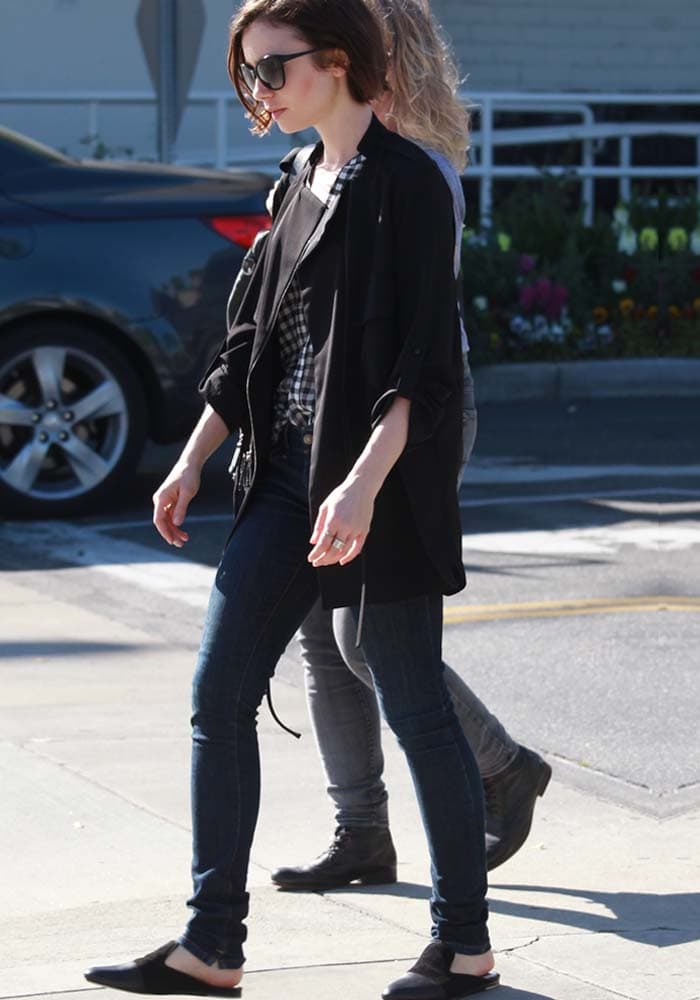 Lily Collins and her mom Jill Tavelman spotted out in Beverly Hills on March 17, 2016
The actress wore a pair of jeans with a black-and-white checkered top, which she layered under a zip-up top with folded sleeves and a pair of sunglasses. The most interesting part of her outfit was her casual Rag & Bone "Sabine" slip-ons, which had a unique cut to them.
Lily Collins put a spin on casual chic with the Rag & Bone 'Sabine' Slip-ons
Lily Collins is photographed more often with her mother Jill Tavelman following her breakup with on-off beau, Jamie Campbell Bower
Lily recently celebrated her birthday with her mother, taking it as yet another opportunity to express her love and gratitude for her maternal figure.
The actress recently broke up with her on-again-off-again beau Jamie Campbell Bower, which may explain why her doting mom has been with her a lot lately.
Grab Lily's chic Rag & Bone 'Sabine' slip-ons at Net-A-Porter, Forward, Shopbop and Saks Fifth Avenue.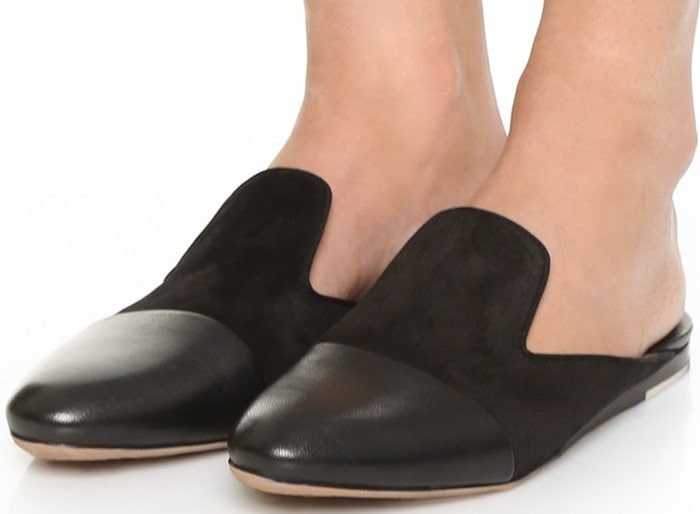 Rag & Bone "Sabine" Suede and Leather Slippers, $375 at Net-A-Porter, Forward, Shopbop and Saks Fifth Avenue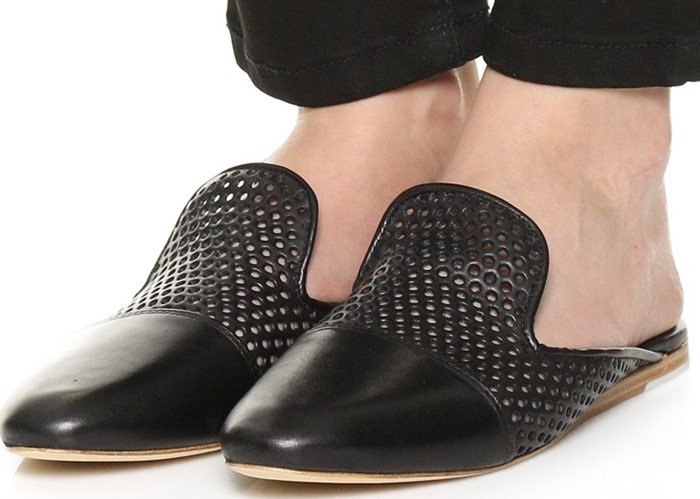 Rag & Bone "Sabine" Perforated Leather Slippers, $375 at Forward and Shopbop
Credit: WENN