Celebrities are lucky enough to escape the dreaded 9-to-5 that most of us have to endure.
Since they work for inconsistent periods of time to churn out the movies and television shows we love so much, so we were pretty sure that T.G.I.F. doesn't apply to them. Apparently, we were wrong.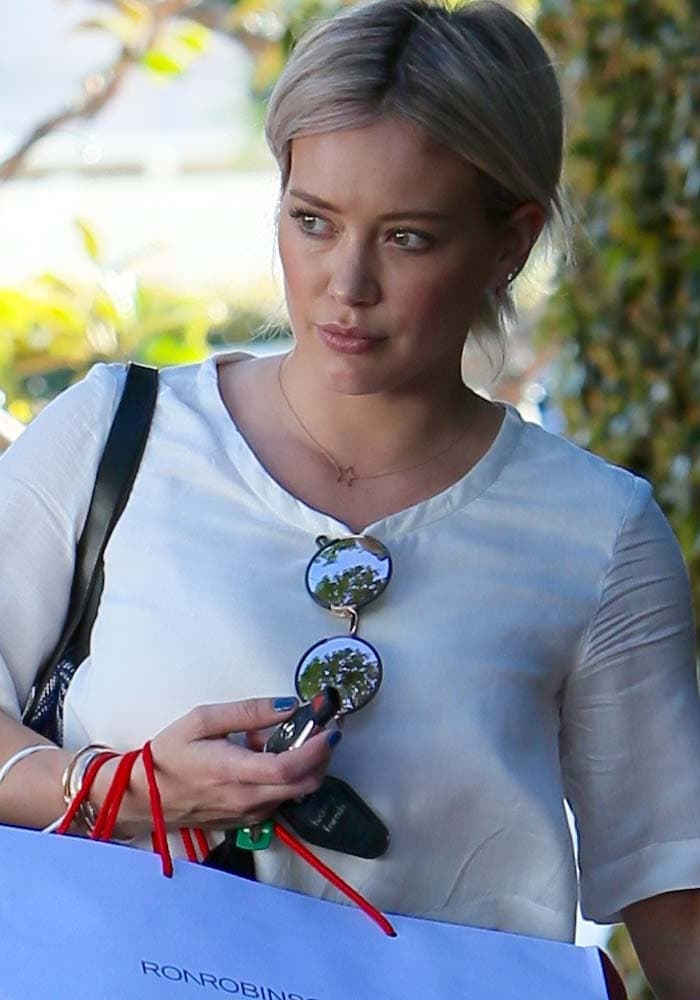 Hilary Duff's round vintage sunglasses
Hilary Duff spent Thursday shopping with her son Luca at Fred Segal, Los Angeles as they both anticipated Friday.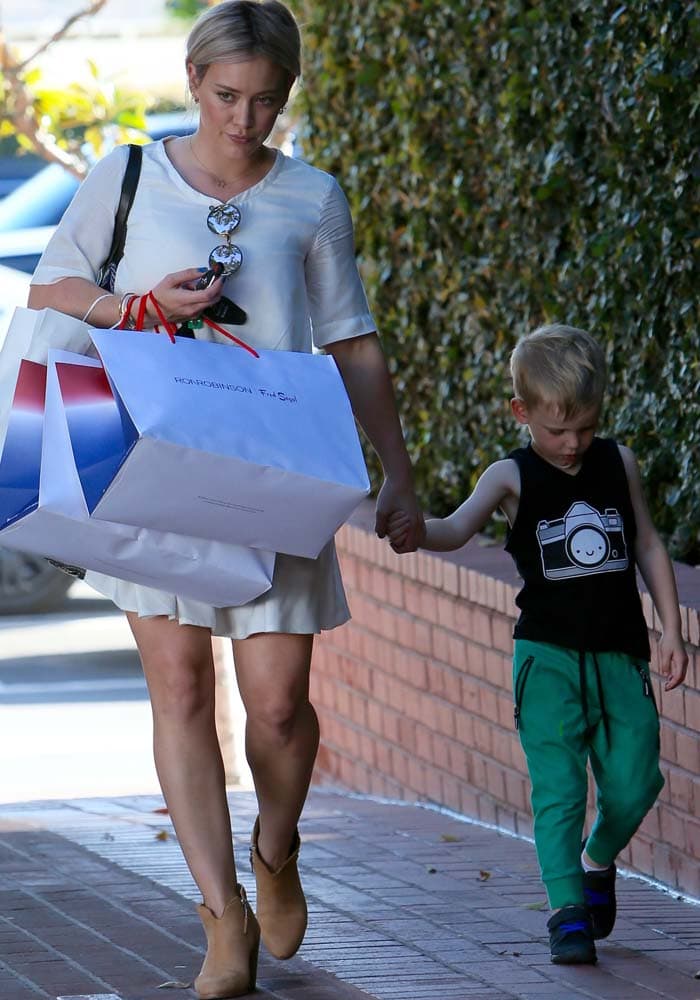 Hilary Duff shops with her son Luca at Fred Segal in Los Angeles on February 25, 2016
Hilary enjoyed her shopping day in a casual white dress. The actress paired it with round vintage sunglasses and the Rag & Bone "Margot" nubuck boots.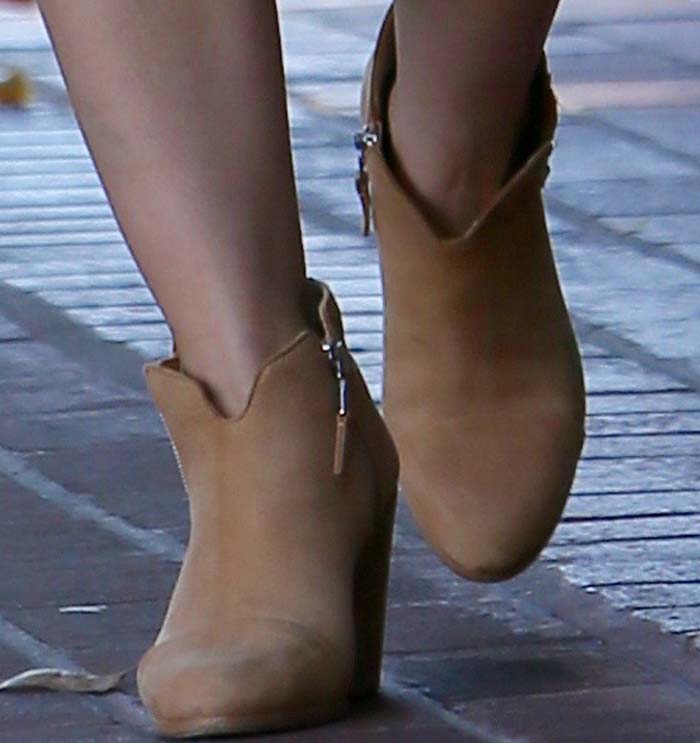 Hilary Duff wears "Margot" boots from her go-to brand, Rag & Bone
Luca was adorably dressed in a graphic sleeveless tank top, green pants, and sneakers.
Hilary Duff flaunted her legs in a casual white dress
Hilary uploaded an adorable snap of her and Luca on the same day they were spotted out shopping. The photo showed the two looking bored, with Hilary adding the caption, "Friday yet???".
We're not sure why they're anticipating Friday (because they didn't exactly spend Thursday in an office), but this photo is just too cute for words so we're going to let this one slide.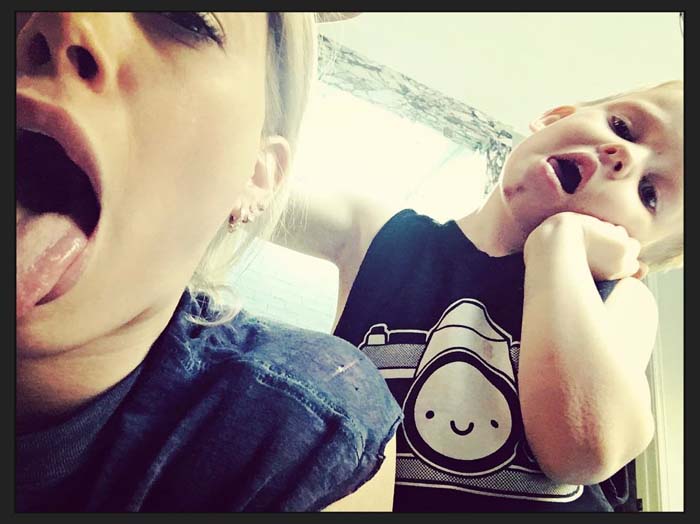 Hilary Duff uploads a photo on Instagram of her with son Luca captioned, "Friday yet???"
Grab Hilary Duff's latest addition to her Rag & Bone boot collection at Amazon and Nordstrom.
Rag & Bone 'Margot' Nubuck Ankle Boots, $495 at Amazon and Nordstrom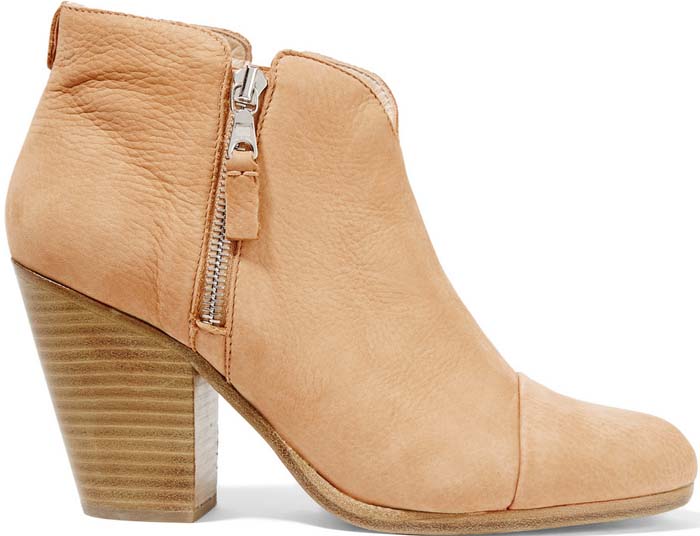 Rag & Bone 'Margot' Nubuck Ankle Boots, $525 at Amazon and Nordstrom
Rag & Bone 'Margot' Nubuck Ankle Boots, $495 at Amazon and Nordstrom
Credit: Michael Wright / WENN