Fresh from her European vacation, Linsday Lohan was spotted out and about in the SoHo district of New York City on Thursday. The controversial star was decked in a sexy attire that flaunted her legs. A pair of extremely short denim cutoffs worn with a black holey t-shirt was her outfit choice for the outing, and she styled the combo with poppy red ankle boots.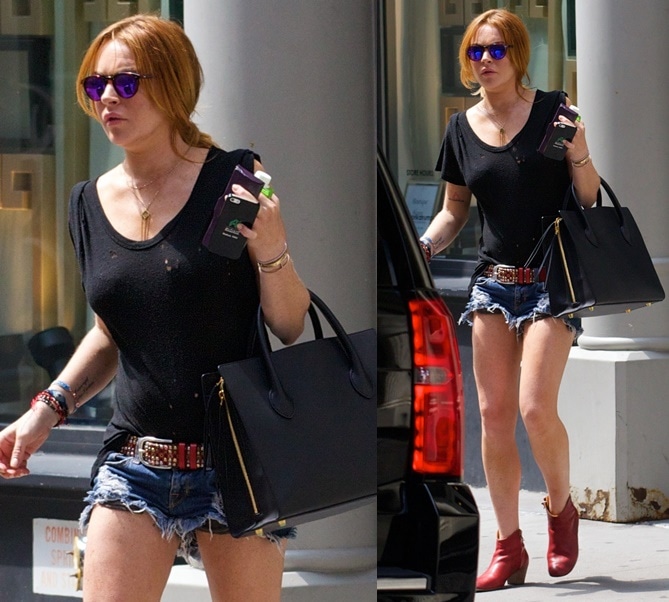 Lindsay Lohan wearing red boots with her short denim cutoffs and black shirt while out in the SoHo district of New York City on August 21, 2014
We're not Li-Lo fans here, but we have to admit, this particular getup looks good on her. Using red boots and a red studded belt made the otherwise ordinary outfit look a lot more interesting.
Lindsay's red boots are the Isabel Marant "Dicker." Below is a pair in classic black. These Western-inspired boots feature smooth leather uppers detailed with intricately cut panels. Their heels are just 2.25 inches tall, so they are very comfortable to wear. If you wish to grab a pair, you can score one online for $650 at Barneys New York.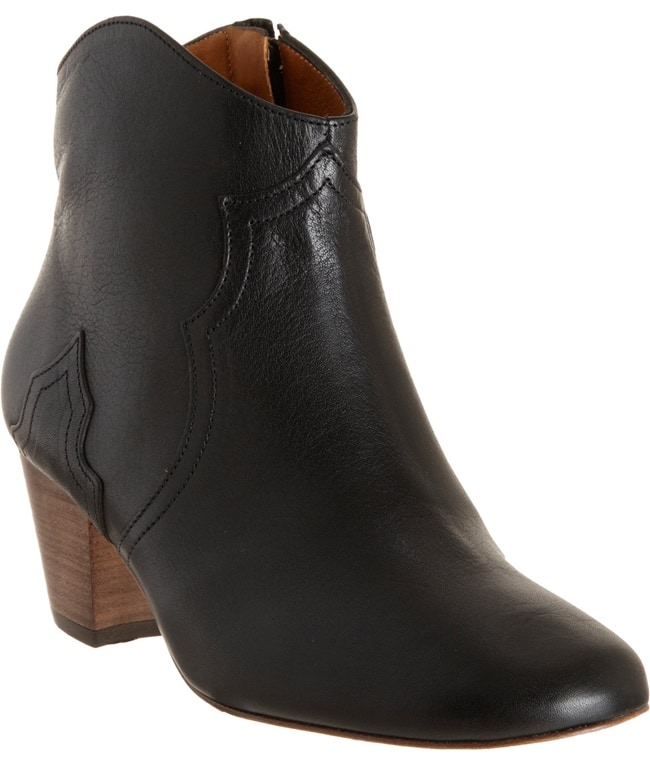 Isabel Marant "Dicker" Boots in Black, $650
For those on a budget, you're free to steal Li-Lo's style for less with the following El Naturalista boots instead. Honestly, we prefer this pair over the red Dickers. The "Duna" boots from El Naturalista at Amazon are cheaper by a mile and come with really comfy rubber soles. They're not exactly red, but if color is what you're after, they'll do.
El Naturalista "Duna" Boots, $200
Credit: Alberto Reyes/WENN