In addition to getting rid of all her freckles, Olivia Munn's lips seem to look fuller than when she started out as an actress.
Fans have started to question if she has undergone lip augmentation, a cosmetic procedure that can give you fuller, plumper lips.
Olivia Munn's lips in 2006 and 2020 before and after possible plastic surgery
In February 2018, Olivia tried to shut down the lip filler rumors by sharing and later deleting a makeup live on Instagram. She claimed her enlarged lips were the result of some perfectly-applied lipstick.
"On my way to the airport, so gotta bring down my makeup," she said, removing makeup on her mouth to prove that her lips are real.
Olivia Munn shows on Instagram that her plumper lips are fake
If you want to copy Munn's optical-illusion lips, one of the beauty world's most sought-after makeup artists, Mary Phillips, shared her tutorial on Instagram.
It's hard to imagine any celebrity having anxiety — let alone Olivia Munn!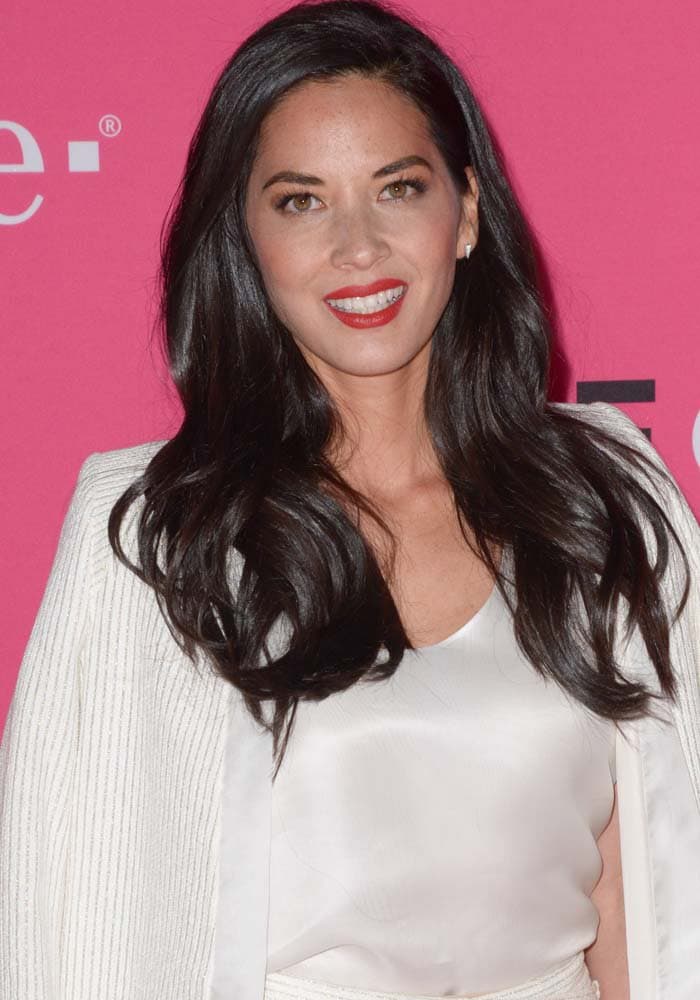 Olivia Munn wears her dark hair down at the T-Mobile Uncarrier X launch at The Shrine Auditorium in Los Angeles on November 10, 2015
The witty and confident celebrity — who in November 2015 called out an ESPN reporter publicly for pinning the blame on her for her boyfriend Aaron Rodgers' NFL slump — seems to be fearless.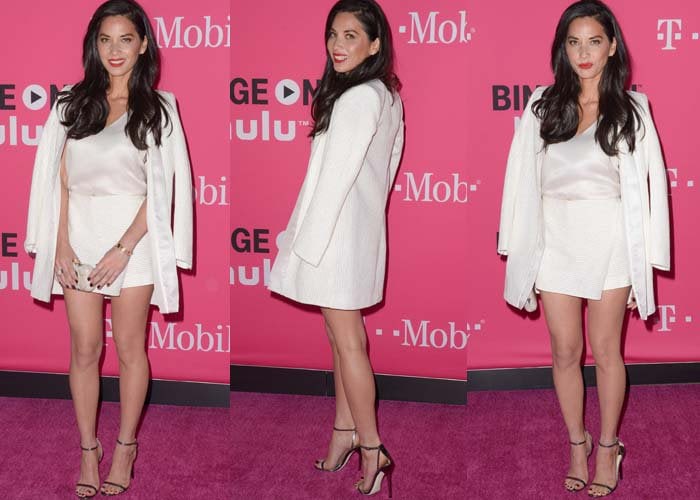 Olivia Munn wears a Genny ensemble on the pink carpet
But, as it turns out? There is one thing that gives Olivia anxiety. The same month, the then 35-year-old let us all in on her secret as she attended the T-Mobile Uncarrier X launch, which was held in Los Angeles.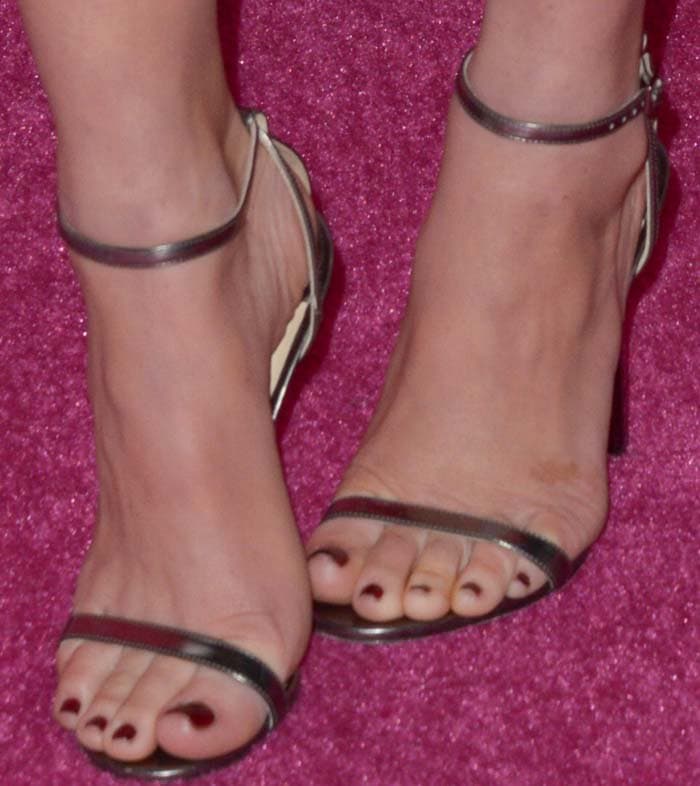 Olivia Munn's feet in Jimmy Choo sandals
Olivia wore a top, skirt, and jacket from Genny, which she paired with a clutch from Kotur, jewelry from EF Collection, Effy, and Dana Rebecca Designs.
The actress showed off her pretty feet in Jimmy Choo's "Minny" sandals.
So what causes her anxiety? Adorably, it's the fact that she can no longer keep up with so many good television shows coming out.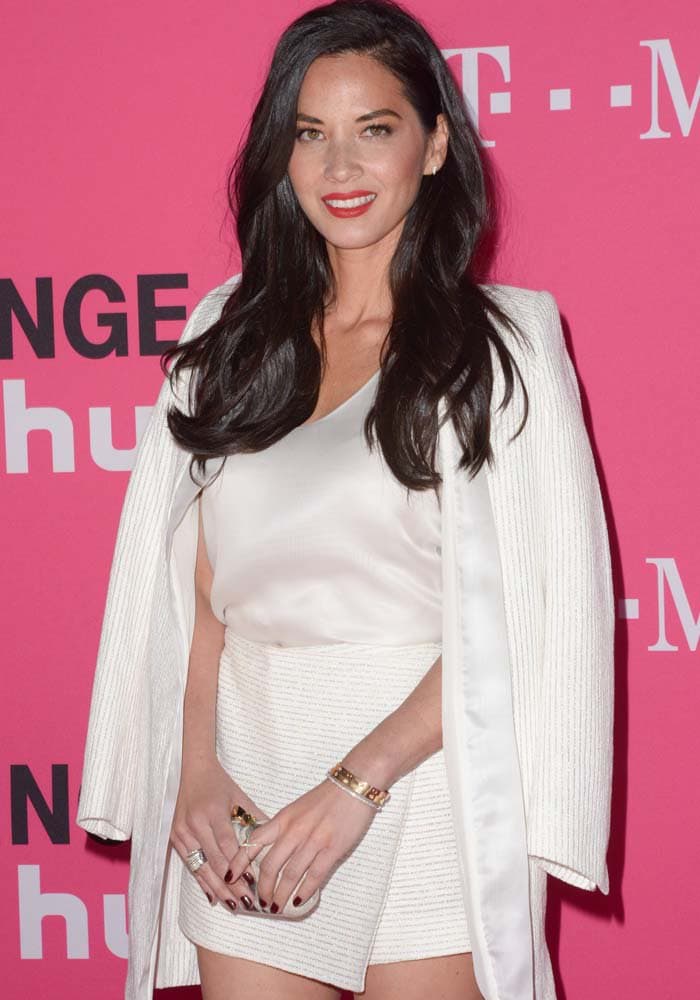 Olivia Munn holds a clutch from Kotur and wears jewelry from EF Collection, Effy and Dana Rebecca Designs
Olivia said there's always some new show someone tells her about, to the point that it actually becomes anxiety-inducing for her to keep up.
The Jimmy Choo "Minny" sandals are no longer available online, but you can check out similar pairs from the same brand by hopping over to Mytheresa, Nordstrom, and Farfetch.
Gold Jimmy Choo "Daisy" Sandal, $850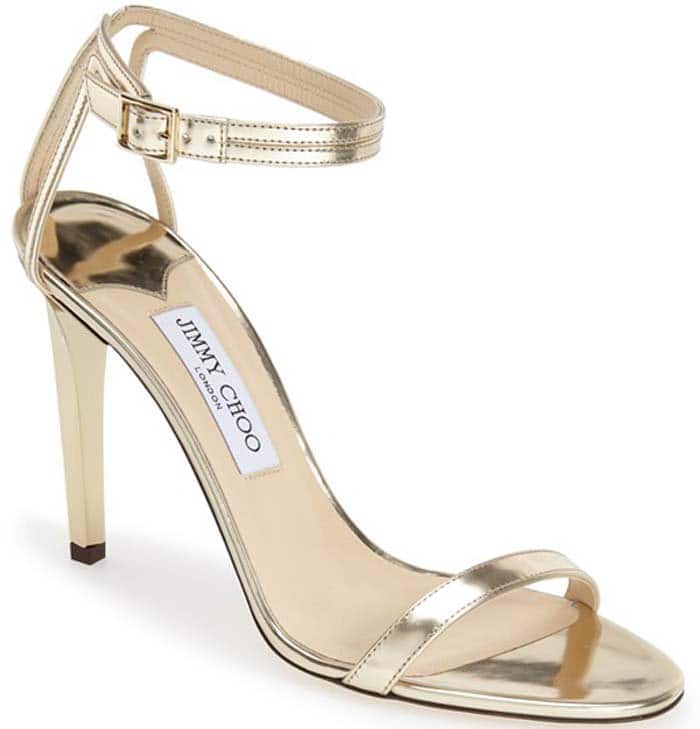 Jimmy Choo "Kayden" Textured Patent Sandal, $895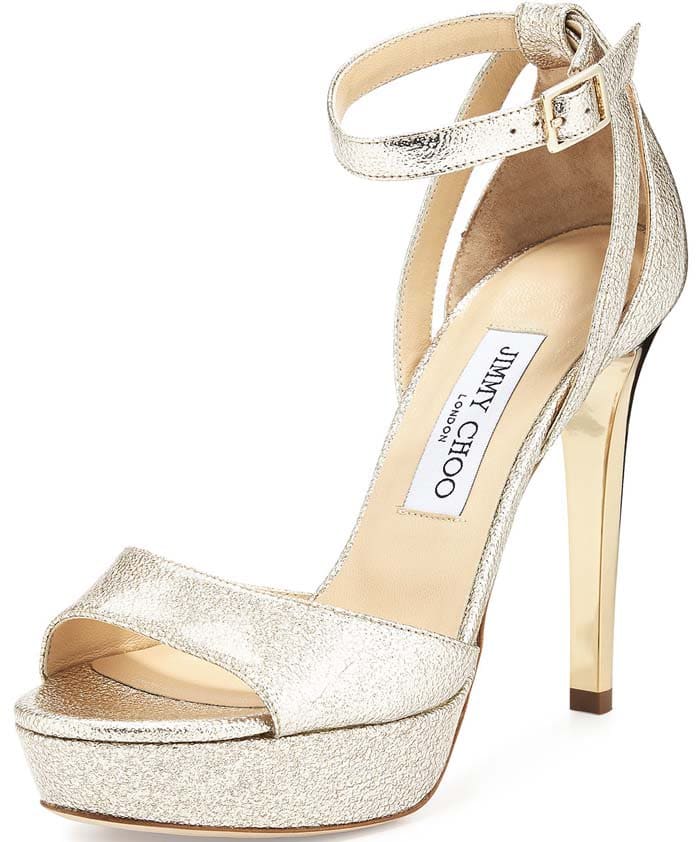 Jimmy Choo "Laurita" Metallic Glitter 115mm Sandal in Silver, $895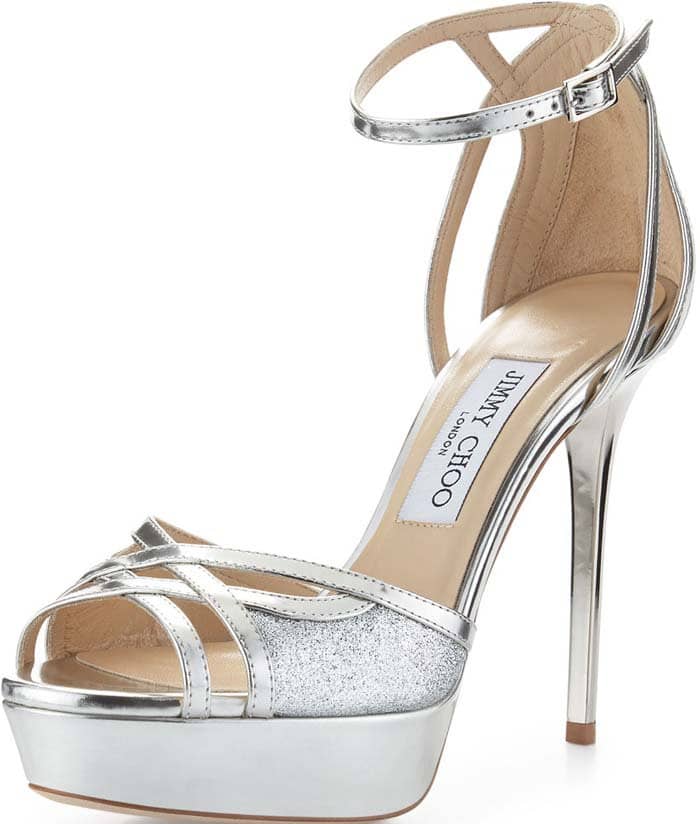 Credit: Charlie Steffens / WENN / Avalon / Jody Cortes