Hilary Duff was just 13 when she rose to fame as the titular character in the Disney Channel comedy series, Lizzie McGuire. The series followed the life of 13-year-old Lizzie as she navigates the personal and social issues of her teenage years.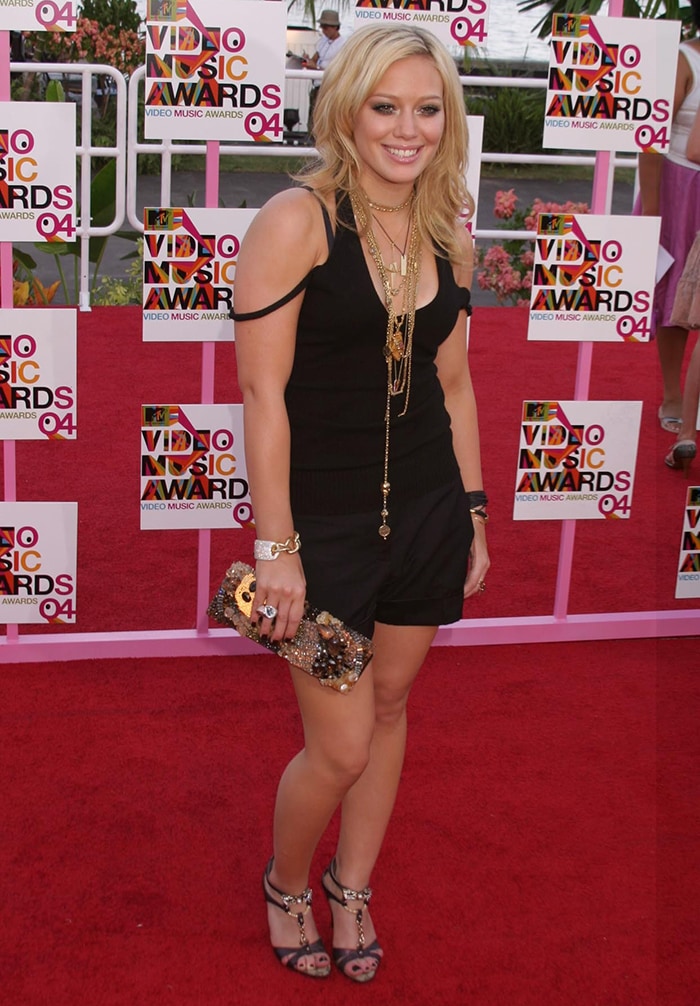 Hilary Duff at the 2004 MTV Video Music Awards in Miami, Florida on August 29, 2004
Nearly 16 years after the show's final episode aired, Disney announced that a reboot to the popular comedy-drama series will be coming to Disney's streaming service, Disney+. Hilary will be reprising her role as Lizzie McGuire. The reboot will follow a 30-year-old Lizzie, navigating adulthood in New York City.
Lizzie McGuire reboot temporarily shuts down production
Lizzie McGuire fans were disappointed after news broke that the much-anticipated reboot has been placed on hiatus.
The announcement came after TV writer and Lizzie McGuire creator Terry Minksy stepped down from her role as the series' showrunner.
A Disney spokesperson told Variety last January: "After filming two episodes, we concluded that we need to move in a different creative direction and are putting a new lens on the show."
"Fans have a sentimental attachment to 'Lizzie McGuire' and high expectations for a new series," the spokesperson added.
Disney+ wants its streaming service to remain family-friendly
The Lizzie McGuire reboot began production in November 2019, but they stopped in January following Terry Minsky's exit.
Speculations began circulating that Disney halted the reboot production because it's not family-friendly enough. Hilary and Terry reportedly wanted a grown-up version of the show, which includes adult themes like sex and infidelity.
Last month, Hilary posted to her Instagram story a screen capture of a press report from The Advocate with the headline "Love, Simon TV Show Pulled From Disney+ as It's Not 'Family Friendly'." Hilary encircled the words 'family-friendly' and captioned her post "Sounds familiar."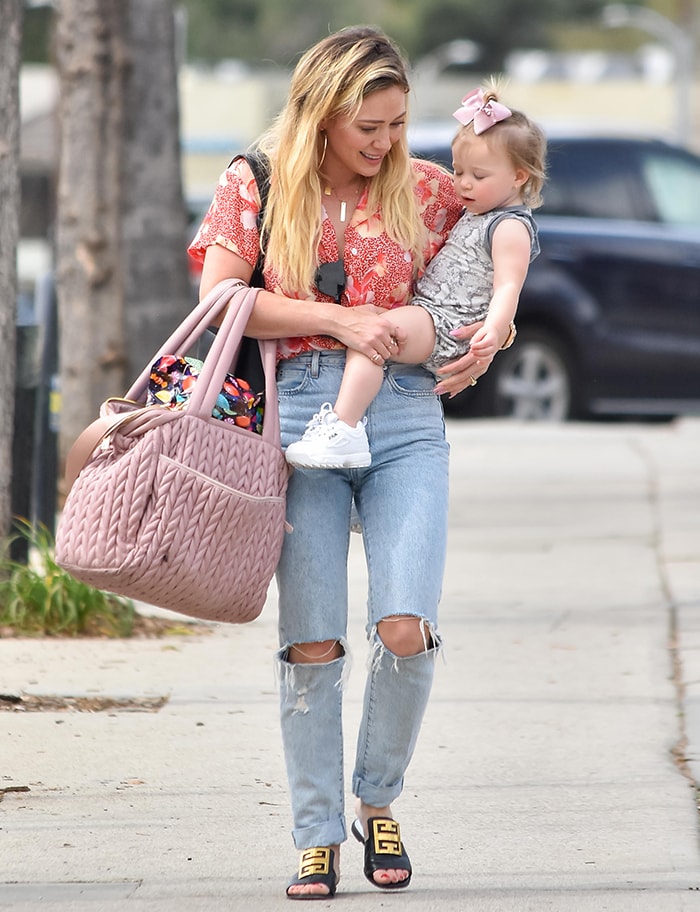 Hilary Duff steps out in Givenchy sandals with her daughter Banks Violet two days after shading Disney on February 27, 2020
Givenchy 4G Logo Slide Sandals, $695 at Nordstrom
In an interview with Variety, Terry said: "I am so proud of the two episodes we did. Hilary has a grasp of Lizzie McGuire at 30 that needs to be seen. It's a wonderful thing to watch. I would love the show to exist, but ideally, I would love it if it could be given that treatment of going to Hulu and doing the show that we were doing. That's the part where I am completely in the dark. It's important to me that this show was important to people. I felt like I wanted to do a show that was worthy of that kind of devotion."
Hilary Duff publicly asks Disney to move Lizzie McGuire reboot to Hulu
By the end of February, Hilary took to Instagram to voice out her concern about the production of the Lizzie McGuire reboot. She said that her character wouldn't be "real and relatable" if the show has to be family-friendly and PG.
The 32-year-old American actress also asked Disney to let the show move to Hulu, which is Disney's more adult-oriented streaming service.
View this post on Instagram
Days after posting her emotional plea, Hilary stepped out on a coffee run in Studio City. She looked amazing in a Wray wrap top featuring a hand-painted design by artist Cecily Brown.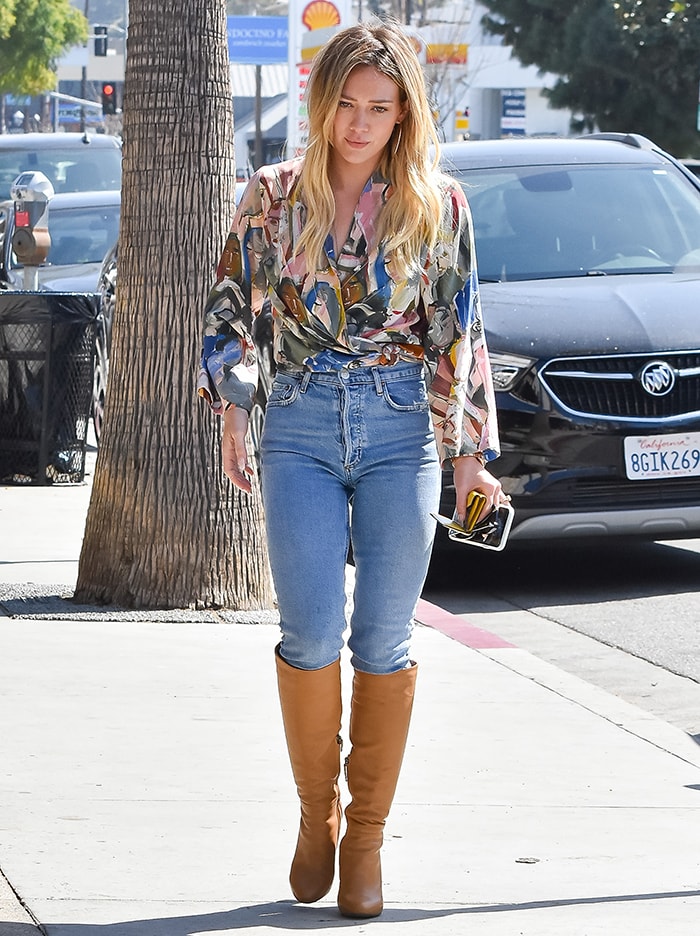 Hilary Duff out and about in Studio City on March 4, 2020
She teamed her top with a pair of fitted jeans and Tabitha Simmons 'Sophie' knee-high boots. On sale at Net-A-Porter, these boots feature a two-tone design, classic almond toes, side zips, and about 4-inch chunky block heels.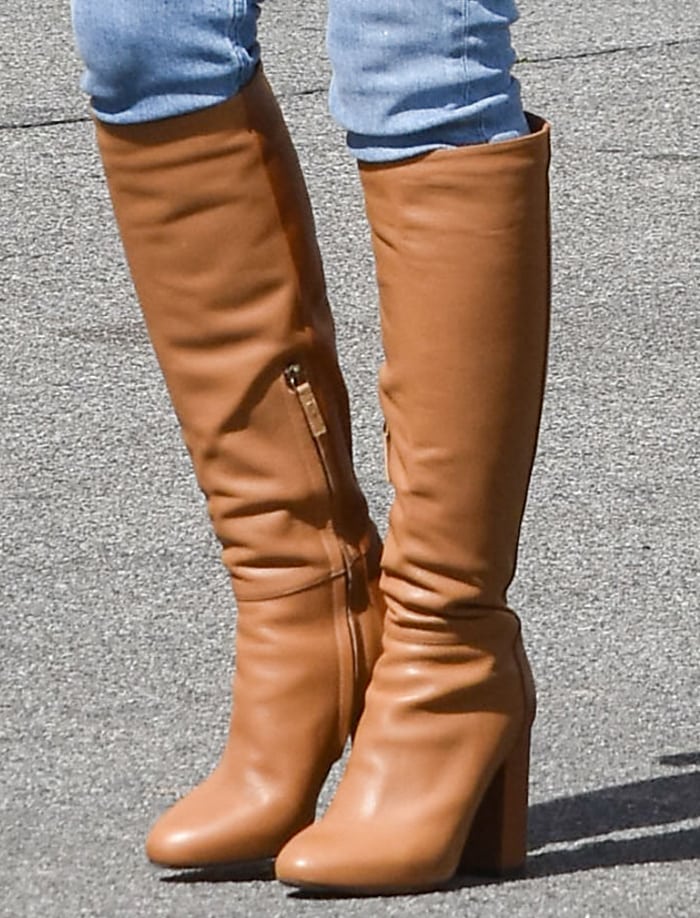 Hilary Duff completes her casual look with Tabitha Simmons boots
Tabitha Simmons Sophie Two-Tone Leather Knee Boots, $328.50 at Net-A-Porter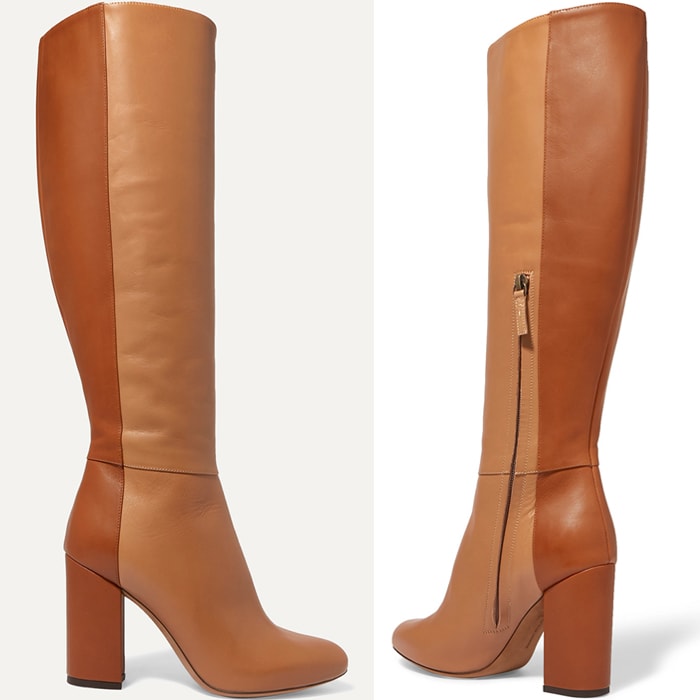 Hilary looked effortlessly beautiful with a naturally made-up face and her long blonde hair worn down. She also styled her casual-chic look with large hoop earrings and a long necklace.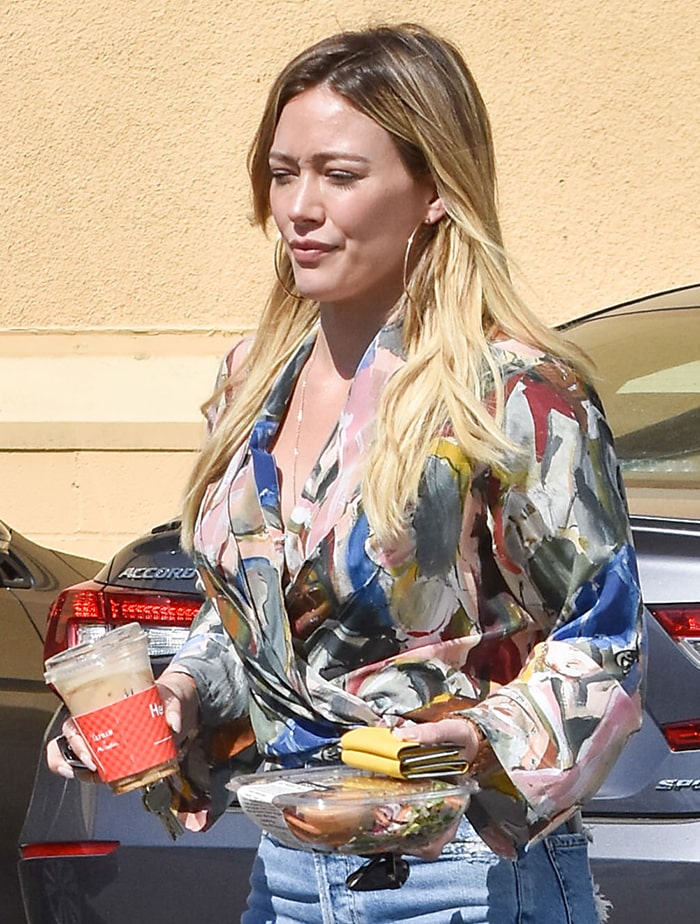 Hilary Duff wears natural makeup-look while on a coffee run
Credit: PNP / Instar / WENN